Leaders of Vietnam, China exchange greetings on diplomatic ties anniversary
Leaders of Vietnam and China have exchanged greetings on the 71st anniversary of the diplomatic ties between the two country (January 18).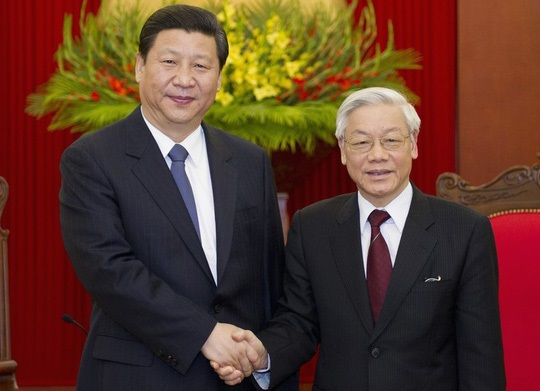 Vietnamese Party General Secretary and State President Nguyen Phu Trong (R) and Chinese Party General Secretary and State President Xi Jinping. Photo: VGP
Party General Secretary and State President Nguyen Phu Trong, Prime Minister Nguyen Xuan Phuc, and National Assembly Chairwoman Nguyen Thi Kim Ngan exchanged messages with China's Party General Secretary and State President Xi Jinping, Premier Li Keqiang, and Chairman of the Standing Committee of the National People's Congress Li Zhanshu.
Deputy Prime Minister and Foreign Minister Pham Binh Minh, who is also Chairman of the Steering Committee for Vietnam-China Bilateral Cooperation, swapped greetings with Chinese State Councillor and Foreign Minister Wang Yi, Chairman of the Steering Committee for China-Vietnam Bilateral Cooperation.
China was the first country in the world to establish diplomatic relations with Vietnam.
In 2008, the two countries agreed to establish a bilateral comprehensive strategic cooperative partnership, the highest cooperation framework in Vietnam's relations with other countries in the world, the Vietnam News Agency (VNA) said.
China-Vietnam trade soars past $100 billion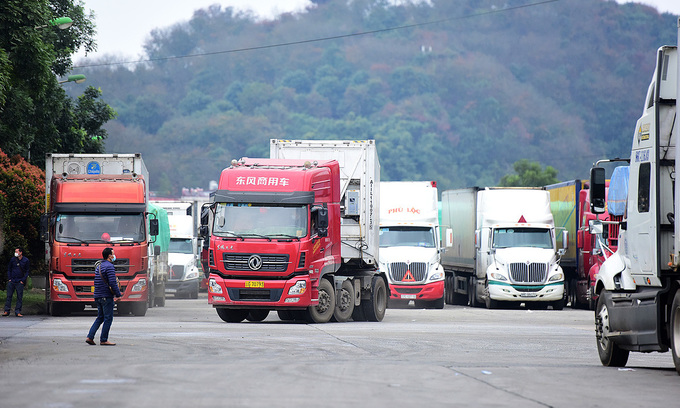 Containers seen at the Kim Thanh Border Gate No.2 with China in the northern province of Lao Cai in February 2020. Photo: VnExpress
China has become the first country to have a bilateral trade value of $100 billion with Vietnam last year.
Vietnam exported $37.9 billion worth of goods to China in the first 10 months of 2020, up 14.8 percent year-on-year, and imported $65.6 billion, up 5.9 percent, according to Vietnam Customs.
The value of two-way trade has thus risen to $103.5 billion, making this the third consecutive year that Vietnam-China trade value has crossed $100 billion, VnExpress reported.
Major export items of Vietnam to China include smartphones, computers, machinery and wood, while imports include computers, machinery, materials for garment and footwear industries and smartphones.
Vietnam's largest trade partner is also a leading foreign investor. Mainland China ranked third with a total registered FDI of $2.17 billion in the first 10 months, behind Singapore and the Republic of Korea (RoK)./.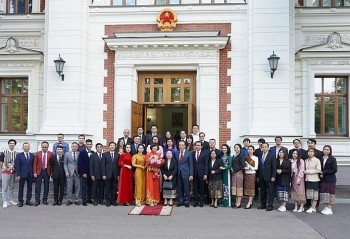 Friendship
The Vietnamese Embassy in Cuba will make efforts to consolidate and cultivate the special Vietnam-Laos relationship in the spirit of respect and support for mutual benefits.