Photos: HCMC's shopping centers deserted ahead of Tet due to Covid-19
Contrary to the crowded scene on previous Tet holidays, the major shopping centers in Ho Chi Minh City this year have stayed still due to the Covid-19 pandemic.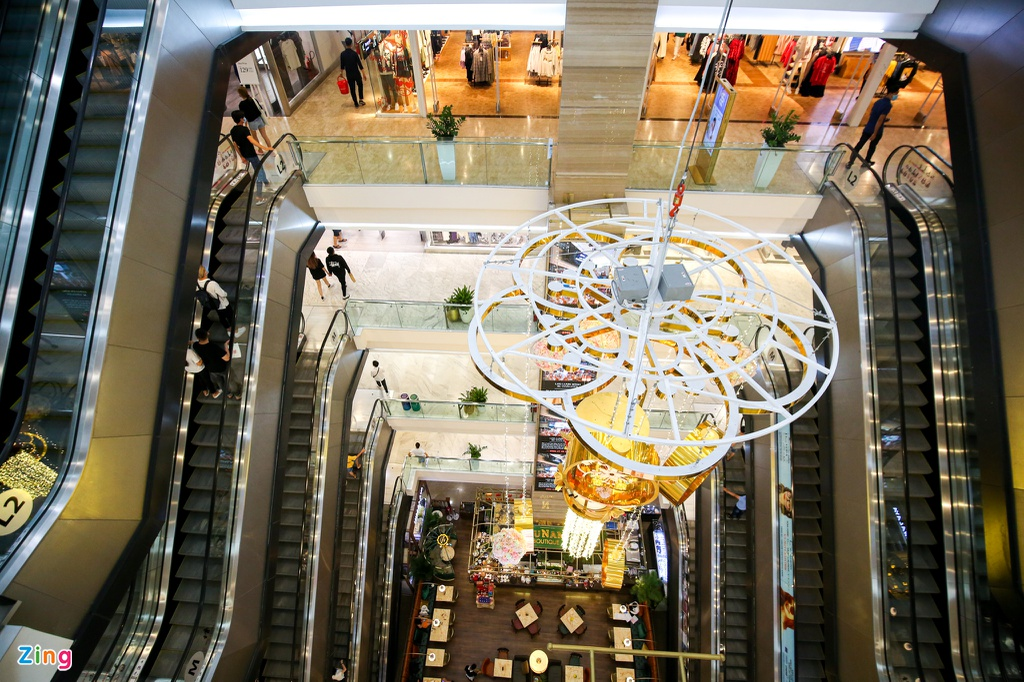 Photo: Zing News
At 7:00 p.m. on February 9 (28th December of Lunar Calendar), the central lobby of Vincom Dong Khoi was deserted with only several customers. This is one of the busiest shopping and entertainment venues in the heart of Ho Chi Minh City, according to Zing News.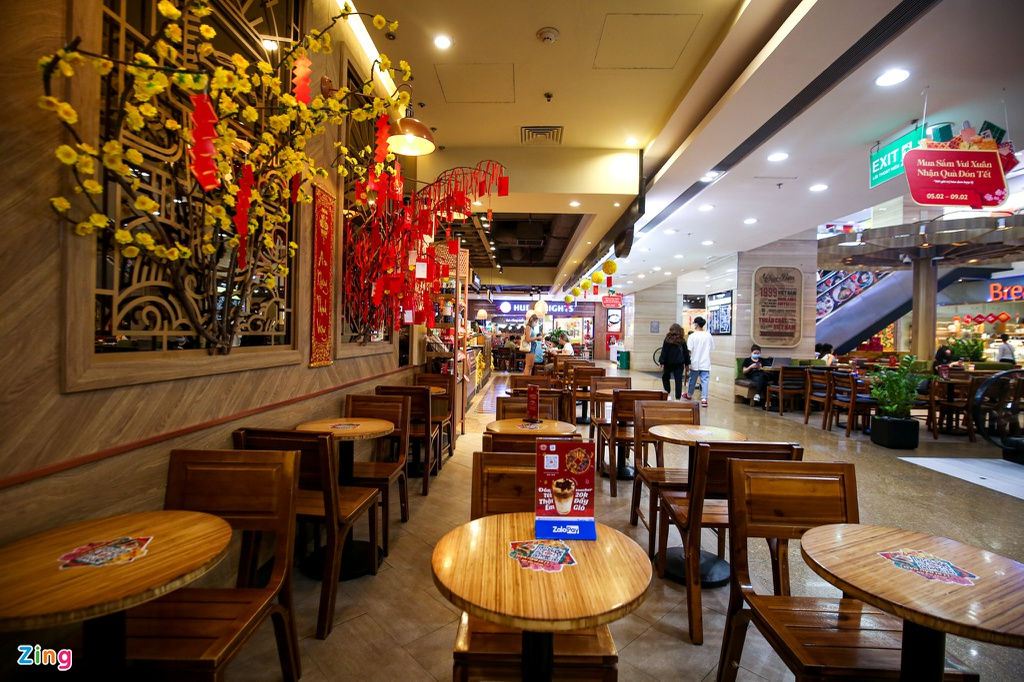 Photo: Zing News
Most restaurants and cafes in this shopping center were empty compared to the previous days when the epidemic has not developed complicatedly in the city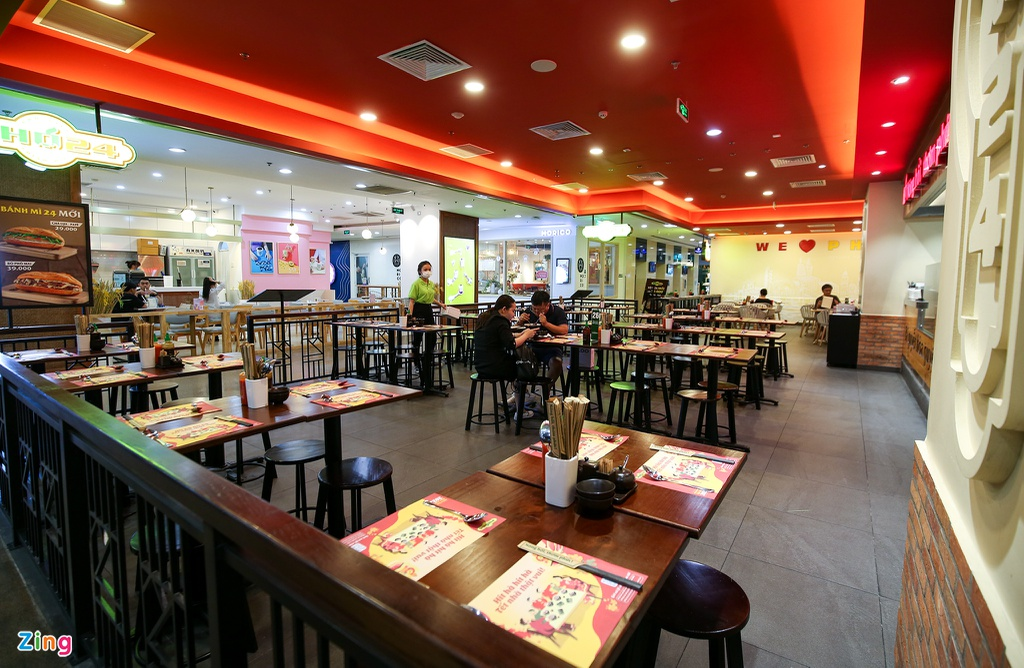 Photo: Zing News
A famous Pho restaurant receives only some eaters. "Given the complex development of the Covid-19, the restaurant has fallen into the slump, the number of customers have significantly declined ", said an employee.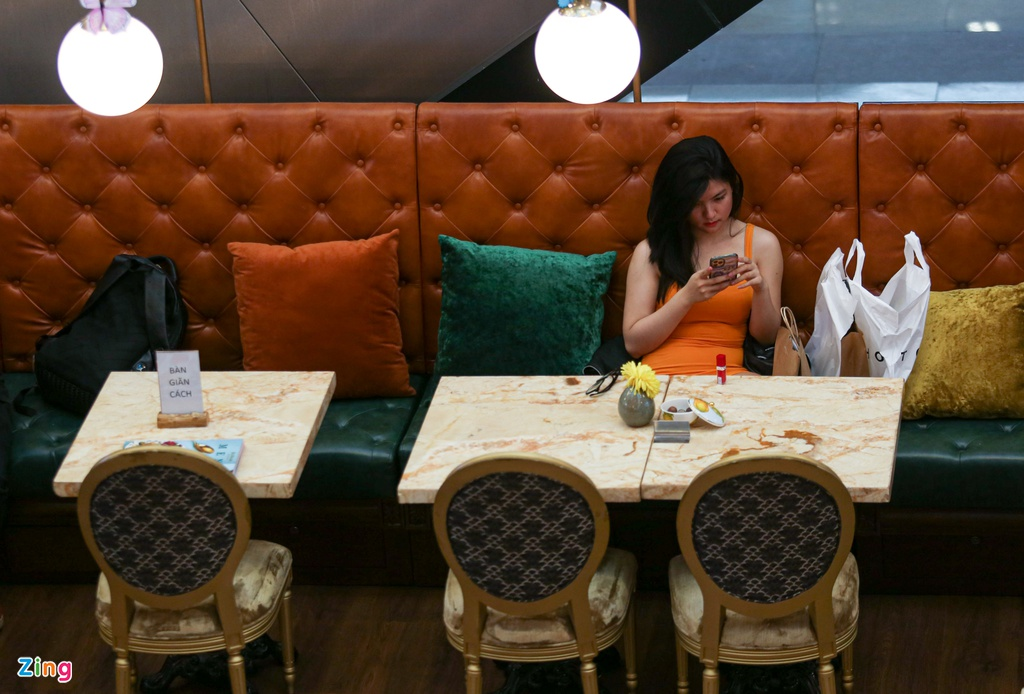 Photo: Zing News
Tables are arranged 2 meters apart to ensure safety for customers.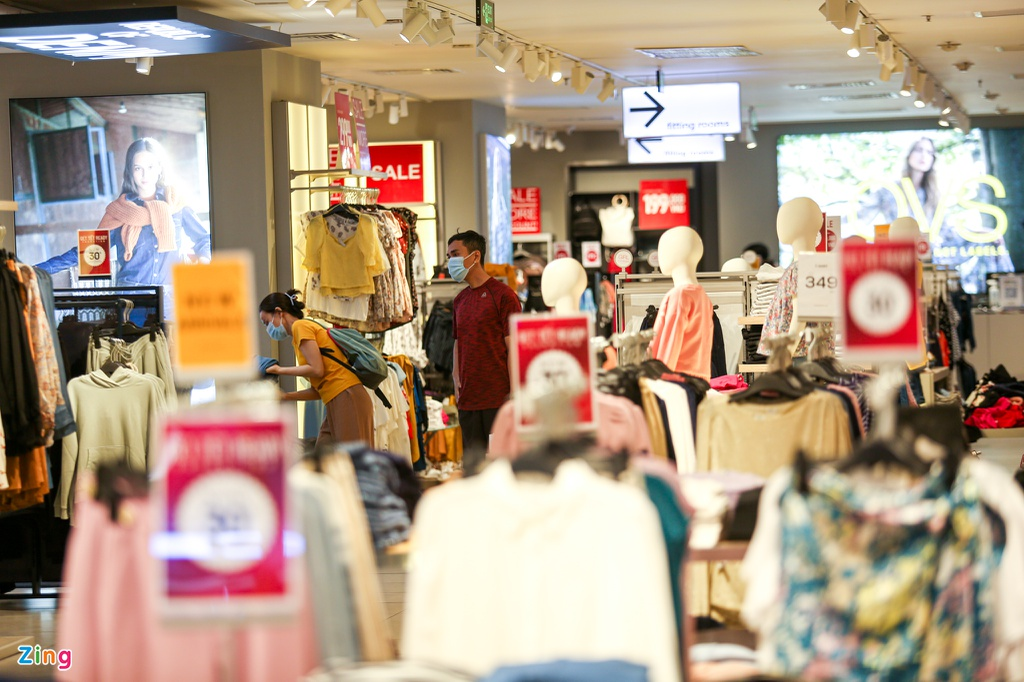 Photo: Zing News
Many fashion stores have offered discounts of 30 to 50%, yet, only some people enter.
Photo: Zing News
Most people comply with the rule of wearing face masks in public spaces.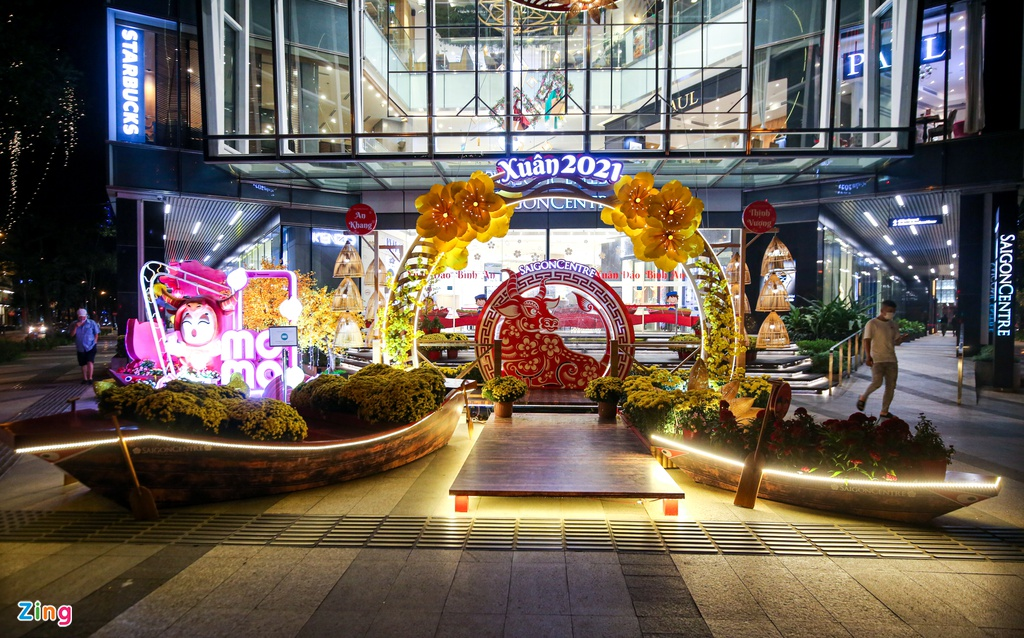 Photo: Zing News
Saigon Center, one of the largest shopping malls in the Southern Metropolis, has also witnessed the unprecedentedly deserted scene.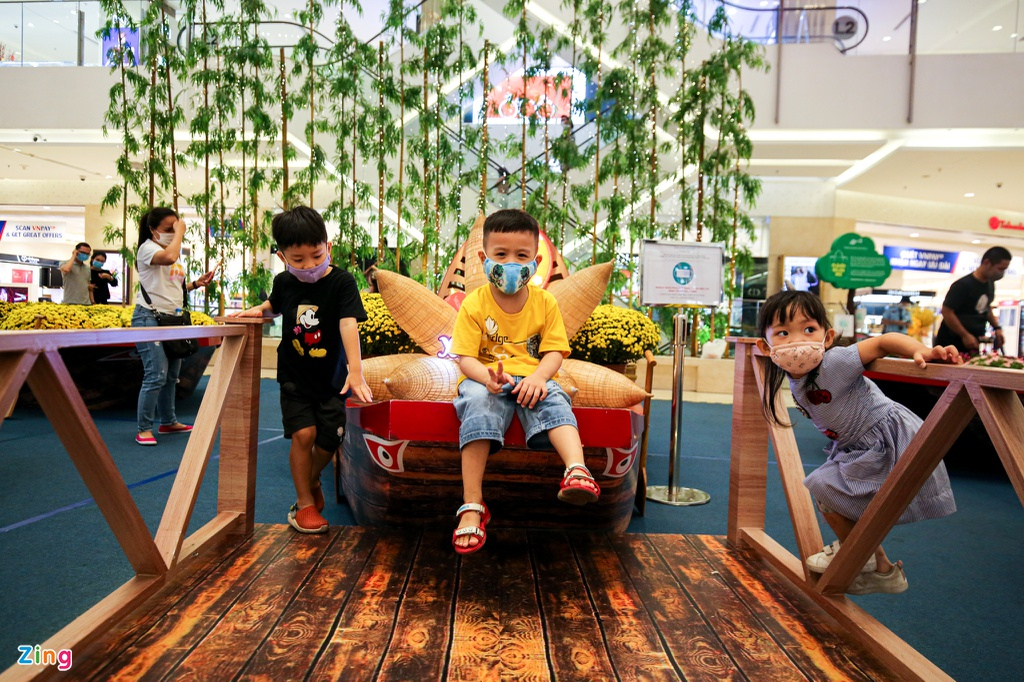 Photo: Zing News
The children's play area in the central lobby normally packed is now quiet.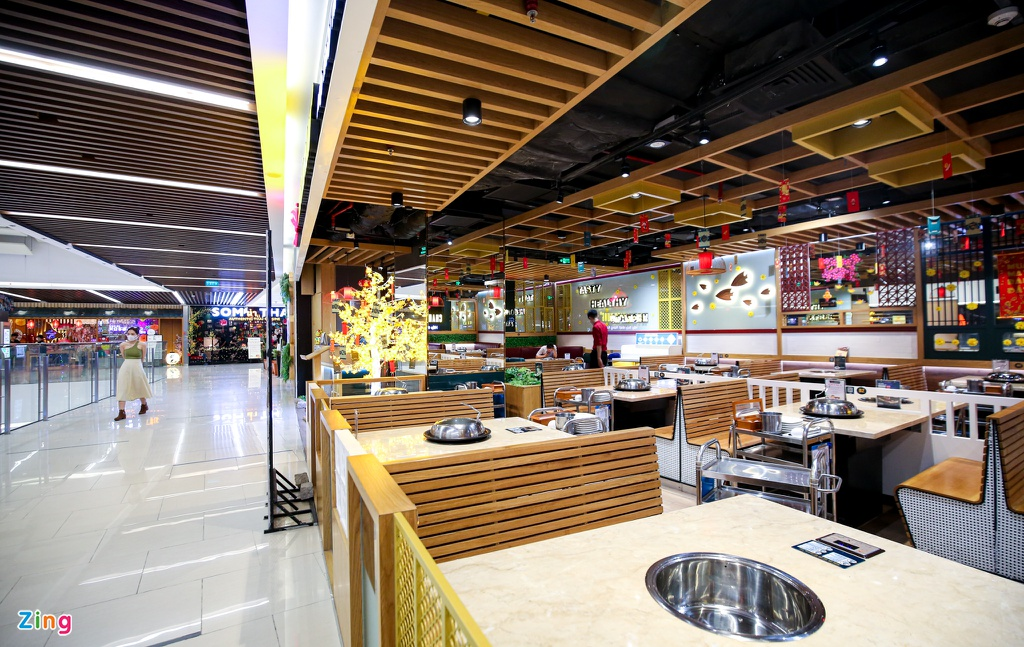 Photo: Zing News
Restaurants in the shopping mall are still opened but no customers are seen.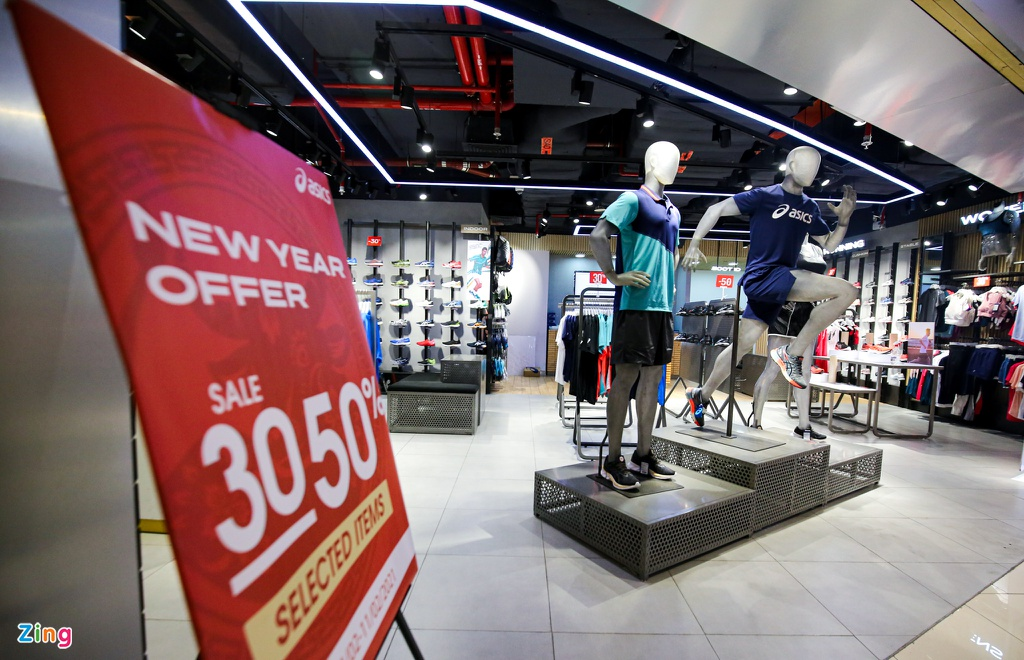 Photo: Zing News
Despite giving a discount of up to 50%, this fashion store still has no shoppers.
Tran Nhan, a Thu Duc city-based resident said that this is the first time that I have witnessed the shopping center deserted like this.
Previously, the HCMC administration has shut down bars, karaoke parlors, cinemas and discotheques, and banned religious events starting Tuesday.
Chairman Nguyen Thanh Phong made the announcement Monday afternoon after the city's Covid-19 community transmission cases rose to 31 in eight districts since the country's latest outbreak began Jan. 28. Twenty five of these were confirmed Monday evening, VNExpress reported.
Phong said all cultural, sports and entertainment activities, beauty salons, massage parlors, internet cafes, wedding centers, theaters, gyms and pool table services will also be suspended from noon Tuesday until further notice.
Religious events with gatherings of more than 20 people are prohibited.
Gas stations, shops selling "essential" goods like pharmacies and medical facilities will operate normally, complying with preventive measures.
The Nguyen Hue flower street will not have its scheduled opening ceremony, and will only open from 8 a.m. to 5 p.m. People who do not wear masks will be strictly fined.
HCMC has recorded 33 local cases in the last 11 days.
The country has reported 2,070 cases with 1,474 recoveries and 35 deaths. Of the active cases, 32 have tested negative at least once.
Over 99,000 people are quarantined – 20,000 in centralized facilities, 800 in hospitals, and the rest at home or other designated accommodations.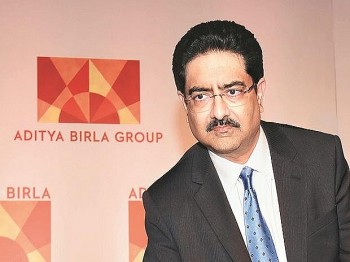 World
India is becoming more famous with many wealthy business billionaires, and the cumulative wealth of India's richest saw a rise of 50 percent in the year two of the pandemic, according to Forbes magazine. Take a look at these richest Indian billionaires in Asia and their huge net worth.