Legendary Saxophonist Kenny G To Perform In Hanoi
Famous saxophonist Kenny G is set to perform in Hanoi on November 14, in a music program called "Kenny G Live In Vietnam," which was initiated by the Nhan Dan (People) Newspaper and IB Group Vietnam.
This is within the framework of the international music project "Good Morning Vietnam" organized by Nhan Dan Newspaper. The project is expected to be an annual event that not only brings the world's top music to Vietnam but also utilizes all proceeds for charitable activities run by the newspaper.
At the press conference, Nhan Dan Editor-in-Chief Le Quoc Minh said that in recent years, the newspaper has organized numerous major artistic and charitable programs aimed at supporting disabled soldiers, martyrs' families, disadvantaged students, and teachers in remote areas. Accordingly, all proceeds from ticket sales for the program will be used for charitable purposes.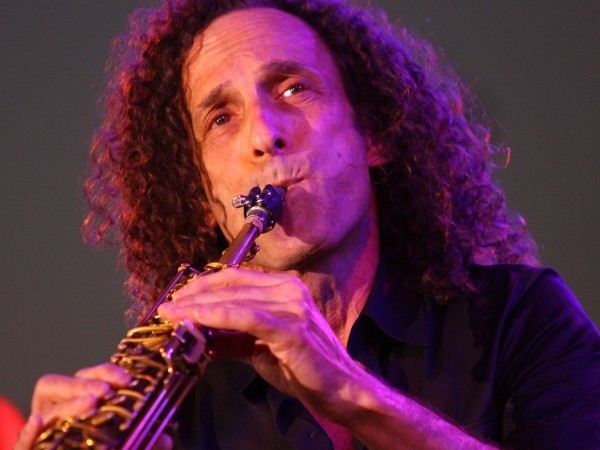 World legend Kenny G will have a one-night concert in Hanoi. Photo: Hanoi Times
"Kenny G Live in Vietnam" is the opening show of the project, which is set for over two hours at the National Convention Centre, followed by the saxophonist Kenny G performing all famous compositions throughout his career, such as "Going Home," "Havana," "Romeo & Juliet," and "My Heart Will Go On."
It was not the first time Kenny G ever come to Vietnam, and like many other international artists, he had strict requirements in terms of equipment and techniques used in the show. The equipment requires details and precision down to each type and brand name, to produce the most realistic and smoothest sounds.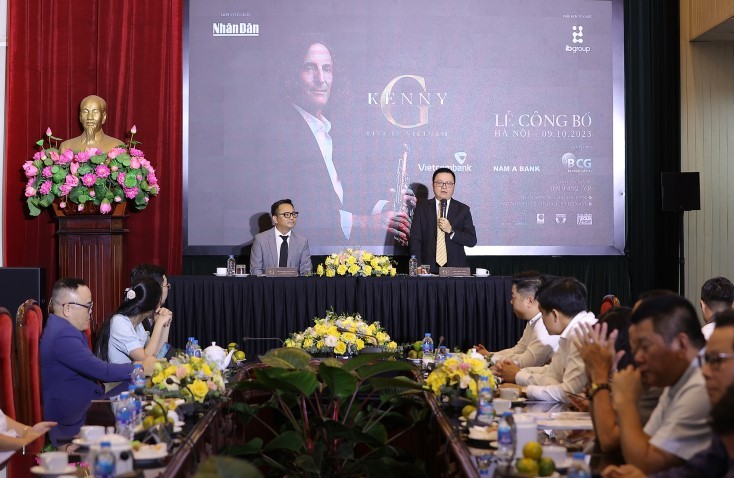 A news conference about Kenny G's show in Hanoi. Photo: The Hanoi Times
Nguyen Thuy Duong, President of IB Group Vietnam, said inviting Kenny G to perform in Vietnam is difficult because international artists have tight schedules.
Kenny G is an American saxophonist whose hundreds of instrumental songs in the genres of Smooth Jazz, R&B, Pop, and Latin have touched the hearts of millions of music lovers around the world for more than 30 years. He is among the best-selling artists of all time, with over 75 million records sold worldwide.
In 1994, Kenny G won a Grammy Award for the song "Forever in Love" and entered the Guinness Book of World Records as the artist who played the longest note on the saxophone at 45 minutes and 47 seconds.
For Vietnamese audiences, Kenny G is a very familiar name, and his records have been heard in cafes, restaurants, shopping centers, and on the radio.