"Life Around Us" Exhibition: Cherishing Our World's Artistic Simplicity
50 oil painting artworks exhibited in Hanoi until Sunday, Nov. 14 by solo artist Nguyen Minh Son.
"Life around us", from Nov 9 to 14 at the Vietnam Fine Arts Museum is a highly anticipated oil paintings solo exhibition in Hanoi by artist Nguyen Minh Son. This is the chance for art lovers to revisit every little detail of daily life as Nguyen Minh Son turned them into 50 vibrant paintings.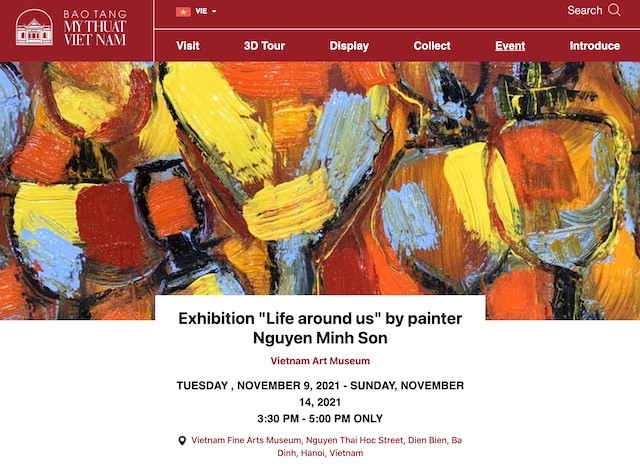 Information about the exhibition. Photo: Vietnam Fine Arts Museum Official Website
"I hope to create a pervasive effect in today's society. Cherishing life through my painting is my strongest painting personality, my ego in art," said painter Nguyen Minh Son, cited from An Ninh Thu Do.
Viewers can emerge in all 50 of the artworks being shown at 66 Nguyen Thai Hoc Street, Hanoi, from paintings of simple objects such as lamps, teapots, flowerpots, five fruits of folk toys to the corners of Hanoi's Old Quarter, mountainous landscapes, countryside. These works deeply represent the author and his own perception of life, love, nature, Vietnam.
Oil painting by Nguyen Minh Son. Photo: An Ninh Thu Do
When talking about this exhibition, artist Nguyen Bang Lam, former Vice President of the Vietnam Fine Arts Association shared that Nguyen Minh Son is an admirable artist with unique creativity. He can turn simple things and concepts into meaningful stories. Viewers can distinguish his works from other painters' easily since it has a more appealing feel.
Painter Nguyen Minh Son also seeks independence on the subject and constantly breaks the normal visual laws. Some critics even say that even the immature can see that "Life Around Us" holds an independent way of thinking, aesthetics, and expressive way of painting.
"Life around us" is simple, delicate, and yet it has coherent painting elements. You can expect color, scenery, and rhythm in Nguyen Minh Son's work, but above all, it is his passionate love for life and nature," claimed painter Nguyen Bang Lam.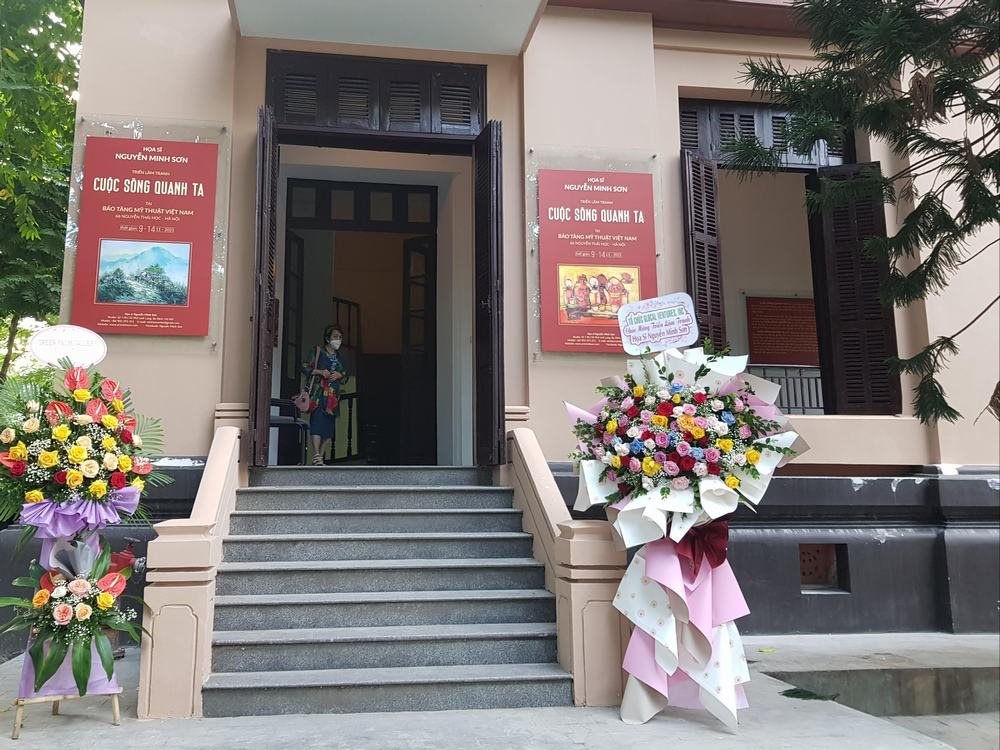 The exhibition welcomes guests from 3:30 to 5 pm Nov 9-14. Photo: Bao Cong Ly
When still a university student, Nguyen Minh Son participated in many exhibitions in Hanoi from 1996 to 2000. He graduated from Hanoi University of Fine Arts (now Vietnam University of Fine Arts) in 2000. In 2004, the artist successfully held his first solo exhibition in Hanoi.
'"Life Around Us" has received many good reviews from professionals as well as the public, giving him more confidence to participate in international exhibitions. He also plans to organize solo exhibitions overseas.
Some works at the exhibition: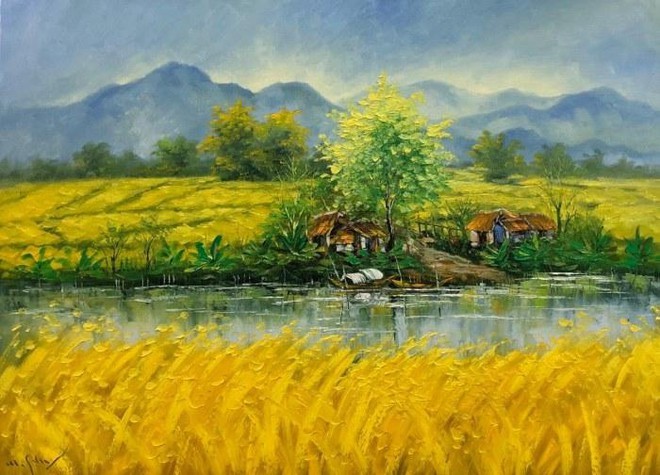 Oil painting by Nguyen Minh Son. Photo: An Ninh Thu Do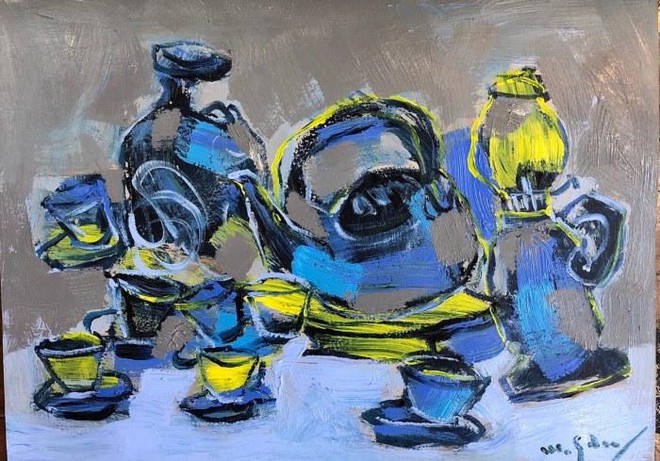 Oil painting by Nguyen Minh Son. Photo: An Ninh Thu Do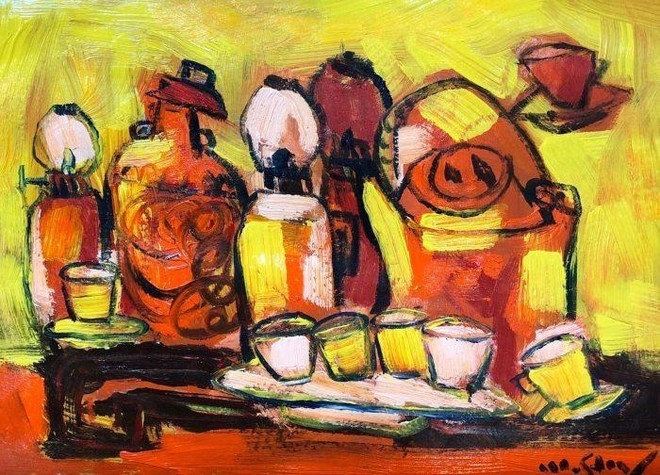 Oil painting by Nguyen Minh Son. Photo: An Ninh Thu Do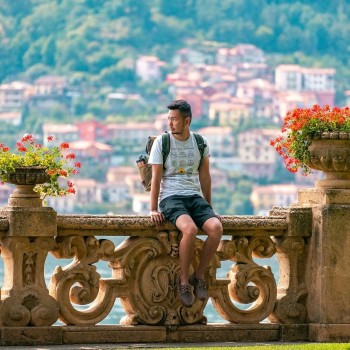 Travel
If you have the opportunity to visit Hoi An at the end of the year, these are some of the best recommendations for fun activities you can do from Peter R – a Thai travel blogger.