Logo Marking 30th Anniversary of Vietnam-RoK Relations Announced
The Embassy of the Republic of Korea (RoK) in Vietnam has unveiled logo of the 30th anniversary of Vietnam-Korea diplomatic relations.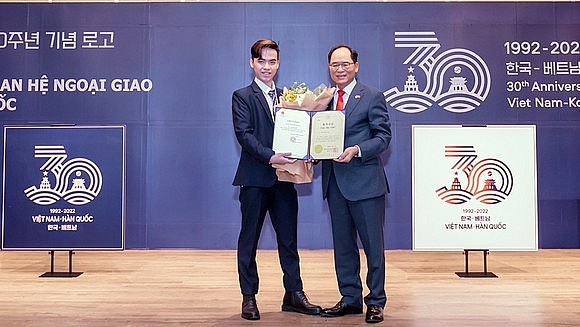 RoK Ambassador to Vietnam Park Noh-wan grants the award to the winner of the logo design contest Ngo Quang Trung. Photo Sai Gon Giai Phong
The logo features the national flags and famous landmarks of the two countries - Thap Rua (Turtle Tower), a symbol of Hanoi and Gwanghwamun, the main and largest gate of Gyeongbokgung Palace, a symbol of Seoul.
They are combined with number 30 to represent the 30-year friendship between Vietnam and the RoK.
The logo was chosen among 775 entries to a logo design competition which was open to Vietnamese and Korean nationals in October and November last year.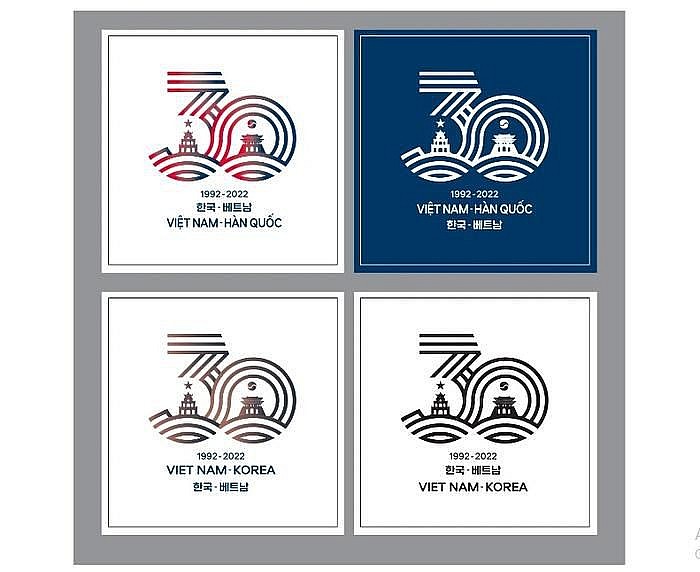 The logo has four versions with different colors. Photo Dan Tri
The winner Ngo Quang Trung is a fourth-year student of the Vietnam National University Ho Chi Minh City.
He said "I feel proud and happy knowing my design has been selected as the official logo of the 30th anniversary of Vietnam-RoK diplomatic relations."
He hoped his design would make contribution to strengthening friendship between the two countries.
RoK Ambassador to Vietnam Park Noh-wan said the logo announcement was a curtain raiser for a series of cultural exchanges serving the celebration this year.
Details of other anniversary activities will be announced on the official portals of the two countries' embassies, social network channels and media.
Vietnam and the RoK established diplomatic ties on December 22, 2022.

Over the last nearly 30 years since the two nations established formal diplomatic relations in 1992, Vietnam and the RoK have made incredible and significant strides in the relationship in all aspects, including the areas of economy and human exchange.

In terms of economic relations, the bilateral trade volume has increased by an impressive 140 times since 1992.

For Vietnam, Korea is its largest investor country, its second-largest ODA contributor, and its third-largest trading partner.

For Korea, Vietnam is our fourth-largest trading partner.

In terms of person-to-person exchanges nearly 5 million Koreans have visited Vietnam, while about 600,000 Vietnamese people have come to visit Korea.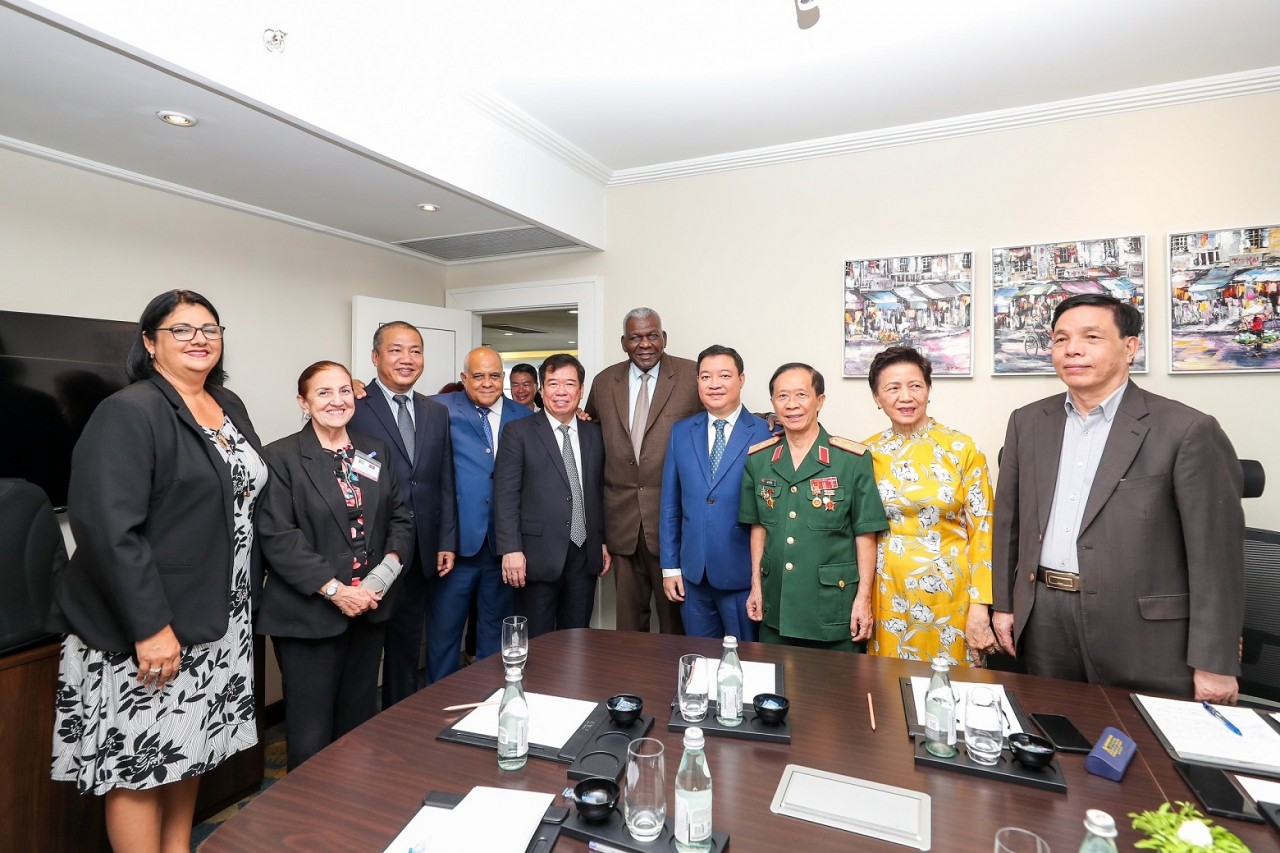 Friendship
President of the National Assembly of People's Power of Cuba Esteban Lazo Hernandez emphasized that Vietnam - Cuba is always united and faithful because they are one family.
September 27, 2023 | 15:11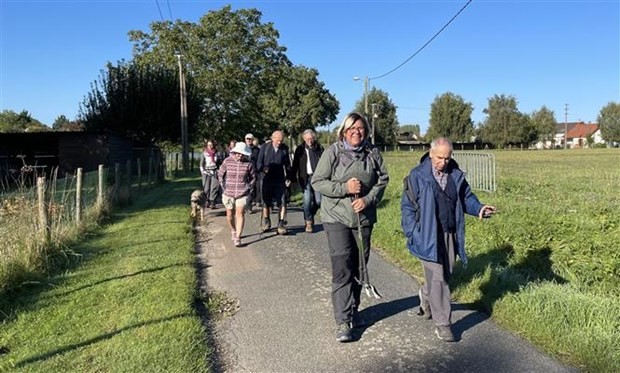 Friendship
The Children's Walk For Hope is a virtual event that will be held globally recently.
September 27, 2023 | 14:54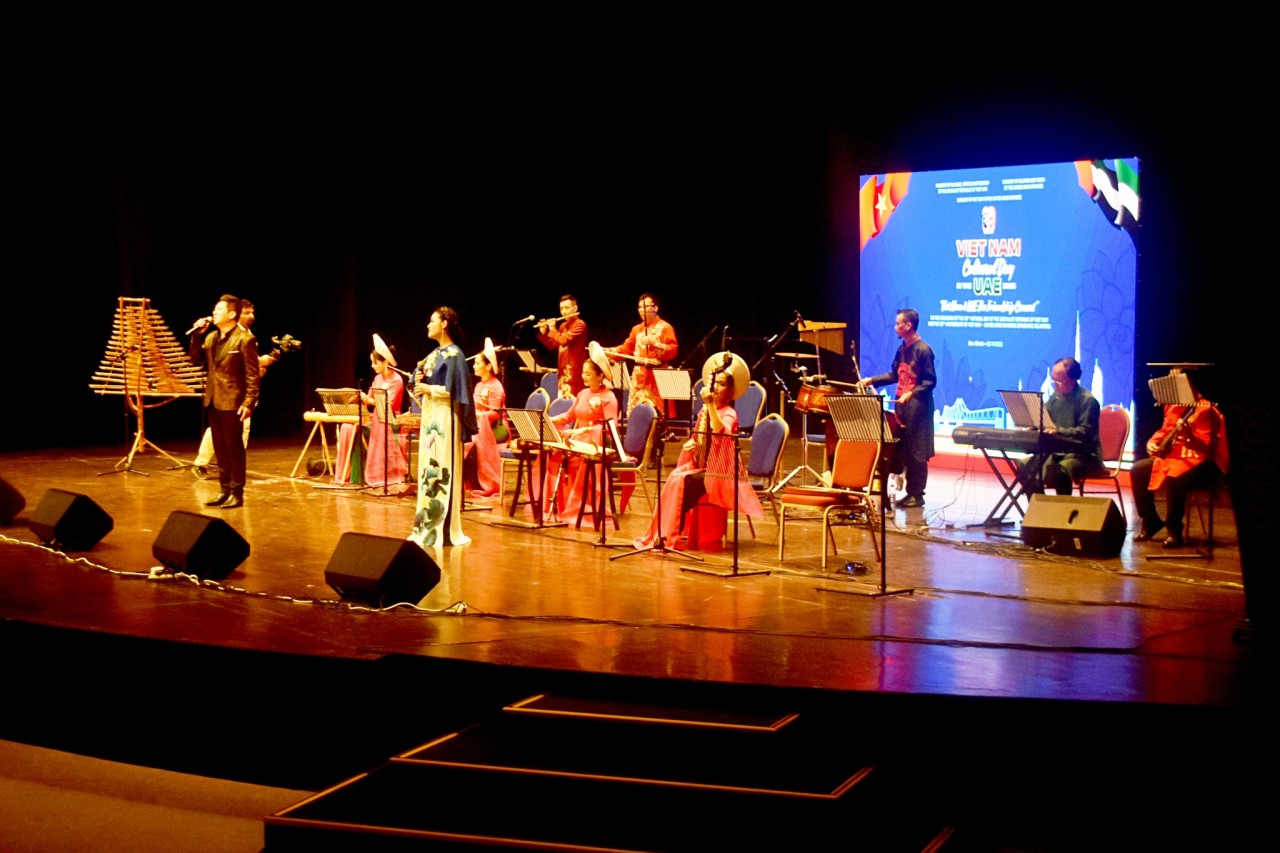 Friendship
A special art performance was held in the capital Abu Dhabi, gathering leading artists from Vietnam and the United Arab Emirates (UAE).
September 27, 2023 | 14:01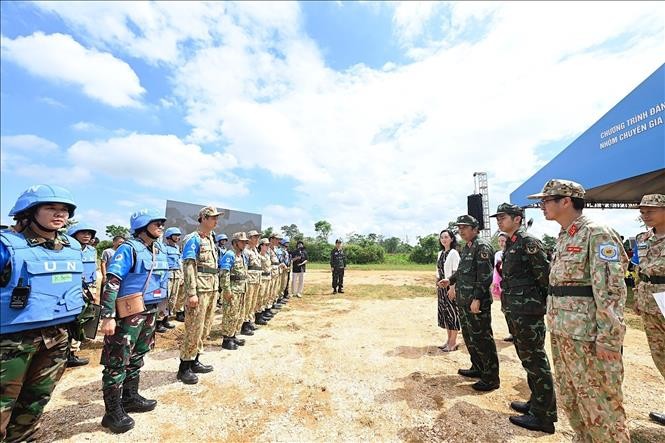 Friendship
Japan and representatives of State members of ASEAN Defence Ministers' Meeting Plus (ADMM-Plus) valued the preparations of Vietnam in hosting the Competency Evaluation Program for Prospective UN Peacekeepers (CEPPP) as well as outcomes of the program.
September 27, 2023 | 07:53