Lori Loughlin and husband agree to plead guilty in college admissions scam
Actress Lori Loughlin and her husband Mossimo Giannulli have agreed to plead guilty to cc in connection with the college admissions scandal, the Department of Justice announced Thursday. Loughlin and Giannulli are the 23rd and 24th parents to plead guilty in the case.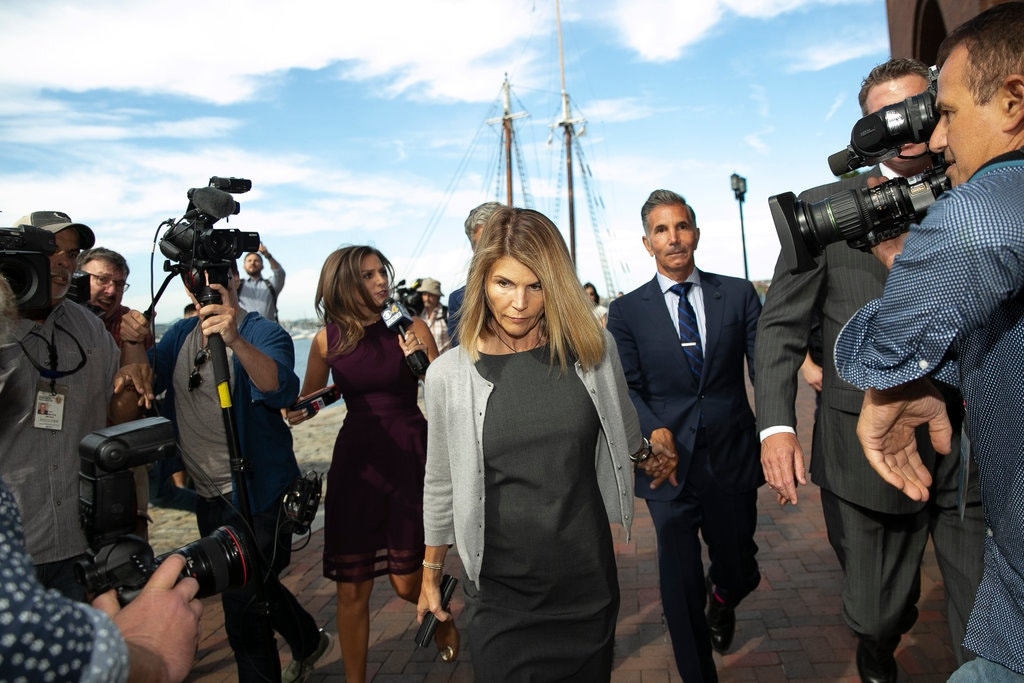 Lori Loughlin and her husband, Mossimo Giannulli, leaving federal court in August (Photo: New York Times)
As reported by abc news, the "Full House" actress will be sentenced to serve two months in prison, pay a $150,000 fine and two years of supervised release with 100 hours of community service, while her husband, a fashion designer, will be sentenced to serve five months in prison, a $250,000 fine and two years of supervised release with 250 hours of community service, according to the U.S. Attorney's Office in the District of Massachusetts.
They will enter their guilty pleas on conspiracy charges on Friday via video conference, according to the office. There is a provision in the plea agreement to wait at least 90 days after the judge imposes their sentence before they are sent to prison.
"We will continue to pursue accountability for undermining the integrity of college admissions," said United States Attorney Andrew E. Lelling in a press release.
Attorneys for Lori Loughlin and Giannulli originally said the couple did nothing wrong and the half-million dollars they paid were "legitimate donations." A motion to dismiss their charges altogether was denied earlier this month. The couple's attorneys argued that federal agents had coached William "Rick" Singer, the alleged ringleader of the scheme, to "bend the truth," but U.S. District Court Judge Nathaniel M. Gorton ruled the prosecutors' actions did not constitute misconduct, CBS News said.
According to the court documents, government agents approached Singer six months into the investigation, and he agreed to wear a wiretap and discuss the alleged bribery. On October 2, 2018, Singer wrote in his iPhone Notes app that government agents "strong-armed" him and instructed him to lie to elicit incriminating information, the court documents said. The government has since admitted this was a mistake.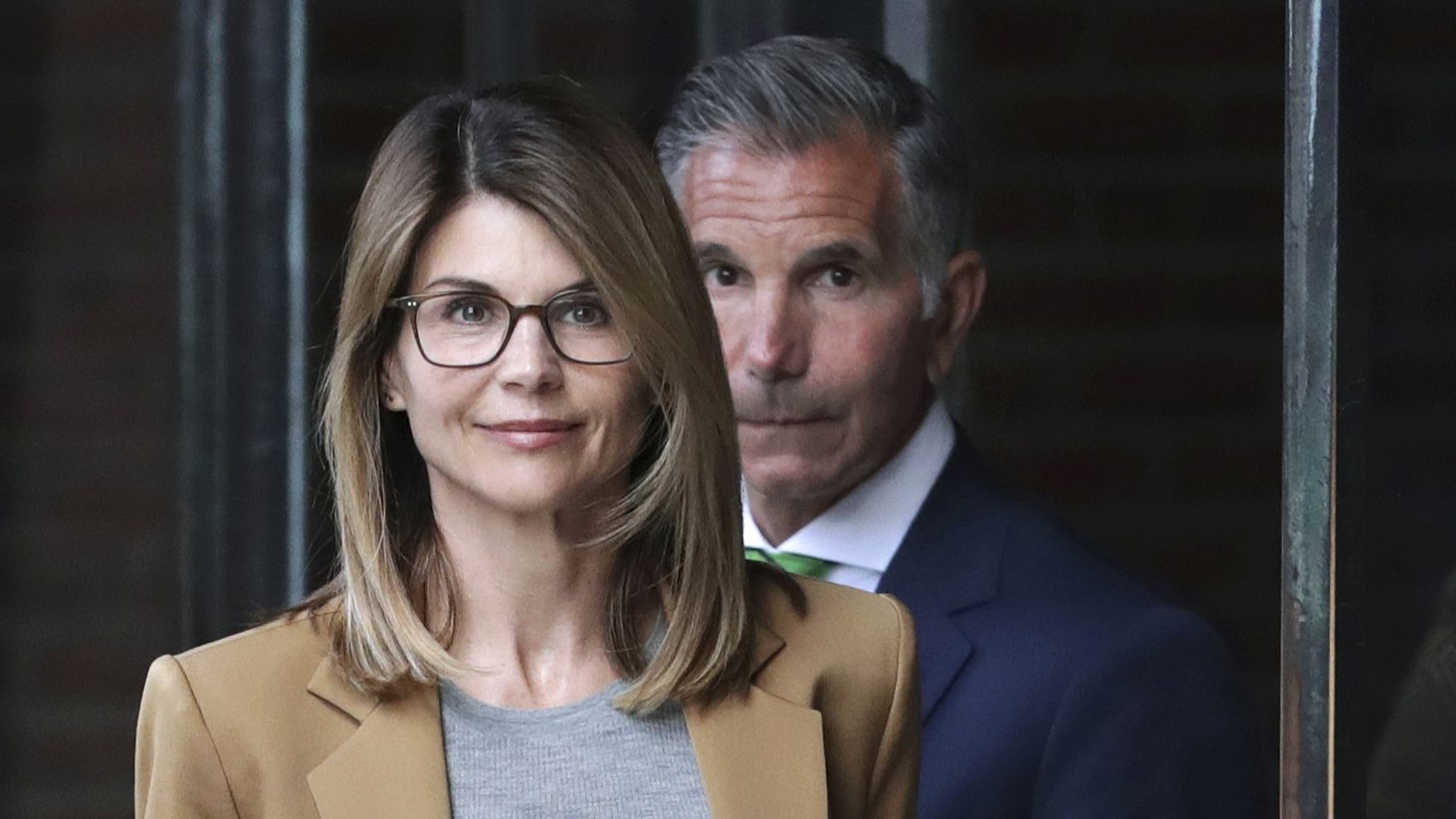 The couple is becoming the 23rd and 24th suspects to plead guilty to the case (Photo: Los Angles Times)
With this,

Lori Loughlin

and Giannulli are becoming the 23rd and 24th suspects to plead guilty to the case, which was announced last year. Loughlin and Giannulli were accused of paying $500,000 to get their daughters into the University of Southern California as rowers, even though they weren't athletes.

They were among 50 suspects charged in the investigation dubbed Varsity Blues, which found wealthy parents who cheated college applications and entrance exams to get their children into elite schools. In some cases, parents bribed coaches who falsified students' athletics histories, including an instance where a real athlete's photo was manipulated to look like one of the students, prosecutors said.

In other cases parents paid for stand-ins to take entrance exams, according to prosecutors. The scandal took place between 2011 and 2018 and was spearheaded by William "Rick" Singer, who pleaded guilty and helped the FBI investigate the parents, according to abc news.
15 detained in China vaccine scandal

Chinese authorities have arrested 15 people including the chairwoman of a rabies vaccine producer under fire for fraudulent quality control in the country's latest drug-safety ...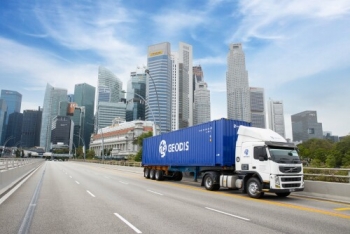 Economy
GEODIS, a global leading transport and logistics services provider, has expanded its road network in Southeast Asia to Vietnam; another step towards its ambition to develop a scheduled road service connecting Singapore to China.