US' Under Secretary of State: The US working to restructure supply chains in Asia, having flourish partnership with Vietnam
In the teleconference organized by the Asia-Pacific Media Hub of the U.S. State Department on May 20, US Deputy Secretary of State Keith Krach affirmed that the US was working with Vietnam in restructuring supply chains in Asia affirming that the relations between two countries can get stronger.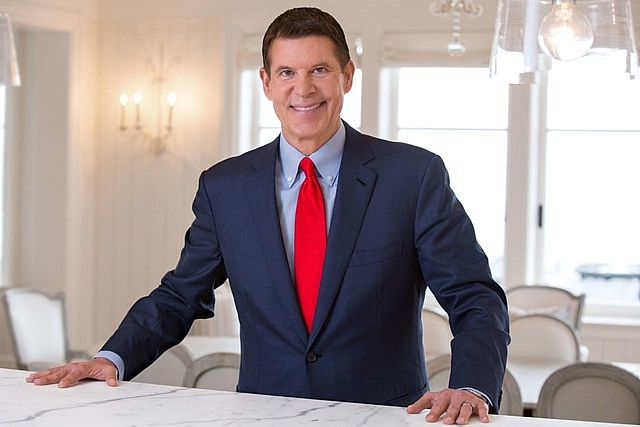 US Deputy Secretary of State Keith Krach. Source: keithkrach.com
Responding to a question raised by Bloomberg News that the US is working with countries, including Vietnam, on restructuring supply chains in Asia, US Deputy Secretary of State Keith Krach affirmed: "The US has a flourishing partnership with Vietnam. It spans political, economic, security, and people-to-people ties", State.gov cited the Krach as answering.
Besides, he also elaborated: "The U.S supports a strong, prosperous, and independent Vietnam that contributes to international security and engages in fair and reciprocal trade and respects human rights and rule of law. And I believe the relationship between our nations will only get stronger".
Mr. Krach spent 30 years of his career in Silicon Valley where there were many people originating and coming from Vietnam, almost all of those were praised as "the great leaders, great technologists in Silicon Valley". That could be an additional reason for strengthening relations between the US and Vietnam.
Relating to the question on the relocation of around 27 US factories from China to Indonesia inThe Policy Times, Mr. Krach said he had not seen that report, but that did not surprise him as "the United States private sector, particularly the innovation sector, sees a lot of opportunities in Indonesia."
The US supply chain is heavily dependent on China
The Covid-19 pandemic has shown that the US supply chain is heavily dependent on China. Recently, the US has repeatedly taken drastic steps to move U.S production and supply chain dependency away from China.
As Reuters reported, the US is pushing to create an alliance of "trusted partners" dubbed the "Economic Prosperity Network". It would include companies and civil society groups operating under the same set of standards on everything from digital business, energy and infrastructure to research, trade, education and commerce, an official said.
The U.S. government is working with Australia, India, Japan, New Zealand, South Korea and Vietnam to "move the global economy forward," Secretary of State Mike Pompeo said April 29.
Opportunities for Vietnam in restructuring supply chains in Asia
According to CNBC, not only the US but others around the world will alter their supply chains to be less dependent on China in the wake of the coronavirus crisis.
The difficulties in global pandemic are opportunities for Vietnam to expand its role in the global supply chains. Multi-national technology groups are considering Vietnam a good alternative market to dethrone China which is being ravaged by Covid-19.
Setting for an example, South Korea's giant tech Samsung was planning to shift premium phone production to Vietnam to offset delays at its Gumi plant in South Korea, Sammobile reported.
Samsung's plan is also a motivation for many other leading corporations in the world regarding the relocation of factories to the Southeast Asian country. Foxconn, one of the biggest partners of Apple, said the factories in Vietnam, India, and Mexico are running at full capacity, while it is speeding up an expansion plan to minimize reliance on the production line in China.
Vietnam, which has many top brands of the world, has an opportunity to take a step forward in the world's technology map. It is making big progress in affirming its position as a production base.