Love is in the Air: Vietnamese-Korean Couple Meet on Plane
When they met each other on a flight back to Vietnam, Hang and Chang Young kept in touch later that, then soon fell in love. The lovers have gone viral on social media for their romance which is proof of "meeting the right person at the right time".
From a fateful flight to a love story
24 – year – old Vy Hang, who lives in Ho Chi Minh City and is currently working as a freelancer and food seller, got married to Chang Young, a Korean man who works in the information technology industry.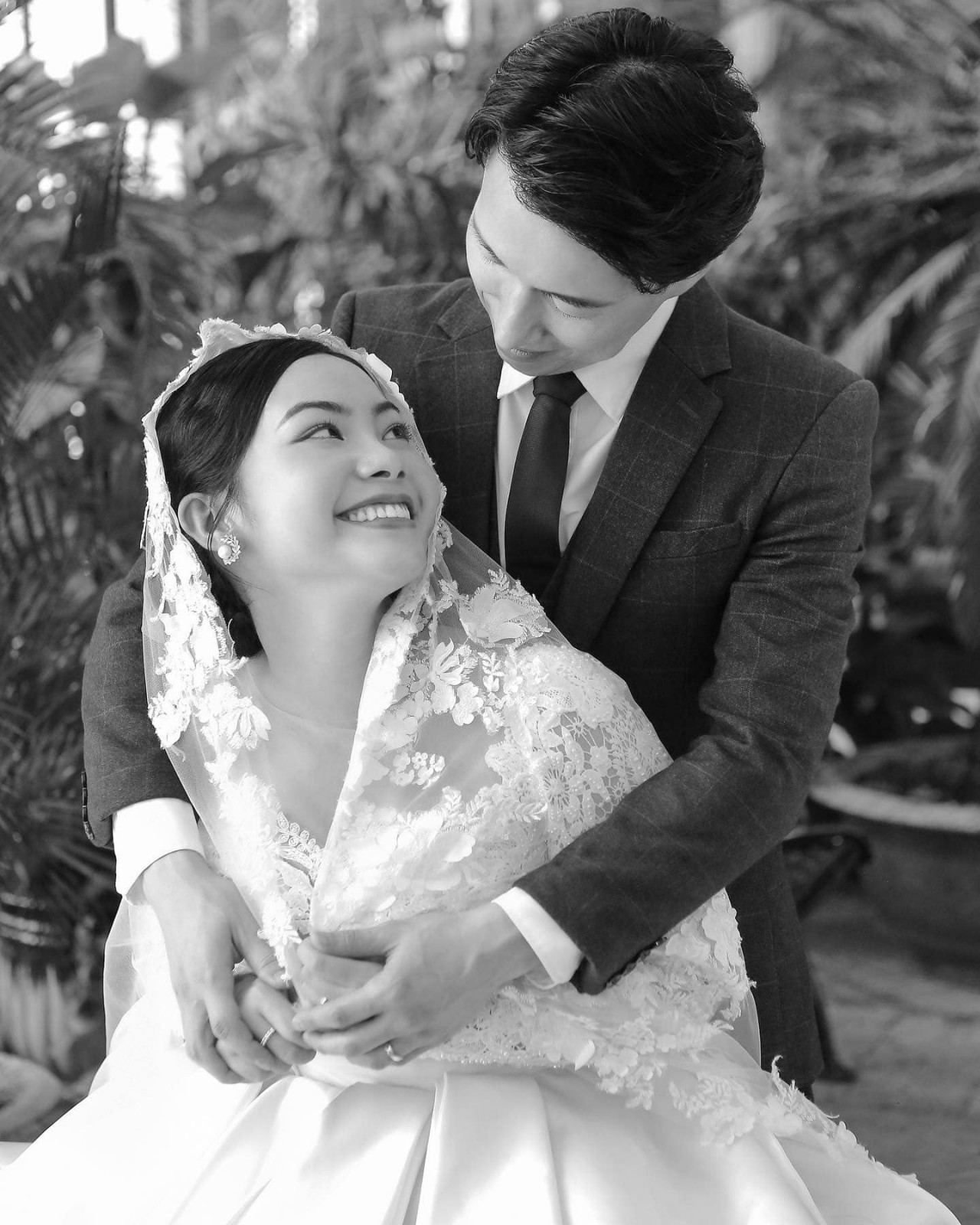 Photo: Courtesy of Vy Hang and Chang Young
When shared their happiest moments together on social media, the married couple received many positive responses and praises from the netizens. A lot of people showed their admiration after knowing the couple's love story.
Hang said, after 4 years of studying and living in Korea, she decided to come back to Vietnam to build her own career. She and her husband met each other on a plane, and it was also the first time Chang Young visited Vietnam with his colleagues. They sat close to each other, with only a few seats apart.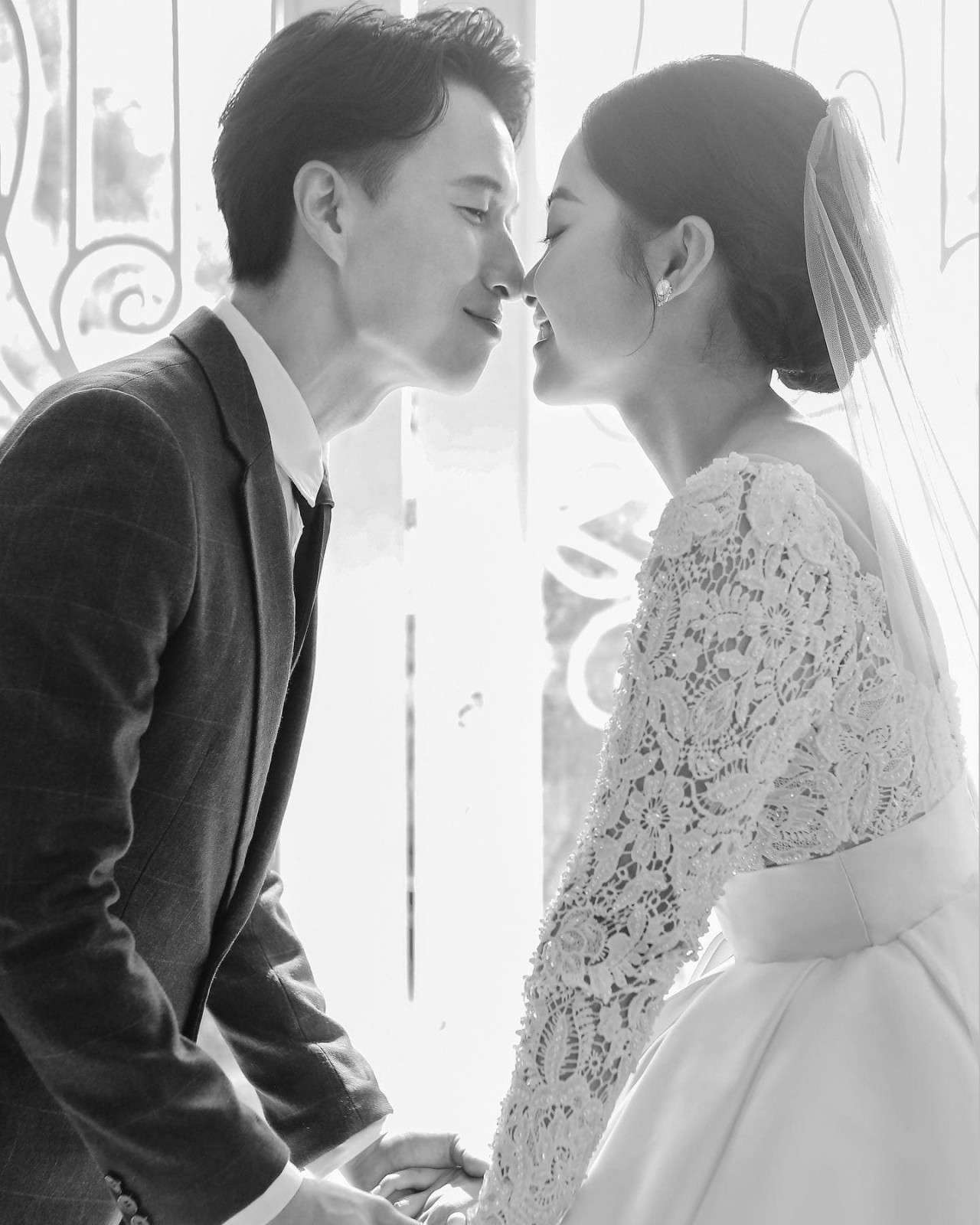 Photo: Courtesy of Vy Hang and Chang Young
"That day, his friend forget his bag on the seat. When I was leaving the airport, I heard someone in the group say they forgot their bag and guessed it was the person sitting in the same row as me. I did not dare to ask at first, but when I noticed he and his friend were panicking, so I decided to help. The two were so happy and relieved, and he later asked for my contact information so he could send me a thank–you gift," Hang recalled.
She agreed to be his girlfriend on December 24, 2017, and they officially got married after 2 years. Both are Catholics, so they were over the moon to become each other's "other half" right on Christmas Day.
"I often said, sometimes you do not need to travel far to find the love of your life, as you will meet them at the most unexpected time. At the moment I realized the feelings and love that he has for me, I immediately believed he is my destiny," she said.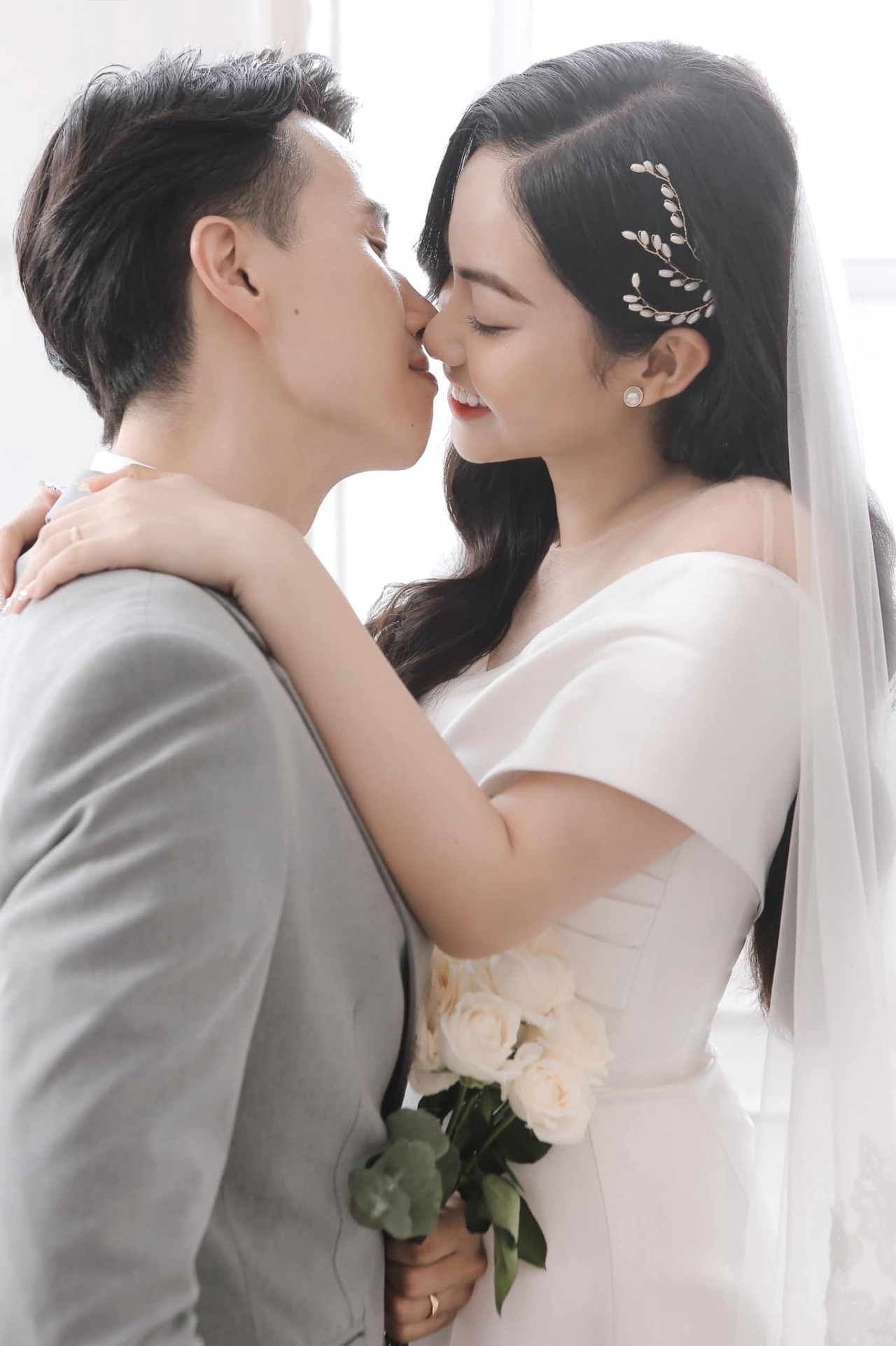 Photo: Courtesy of Vy Hang and Chang Young
To Hang, Chang Young is a loving and responsible husband and takes very good care of her. He always shows his care and warmth through his actions, helps her with all the chores and housework, and gives her the best things in the world.
"During the time we still dated, he invited me on a trip to Japan and we visited an amusement park. We had thought that we would have a lovely time together, but after being on the roller coaster, I caught a terrible headache, and he had to stay back to take care of me," she said.
Love will come over the distance and differences
When they are together, he works and she does the housework and cooks meals for both of them. After finishing their meals, the two will wash the dishes, clean the tables, and do other things together, as they love helping each other out even with the smallest chores. No matter how busy he is, he will always spends time for himself and his wife.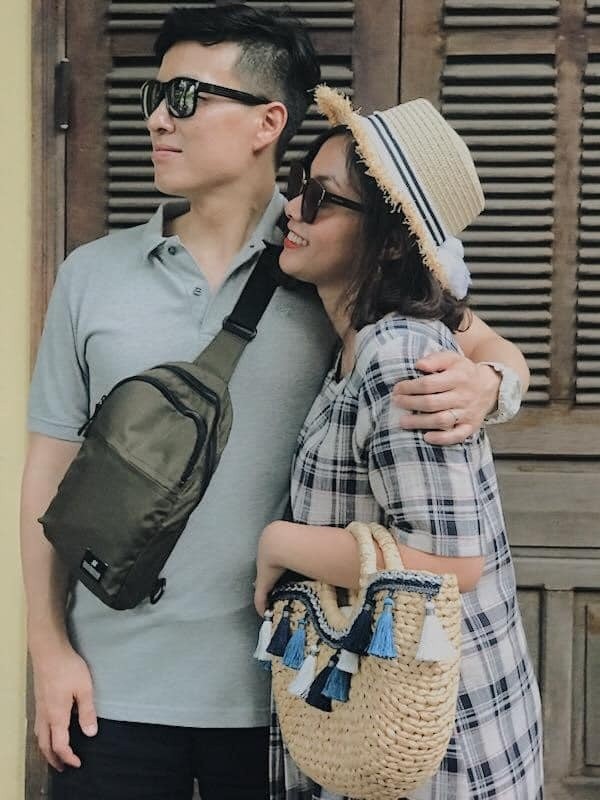 Photo: Courtesy of Vy Hang and Chang Young
She once asked him why he chose to marry her, a Vietnamese woman who lives far away from his homeland. However, after 5 years, she still has not had the answer. He just said love does not need a reason, and once you love someone, distance and nationality do not matter anymore.
Chang Young said that he fell in love for the first time when he saw her beautiful smile. Opposite to himself, she is extrovert and always full of energy. After a stressful day at work, he just wants to come back home and snuggle with his wife, which will take away all his worries and burdens.
Romantic kiss during their trip in Sapa. Photo: Courtesy of Vy Hang and Chang Young
"At first, my mother was worried since I and Hang lived in separated countries, but after years of us being together, she understood our love and approved of our marriage. We often move between Vietnam and Korea, so it is not a problem for us. Besides, I and my wife live peacefully and happily together, which reassures and comforts my mom," he said.
Chang Young has an interest in Vietnamese culture and cuisine, and Hang also shows him some unique characteristics that he can learn about traditional customs and become more familiar with the Vietnamese way of life.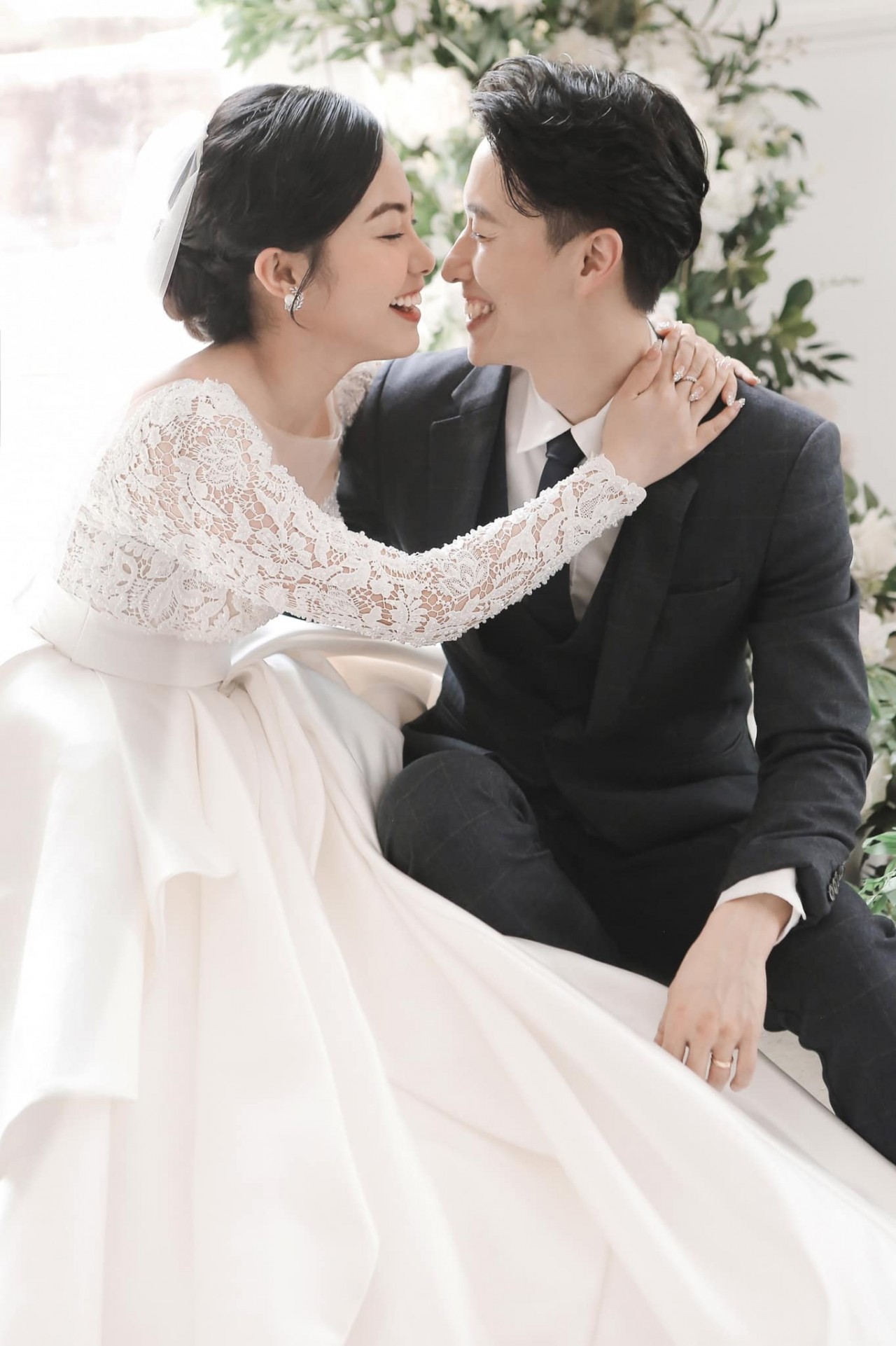 Photo: Courtesy of Vy Hang and Chang Young