Elderly Vietnamese Couple Spends 11 Years Exploring Southeast Asia
Mr. Minh, 74, and 70-year-old Mrs. Cuc have had a fantastic journey trekking throughout Vietnam and across Southeast Asia, and even to other countries for 11 years. This journey of a lifetime keeps the couple healthy and happy in their golden years.
Minh and his wife have just returned home after a 7-day trip to explore the primeval forest of South Truong Son. With no electricity or cellphone signals, two old lovely soulmates enjoy their peaceful moments together in the forest.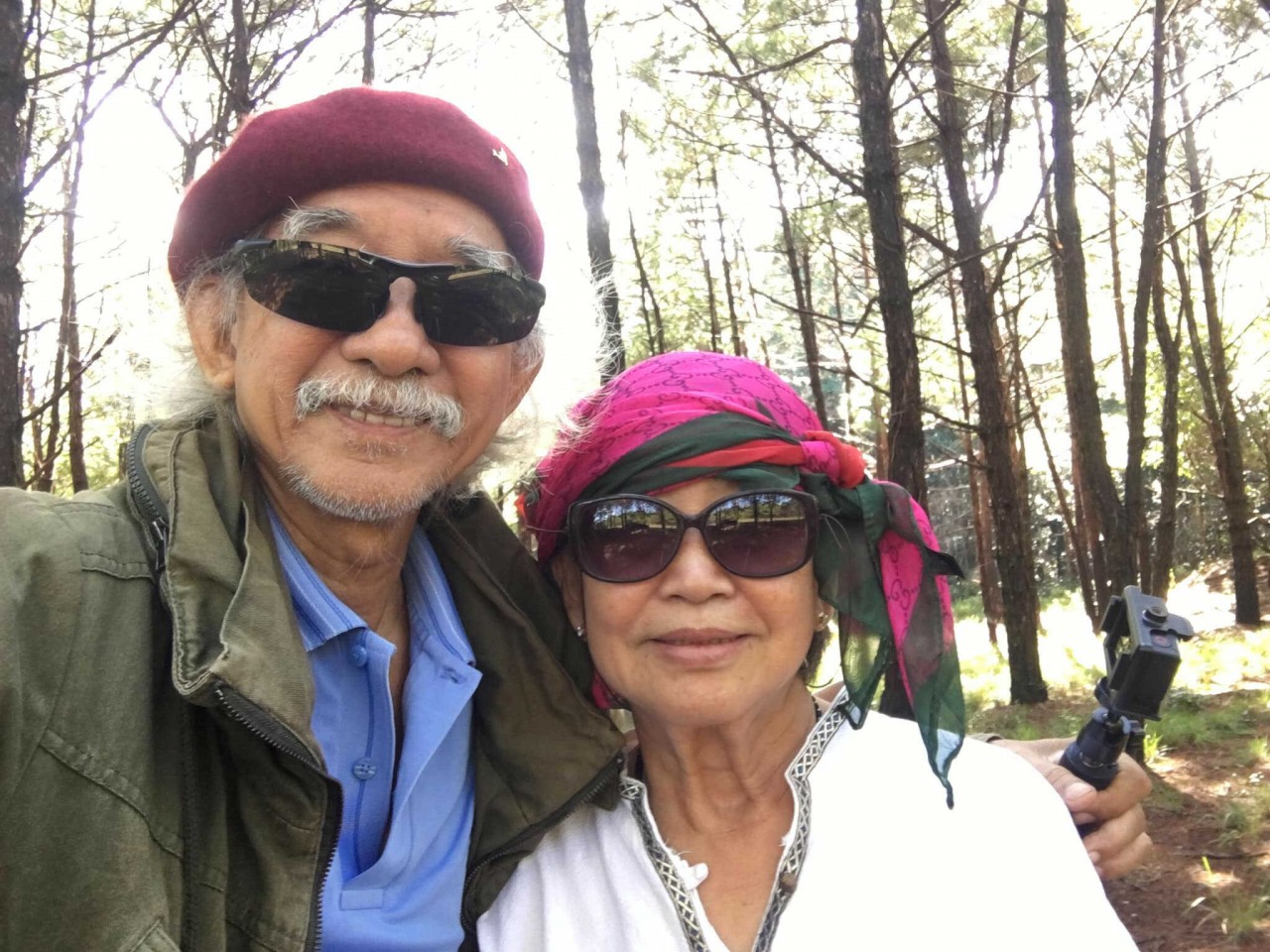 Photo: Vietnamnet
Their "beloved companion" is a Suzuki Vitara motor manufactured in 2005, which is fully arranged from a mini gas stove, pots, sleeping mattresses, folding chairs, medicines, recording equipment, etc. At night, he and his wife would lay on the mattress to rest inside the car or set up a camp.
"We do not have an exact plan or schedule of the place that we will go to. It is not a rule, it is just our habit, as we want to be as free as possible. We randomly reach our destination, as they all happen unexpectedly and exciting," Minh said.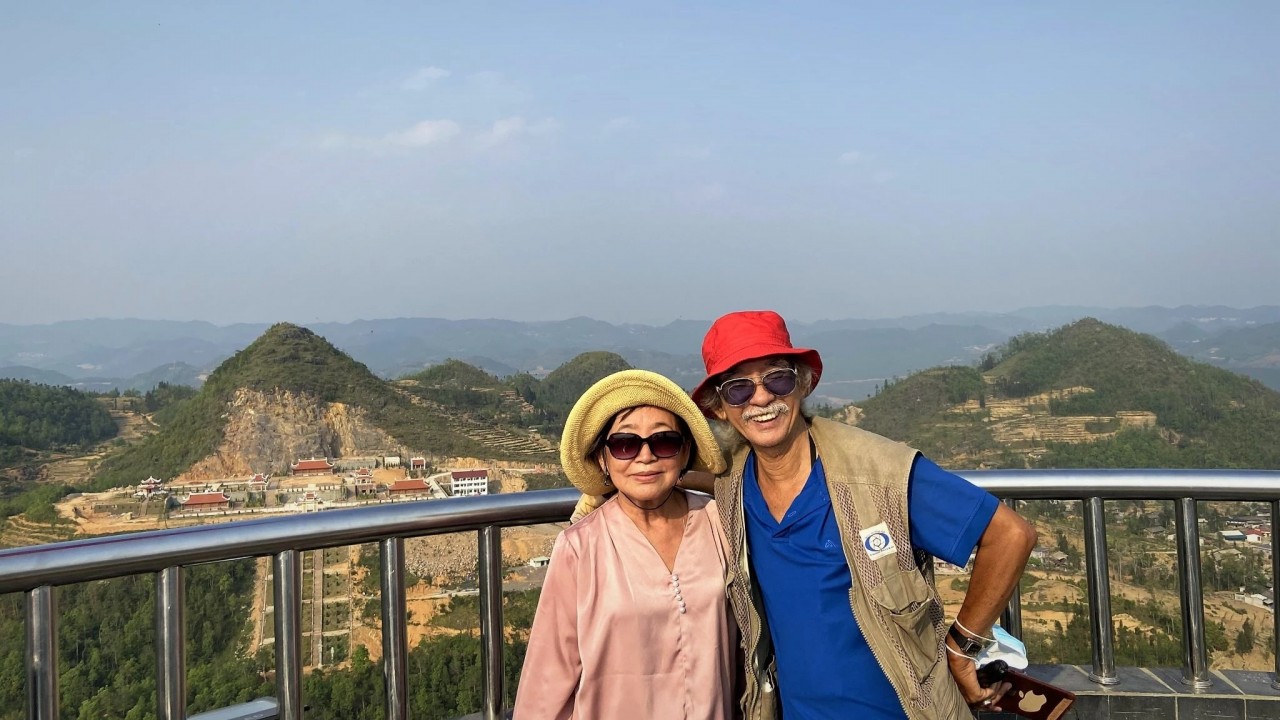 Cancer never stops Cuc from traveling with her beloved husband. Photo: Vietnamnet
Until now, Mong Phuoc Minh and Nguyen Thi Ngoc Cuc, who lives in Long Xuyen, An Giang Province, have had 11 wonderful years being "professional trekkers". During this time, they made hundreds of trips together to many places such as 25 days riding through Southeast Asia, 30 days traveling across Vietnam – Campuchia – Thailand – Myanmar, two times driving across Vietnam, 3 months exploring the east coast of the United States, etc.
Travel to heal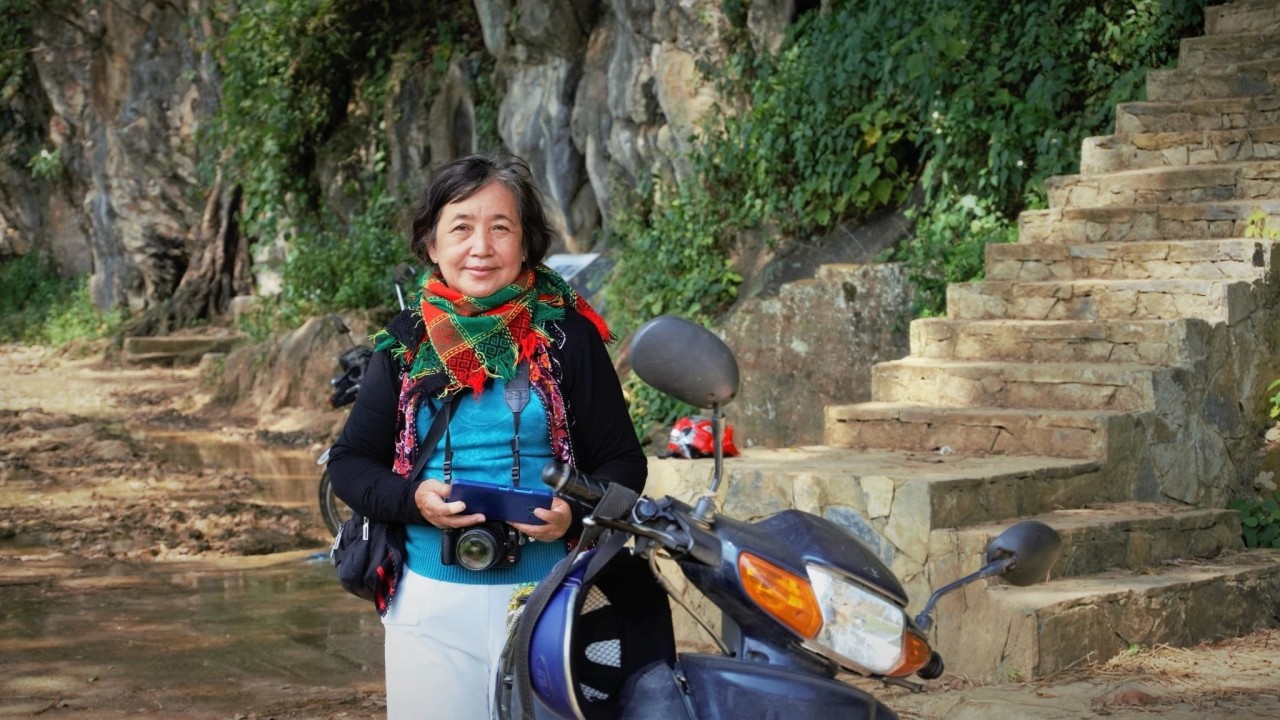 Photo: Vietnamnet
According to VietNamNet, Minh said when he was still a young man, he and his wife had an immense passion for traveling. After they got married and had kids, they still took their kids to many places. In the summer, their family often travels to western Vietnam and enjoys their relaxing time immersing themselves in beautiful nature.
"We were so busy with work and raising our children that our passion and dreams of traveling across the country had to be put aside", he said.
After their children all grew up and their finance became more stable, the couple had more free time to travel and follow their passion again.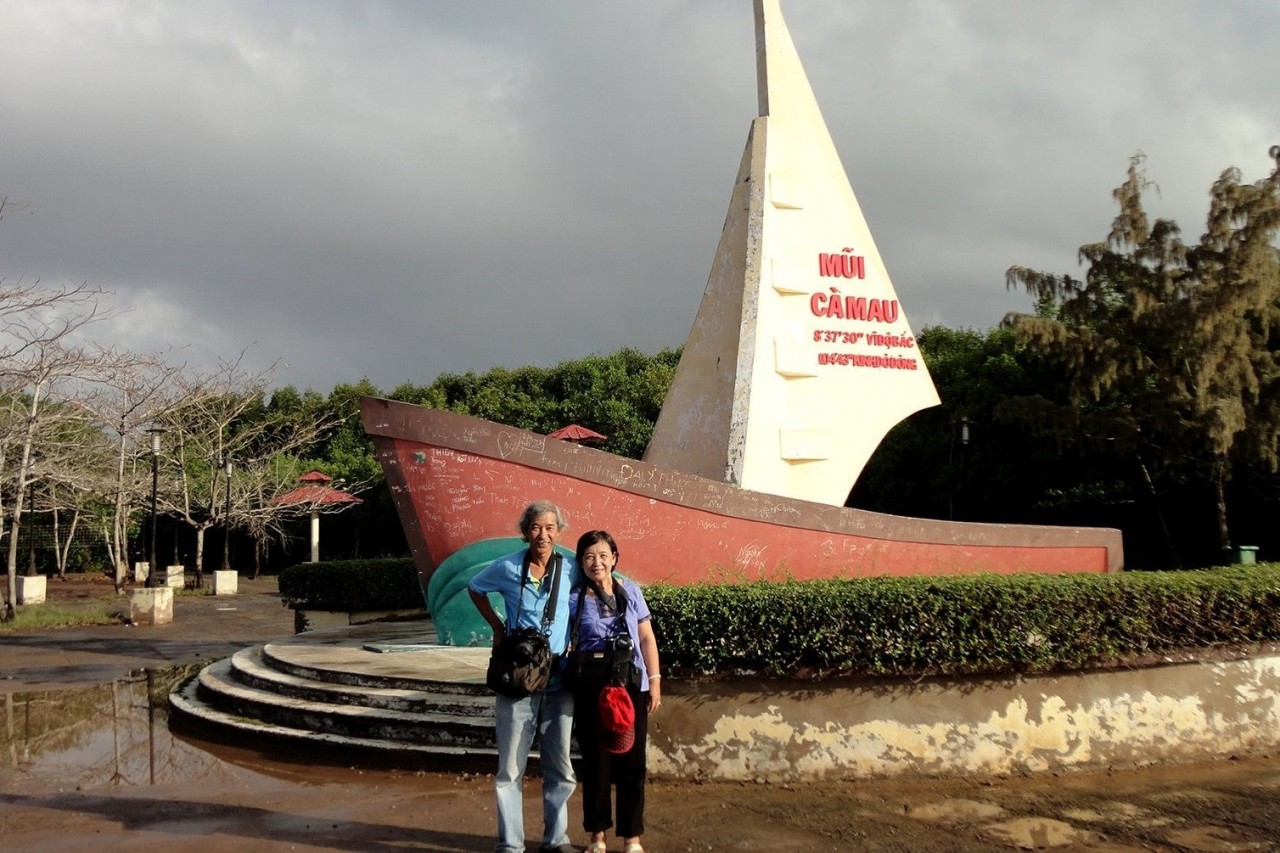 Photo: Vietnamnet
Tragedy struck their family between 2005 – 2007 when Mrs. Cuc was continuously diagnosed with thyroid and ovarian cancers. The news made her husband break down in tears, as his beloved wife, who had been through many ups and downs with him, had to go through so much pain. However, she still kept her spirit strong and remained a courageous and optimistic woman.
Along with following treatment and medicines at the hospital, she also spends time practicing tai chi, has a healthy diet to boost her immune system and travels with her husband whenever she feels strong enough to move around.
"At that time, my wife worked as a coach and chairwoman of an internal nourishing practice club in Long Xuyen, which often brings members to participate in friendly meetings and competitions in other provinces and cities. Even though I am not a member of the club, I still accompanied her on every trip as I wanted to take care of her," Minh recalled.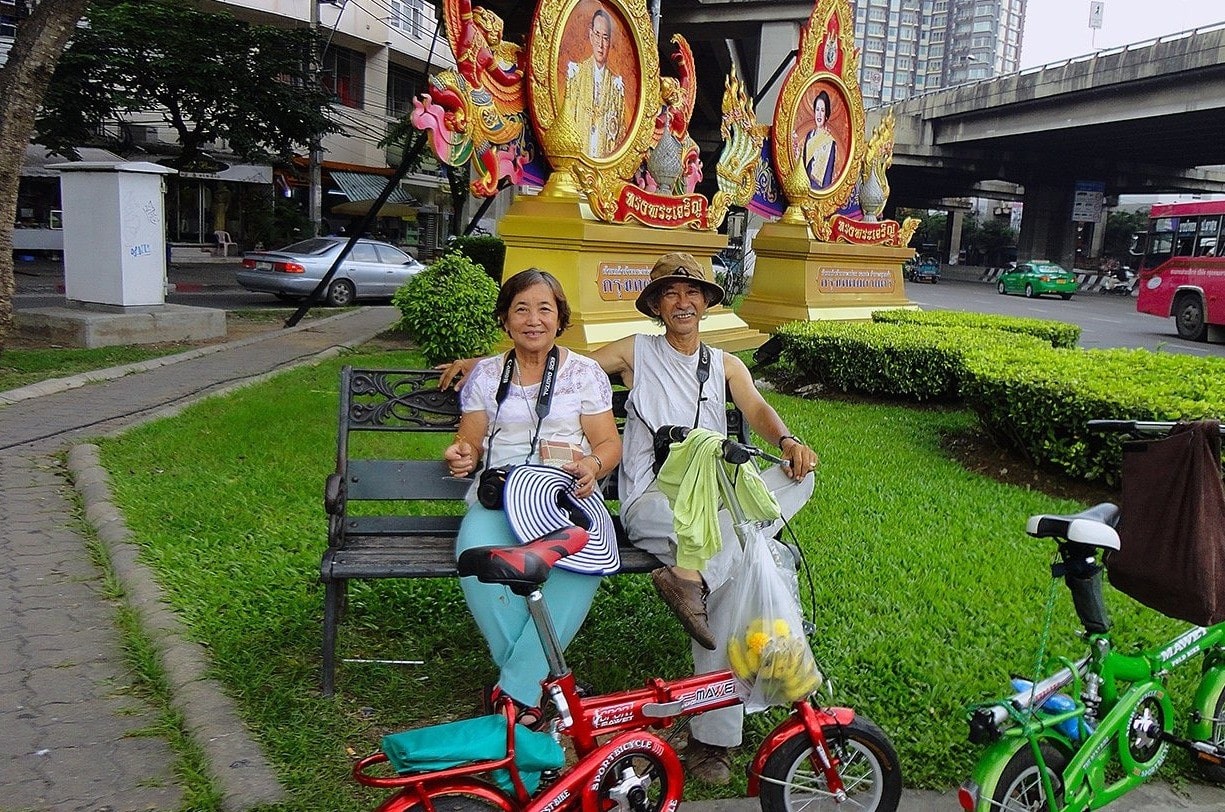 Photo: Vietnamnet
In 2011, the doctors were able to control the cancer growth in Cuc's body, and her health started to positively improve. She and her husband had the opportunity to travel more, and they trekked to many places with their friends. One trip could last from 3 to 4 days.
Minh said his children tried to stop their parents from traveling too much, as they were worried about their health and old age, but the old couple was determined to conquer all the difficulties. "With my wife beside me, I can go anywhere," he said.
Wonderful 11 years of traveling together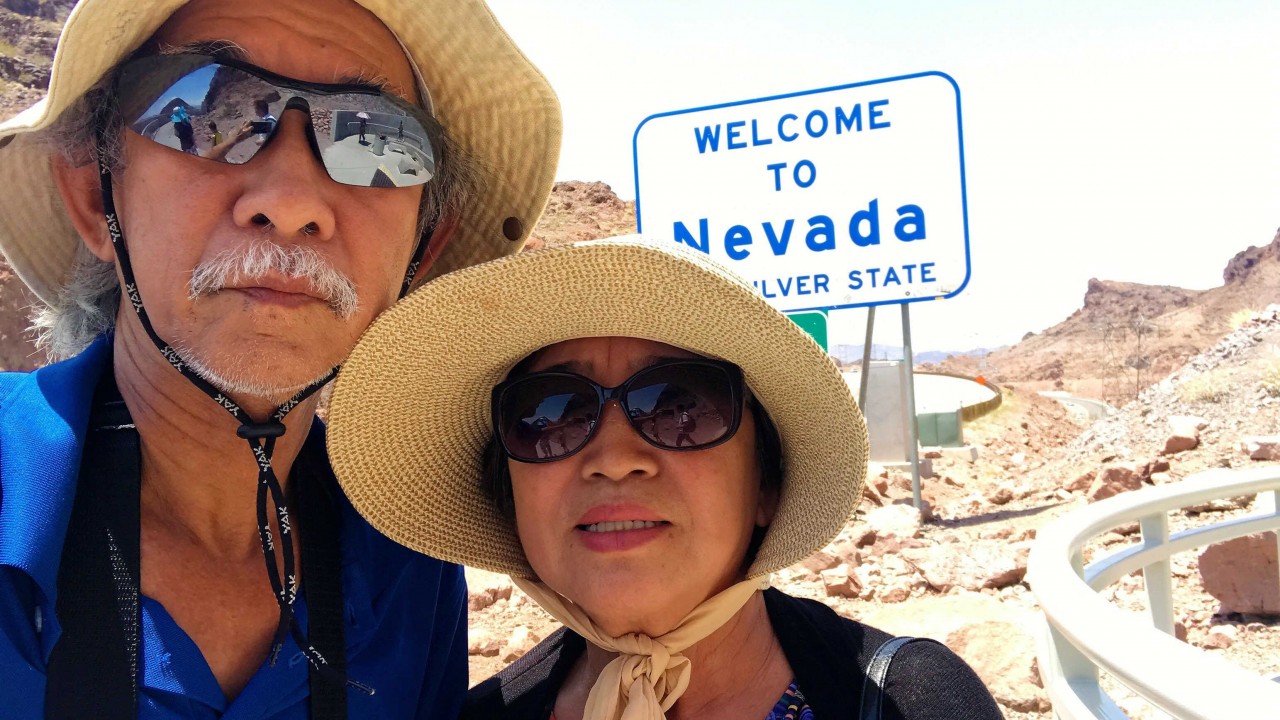 Photo: Vietnamnet
The couple always prepares everything for the trip, from raincoats, umbrellas, flashlights, mini rice cookers, different kinds of medicines, etc. Minh always brings a kettle to provide hot water for his wife to cook and bathe. "When I drive, my wife will use the maps to find the way to our destination, or some hotels to stay overnight. We will stop to take a rest around 4 or 5 pm, then call our children to tell them where we are and what we are doing," he said.
In 2012, the couple invited some of their friends, who are photography enthusiasts to join in their journey across three countries: Vietnam – Laos – Campuchia, and celebrate New Year in Laos. Before that, they had already done a 700-km long trip from Long Xuyen to Ca Mau. The trip went successful, which motivated them to keep moving and challenging themselves.
Two weeks before the trip across Southeast Asia, all the friends decided to give up. Even though there were only the couple left to pursue the journey on their own, Cuc and Minh kept going. They loaded up their car, and followed the An Giang - Ho Chi Minh City - Da Lat - Ninh Hoa - Tuy Hoa - Binh Dinh - Central Highlands - Bo Y border gate bordering Laos route.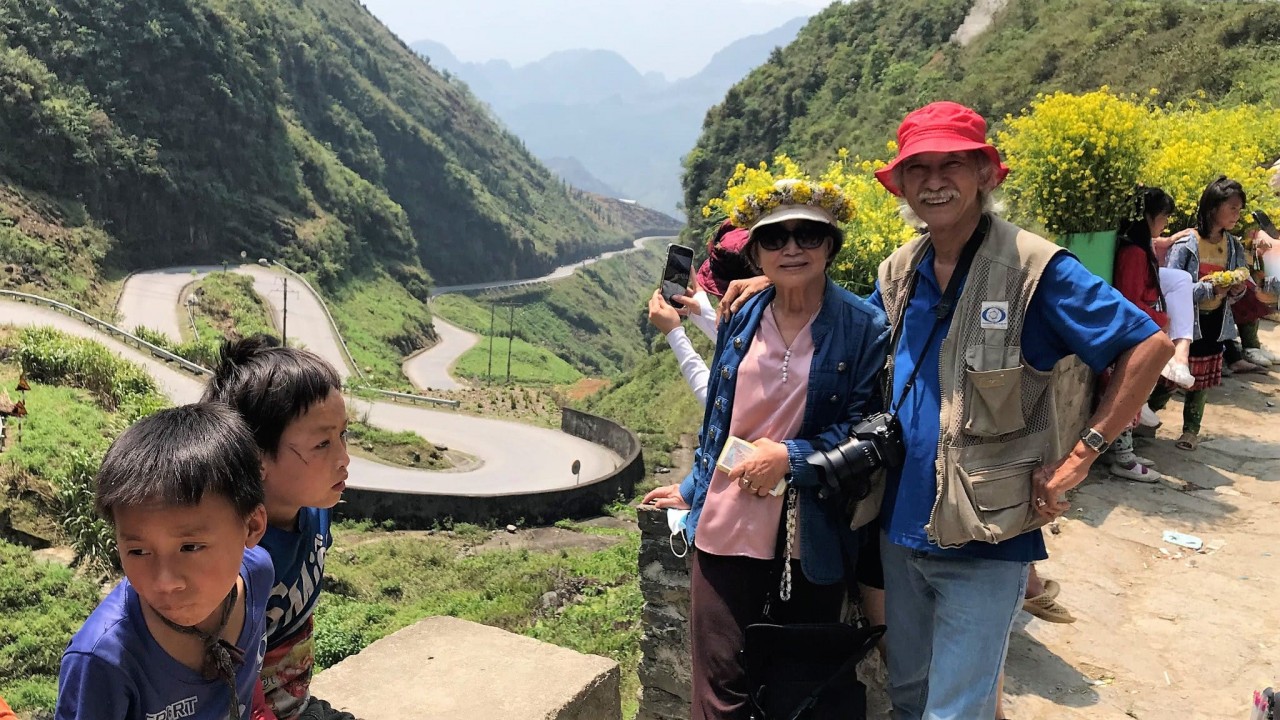 Photo: Vietnamnet
The two elderly trekkers visited a lot of provinces in Vietnam then traveled to Laos to celebrate New Year, and to different places in Campuchia.
One day, the couple rode on a motorbike 120km through the old forest, which belongs to Dong Ampham National Biodiversity Conservation Area (Laos). There was no sign of any house alongside the road, and the two of them felt the freedom to enjoy the majestic natural sights of mountains, rivers, and green forests. "This pathway is very quiet and peaceful. My wife loved it so much, and she complimented and praised the natural beauty while sitting on the back of my motorbike," Minh said.
The trip lasts a total of 25 days. "One of the best joys, when you travel by motorbike, is that it will not cost you too much, and you can easily and comfortably visit any destination that you desire. Many people thought we are rich since we always travel a lot, but it is not true. We have to manage our finance each time we go for a trip, and that's why we chose motorbikes," he said.
In 2013, the old married couple continued a long 30-day trip through Campuchia, Thailand, and Myanmar. At first, Minh intended to keep traveling by motorcycle as before, but this time, his wife wanted to do something more challenging by choosing the bike. The couple will travel through cities and countries, and when they stop to visit, they will use a bicycle to move around and carry their luggage.
Minh agreed to make Cuc's wish come true, and went to buy two folding bicycles, then sewed more bags to fit the bike, and are convenient enough to carry through the gate border.
During the one-month trip, the moment that Minh remembered the most is an afternoon when he left Bangkok, Thailand to go through Yangon, Myanmar by road. Cuc walked in front with the blue folding bicycle, while her husband followed behind, carrying their luggage on his red one. "We have been together for years. No matter where we went, she always sat behind me on my bike or motorbike. That time, seeing her walking in front of me made me feel very emotional," Minh recalled.
In 2017, the old couple set foot in the US to visit their relatives, then traveled by train from East to West. In 2019, they continued to discover Australia, from Sydney to Canberra then Melbourne by bus and train.
"We do not mind how many cities or countries we have gone to, as long as we are together on every mile, and have the best memories of the trips," Minh said.
"Recently, we began to travel by car instead of a motorbike to be safer for my wife's health and well-being. The more we go, the better we feel both emotionally and physically. Perhaps, the joy of meeting many people and witnessing the wonderful natural scenery is the most useful "spiritual medicine" for us," the couple said happily.