Romancing the App: How Online Dating Brought Together a Belgian-Viet Couple
Thanh Thuy and Mathieu first knew each other through a dating app. After several anxious months apart, the young Belgian man courageously flew back to Vietnam to marry the love of his life.
With love surpassing borders, Thuy and Mathieu's story inspired many on social media. Their lovely moments and photos have been widely shared and admired by people. Overcoming the odds, the two now enjoy a life they have only dreamt of for so long.
A reluctant interpreter and the couple's first meet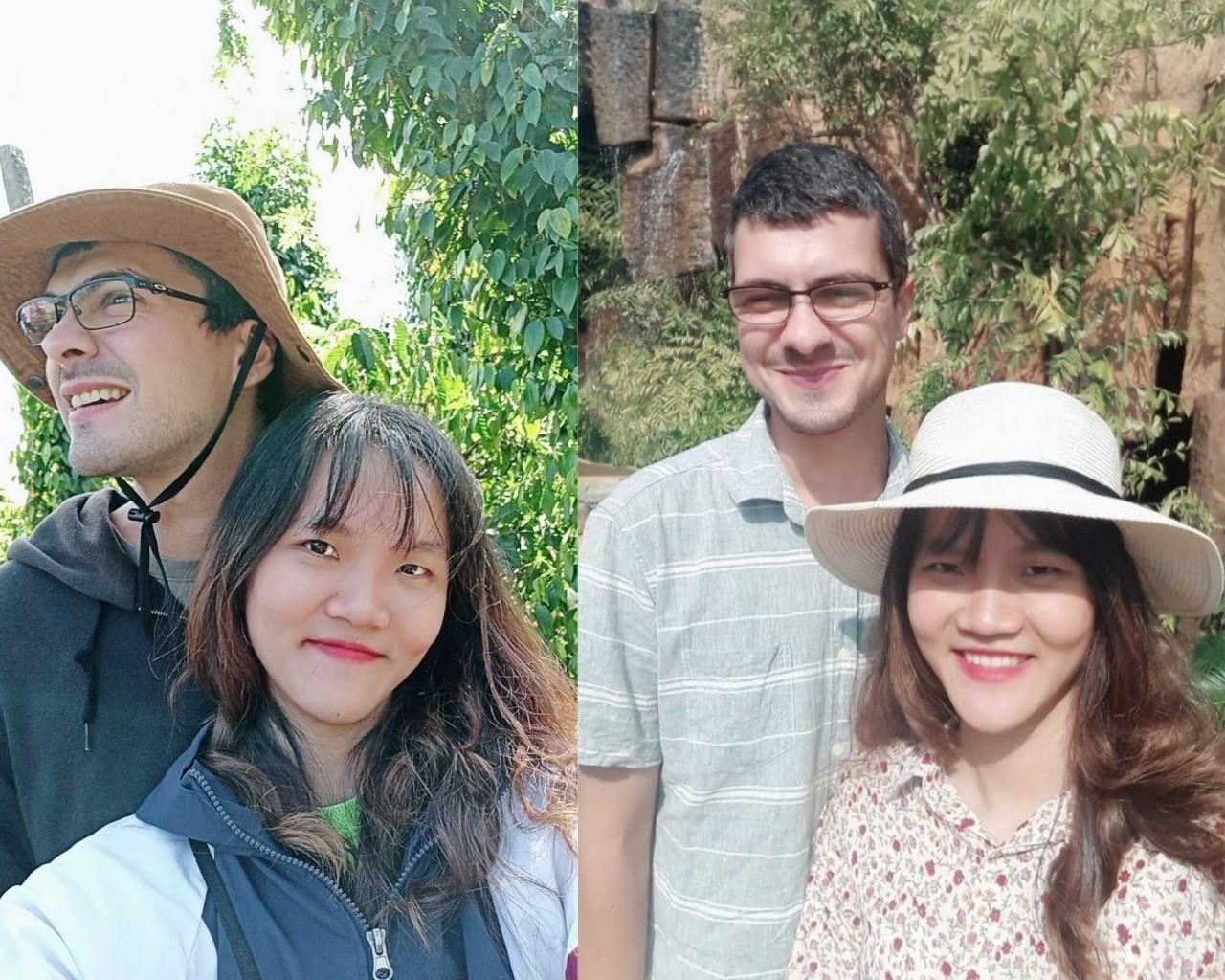 Photo: Courtesy of the family
Nguyen Thi Thanh Thuy (28 years old) is an English teacher in Cu M'Gar province, Daklak. Thuy's twin sister, Thanh Huong, was the one who introduced her to an international dating app. Coincidentally, Mathieu Verbruggen (31 years old), a Belgian also tried this site.
Huong and Mathieu met each other on the app and began to chat through texts. Since Huong did not speak English, she often asked Thuy to translate the conversation for her. The language barrier grew larger, and it eventually drove the two apart as Huong stopped talking to the other man. Meanwhile, Thuy started to have a feeling for Mathieu after several times being a reluctant interpreter.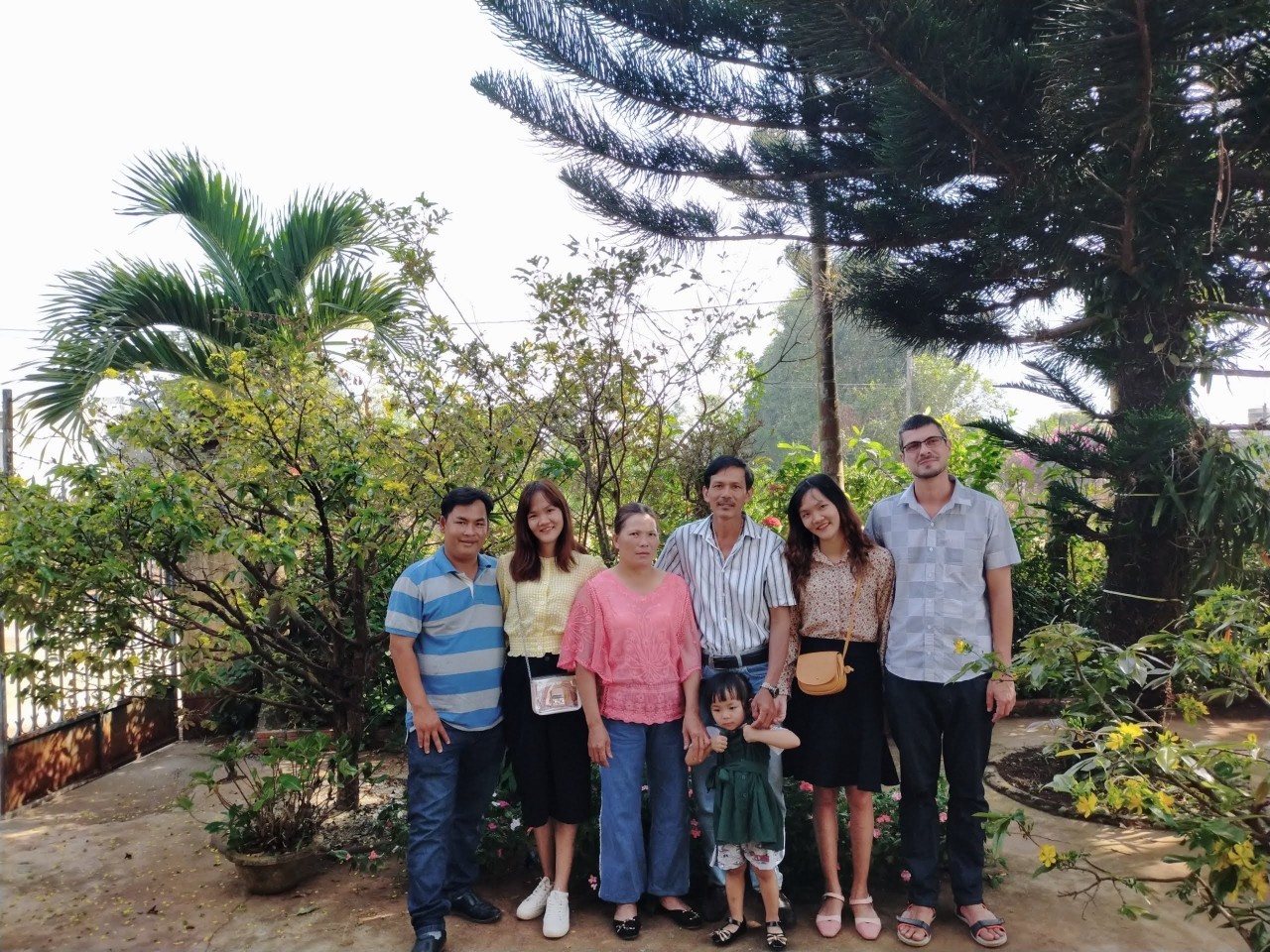 Photo: Courtesy of the family
"I was touched by the enthusiasm and honesty of this man, and could not bring myself to end the conversation. I kept messaging him using my sister's account, but she did not join in with us anymore. After a week of talking, I decided to let him know that the person he has been chatting with is not the same one shown in the avatar picture," Thuy said.
After a half year of talking to each other, the two began to understand each other more, and the mutual feelings grew deep. Thuy never thought she would fall in love with a foreigner because of geographical distance, cultural differences, and lifestyle. She decided to stop talking to him for fear of their relationship not working out.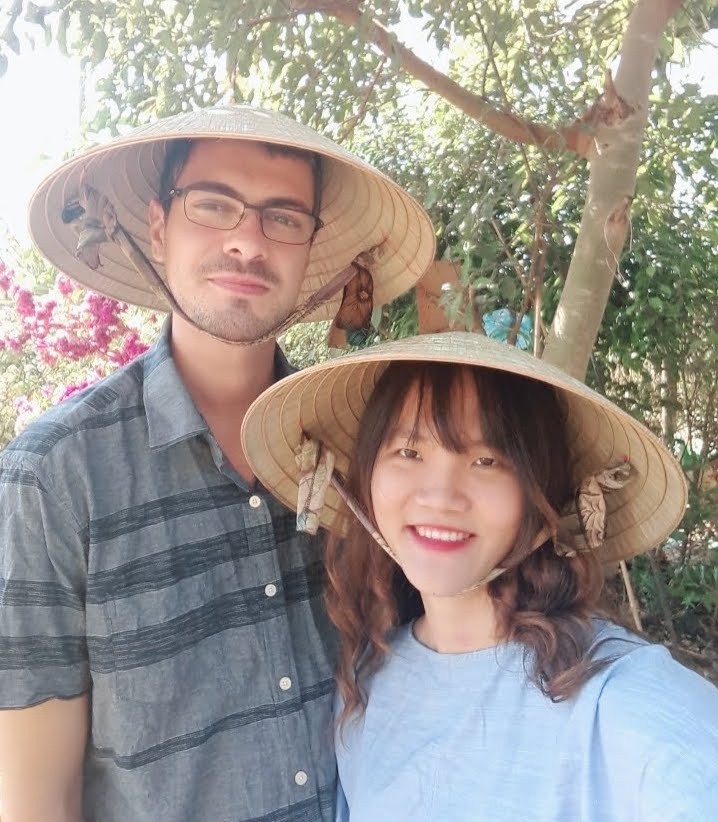 Photo: Courtesy of the family
"For a while, he started to get worried when I did not reply to his messages. After that, he contacted my sister to ask her about my whereabouts. His text messages were: 'Can you tell me how Thuy is? Is she okay? What happened to her?'. She showed me his texts, and I was touched by how much he cared. I could not resist the feelings anymore and texted him back. We never stopped talking again ever since," said Thuy, smiling at the happy memories.
Their relationship has lasted for 4 years and has been an important part of each other's life. The language barrier and culture were greatly blurred, but geographical distance is what made them struggle.
Resolve the family's tension and misunderstand
In nearly 4 years of being in love, the two only have 3 months together. In December 2019, Mathieu came to Vietnam to visit Thuy and her family. During this time, they got a chance to spend time with each other, and their love grew stronger with each moment, then decided that they would want to be together for life.
At first, Thuy's family was worried that their daughter was fooled, and the Belgian man already had a family. But with his sincerity and love for her, he had convinced her parents to change their minds and approved of their relationship.
Thanh Huong shared her thoughts, "I did not think Thuy and that man would be together until today, as I assumed they just normally chatted like friends. But when we finally met, he left a good impression on our family. Grandparents were very difficult but also like this future grandson."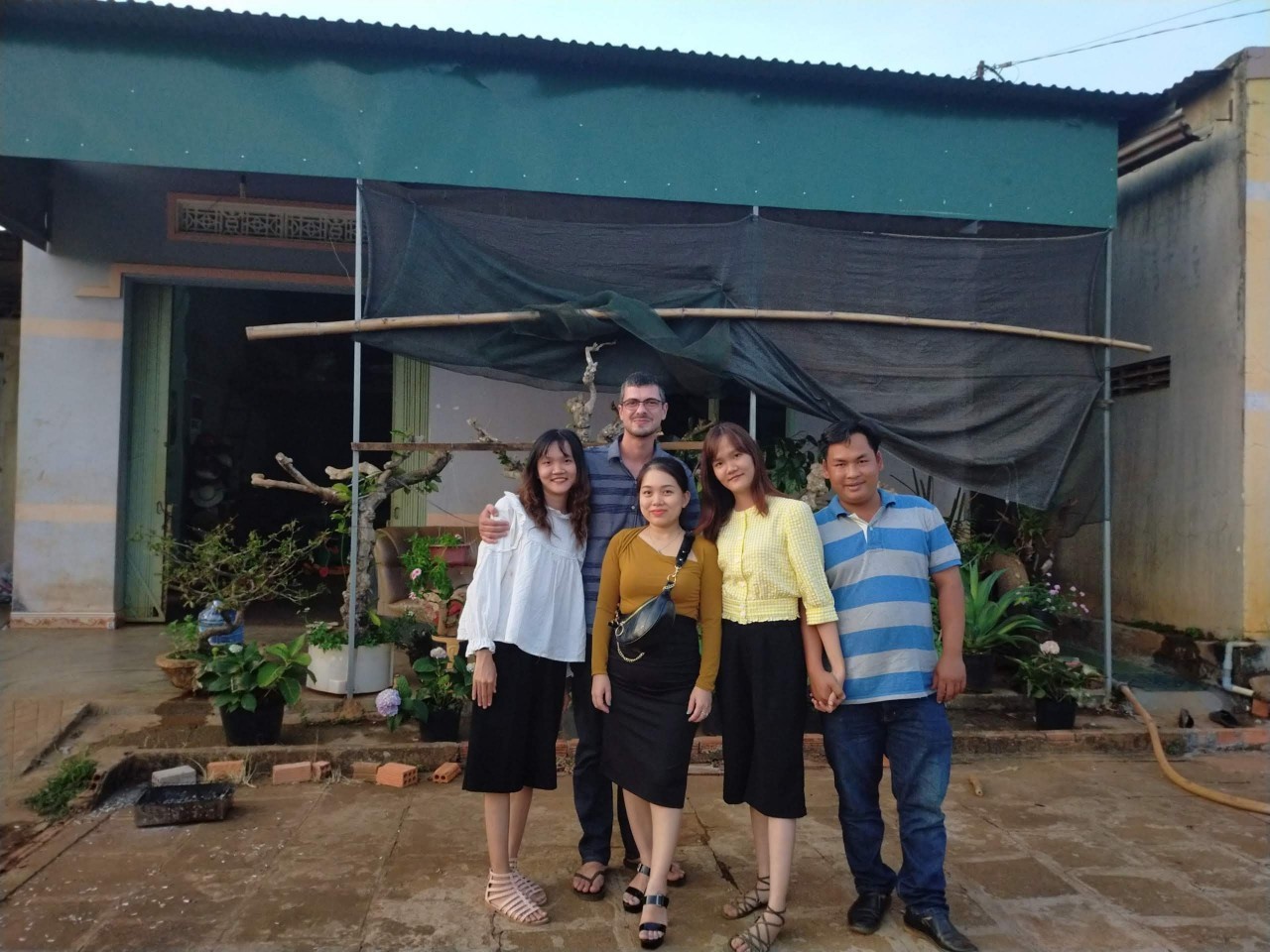 Photo: Courtesy of the family
After 3 months of living in Vietnam, Mathieu came back to Belgium to manage his job and complete the marriage procedures. He also wanted to introduce his girlfriend to his family. But everything had to delay when the Covid-19 pandemic broke out.
"We have been in a distance relationship for more than 2 years. When we started this, I was very worried. The pandemic lasted too long and was dangerous, and we could not be together to take care of each other. I still feel the delightful feeling when we both got our vaccine jabs. That means we will be able to see each other again soon," Thuy said.
Like other couples, the two also went through conflict and misunderstanding but also felt helpless since they were too far away from each other. Thanks to patience and love for each other, Thuy and Mathieu were able to express their thoughts and feelings in their hearts, which untied their conflict and strengthen the bond between them.
"I know I can always trust her. She helped me to become a better person. After meeting Thuy, she had convinced me to quit smoking, and I did. It was a dangerous habit, and she did not want my health to be affected," Mathieu said.