Loving Vietnamese Classes in South Korea
According to a source from Baoquocte.vn, the Association of Vietnamese living and working in Korea has succeeded in organizing Vietnamese classes in Daejeon city and Gwangju-Chonnam city.
Loving Vietnamese Class is an annual program of the Vietnamese Association in Korea. This meaningful program is designed to be community-oriented, contributing to the preservation and promotion of Vietnamese for young generations of multicultural families living in this country.
These classes are flexibly organized in the form of online during the epidemic season so that the majority of enrolled students can attend.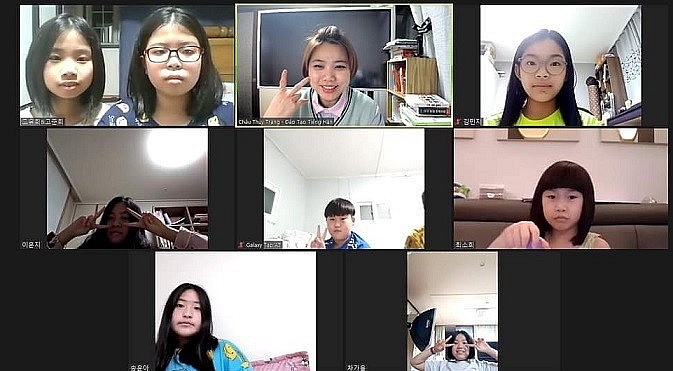 An online Vietnamese class in progress - (Source: Vietnamese Association in Korea)
The program aims to help children of Vietnamese-Korean multicultural families learn their mother tongue and contribute to the preservation of the traditional cultural beauty of Vietnam.
The syllabus of this course is a set of Vietnamese language books compiled by the Korean Ministry of Gender Equality for the education of children from Korean-Vietnamese multicultural families.
By the end of June 2022, in the two cities of Daejeon and Gwangju-Chonnam, the first semester some elementary classes on Vietnamese have been successfully concluded.
According to information from the Association, intermediate classes in Vietnamese are expected to start in mid-July and early August 2022.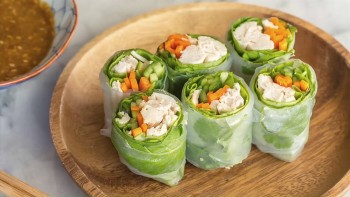 Travel
Rolls are a easy-to-make dish that is loved by many Vietnamese diners as well as Korean stars.