Bac Giang province's lychee sold online amidst Covid-19
Lychees grown in pandemic-hit Bac Giang province have been sold on the e-commerce platform Voso.vn.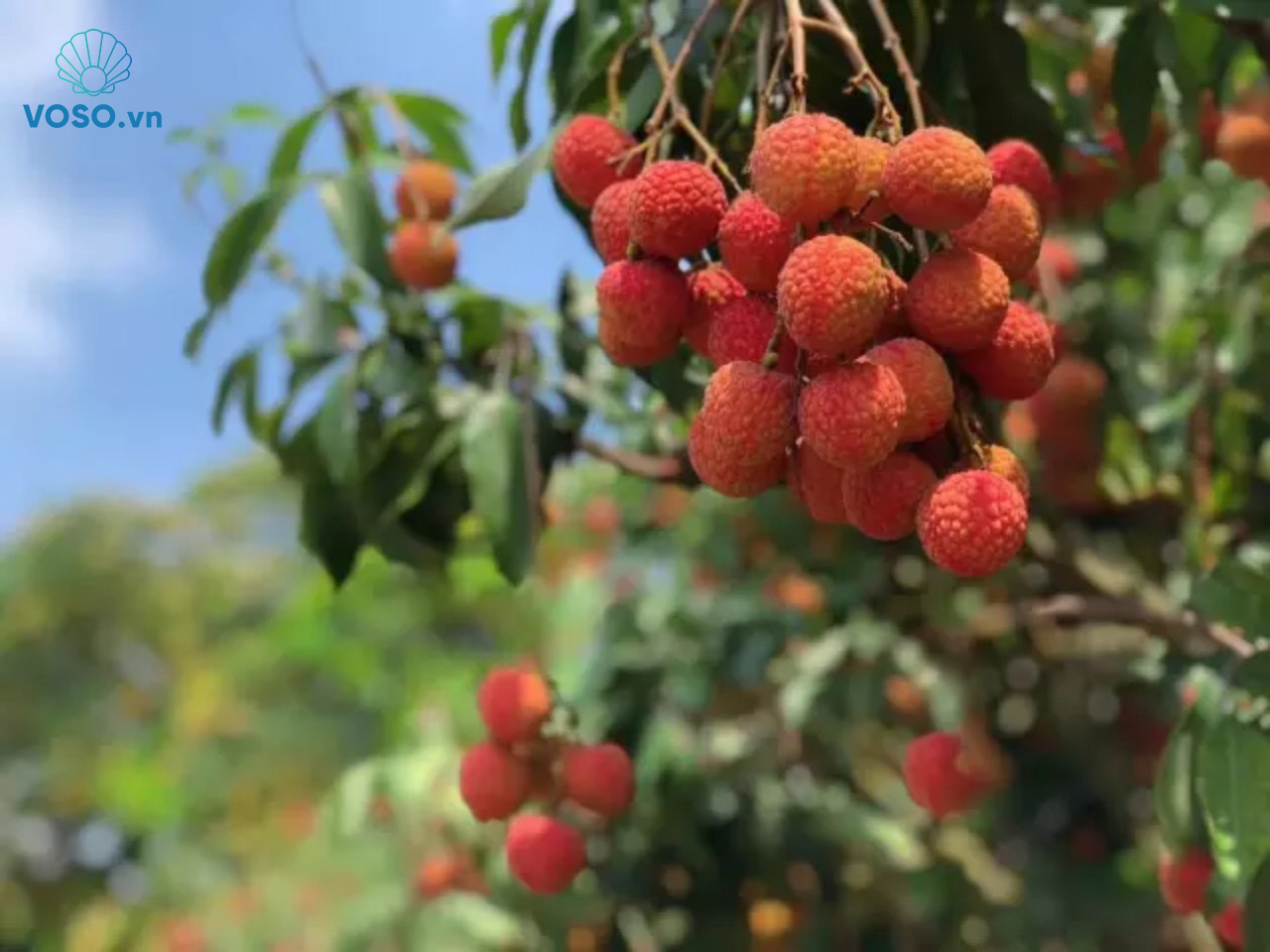 Lychees put on sale on e-commerce platform Voso.vn. Viettel Post expects to sell 100 tonnes of lychees each day and deliver the fruit to customers within 6-48 hours after harvest.
Lychees grown in the northern province of Bac Giang that is being hit hard by Covid-19 have been sold on e-commerce platform Voso.vn by Viettel Post.
Over the past years, up to 70% of Bac Giang's lychees had been shipped abroad, particularly to the neighbouring country of China. However, due to the Covid-19 spread, Chinese merchants could not visit Vietnam to buy lychees in Bac Giang that is taking the lead in infection tally with more than 2,000 cases.
Through Voso, Viettel Post expects to sell 100 tonnes of lychees each day and deliver the fruit to customers within 6-48 hours after harvest. To that end, the corporation has guided local farmers to open their own online booths and put the fruit on sale on the e-commerce platform.
The corporation has also utilised its widespread network and 18,000-strong staff to set up lychee booths at its transaction sites across the country.
A farmer harvests lychees in Luc Ngan district, Bac Giang province. The locality expects to harvest 180,000 tons of lychees this year. Photo: VnExpress
According to Tran Trung Hung, Viettel Post General Director, one day after the fruit had been put on the platform, more than one tonnes of lychees were pre-ordered, with a price of VND36,000 (US$1.56) per kg.
The provincial People's Committee estimated 180,000 tonnes of lychees would be harvested this year, up 15,000 tonnes from the previous year. The main lychee harvest season would last from June 10 to July 20.
The province has also boosted lychee sales on websites like www.dacsanlucngan.vn and www.vaithieubacgiang.vn.
Experts say that with foreign traders unable to enter Vietnam and directly buy lychees because of pandemic-related restrictions, online trading has emerged as a viable alternative.
Lychees from another cultivation hub, Thanh Ha district in the northern province of Hai Duong are also being sold online since May 24.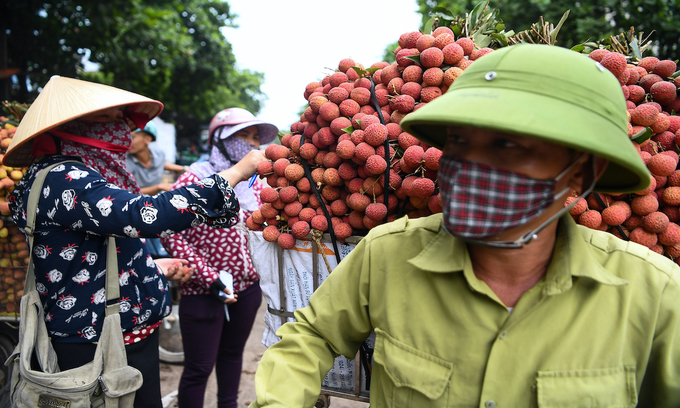 A woman samples harvested lychees loaded on to the back of a motorbike in Luc Ngan district, northern Bac Giang rovince. Photo: VnExpress
Vu Ba Phu, head of Vietnam Trade Promotion Agency, said they would work with e-commerce platforms to ensure that the logistics and warehousing system meets the demands of farmers.
Twenty tons of lychees from the first batch of the 2021 season harvested Bac Giang have also been shipped to Japan.
This is the second year that the fruit has been exported to far east economic giant from Bac Giang, the premier lychee growing province in the country.
The lychees were grown in the province's Tan Yen district and shipped by the Global Export and Import Foodstuff JSC and Chanh Thu Export and Import Fruit Company./.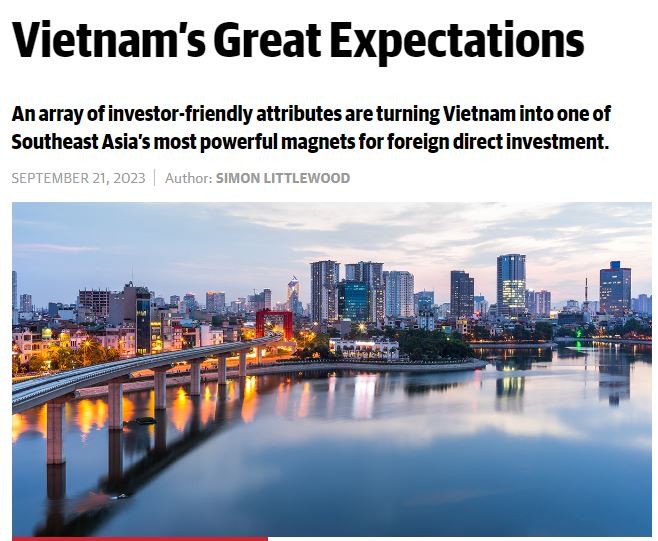 Economy
"An array of investor-friendly attributes are turning Vietnam into one of Southeast Asia's most powerful magnets for foreign direct investment," said Global Finance Magazine in a recent article.
September 23, 2023 | 16:38
Economy
Vietnam has a fast-increasing semiconductor ecosystem and possibilities to improve its position in the global supply chain. In the joint announcement of the US-Vietnam Comprehensive Strategic Partnership, the two countries acknowledged Vietnam's significant potential to become a key nation in the semiconductor industry, adding they "are supportive of the rapid growth of the semiconductor ecosystem in Vietnam."
September 22, 2023 | 09:22
Economy
The Vietnam-Saudi Arabia Business Forum was launched on September 11 at Vietnam's Ministry of Foreign Affairs Office.
September 12, 2023 | 06:05