Majestic and beautiful Vietnam through female photographer's lenses
Vietnamese photographer Phan Thi Khanh, whose alias is "Khanh Phan", has perfectly captured the beauty of the land and people of Vietnam with her incredible photography skills and has won many acclaimed domestic and international prizes.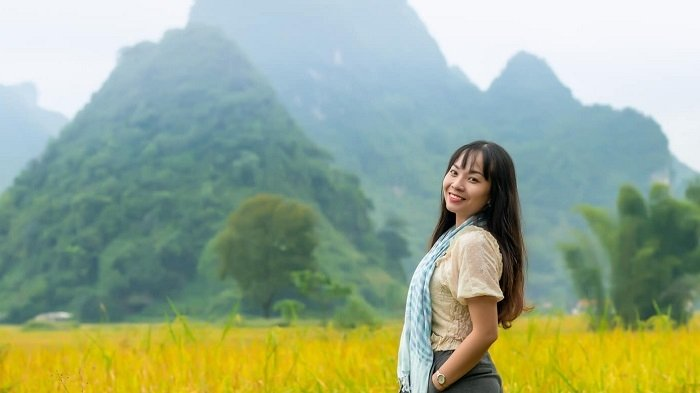 Photographer Phan Thi Khanh has travelled across the country to capture beautiful scenes and distinct cultures of ethnic groups (Photo: nguoiduatin.vn)
Khanh, 36, encountered photography at the end of 2017 as a way to bring beautiful moments to life through her lenses.
She might never have thought that she would bag up to 30 prizes and her name would become popular at famous photography forums just after three years of practicing photography. Khanh was admitted to the Vietnam Association of Photographic Artists in December 2019.
Inspired by topics such as natural landscapes and daily life, Khanh has travelled across the country to capture beautiful scenes and distinct cultures of ethnic groups. During her trips, she often heads to traditional craft villages to seek out interesting people and cultural histories, which are valuable material for her photos.
"I feel lucky to be born in Vietnam, a charming country with time-honoured history, rich culture, and friendly people," Khanh said.
Khanh's artworks have won much praise from juries at prestigious international photography contests and festivals.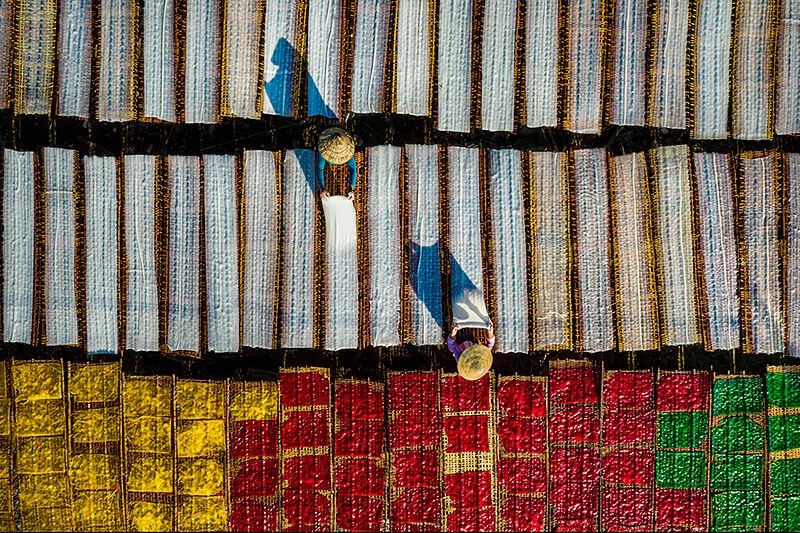 Photo: Phan Thi Khanh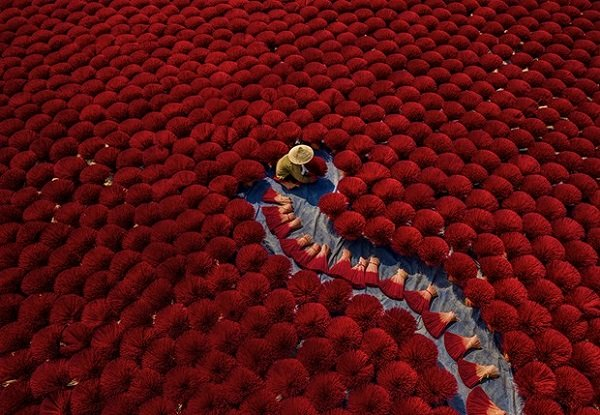 'Drying incense sticks in Quang Phu Cau village' (Photo: Phan Thi Khanh)
Most recently, in February 2021, she clinched gold in the People/Culture category with her photo "Children Dancing with Gongs". at the 2020 Tokyo International Foto Awards (TIFA). Taken in December 2018, the photo features children dancing with gongs at a festival of the Jrai ethnic minority people in the Central Highlands province of Gia Lai.
Khanh also bagged silver in the Advertising/Travel/Tourism category with a photo entitled "Drying Fish", taken in July 2020 at Long Hai fish market in the southern province of Ba Ria-Vung Tau.
Domestically, Khanh was awarded a gold medal and consolation prize for her two photo collections entitled 'Landmark 81-Aspiration to Rise' and 'Preserving the Craft of Silver Carving in Dong Xam village in Thai Binh province', respectively, at the Youth Photography Festival 2019.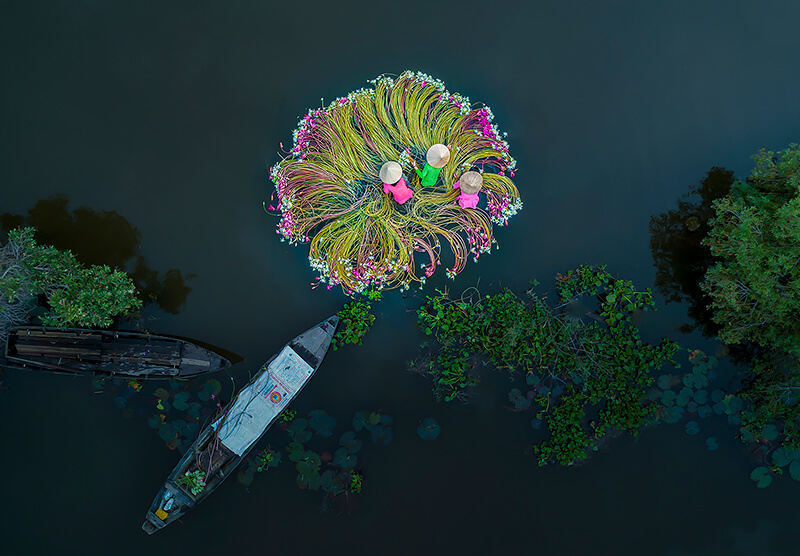 Photo: Phan Thi Khanh
She was also first prize winner at the Vietnamnow photo contest, hosted by the Vietnam National Administration of Tourism in 2020 to promote the country's tourism, for her photo 'Discovering En Cave'.
In addition, her photos have been exhibited at many cultural, arts and diplomatic events as well in art galleries in the US, UK, France and Belgium.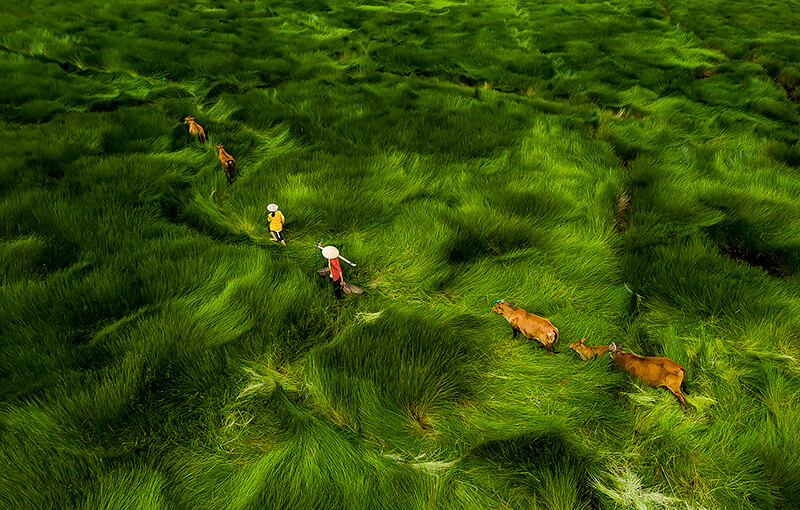 Photo: Phan Thi Khanh
About Khanh Phan
Photography is Khanh Phan's passion. After a broken marriage in 2017, she was heartbroken and desperated and losing faith in life. Then she thought, "I couldn't be like this forever, I need to get over it" and then bought a camera.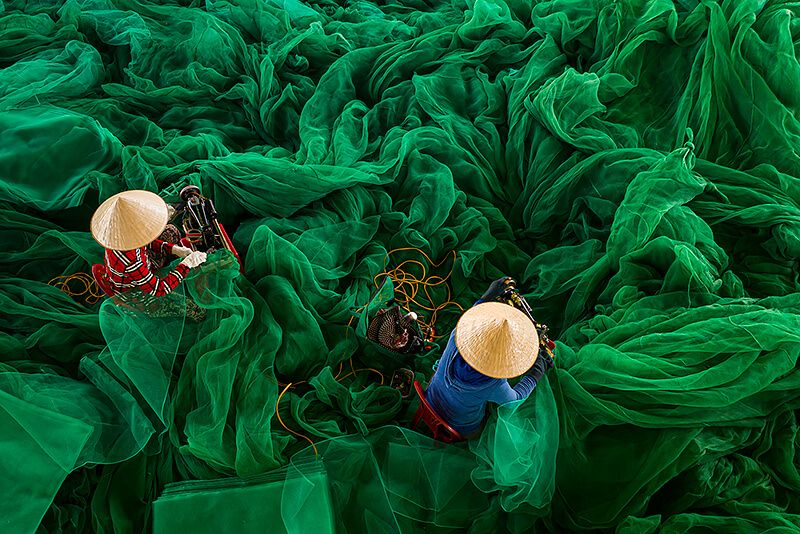 Photo: Phan Thi Khanh
First, she went to take photos of flowers in a park near her house, then she realized that Vietnam has so many hidden fabulous natural and cultural scenes that only few places in the world have. She then took those pictures, posted them on social media, and became popular with her friends. Photography has changed her life, got her through difficult times and is now her only personal joy today.
She has never taken a class in photography and photoshop, only researched and practiced on photoshop and learned the experience for herself. She have been taking pictures for 2 years.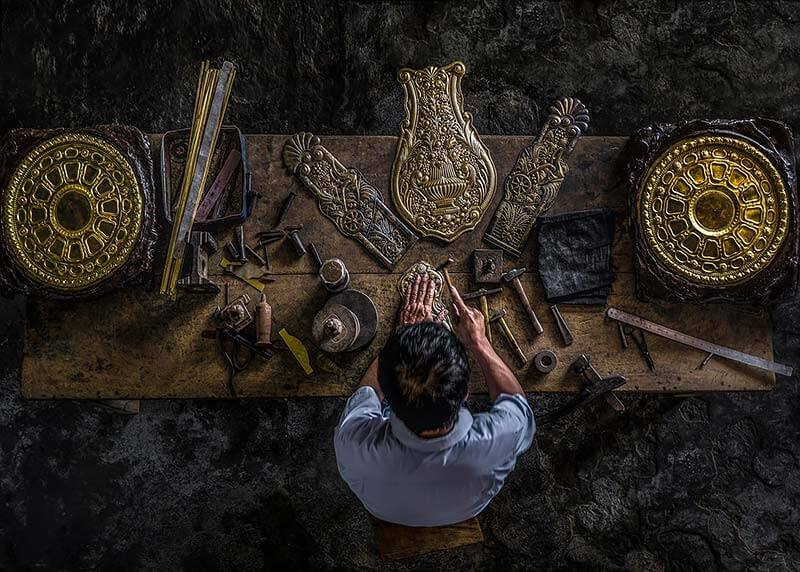 Photo: Phan Thi Khanh
Finally, with her own efforts, she received some small awards in photography, her mother believed in her and supported her work.
"Vietnam is a country with many feudal dynasties. The Vietnamese family is mainly patriarchal. Today Vietnamese women know how to fight for gender equality, a few participate in politics and hold important positions in the state, but the gender discrimination is still quite clear.", Khanh wrote.
In addition to working for a living as a man does, they also hold the maternity role, take care of childeren and family, do the houseworks and rarely have the time to do the things they love.
In order to persue her passion for photography, she to sacrifice her happiness. Her income is about 15 million VND per month (about 600$ per month). With that income, it is enough to raise her son and still has a small part of it for photography enthusiasts including equipments and travel expenses. She often had to take pictures alone, and experienced many life-threatening things like staying in the cemetery alone at night when waiting for the sunrise at the churchs in Thanh Xa, Bao Loc, Lam Dong, wrestling with waves at Hang Rai, Phan Rang seashores, climbing mountains, or wading into swamps.
She has won a number of awards such as Sonyworld award 2019, Skypixel 2019, Drone award of Siena 2019…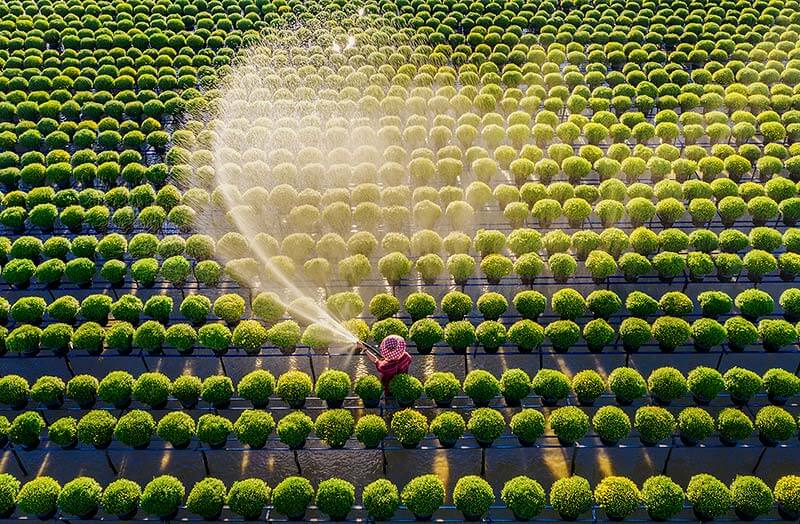 Photo: Phan Thi Khanh
Photo: Phan Thi Khanh