Almost 25,000 entries were submitted to the annual competition from photographers in 147 countries. For the first time, a Russian has claimed the top spot, with Vladimir Alekseev scooping the prestigious overall title Travel Photographer of the Year 2020. Alekseev captured the lightning sky in Russia's Tver region.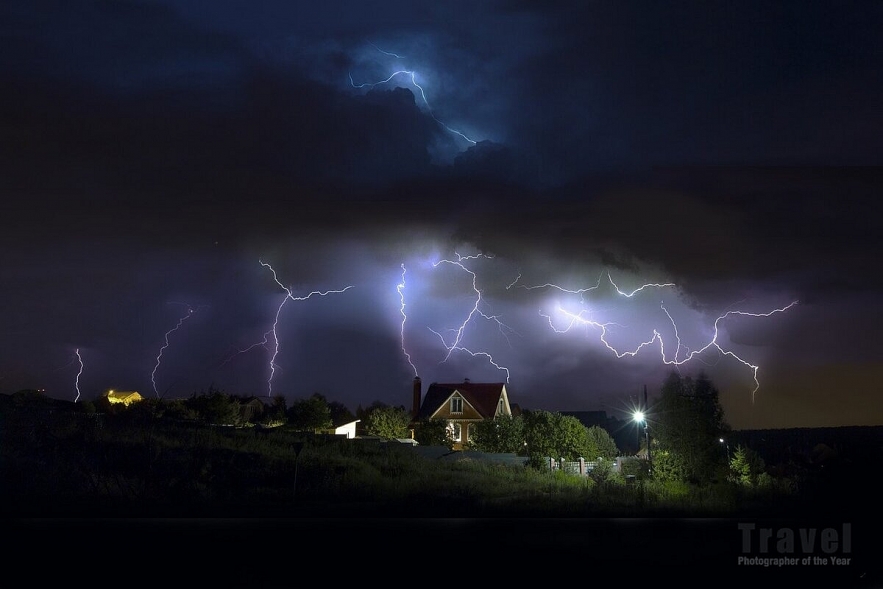 Photo: Travel Photographer of the Year
The competition drew attention from amateur, semi-professional and professional photographers from around the world. The photography competition of the year is divided into different categories and ages to evaluate.
The photo of people flipping fishing nets at sea taken from a high view looks like a "green heart" by Nguyen Phuoc Hoai. The image was honored in the category named People of the World.
Photo: Travel Photographer of the Year
In the category of Travel Folio, the female photographer from Thai Binh named Khanh Phan contributed 2 images receiving special praise. The former is about fish drying taken from above at Long Hai fish market, Vung Tau.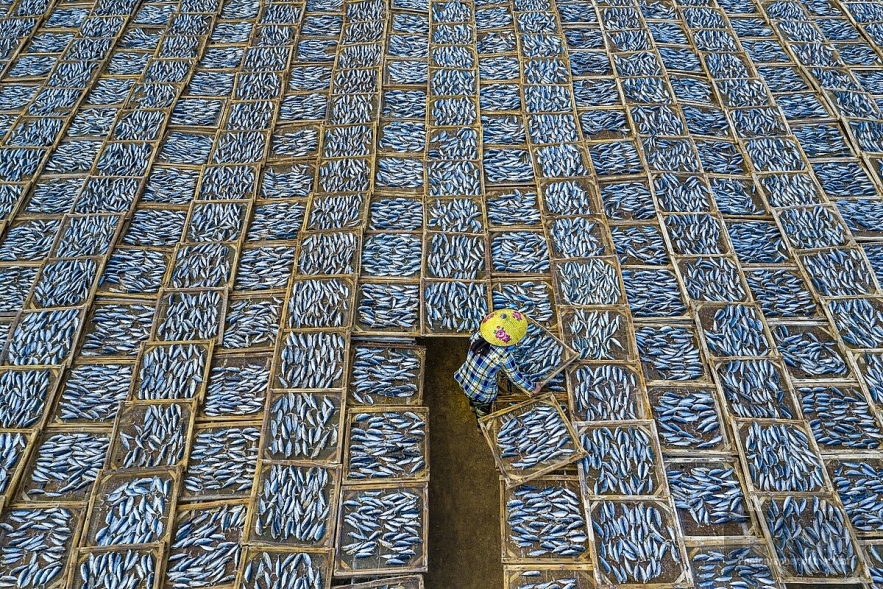 Photo: Travel Photographer of the Year
The latter honored by Khanh Phan is Vi Thanh market in early morning. This is a country market selling produce in the middle of Vi Thanh City, Hau Giang Province.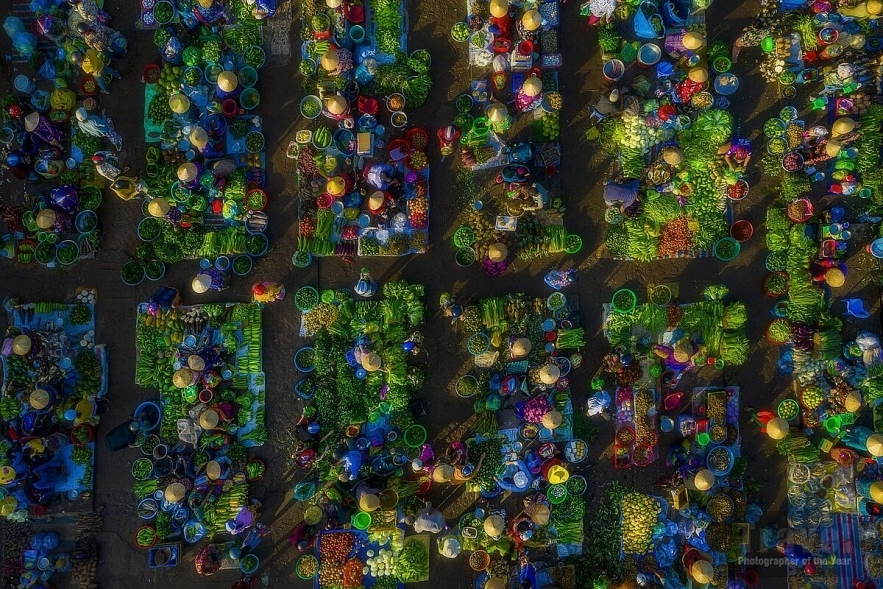 Photo: Travel Photographer of the Year
Nguyen Tan Tuan is also a Vietnamese photographer who has participated in many international awards. He has recently won the 3rd prize in the International Black and White Photo Contest 2020. The above picture was taken at Lan Ha Bay, Hai Phong and was honored in the category of Islands.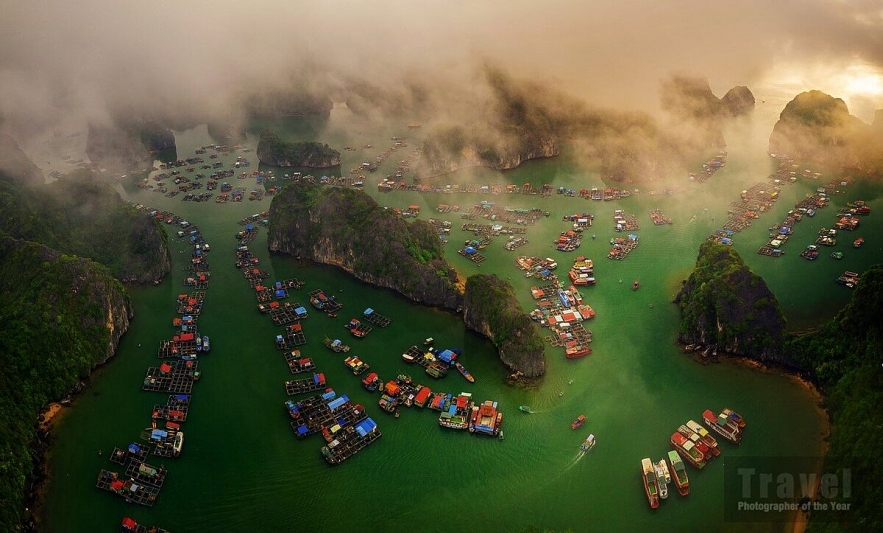 Photo: Travel Photographer of the Year
Paul Sansome is the British author who won the Best Single Photo in the category of Travel Folio with a photo capturing a man riding a motorcycle next to a ceramic road in Hanoi.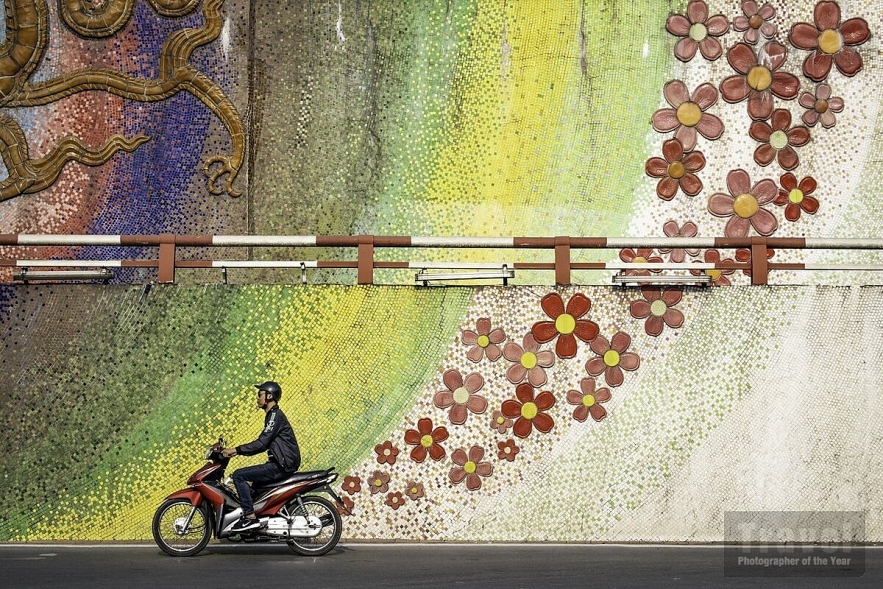 Photo: Travel Photographer of the Year
The winning photo in the category of Colors of Life belongs to Peter Walmsley of England. He captured the flow of people rushing through a colorful market in Asia.
The competition said in a press release that Covid-19 pandemic "inevitably had an impact". Some photographers submitted images taken closer to home than they might due to lockdown limits. Meanwhile, others captured the world around them in places they became unexpectedly stranded. In addition to the photo evaluation categories, the contest has a category for travel videos.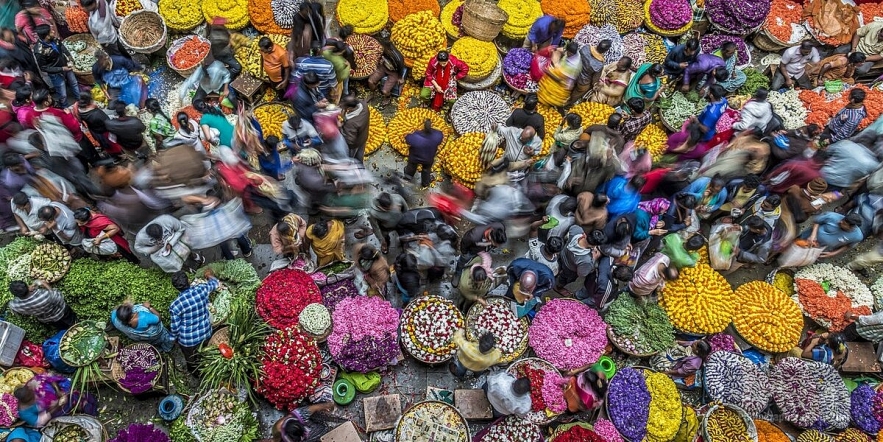 Photo: Travel Photographer of the Year
Chris Coe, founder of TPOTY, said in a statement: "Interestingly, when our worlds feel like they've shrunk, the list of nationalities winning TPOTY and its categories has grown, with our first overall winner from Russia and other winning entries from Syria, Egypt and the Philippines for the first time, taking the total number of nationalities who have featured amongst our winners over the years to 45."
Covid restrictions permitting, the gallery will go on display in London on May 12, CNN reported. All of the winning shots, however, can be viewed at the TPOTY's online winners' gallery.
Ruby Lee