Malaysia Gets a New Prime Minister
Malaysia's King Al-Sultan Abdullah has named Ismail Sabri Yaakob as the new prime minister, the palace said in a Friday statement.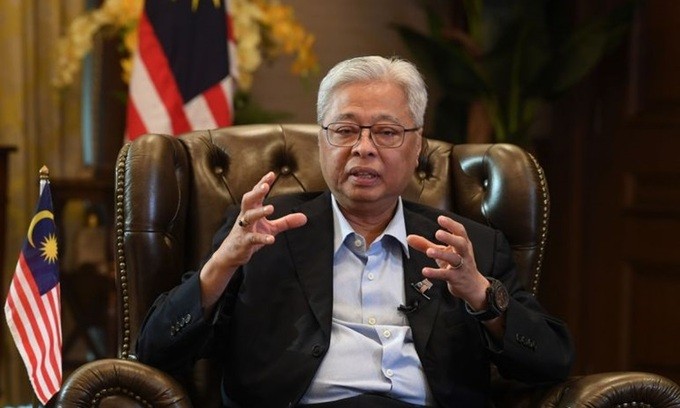 New PM Ismail Sabri Yakoob. Photo: Bernama
Ismail will be Malaysia's third prime minister in three years. He will be sworn in on today after receiving the support of 114 members of parliament, the palace said. That's more than the 111 required for a simple majority, CNBC reported.
The veteran politician takes over as the Southeast Asian nation grapples with a surge in COVID-19 infections and an economic slump, amid growing public anger over the handling of the health crisis.
Ismail's predecessor Muhyiddin Yassin resigned on Monday after a little over 17 months in power. Muhyiddin had lost majority support in parliament due to infighting within his ruling political coalition.
The appointment of Ismail, who was deputy prime minister under Muhyiddin, would essentially keep the ruling coalition intact.
But his ascent means that the country's longest-governing political party — the United Malaysia National Organisation or UMNO — has reclaimed Malaysia's premiership after a shocking loss in 2018.
UMNO was the dominant party in a coalition that ruled Malaysia for over 60 years, but it lost power in the 2018 general elections due to a financial scandal involving state fund 1MDB.
The party returned to power in 2020 after the sudden resignation of then-Prime Minister Mahathir Mohamad, which allowed Muhyiddin to form the current ruling coalition. Muhyiddin said in a Thursday statement that lawmakers in the coalition who are not from UMNO would support Ismail as the new prime minister, on condition that the new cabinet doesn't include anyone with court charges.
Several UMNO lawmakers, including party president Ahmad Zahid Hamidi and former Prime Minister Najib Razak, currently face corruption charges. Both Zahid and Najib have denied wrongdoing.
Ismail Sabri still faces confidence vote
As reported by Indian Express, the king has said the new prime minister will have to face a confidence vote in parliament to prove his majority soon after his appointment.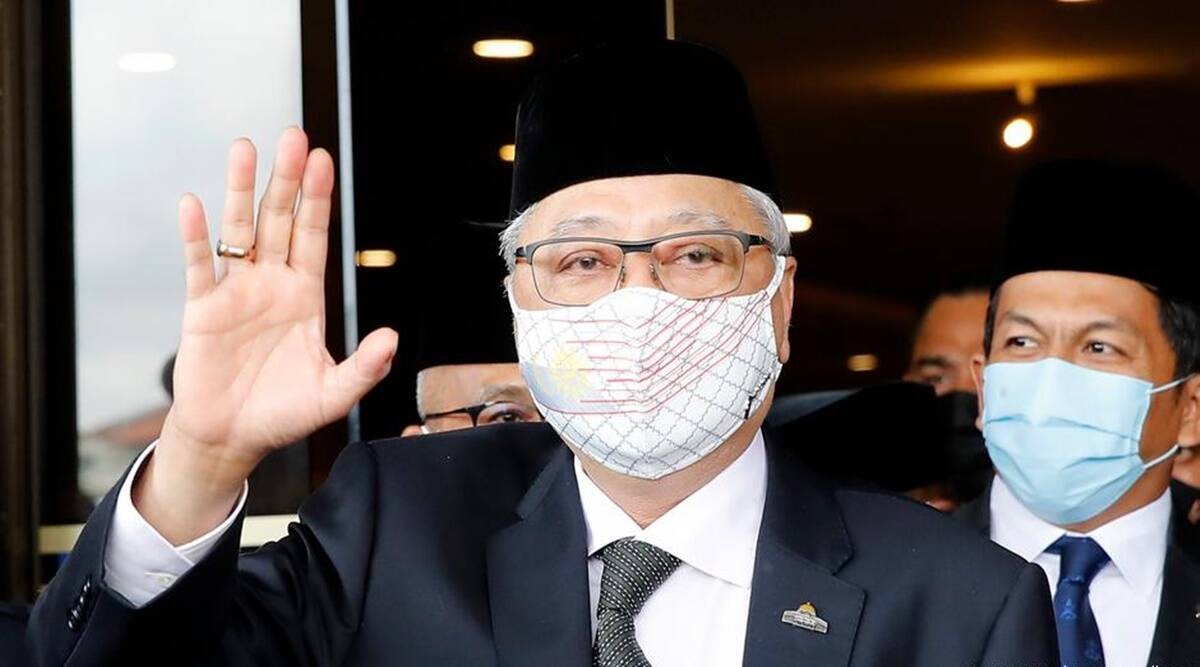 Ismail Sabri Yaakob on August 19, 2021. Ismail will become Malaysia's new PM. Photo: Getty Images
Angry Malaysians had launched an online petition to protest Ismail's candidacy, with more than 340,000 signatures collected so far.
Many believe Ismail's choice will restore the status quo, with its perceived failed response to a worsening pandemic.
Rights groups have also criticized the security agencies under Ismail Sabri's watch, as they jailed and deported thousands of undocumented migrants and refugees in efforts described as intended to halt the spread of the virus.
'Large Amount of Continuity'
A more pressing issue for the premier is to stack his cabinet with ministers who can tackle the pandemic and restart the economy. He also needs to keep UMNO and other parties in the alliance happy -- moves by previous coalition governments include giving their politicians key portfolios such as finance, foreign affairs and defense as well as the coveted deputy prime minister job.
According to Bloomberg, the same group of political parties that backed Ismail had also supported Muhyiddin in his bid for the premiership last year, signaling that the new cabinet might have familiar faces.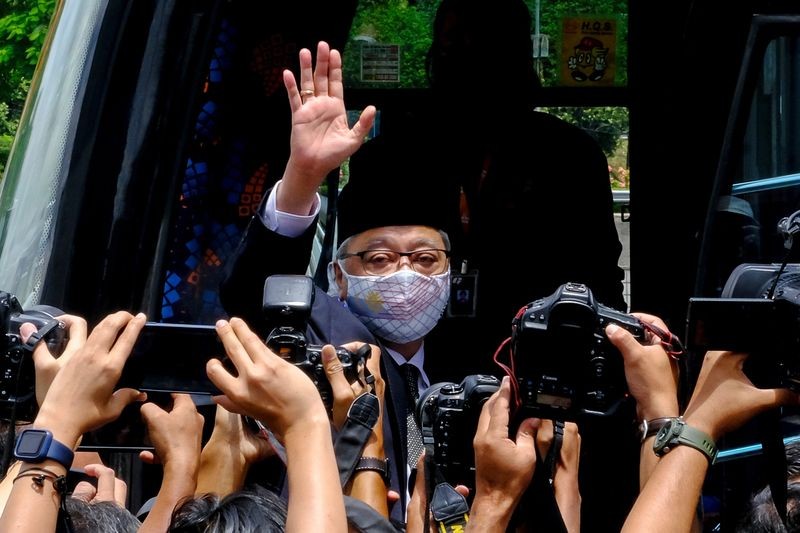 Ismail Sabri Yaakob leaves the party headquarters for the palace in Kuala Lumpur on Aug. 19. Photo: Bloomberg
"I think you're going to see a large amount of continuity between the Muhyiddin Yassin administration and this one," said Francis Hutchinson, coordinator of the Malaysia studies program at the ISEAS–Yusof Ishak Institute. "I don't think we're going to see too much of a change in terms of the rhetoric. At this point in time, really the priority is very much on Covid-19."
A lawyer by training, Ismail was a key figure in Malaysia's fight against the pandemic with almost daily appearances on television to update the public on containment measures. Still, virus cases continued to skyrocket as the government oscillated between tightening and loosening restrictions on movements, drawing public anger.
Ismail initially controlled the defense portfolio and pushed for snap polls until Muhyiddin appointed him deputy premier in early July in a bid to shore up support from UMNO. Previously he had overseen domestic-focused portfolios, including the ministries of rural development and agriculture.
Anwar Disappointment
Compared to other contenders for the prime minister role that included opposition leader Anwar Ibrahim and other senior UMNO leaders, Ismail has less experience in working in government. He assumed his first cabinet position as youth minister in 2008, while Anwar held senior minister roles in successive UMNO-dominated governments in the 1980s and 1990s before he was sacked.
Ismail had backed Muhyiddin to stay on as prime minister after UMNO President Ahmad Zahid Hamidi directed the party to withdraw support earlier in August. That signals that the new premier may need to win over certain factions in his own party after being seen as going against the leadership.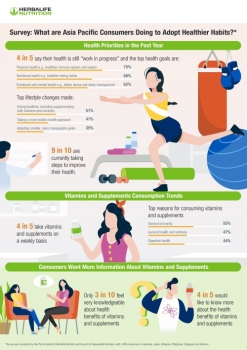 Economy
HONG KONG SAR - Media OutReach - 28 October 2021 - A new survey examining the awareness and usage of nutritional supplements in the Asia Pacific region revealed that four out of five consumers in believe their health is a "work in progress," and 86% have been taking steps to improve their health in the past year.