Malaysian newspaper highlights burgeoning Vietnamese fruit exports
Malaysian press praised Vietnamese fruits for having successfully penetrated several demanding markets in European countries.
A number of Vietnamese fruits have successfully entered high value and challenging markets, claimed Malaysian newswire thestar.com.my. in a recent article titled "Vietnam is on a quest to turn into an economic power with its burgeoning fruit exports".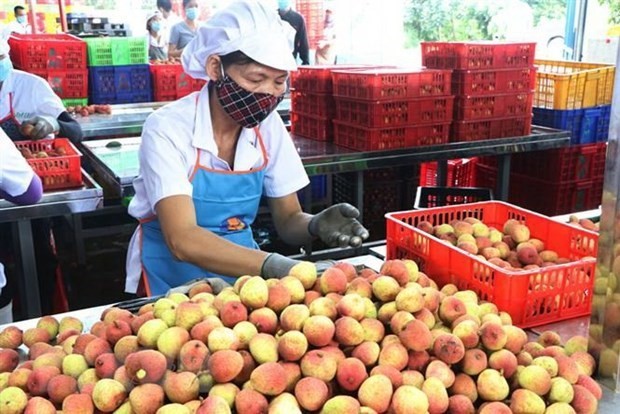 A worker sorts lychees for export. (Photo: VNA)
The media outlet noted that roughly half a century ago, Vietnamese families could only dream of having a sufficient amount of food to eat, with the local population facing dreadful famines and malnutrition. It may therefore be unthinkable for some members of older generations that one day people would be able to sufficiently provide for themselves and would be able to regularly consume nutritious, tasty, and safe food.
China has been the country's largest importer for years, although shipments to the northern neighbour have recently endured a downturn as a consequence of its stricter rules placed on imported food. Indeed, Vietnamese fruit and vegetables have enjoyed strong growth in other major markets, such as the European Unions (EU), United States (US), the Republic of Korea, Japan, and Australia.
The newswire outlined that many exporters are currently turning their eyes to European markets where their products enjoy a 0% tax rate under the EU-Vietnam Free Trade Agreement (EVFTA), with these markets seeing increasing demand for tropical fruit and vegetables.
According to the article, negotiations are also underway for other fresh Vietnamese fruits to enter new markets, and many localities are preparing growing areas and material sources in order to seize upon these opportunities.
The Mekong Delta province of Tien Giang, the country's largest fruit-growing province, is seeking to expand plantations to help increase farmers' incomes and exports. Recent years has seen the province turn a lot of unproductive rice fields and other locations into high-value orchards that can adapt to saltwater in rivers as well as events such as droughts.
Similarly, the Central Highlands province of Gia Lai has made passion fruit one of its key farm products and has unveiled its plans to increase its passion fruit plantations to 20,000ha by 2025, marking a five-fold surge from the current area.
To ensure sustainability of fruit exports and to further penetrate into traditional and even high-end markets, safe production is a vital factor, which will amplify the country's agricultural strengths in order to reinforce its position as one of the world's major fresh fruit exporters, the article said.
Many challenges to enter demanding markets
According to the Deputy Director of the Import-Export Department under the Ministry of Industry and Trade Tran Thanh Hai, most of Vietnam's agricultural products when exported to the EU are still only in the form of raw materials or the proportion of agricultural processing is very low. Therefore, such products will be less branded because they have not yet reached final consumers.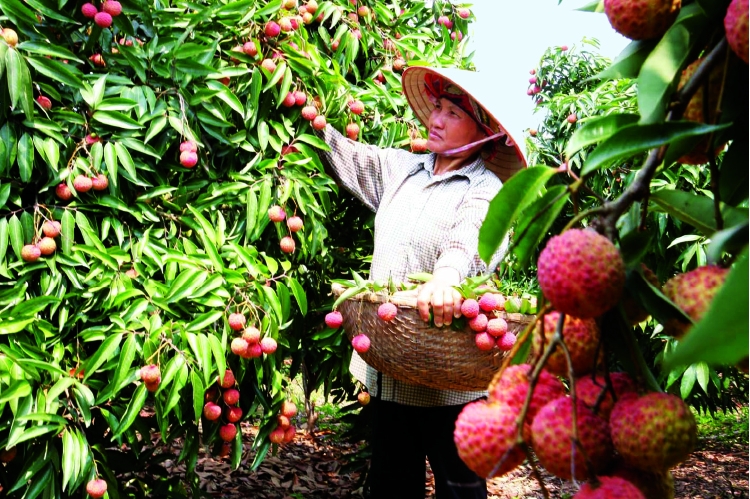 Localities must prepare growing areas and material sources for fresh Vietnamese fruits to enter new, demanding markets (Photo: Getty Image)/
To reach the EU market, products still have to go through a few more stages of processing, and most likely when entering the distribution channel, the products will carry the name of the distributors in that market.
Therefore, Vietnamese businesses need to focus on branding to enhance added value and consider it a tool and means to help sell products, both to expand the market and to increase the value when exporting to this market.
The General Department of Vietnam Customs reported that Vietnamese fruit and vegetable export turnover to Europe in 2021 hit US $303 million, up 17.4% year on year. Also, Vietnam earned roughly US$2 billion from fruit and vegetable exports during the first seven months of 2022.
Japan Eyes Importing Vietnamese Longan

The Vietnam Trade Office in Japan held a wide range of activities to promote Vietnamese lychee and other fresh fruit during the Vietnam Festival in ...