Young Vietnamese
MẮM: The Sweet Sounds of Funky Fish Sauce
VNT staff writer John Creevy tries to uncover the engima of MẮM, a new Vietnamese rock band that has earned a following of local and expat fans, thanks to their East-meets-West blend of musical fusion.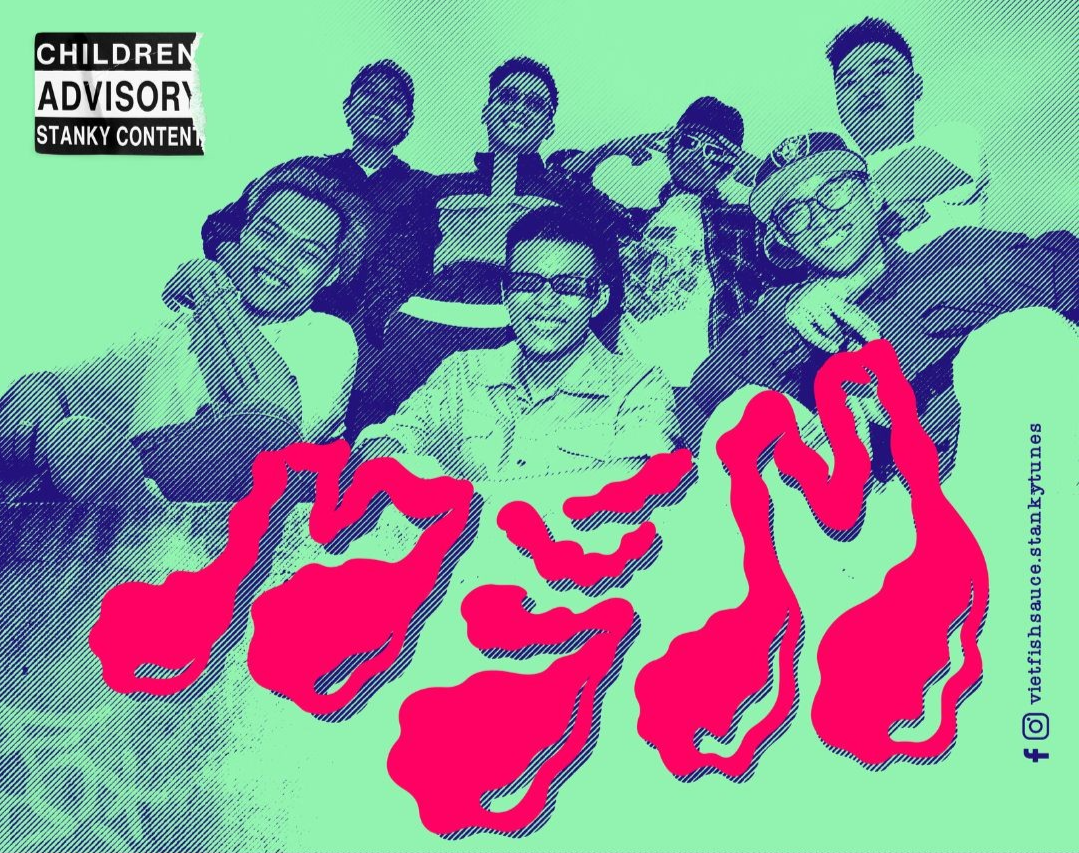 The MẮM boys are all smiles. Design by cichi & stung.
Discussing MẮM immediately presents any critic with a problem: what are they?
To put it simply, they're a band consisting of six members: Le Minh and Nas-T on the mic; Tín on guitar; Son Dinh on bass; Fla'komint on keyboard; Red on the decks; and Duong on drums. It's a band that comes from all different walks of life, from journalism to music school to sound engineering. Fla'komint, the band's youngest member currently works as part of a military band. In addition to their diverse background, their musical tastes are quite eclectic. Their consequent proclivity for bending and blending musical stylings makes MẮM a difficult band to label.
"In general, I suppose you could say we're interested in African American music," Nas-T says. "Jazz, hip-hop, funk… But with an Asian twist."
It's a good line, and one that accounts for a lot of the variety on display at a MẮM concert. But not all of it. Duong is passionate about rock while Tín used to be part of a shoegaze project. During one part of their performance, one song erupted into a frenzied mid-point between a beatbox battle and a mosh pit. Despite these differences, MẮM is skilled at collaboration.
"I guess we all have a lot of different influences," Duong says. "Hip-hop is kind of a middle ground for us."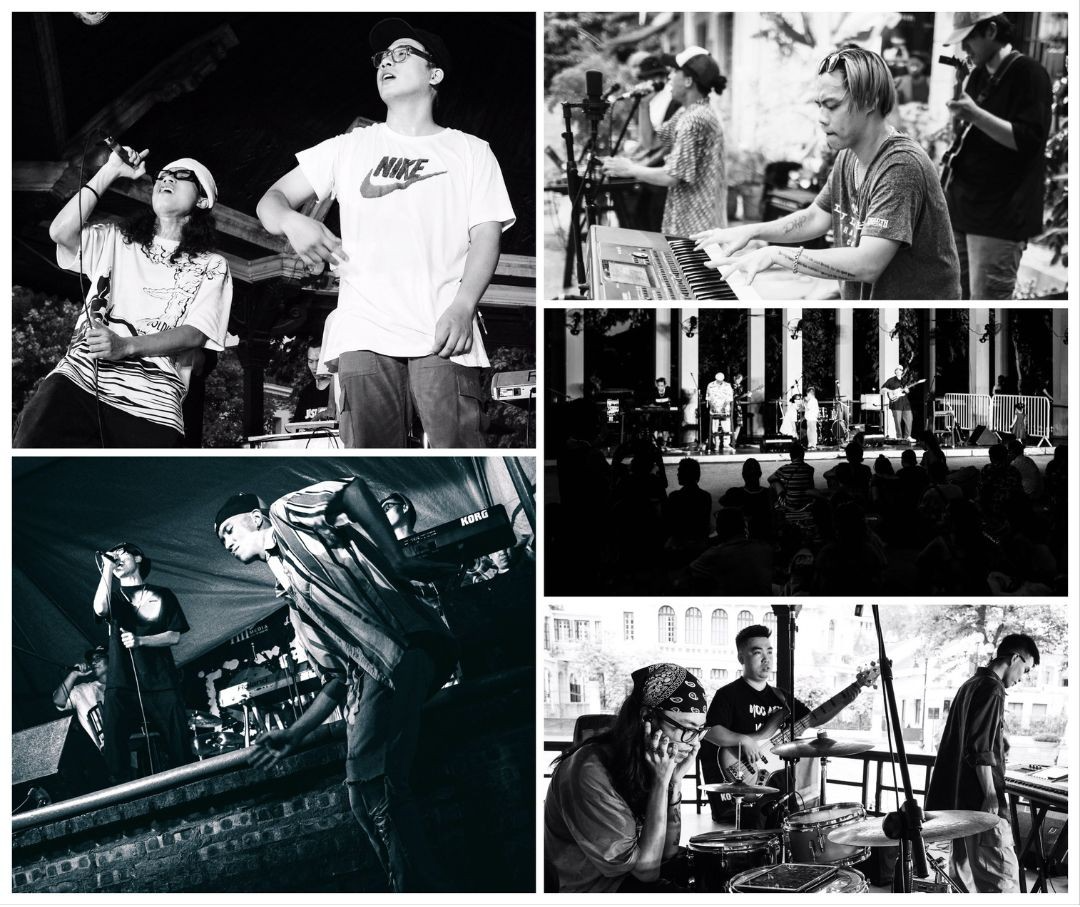 Expected the unexpected at a MẮM concert. Photo by chichi & stung.
So, we might say that MẮM is an experimental hip-hop act. Yet even this short-sells the sheer range of styles one can see at a MẮM gig.
I've already mentioned beatboxing: Noise Psycho, a beatbox group are one of the many local acts that MẮM has collaborated with. Aside from beatboxing, the band also features their own performative dancer-cum-DJ: Red. One of the band's six permanent members, Red was the last to join the group.
"I was dancing for like seven years. Pop lock and breakdancing. Some live gigs," Red says. "One day I was just scratching on the decks and they said 'We need your sound.' But I'm not mainly a musician."
This performative dimension to their shows brings us to another important aspect of MẮM: they are a quintessentially live act.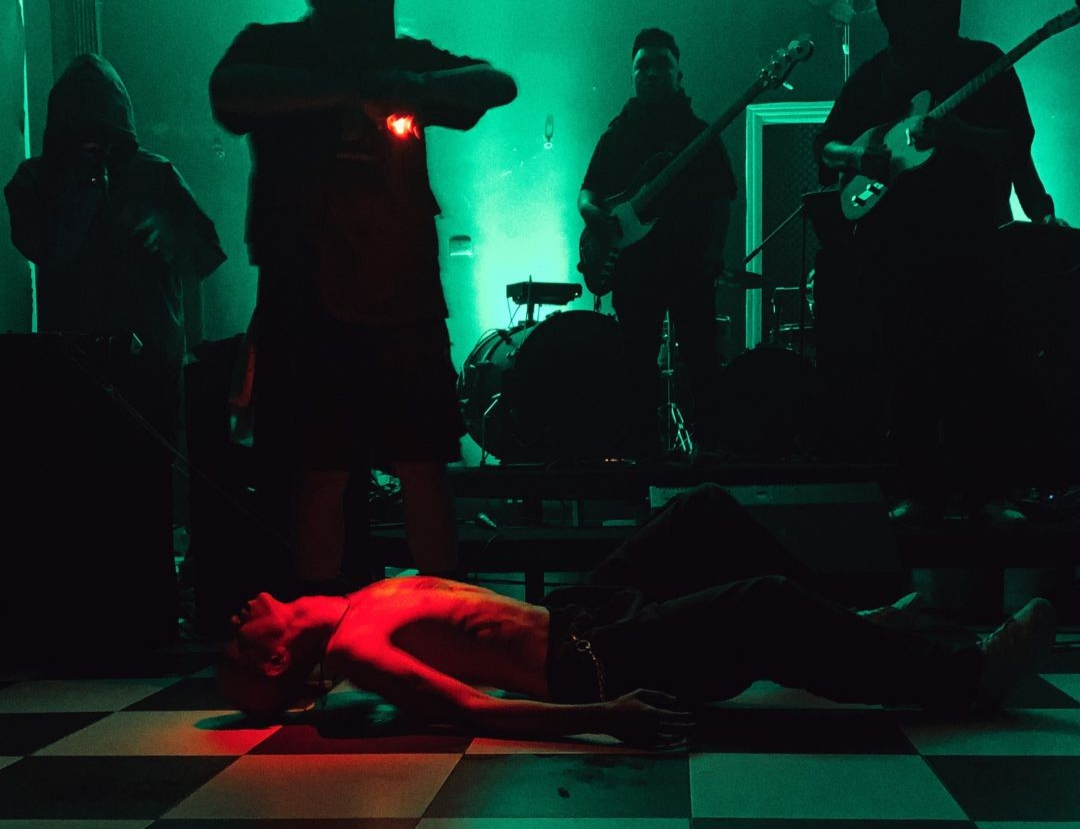 Red under the red light. Photo by chichi & stung.
"When most people in Vietnam think of rap, they think of a guy that makes a beat and gets on stage and raps," Tín says. "There's no band that makes live hip-hop music."
Okay, let's go with that: MẮM is a stage act that features experimental-rap and a bevy of other genres with a theatrical twist. This theatrical twist is something that non-Vietnamese speakers might not fully appreciate. Many of MẮM's shows are stories: the stage equivalent to a concept album.
"With the temple gig," Tín says. "We based it on off a story and we found a sound to match that story." At that gig, a concert of less than 100 people, MẮM created a stage concept reminiscent of Pink Floyd or King Gizzard and the Lizard Wizard:
In the year 2420, earth's wealthy elite attempt to flee the planet in giant rockets that ultimately fail and explode. The remaining dregs of civilisation are killed or deafened by the blast. Only a handful of people remain with any sense of sound or rhythm: the band. They soon establish the Cult of Rhythm only to be opposed by two young upstarts who've developed a sense of sound themselves (Noise Psycho).
"We were working on that for about a month before," says Duong. "It took us about two weeks to finalize the concept and two weeks to come up with seven tracks. We were still preparing up until the event that day!"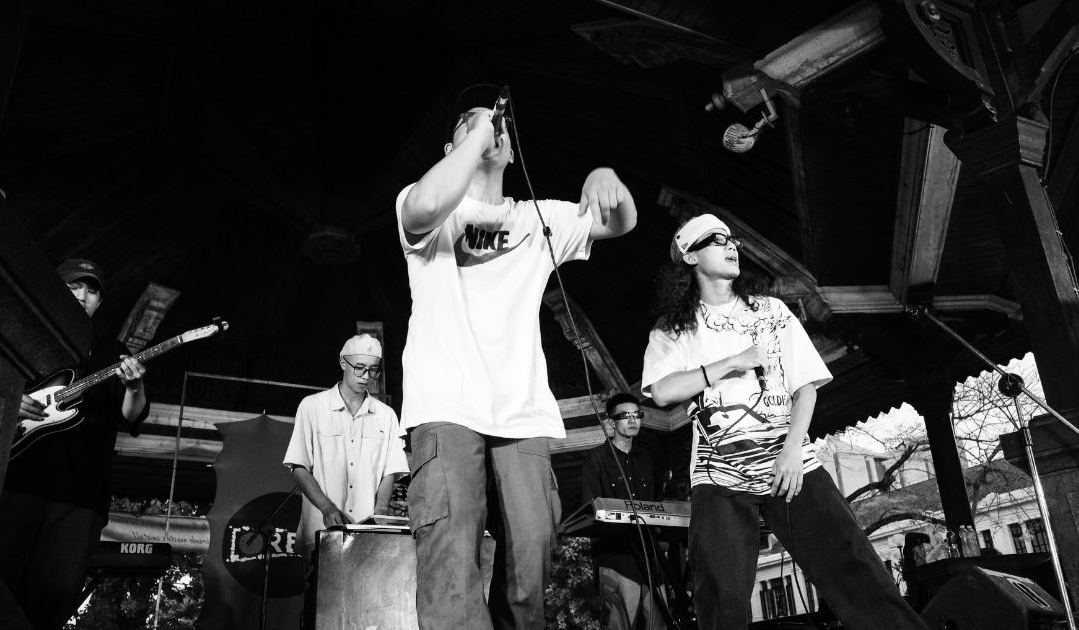 ""GIƠ TAY LÊN! HẠ TAY XUỐNG!" Photo by chichi & stung.
The next gig I see them at is a bit more traditional. It's Halloween weekend at HRC and MẮM are supporting Soul Sistas. The band starts. As always with MẮM, there is a mix of genres on display. Their songs move from lounge to funk to R&B, and of course, to rap. As they perform, the room starts to fill out with costumed characters: skeletons, sailors, vampires, a pair of traffic lights. One man arrives dressed as the tooth fairy, though his girlfriend didn't bother to dress up.
Nas-T and Le Minh animate the crowd with their infectious energy. By the end of their set, the largely foreign crowd is chanting in broken Vietnamese. And I'm left with one question: what's it like being in a rap group when a lot of your audience will struggle to understand some of your lyrics?
Some of the bands songs, such as their smooth R&B number "Celebrate," features a mix of the two languages.
"We like a balance of Vietnamese and English in the songs," says Minh.
But MẮM is not a band that feels limited by this language barrier.
"Our goal is to transmit the essence through our performance," says Duong.
"We like to create a vibe," adds Red.
A vibe is certainly what you get at a MẮM show. Take their song Temple Rush, for example. One of the band's bangers, Temple Rush is entirely in Vietnamese. Yet at both the gigs, every single person in the audience was chanting, "GIƠ TAY LÊN // HẠ TAY XUỐNG" by the time the song finished. That's a vibe; a sound that transcends language.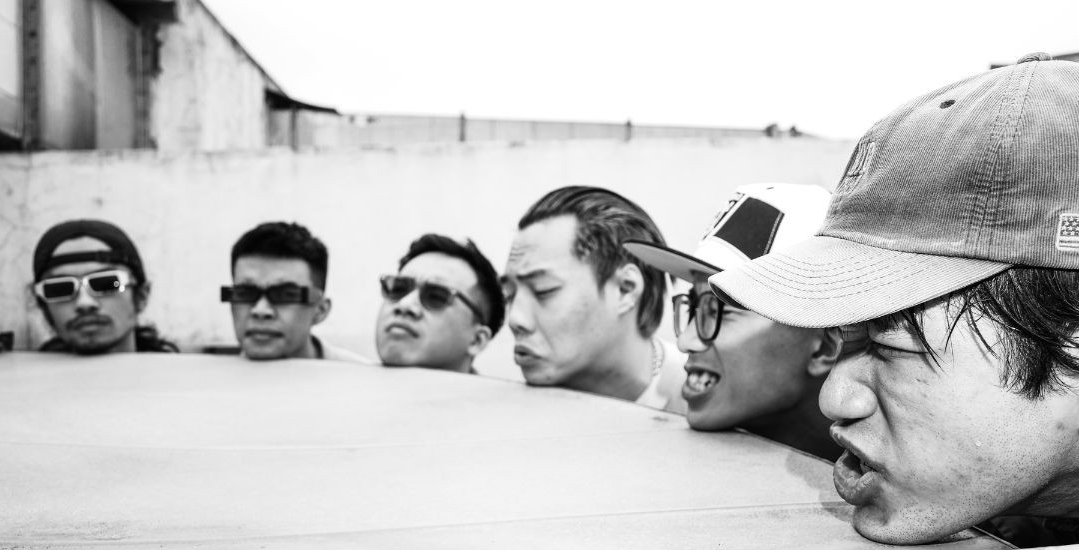 Đẹp Trai guys. Photo by chichi & stung.
"There's a universal cadence," Tín says. That cadence is what MẮM taps into. Even the name MẮM (Vietnamese for fish sauce) is a reference to the shared affinity we have for funky vibes.
"It started from us working on some funk tracks," says Duong. "You know when you hear that funky beat and it's so good you make that stank face? Like when you smell fish sauce."
That kind of raw funky sound is something that the band is aiming to translate into a studio album in the coming year.
When I ask for details about their upcoming album, Tín simply laughs and cryptically says, "You'll know next year."
Regardless of what direction the band takes for the album, I for one will be listening.
Interested in seeing MẮM for yourself? The band will be performing with other Hanoi talents this weekend at the Bloom Festival, November 25th - 27th. For more info about tickets, check out Bloom's Facebook page.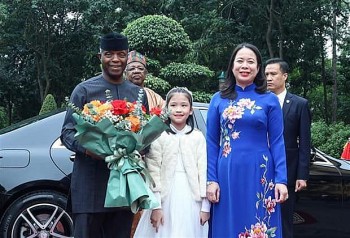 National
The two countries have strived to raise their bilateral trade to over USD 500 million and become important trade partners of each other in respective regions.