The Bittersweet Glory of a Vietnamese Opera Singer in Russia
In an exclusive interview with the VietnamTimes, opera singer Khac Hoa discussed his ongoing journey to bring Vietnamese elements to the Western-biased world of classical music.
The "Crimson Sails" festival in St. Petersburg in 2022, Russia's most exciting summer celebration of music, arts and fireworks, welcomed on the stage the first Vietnamese performer, opera singer Nguyen Khac Hoa. This is perhaps one of the most memorable moments in the career of the young artist.
Only a few minutes to shine on such a grand stage, in front of tens of thousands of people, a handsome, well-dressed Vietnamese performer readies himself for his much-awaited showtime. The first-timer had been practicing for months.
Shining under the spotlight, Hoa performs the well-known piece "Endless Blue Sea" by composer Muslim Mogamaev. According to the General Director of the Elena Obraztsova Music Development Fund Natalia Ignatenko, his voice mesmerizes the audience, filling them with sincere feelings.
The Western crowd moved with the foreign man as they sang together the youth anthem: "Sad stars/ In a search for affection/ Through blue eternity/ Sea, take me/ I nto faraway lands/ With a red sail/ Together with you."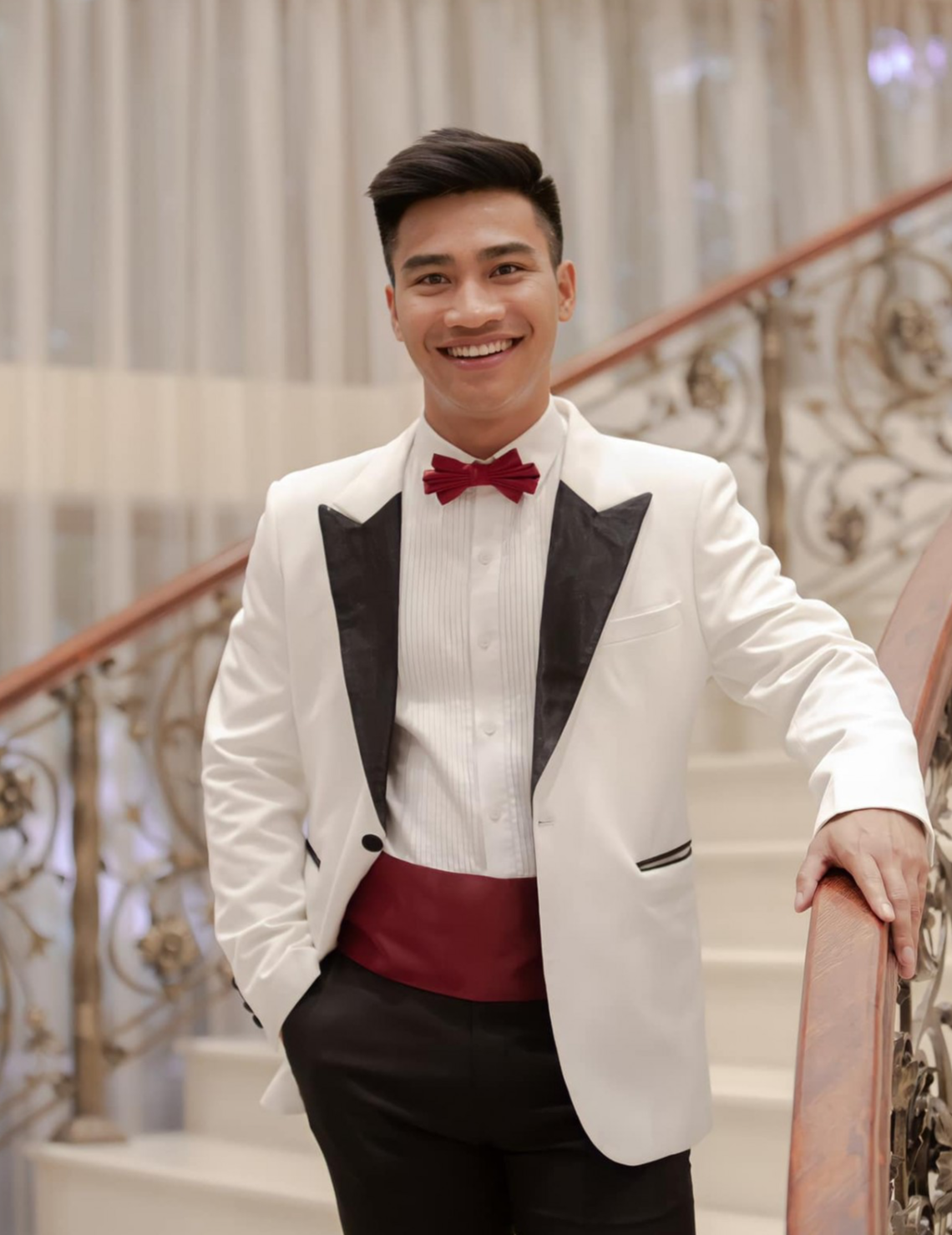 Opera singer Nguyen Khac Hoa - the first Vietnamese artist to ever perform at the "Crimson Sails" festival in Russia (Photo courtesy of Nguyen Khac Hoa).
In 2022, at the age of 30, Nguyen Khac Hoa had just reached an impressive big break of his career as a "Crimson Sails" performer. Video from Khac Hoa Opera Facebook.
The Vietnamese talent is sailing out on a quest of introducing Vietnamese classical music to the world that is both honorable and emotional.
"I wish there are 48 hours a day to practice"
Since the very beginning of his studying in Russia, the Vietnamese opera singer has been taking part in many competitions and auditions, just to get on stage and sing. Having been in Russia for 8 years, Hoa is now doing his PhD at Russian Gnessin Academy of music. He is also selected for a research scholarship from this prestige Russian music institution, so now he is juggling between studying, researching and touring.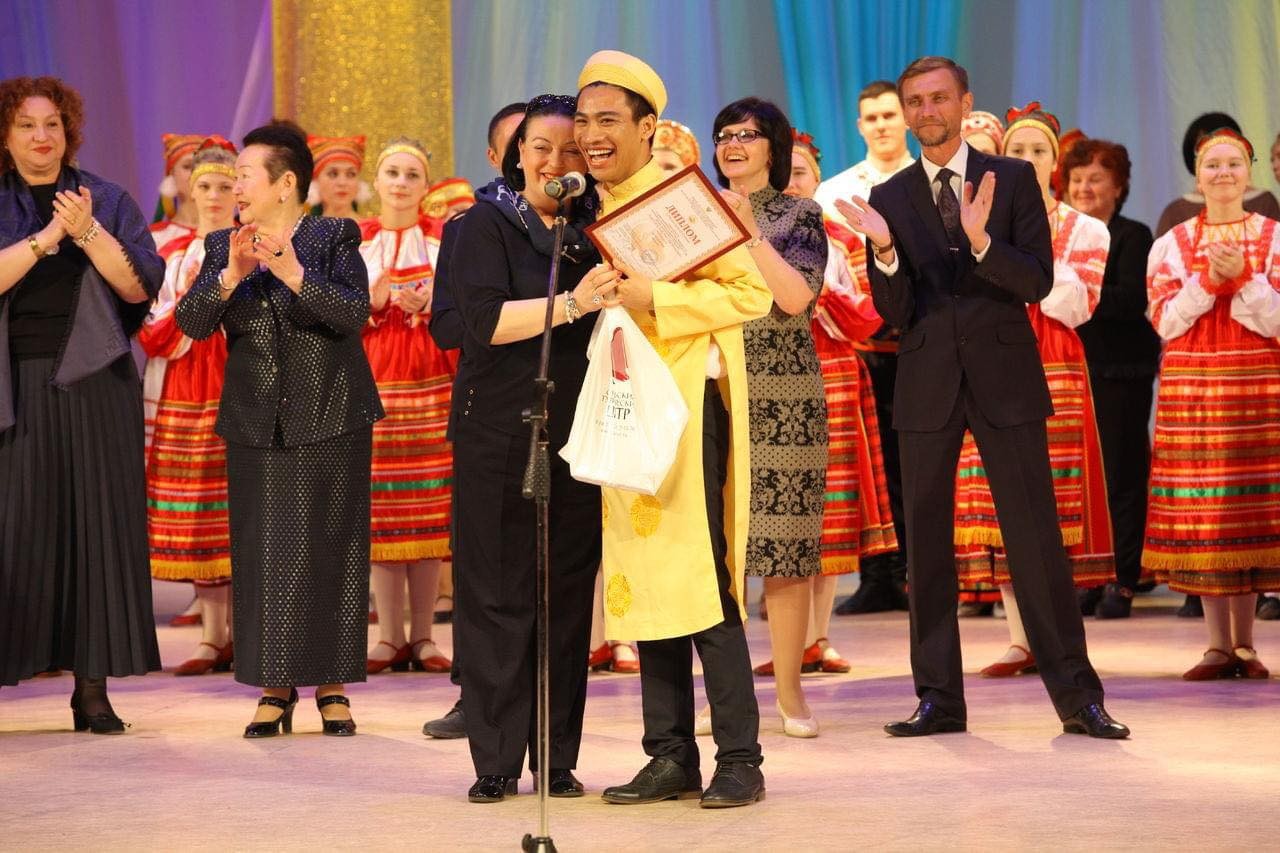 Khac Hoa at the "Rossia Molodaya" Competition in 2017 (Photo courtesy of Nguyen Khac Hoa).
"My first impression when stepping foot here [in Russia], the autumn scene was so beautiful," said Hoa, "But then reality struck. I was in a foreign country, did not know the language...But I thought of the luck and the privilege that I was able to come here to study opera, so I keep trying. The fact that Russian professors are so committed to their work, the competitive nature of the educational setting, and the friendliness and willingness of my Russian classmates to assist me are what I like most about learning here."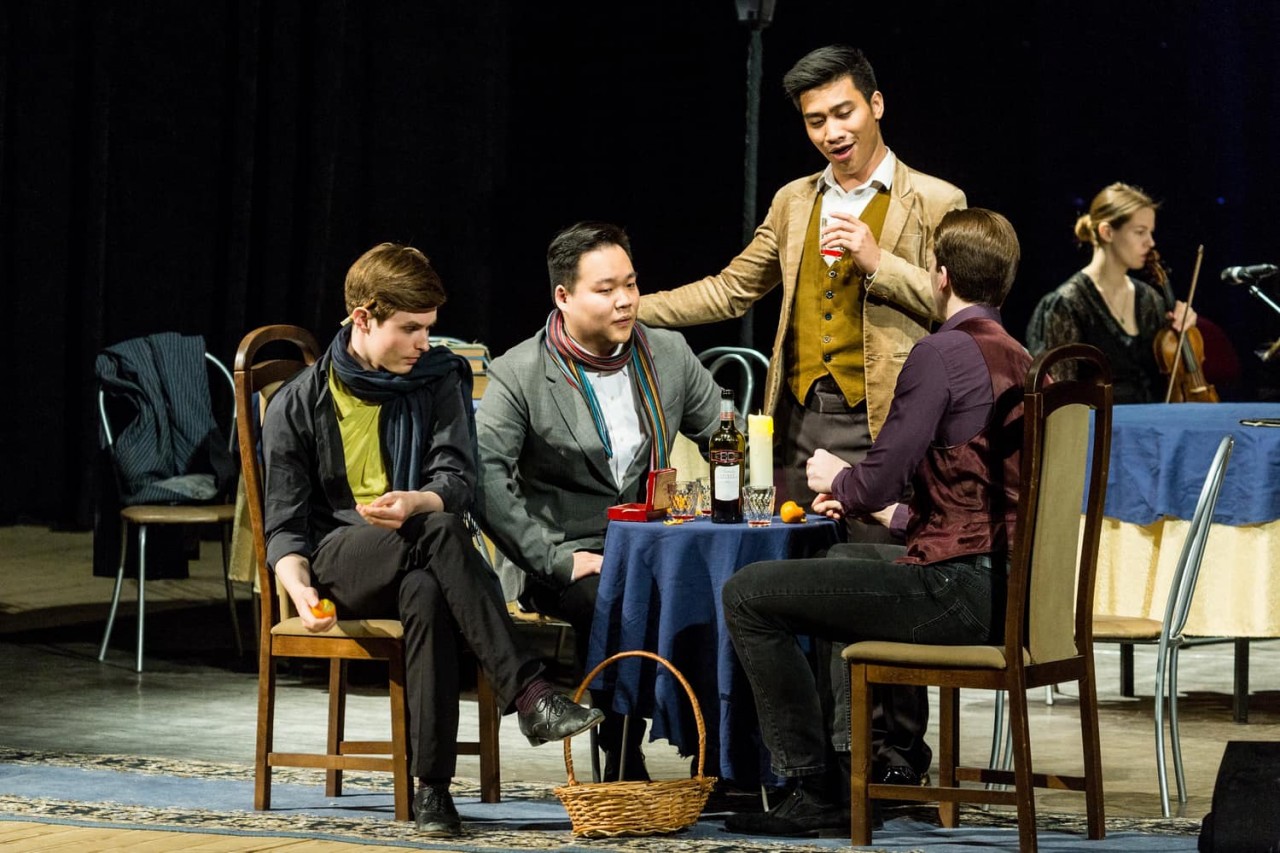 Khac Hoa (standing) at the "Opera la boheme" performance at the theatre of Russian Gnessin Academy of music in May 2021. Photo courtesy of Nguyen Khac Hoa
Since 2015, he had competed in many competitions and events such as the international music competition in Chisinau (Moldova) in 2015, International Folk Singing "Rossia Molodaya" Competition 2017 and 2019, and Elena Obratsova International Opera Competition in St. Petersburg in 2021. After achieving great success in a number of international music competitions in 2018, Khac Hoa also worked on cultural and educational projects with the UNESCO Committee in Moldova.
Although he enters one competition after another, the opera singer is not after fortune or fame. Instead, he want to actively "connect" with people so that what he learned in school will reach its fullest potentials.
The busy schedule has the young man wishing for 48 hours a day, as he often gets less than 4 hours a day to relax. Still, it is the process a performer must overcome to reach success, said Hoa.
He also loves touring is because it is a great opportunity to promote Vietnamese culture to international friends. He sang in Vietnamese at competitions and concerts hosted in Europe so that foreign friends can learn about the nation and people of Vietnam better. He wore traditional Ao Dai when performing to show off the homeland's culture.
The Vietnamese student said he received a lot of support from the locals when touring, mostly because they adored a someone from an Asian country coming to their countries to study and perform. These music lovers shared the same love he had for classical music, so their company was some of the most memorable things about touring.
Khoa Hoa with his mentor and co-performers in Rome (Italy) June 2022 (Photo courtesy of Nguyen Khac Hoa)
Having toured mostly in European stages, Hoa headed East this September on a 2-month program called "International Music Exchange Concert". This program takes places in Japan, in which the Vietnamese singer joins a multinational classical troupe to host concerts for 2 months in different cities across the country.
More about "International Music Exchange Concert"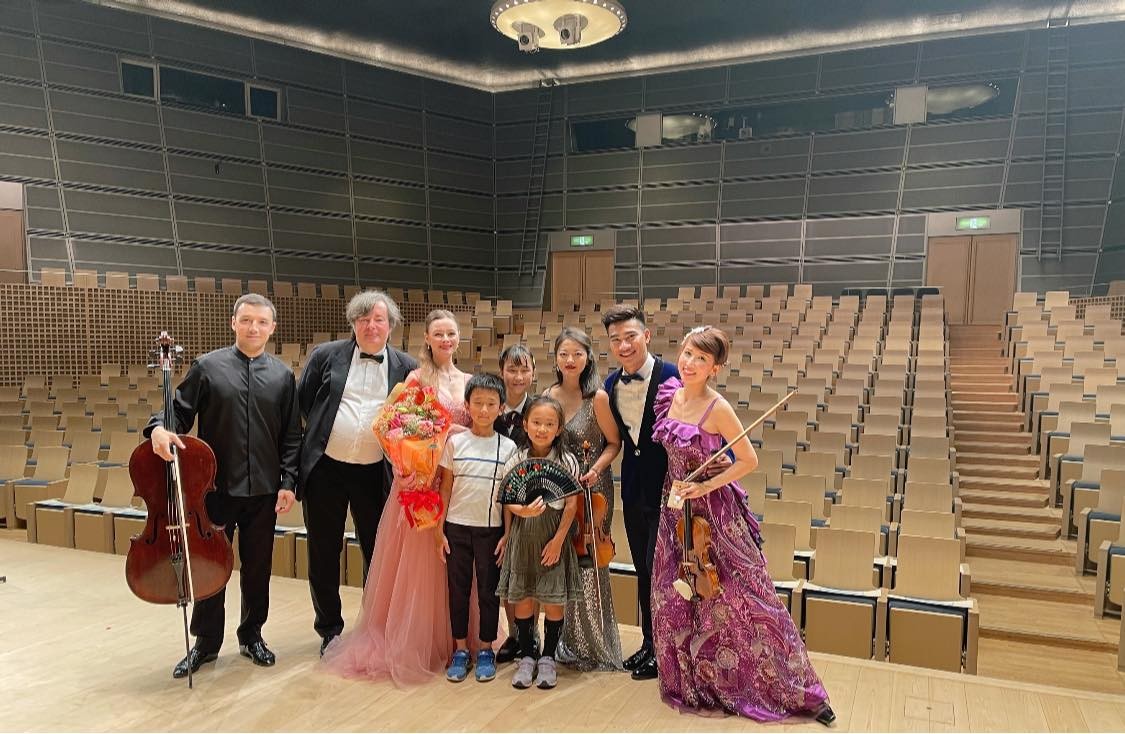 Khac Hoa during his tour in Japan, September - October 2022 (Photo courtesy of Nguyen Khac Hoa)
The International Music Exchange Concert will hold 12 concerts, along with masterclass, street concerts and other activities for 2 months, starting from 12 September 2022.
The cities in the tour are in the Southern to Northern of Japan (Kyoto, Kumamoto, Hokkaido, etc).
The artists are from many different countries: Russia, Italia, Germany, Armenia, Uzbekistan, and Vietnam.
For more information and updates, visit Khachoa Opera on Facebook.
The Bittersweet Glory
The opera star claimed that his relationship with classical music is his destiny, which he set out with a very clear intention: to introduce Vietnamese classical music to the world. This destiny, however, comes with immense sacrifice.
"My feeling when being on stage, being in the spotlight, it might seem like a "glorious lifestyle" when people look at opera singers. But not many people knows that the [opera singer] career is long, tiring, costs a lot of money and time. Many opera singers in the world only start professionally at the age of 30-35. So comparing to people my age, who live a stable life, I sometimes feel bitter, mixed with the feeling of happy and proud [when being on stage],"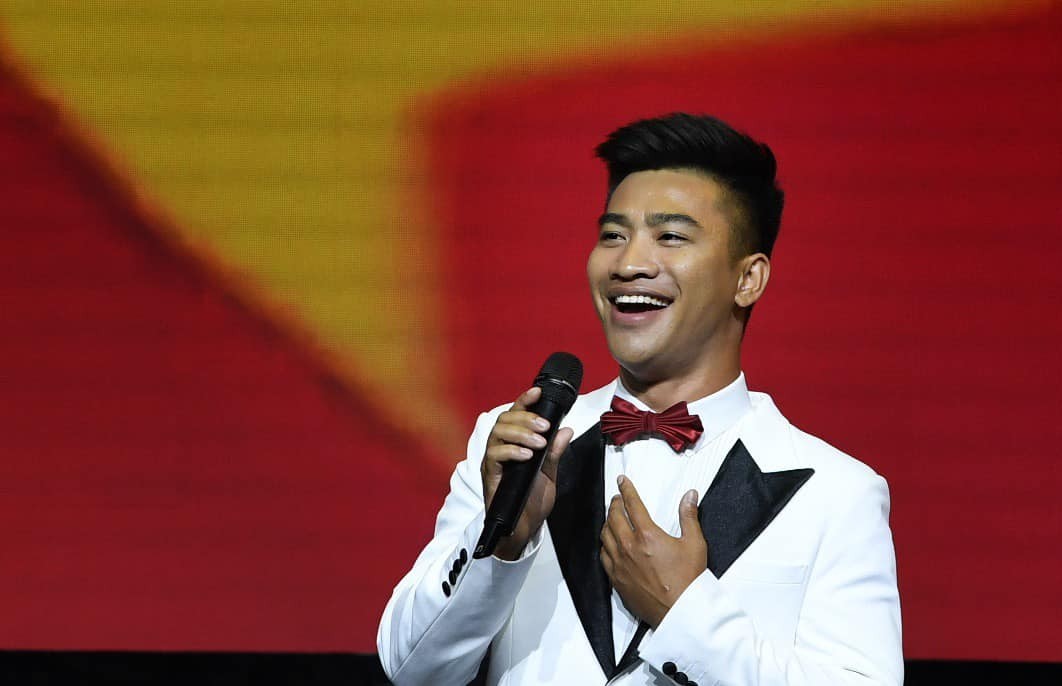 Currently at the beginning of his career, Vietnamese classical musician Nguyen Khac Hoa has realized his goal that challenging the Eurocentric perception of contemporary classical music is a life-long quest (Photo courtesy of Nguyen Khac Hoa).
The opera star was especially moved to see many young students in Vietnam choose to pursue opera professionally. Acknowledging the deeply-rooted perception in Vietnam that does not think of a career in music as a "real job", he described the struggle of aspiring classical musicians.
"Young singers do everything they can to pursue their passion, to become a pro, yet they are not seen as real artists. They are under a lot of pressure to make a living, to provide for themselves, to be independent. They, whether soloist or troupes, may look glamourous on stage but they actually struggle to live with that passion,"
The young singer is also bittersweet because although Vietnamese and Russian cultures both value music, there are much less opportunities for classical music and opera to shine in Vietnam.
"In the case of Russia, there are hundreds of musical theatres, In Moscow alone, there are more than 20 [theatres]. The stage lights up not every week but every single night at these theatres. Solo, duo, trio, troupe performances, etc, you name it. Their activities are not only performances, but also support programs for musicians,"
Still, Hoa believes a change upon attitude towards classical musicians is happening in Vietnam. In the future, opera and classical music will play the role of a business card of the nation, said Hoa.
The bright future of Vietnamese classical music
"I believe that we are all cultural ambassadors for our nations, so I am delighted that I can still play my favorite Vietnamese songs even when I am distant from home. I also has gained more knowledge and awareness of international cultural and educational development initiatives as I toured and met with many people from around the world," exclaimed the opera star on the future of Vietnamese classical music.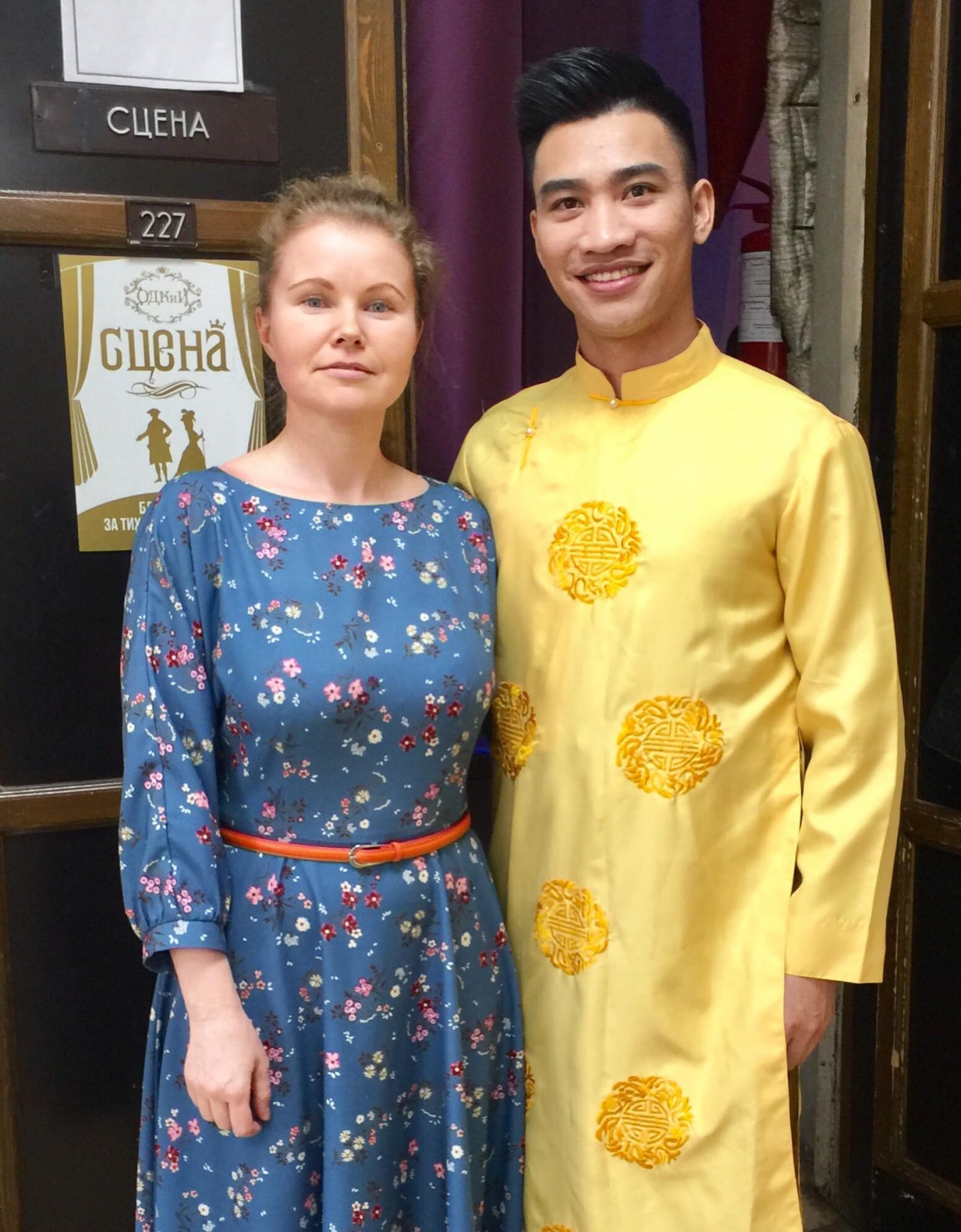 Khac Hoa wore traditional Ao Dai when perform at the opening gala Iof the nternational Folk Singing "Rossia Molodaya" Competition 2019 (Photo courtesy of Nguyen Khac Hoa).
Many people thinks this music genre can only prosper in the Western world, but Hoa disagrees. Hoa pointed out that the way folk songs in Russia are promoted in classical music is a good example to follow. He would personally like to sing the revamped versions of famous Vietnamese classical pieces from composers like Do Nhuan or Hoang Viet, Do Hong Quan from the 70s and 80s. As much as he loves to sing foreign songs, these Vietnamese masterpieces deserve to be brought into the global spotlight.
Hoa believes that with the support of the State and government, Vietnam's cultural power in concert hall will be furthered recognized by the world in the next 10 years.
"For classical music to reach a new height, more than ever, it needs attention from the State and the government so that young musicians can have the opportunity to study aboard, to perform in new, modern opera houses, to host cultural exchanges with friends from around the world, etc."
In 2022, he had only come back to Vietnam two times to perform so his personal projects in 2023 is to perform and hold as many concerts and masterclasses as possible, sharing his experiences with young singers, the future cultural ambassadors of Vietnam.
Khac Hoa dreams of the day where he is no longer a lonely star on the world stage. The world of classical music will be cheering Vietnamese names. He will stand among other Viet musicians and singing songs from Viet composers, performing around the world to promote classical music from a Southeast Asia nation.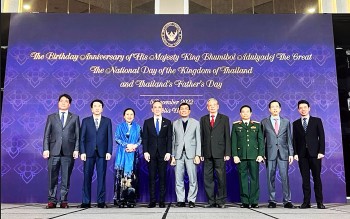 Friendship
The Royal Thai Embassy organises the reception on the occasion of celebration of the Birthday Anniversary of His Majesty King Bhumibol Adulyadej the Great, the National Day of the Kingdom of Thailand and Thailand's Father's Day on 2nd December 2022 in Hanoi.