According to BBC, an investigator said Travis McMichael used the epithet and an expletive as Mr. Arbery lay on the ground.
Mr. Arbery was jogging when he was chased down by Mr. McMichael and his father in Brunswick in February. A judge has ruled there is enough evidence to try the pair and another suspect on murder charges.
The case caused widespread outrage after footage was leaked online. Travis and Gregory McMichael - a former police officer - are facing murder charges. Another man, William Bryan, faces charges of murder and criminal attempt to commit false imprisonment. They deny the charges.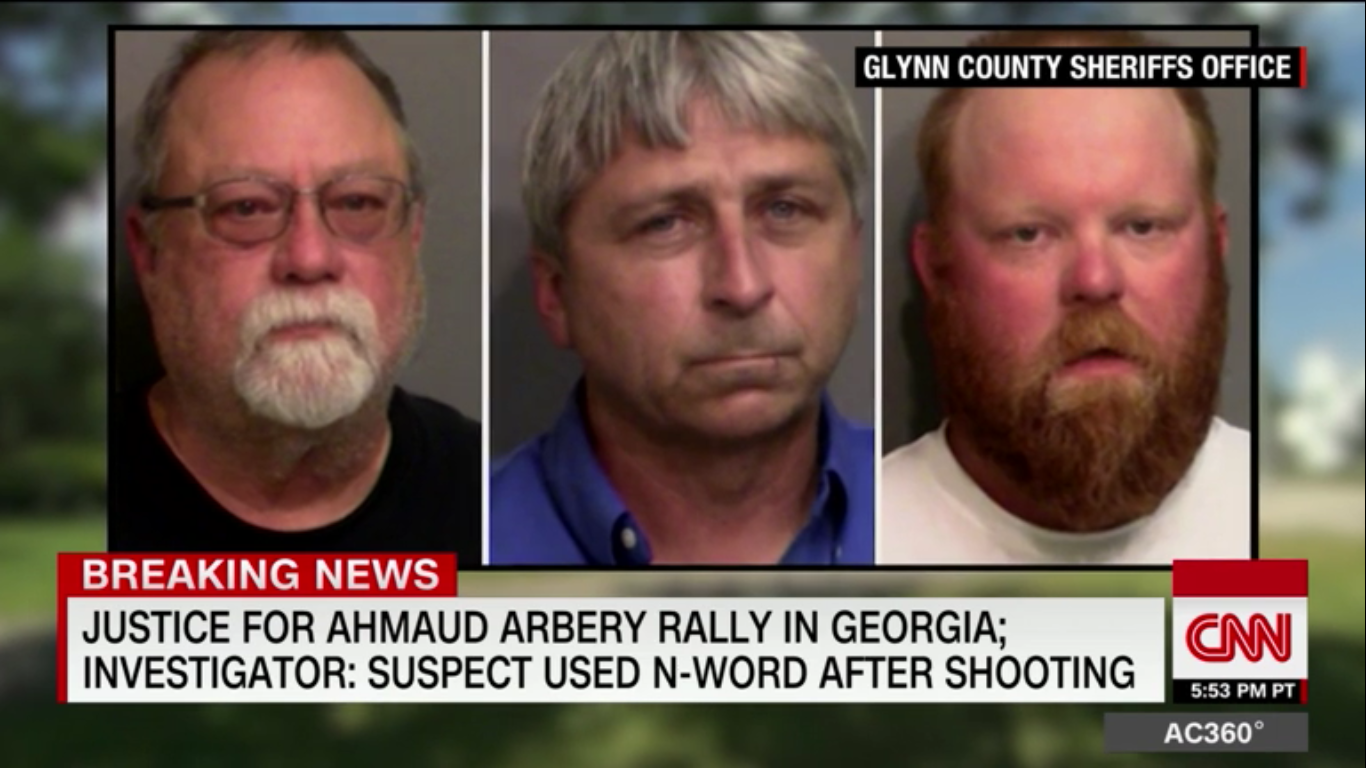 From left to right: Greg McMichael, son Travis McMichael and Greg McMichael and William "Roddie" Bryan are the Georgia men facing murder charges in the Feb. 23 slaying of Ahmaud Arbery.
Magistrate Court Judge Wallace Harrell issued the decision at the end of Thursday's hearing, after prosecutors presented testimony and evidence, meaning the case will move forward. Protesters gathered outside the Glynn County court where the preliminary hearing was held.
According to CNN, the hearing lasted about seven hours, with the judge ruling all three defendants -- McMichael; his father, Gregory McMichael; and William "Roddie" Bryan -- would stand trial on all charges.
GBI Assistant Special Agent in Charge Richard Dial testified that Bryan told police Travis McMichael said "f***ing n***er" after three blasts from his shotgun left Arbery dead in the street in the Satilla Shores neighborhood in February. The body camera footage also showed a Confederate flag sticker on the toolbox of McMichael's truck, he said.
However, the agent said, there were "numerous times" on social media and via messaging services that McMichael used the same slur, once messaging someone that he loved his job because there "weren't any N-words anywhere."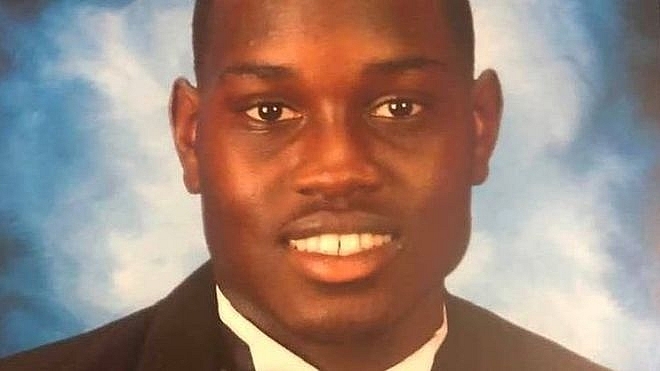 Ahmaud Arbery was shot dead during a confrontation on 23 February. Photo: BBC
In another instance sometime before the shooting, he replied in an Instagram message that things would be better if someone had "blown that N-word's head off," Dial testified. Dial did not say to whom McMichael was referring. The dial was not asked for more context.
Arbery's mother, Wanda Cooper, told CNN's Chris Cuomo she was devastated when she heard Dial's testimony.
"I often imagine the last minutes of my son's life. I didn't imagine it would be that harsh, but to learn that that statement was made in the last seconds of his life ... it was very heartbreaking," she said.
Bryan, too, had several messages on his phone that included "racial" terms and indicated he may have prejudged Arbery when he saw him that day, Dial said.
"There's evidence of Mr. Bryan's racist attitude in his communications, and from that, I extrapolate the reason why he made assumptions he did that day," he said. "He saw a man running down the road with a truck following him, and I believe he made certain assumptions that were, at least in part, based upon his racial bias."
Scores of protesters gathered outside the courthouse after the hearing, and they could be heard chanting, "All lives matter when black lives matter," according to CNN affiliate WJXT.
Lonicera Vu