George Floyd death: More than 12 cities defied curfews in US
More than 12 cities impose curfews caused chaos and fury across the US as US anti-racism protests began since George Floyd's death. 
According to Al Jazeera, more than 12 cities across the US defied curfews nearly a week since the death of George Floyd, who spent his last moments pinned under an officer's knee, begging for his life.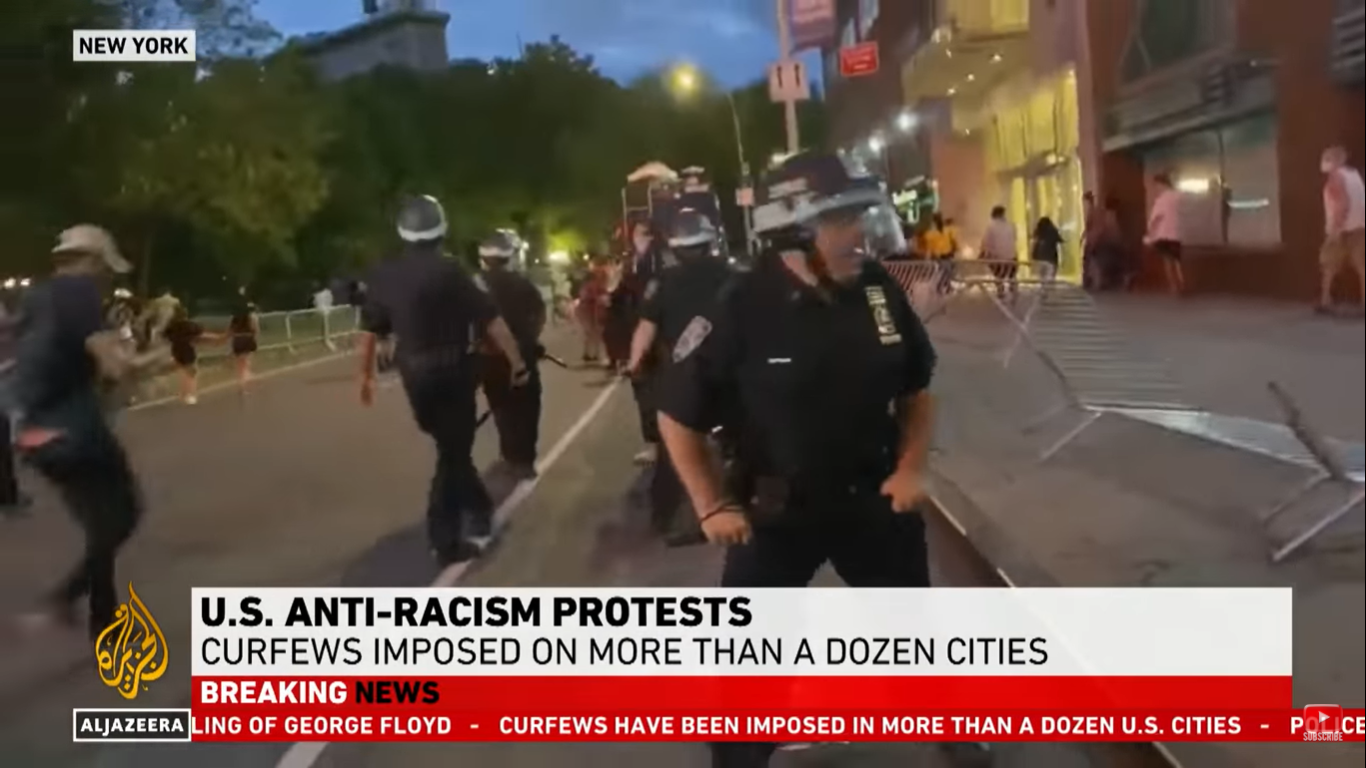 Protest in New York. Photo: Al Jazeera
Los Angeles, Atlanta, Portland, and Denver are among the restricting movement to try and curb more violence. But, in Minneapolis, people are again defying the orders and continuing to make their voices heard on the streets.
CNN describes the chaos as in war zone-like scenes. Outraged, hurt, and shouting through masks worn to protect themselves from coronavirus, thousands poured onto streets in demonstrations. While some were peaceful, others ended in chaos and devastation.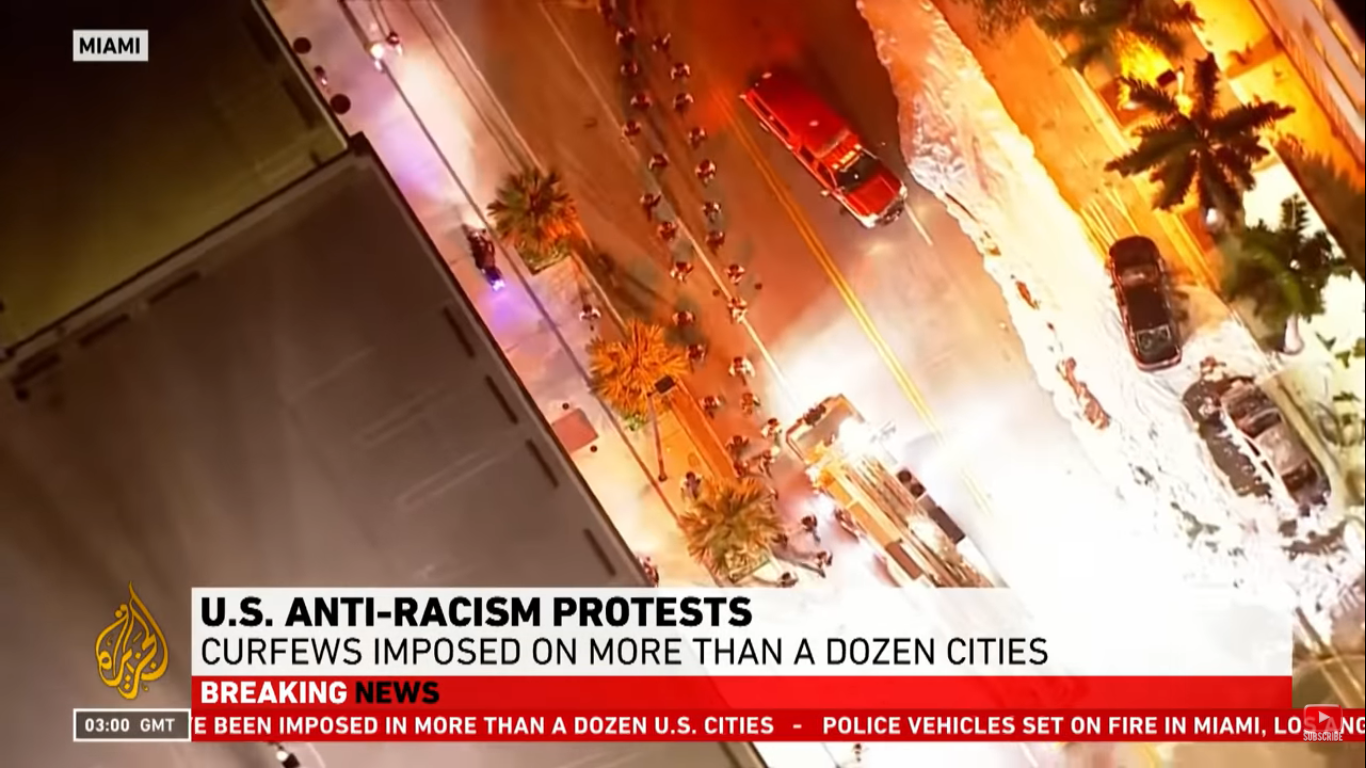 Protest in Miami. Photo: Al Jazeera
Some people launched fireworks and threw bottles at the officers. Others torched buildings, burned police cars, and looted stores.
Police responded with rubber bullets, tear gas and arrests. Mayors from at least 25 cities ordered people off the streets. Some states called in National Guard soldiers by the hundreds to respond to the unrest.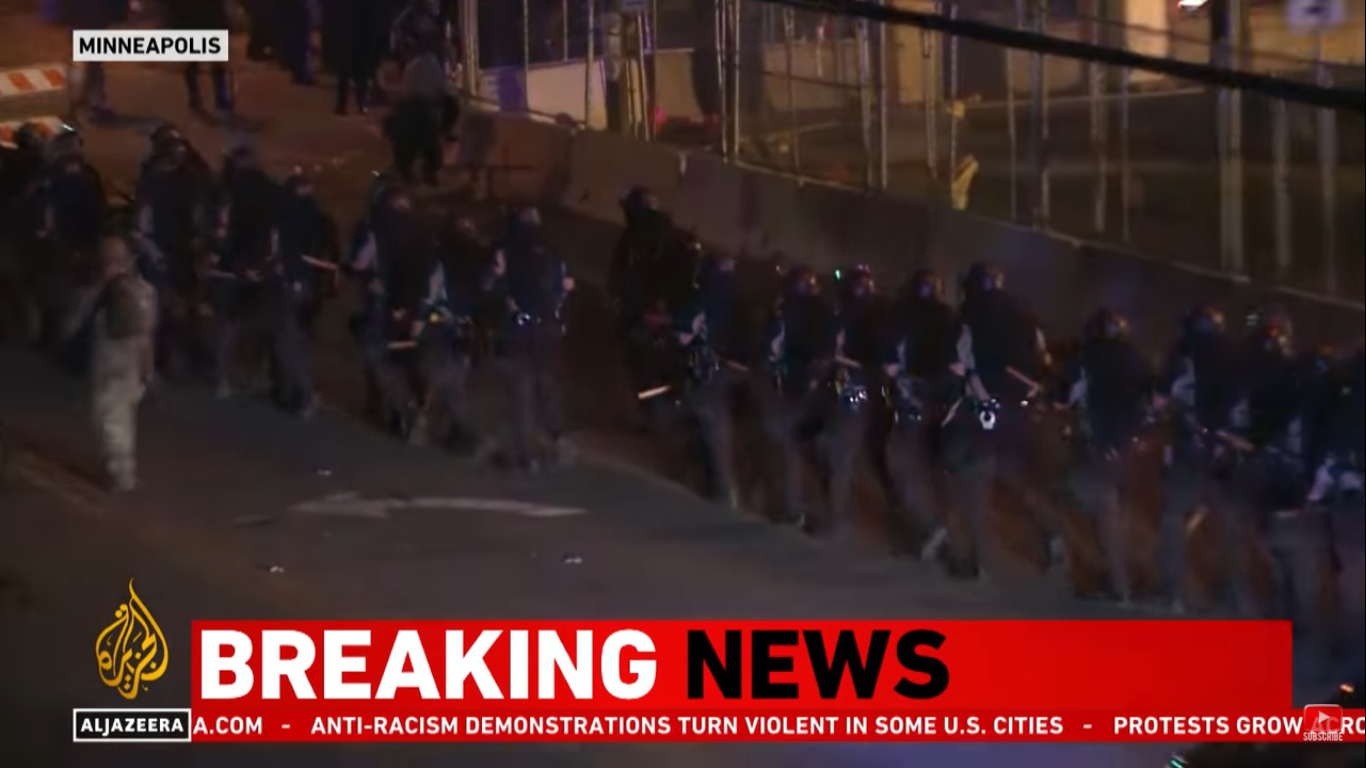 National Guard called in Minneapolis. Photo: Al Jazeera
According to Fox 6 now, Milwaukee woke up on Sunday morning, May 31 to the end of a night of curfew. There were a few break-ins in the city, protesters shouting at police, and gunshots into the air.
Despite that curfew, people still went out. People broke the curfew and risked arrest -- and a fine of $691.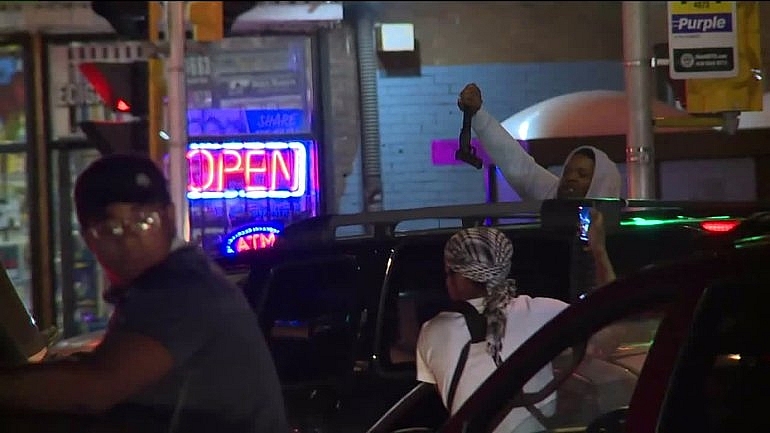 Night of curfew amid unrest in Milwaukee. Photo: Fox 6 now
Reported by Fox 19, more destructive protests broke out in Cincinnati overnight despite a 10 p.m. curfew Saturday Downtown, Over-the-Rhine and the West End where businesses were vandalized during unrest over George Floyd's death the day before.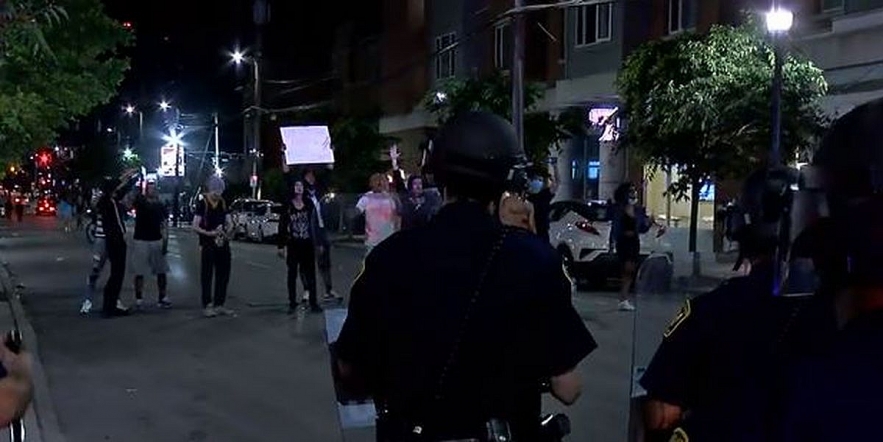 Early Sunday, SWAT joined CPD officers to break up a large group near McMillan Street and Ohio Avenue. (Source: WXIX)
Some protesters stayed out past 2 a.m. Sunday, long after police cleared them from the front of Cincinnati Police District 1 headquarters in the West End before the curfew even began.
A large group walked up Vine Street to McMillan Street and Ohio Avenue near the University of Cincinnati in the Clifton/Corryville area.
By early Sunday, police said their officers and a SWAT team had to break up a large group at the intersection.
Gunshots were heard, an officer's helmet was struck by a bullet, trash cans were thrown into the streets, fires were set, business windows were smashed and at least two police vehicles were damaged.
Los Angeles Mayor Eric Garcetti asked for the National Guard to be deployed as protesters clashed with police, vandalizing stores and other properties, CNBC reported.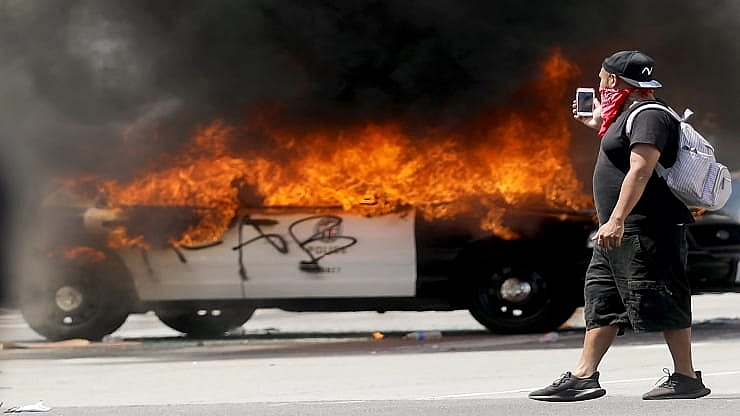 An LAPD vehicle burns after being set alight by protestors during demonstrations following the death of George Floyd on May 30, 2020, in Los Angeles, California. Mario Tama
As the world watched, the same chant echoed across the US in the fifth day of protest: "No justice, no peace." - CNN