Protests and riots in America update: Time to say goodbye to man whose death ignited racism matter
Floyd's mourners stand for 8 minutes, 46 seconds, White House fencing will stay up until June 10, troops moving away from Washington, National Guard helicopter had orders to "deter" criminal activity in Washington, nearly 1,200 complaints have been made against San Jose police since protests began are remarkable news today in the US' protests and riots.
Floyd's mourners stand for 8 minutes, 46 seconds
According to NBC News, Mourners paid tribute to Floyd inside a sanctuary at North Central University in Minneapolis, singing praises for their brother, father, uncle and friend who died at the age of 46.
Floyd died after a policeman planted a knee into his neck for nearly nine minutes, a violent arrest that's all-too representative of African American life, according to a eulogy delivered by the Rev. Al Sharpton. "George Floyd's story is the story of black folks," Sharpton told mourners. "Because ever since 401 years ago, the reason we could never be who we wanted and dreamed of being - because you kept your knee on our necks."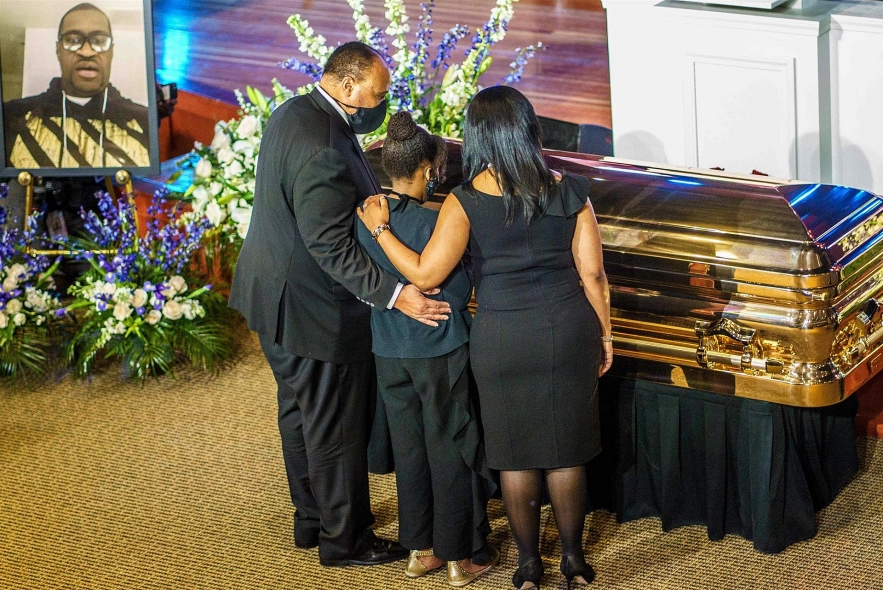 Human rights advocate Martin Luther King III and family show their respect to the remains of George Floyd before a memorial service in his honor on June 4, 2020, at North Central University's Frank J. Lindquist Sanctuary in Minneapolis, Minnesota.Kerem Yucel / AFP - Getty Images
Sharpton, a host on MSNBC, added: "What happened to Floyd happens every day in this country - in education, in health services and in every area of American life. It's time for us to stand up in George's name, 'Get your knee off our necks.'"
He also announced plans for a march in the nation's capital on Aug. 28, the anniversary of the original March on Washington in 1963 when Martin Luther King Jr. delivered his "I Have a Dream" speech.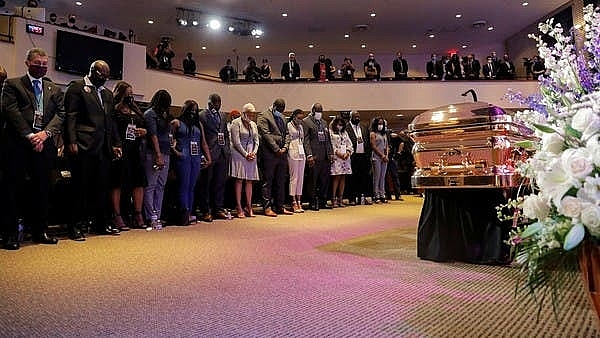 People attending a memorial service for George Floyd stand in silence at North Central University, in Minneapolis, Minnesota. Photo: Reuters
Floyd's younger brother, Philonise Floyd, said the family grew up poor but had everything they needed. They enjoyed banana-and-mayonnaise sandwiches made by their mother and washed clothes in a bathroom sink, before drying them over a hot water heater or oven.
"Everybody wants justice, we want justice for George," the younger Floyd told mourners. "He's going to get it, he's going to get it." Floyd tested positive for COVID-19, the disease caused by coronavirus, weeks before his death, according to an autopsy. But Floyd died from a much more deadly disease, family attorney Benjamin Crump said.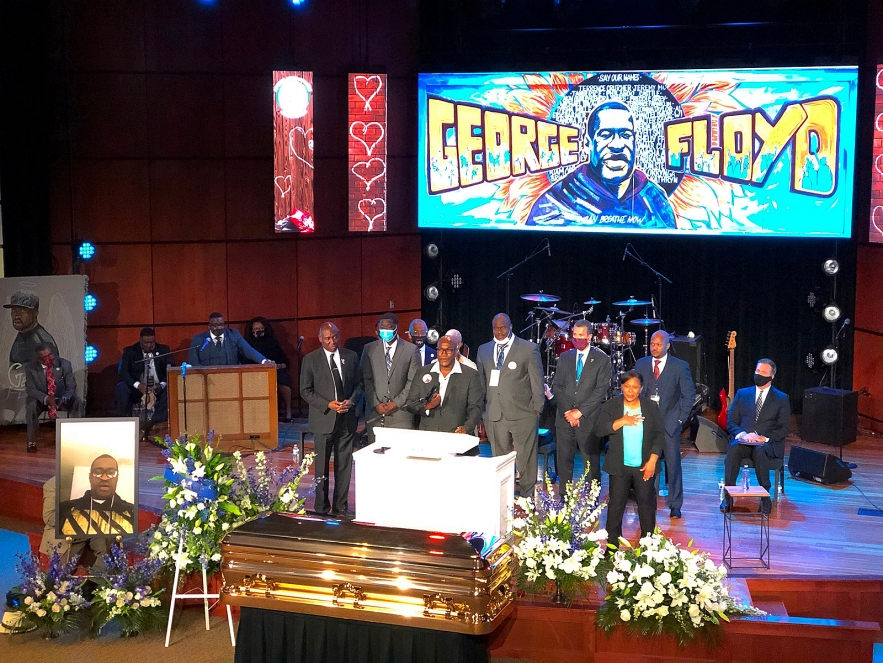 George Floyd's family speak during a memorial service for Floyd in Minneapolis, on June 4 Pierre Michel Jean/AFP/Getty Images
"It was not the coronavirus pandemic that killed George Floyd," Crump told spirited mourners. "I want to make it clear, on the record … the other pandemic that we are are too familiar with in America - the pandemic of racism and discrimination killed George Floyd."
The spirited church service ended in tears, as Sharpton asked mourners to stand for 8 minutes and 46 seconds - the amount of time Chauvin had his knee on Floyd's neck, prosecutors said.
Thursday's service began an extraordinary multi-city series of memorials so that those close to Floyd can honor him in the communities where he was born, raised and died.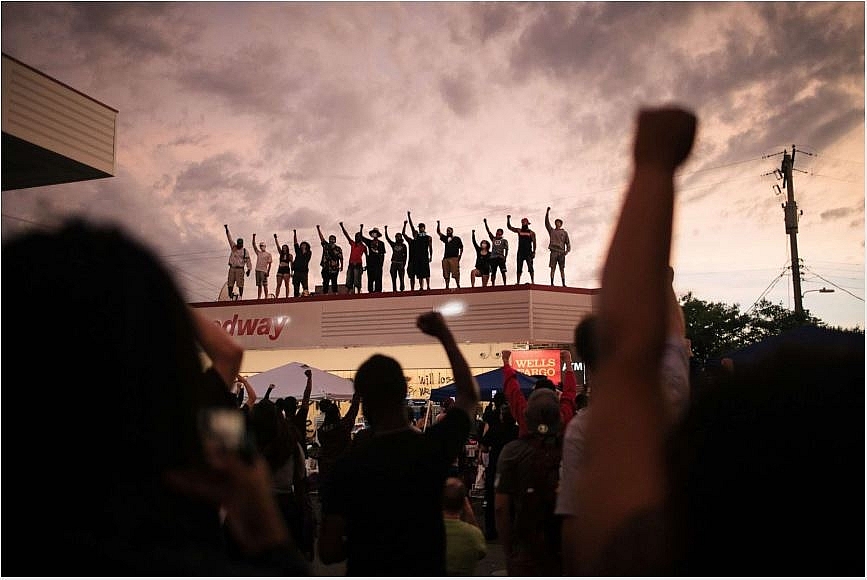 Protestors in the US over George Floyd's death. Photo: ABC News
The sanctuary at North Central University can seat 1,000 people, but only 500 were allowed inside as the school practiced social distancing during the coronavirus pandemic. Almost all the mourners inside, aside from musicians and the sign language interpreter, wore masks. Floyd's bright gold closed casket was adorned in white, purple and green flowers. A drawing of Floyd, with his name in bright yellow letters, topped the stage.
White House fencing will stay up until June 10
Fencing constructed around the White House this week will stay up until June 10, CNN cited information from a US Secret Service spokesperson said.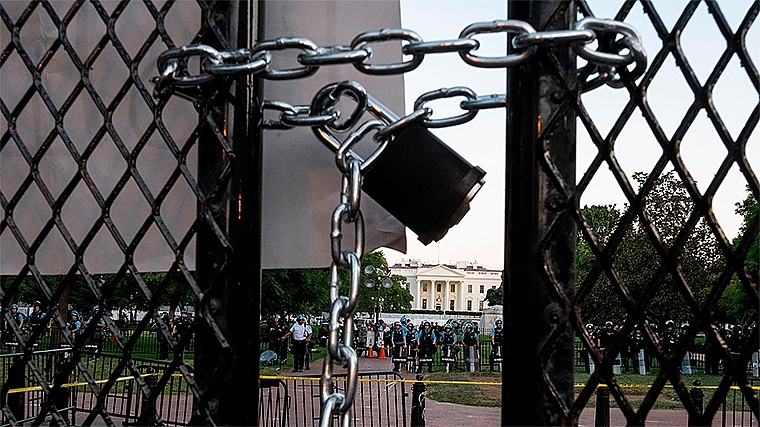 Photo: Olivier Douliery/AFP/Getty Images
"The U.S. Secret Service, in coordination with the U.S. Park Police, is announcing the closure of the areas in and around the White House complex. These closures are in an effort to maintain the necessary security measures surrounding the White House complex, while also allowing for peaceful demonstration. Security fencing has been erected and the areas are clearly marked," the spokesperson said in a statement.
The statement continued: "The areas, including the entire Ellipse and its side panels, roadways and sidewalks, E Street and its sidewalks between 15th and 17ths Streets, First Division Monument and State Place, Sherman Park and Hamilton Place, Pennsylvania Avenue between 15th and 17th streets, and all of Lafayette Park, will remain closed until June 10."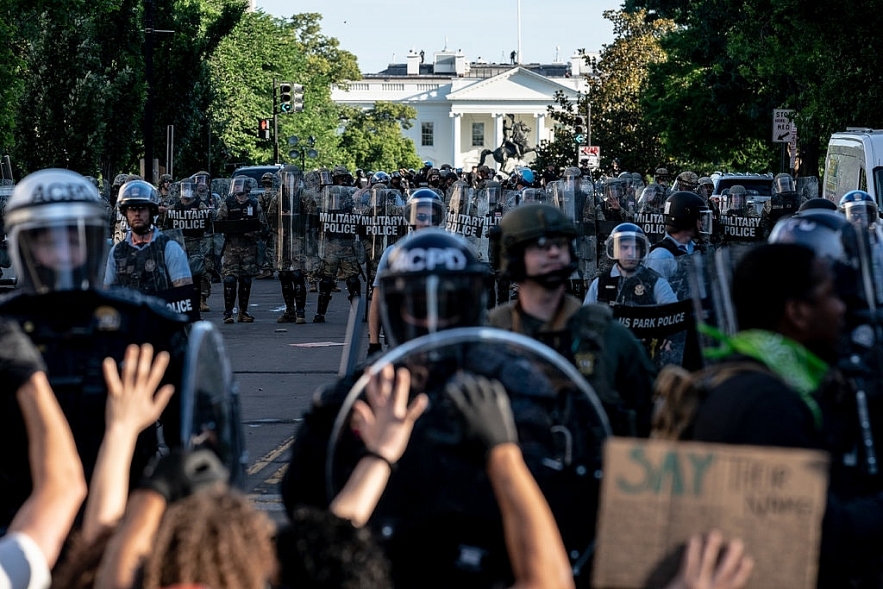 Photo: ABC News
Troops moving away from Washington
Reuters reported that several hundred active-duty troops from the 82nd Airborne Division who were sent to the Washington DC area to potentially respond to civil unrest are expected to start heading back to their home base in North Carolina, a US official said on Thursday. The official, speaking on the condition of anonymity, said the decision was made earlier in the day and they would be returning to Fort Bragg soon. While the troops were in the National Capital Region, they were not deployed to Washington DC and were on standby in case they were needed.
Trump's wish for troops, and threats to invoke the Insurrection Act of 1807 in order to deploy them, have caused splits in his own administration. Defense secretary Mark Esper said he didn't think the Act was needed, then went to the White House to, it seems, be told otherwise. Speculation about Esper's job security is rife.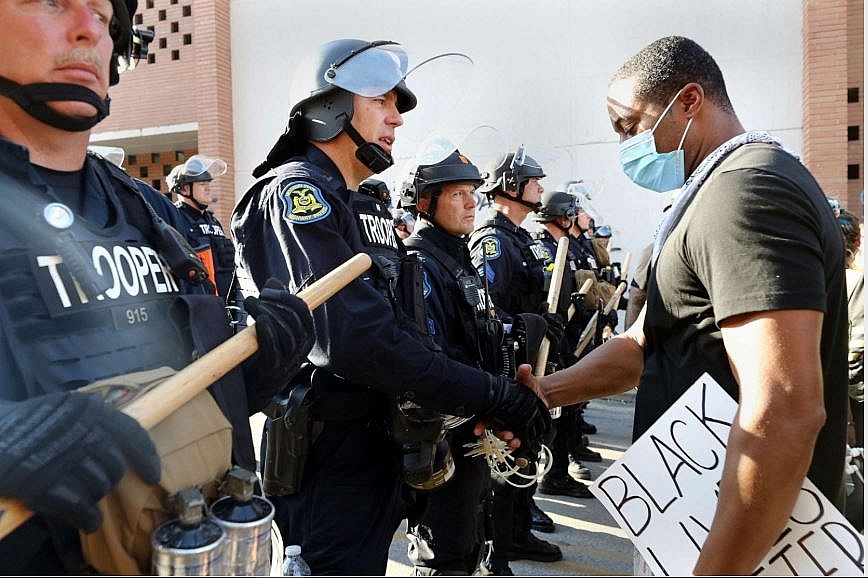 Police and protestors. Photo: ABC News
Trump has also been rebuked by senior military figures, including Esper's predecessor as permanent secretary of defense, retired Marine Corps general James Mattis.
Mattis issued an extraordinary rebuke of the president on Wednesday night. In doing so he was following Admiral Mike Mullen, a former chair of the Joint Chiefs of Staff. Mattis and Mullen were then followed by John Allen, a retired Marine Corps general now chairman of the Brookings Institution, who warned today the US could be facing "the beginning of the end of the American experiment".
Photo: ABC News
Nearly 1,200 complaints have been made against San Jose police since protests began
Nearly 1,200 complaints have been made against the San Jose Police Department since protests began in earnest four days ago, according to Chief Eddie Garcia. In that same time frame, 180 people have been arrested for looting and vandalism, among charges. Most of the complaints center around the actions of one officer, who was seen on video verbally antagonizing protesters, Mercury News reported.
In a news conference Thursday, Garcia vowed that his agency will look into every complaint, and review the actions officers took during protests and look at ways to improve. "We will look at everything not because of public outcry, but because that's what professional police departments do," Garcia said.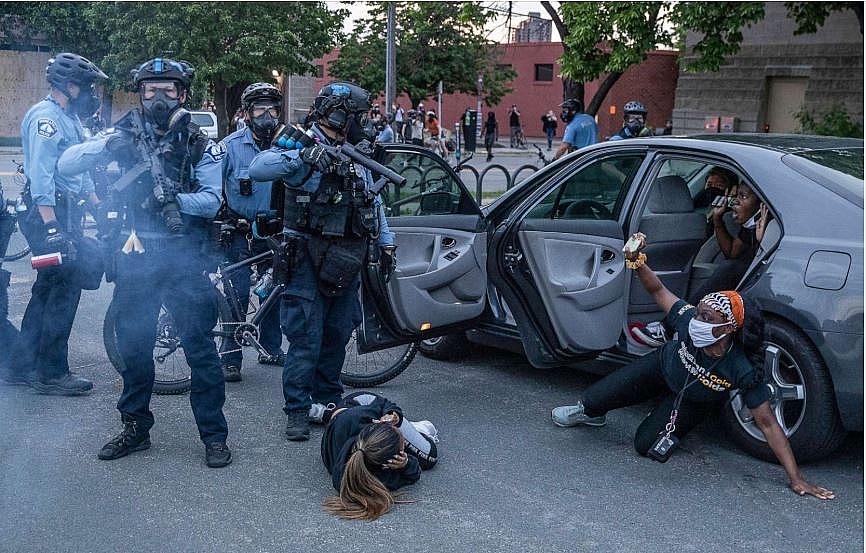 Photo: ABC News
When protests turned violent Friday night, Garcia described the scene as agitators riled up protesters, and numerous projectiles, including frozen water bottles, rocks, and metal rebar, were thrown at officers. Garcia defended the decision to use chemical agents and rubber bullets to disperse the crowd.
"We are not going to lose this city," Garcia emphasized. "I stepped into a war zone. I have never seen anything like it," Capt. Jason Dwyer said, explaining his experience in policing the violence. "So much chaos was raining down at one time."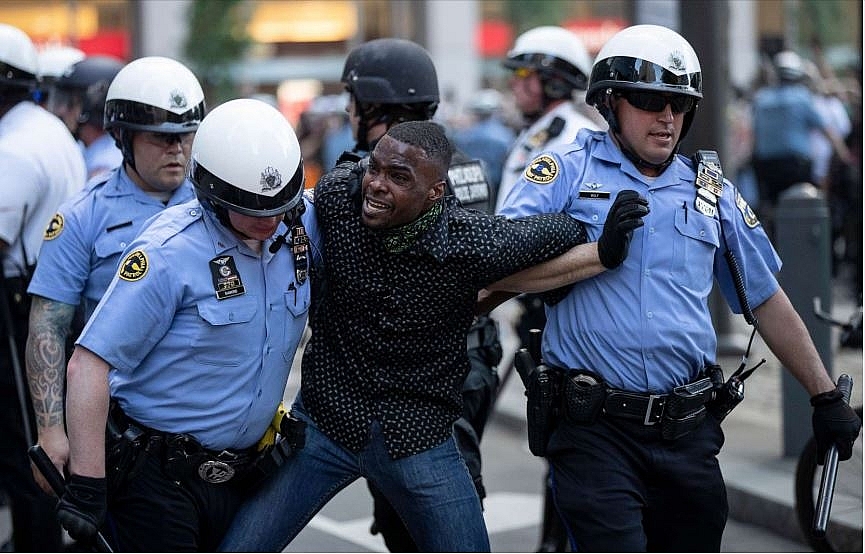 Photo: ABC News
Dwyer acknowledged the optics of using chemical agents, saying, "we know it looks bad." He then questioned, "which one's gonna look worse? People rubbing their eyes and coughing or officers striking individuals with batons and breaking bones?"
National Guard helicopter had orders to "deter" criminal activity in Washington
The National Guard helicopter that was seen flying low over protesters in Washington, DC, on Monday night had a "stated mission" in part to "deter" criminal activity including rioting and looting by keeping a presence overhead, a defense official who has direct knowledge of the orders the crew had.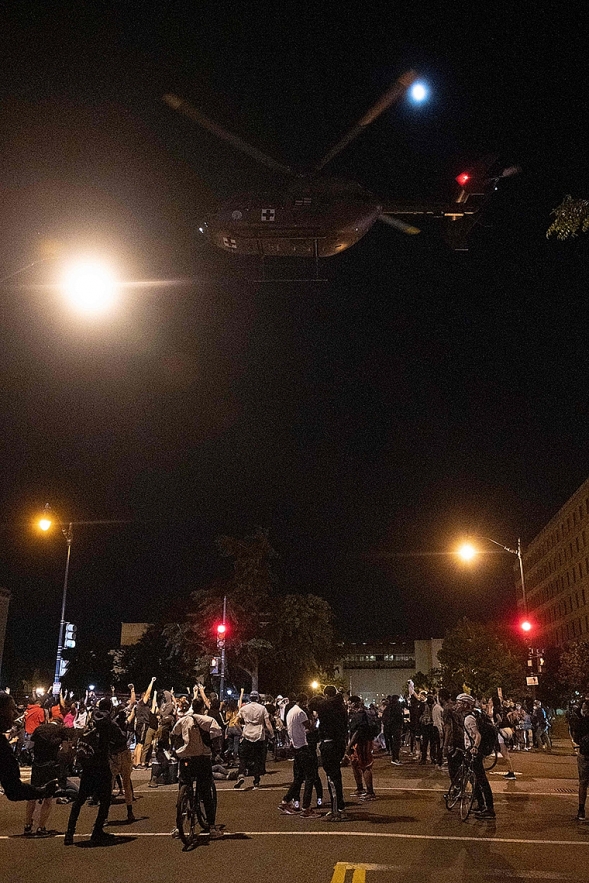 Photo: Roberto Schmidt/AFP/Getty Images
The official declined to be identified because the Washington, DC, National Guard is now investigating whether flights were conducted appropriately. The Lakota UH-72 was also supposed to also deter "unlawful assembly," provide medical evacuation from the crowd if needed and provide surveillance to command and control for force protection, the official said.
The investigation, the official said, is focusing on how those orders resulted in the low level flights that sent debris flying and was intimidating to civilians, the official said. President Trump has said that he did not view low-flying military helicopters over Washington, DC, Monday night as a problem, despite an investigation into those actions by the District of Columbia National Guard and an inquiry requested by Secretary of Defense Mark Esper.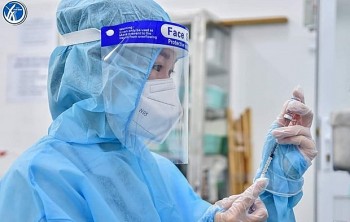 National
Vietnam News Today (December 9): Vietnam confirms 14,595 new Covid-19 cases; Vietnam, New Zealand sign action program to promote strategic partnership; HCM City to inject third Covid-19 vaccine jab from December 10; Hanoi may ban motorbikes in inner areas from 2025.