Coronavirus strange story
"Masks may be a must" during sexual activity
Canada's top doctor, also a top medical officer dispensed some important sexual education today for those attempting to date during a pandemic: consider wearing a mask during sex, especially wearing masks when having sex with a partner for the first time.
Reuters on September 3 reported Theresa Tam - Director of the Canadian Public Health Agency suggested that couples should not kiss and should wear a mask when "having sexual relations" to protect themselves from Covid-19 infection.
Wearing mask during sex with new partners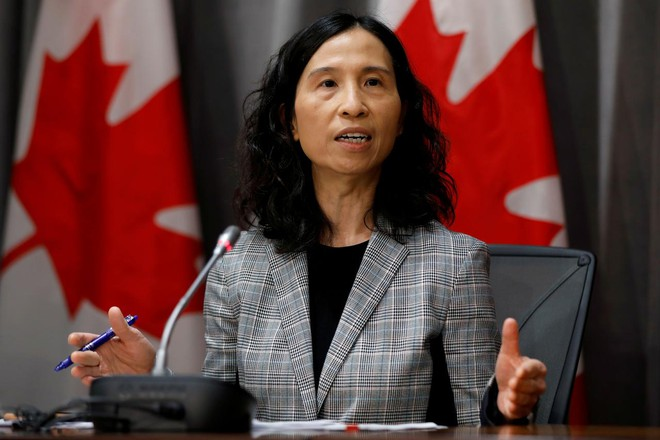 Canadian Public Health Director Theresa Tam has offered a bunch of tips on safe sex. Photo: REUTERS
Dr. Theresa Tam also added that "doing solo" remaining the safest sexual choice, helping to reduce the risk of Covid-19 infection. "The lowest risk sexual activity during COVID-19 involves yourself alone," she said.
"Sexual health is an important part of our overall health," she said in the statement. "However, sex can be complicated in the time of COVID-19, especially for those without an intimate partner in their household or whose sexual partner is at higher risk for COVID-19."
While obviously the sexual activity with the lowest risk "involves yourself alone," there are ways to make sex with others safer during the pandemic. One important first step is to trust that your partner is following COVID-19 precautions themselves and will be honest with you if they experience symptoms, said the ctvnews.ca.
Tam also suggests Canadians limit their use of alcohol or substances that might make a couple make unsafe decisions around sex, and that they make sure they are aware of whether their partner is at a high risk of COVID-19.
"Current evidence indicates there is a very low likelihood of contracting the novel coronavirus through semen or vaginal fluids," she said. "However, even if the people involved do not have symptoms, sexual activity with new partners does increase your risk of getting or passing COVID-19 through close contact, like kissing."
She recommends couples skip kissing and avoid "face-to-face contact or closeness" during sex, or "consider using a mask that covers the nose and mouth."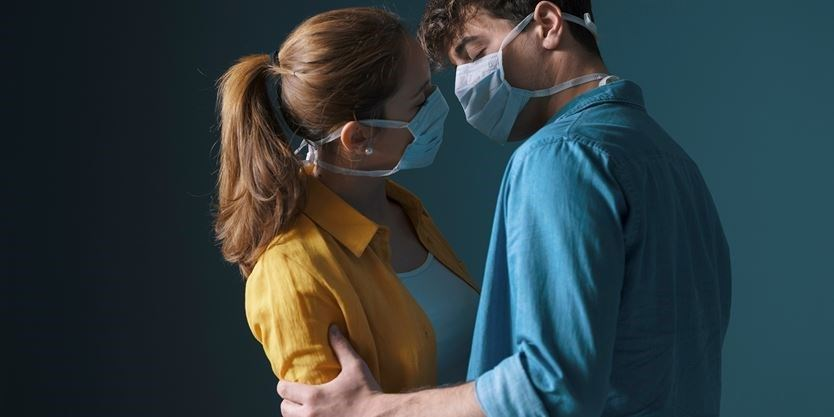 People are wondering if there's a way to practise safe sex during the COVID-19 pandemic. - Courtesy: Shutterstock photo
"By taking these precautions and staying conscious of the risks we assume, Canadians can find ways to enjoy physical intimacy while safeguarding the progress we have all made containing COVID-19."
In the statement, Tam also provided an update on COVID-19 numbers in Canada, saying that 88.5 per cent of the 129,425 people to contract the virus in Canada so far have recovered. Over the past seven days, an average of more than 490 new cases across the country have been reported daily.
Skip kissing and consider wearing a mask when having sex to protect yourself from catching the coronavirus, Canada's chief medical officer said on Wednesday, adding that going solo remains the lowest risk sexual option in a pandemic.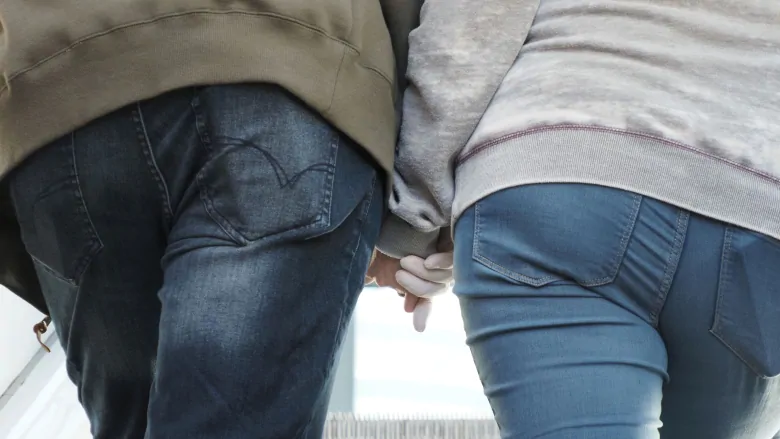 Skip kissing, avoid face-to-face closeness, wear a mask that covers your mouth and nose, and monitor yourself and your partner for symptoms ahead of any sexual activity with someone new.
As of Wednesday afternoon, Canada had 129,705 confirmed and presumptive coronavirus cases. Provinces and territories listed 114,842 of those as recovered or resolved. A CBC News tally of deaths based on provincial reports, regional health information and CBC's reporting stood at 9,171, according to the cbc.ca.
People are wondering if there's a way to practise safe sex during the COVID-19 pandemic.
Having sex with someone outside your pandemic social circle or household will increase your risk of catching COVID-19.
That's the word coming from Haliburton, Kawartha, Pine Ridge District Health Unit after B.C. health officials started people talking about using "glory holes" to practise safe sex during the global pandemic last week.
Smith manages the health unit's sexual health clinics. She says the pandemic has changed the way we interact, but finding fulfilling relationships can be important for our mental, social and emotional well-being.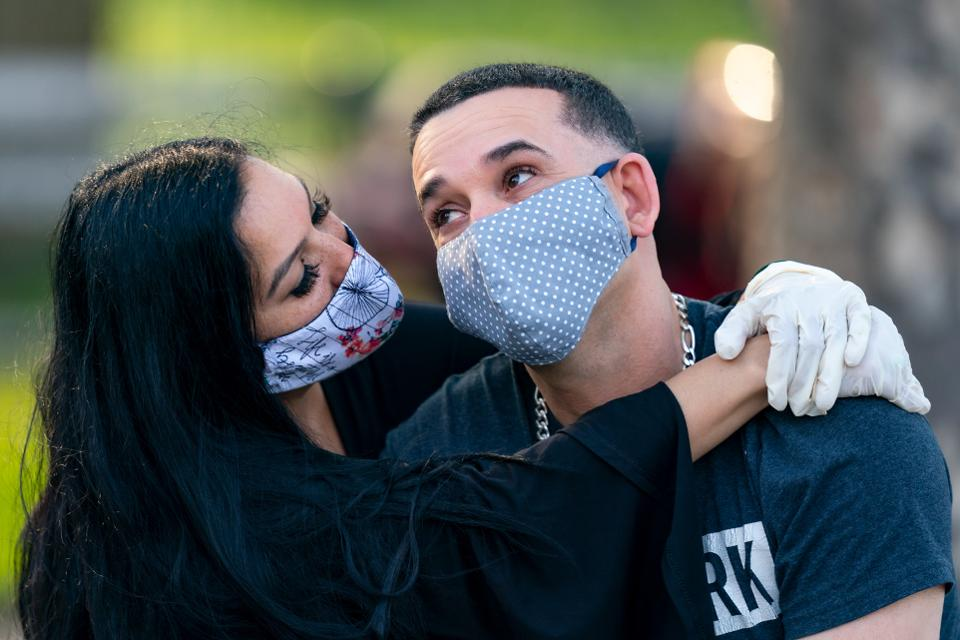 A couple wearing protective face masks embrace in Washington Square. Photo: forbes
"This is especially true when many of us have been isolated or apart from others over the past few months," she says. "But as more things reopen and people get out more, we need to continue taking precautions to prevent the spread of COVID-19."
Smith points out COVID-19 is spread through close contact between people, so in-person dates increase the risk of spreading the virus. Her first recommendation is to hold off on an in-person date with a new love-interest. Opt instead for a virtual date.
"There are also neat ways to make virtual dates more meaningful, such as arranging to cook the same recipe, eating takeout that you ordered from the same restaurant (and) watching the same movie," she says.