Mau Son Peak frozen in frost as temperature plunge minus 2 Degrees
In the early morning of January 8, Mau Son Mount in Lang Son and Phia Oac in Cao Bang were covered by frost, with the temperature dropping to minus 1-2 degrees.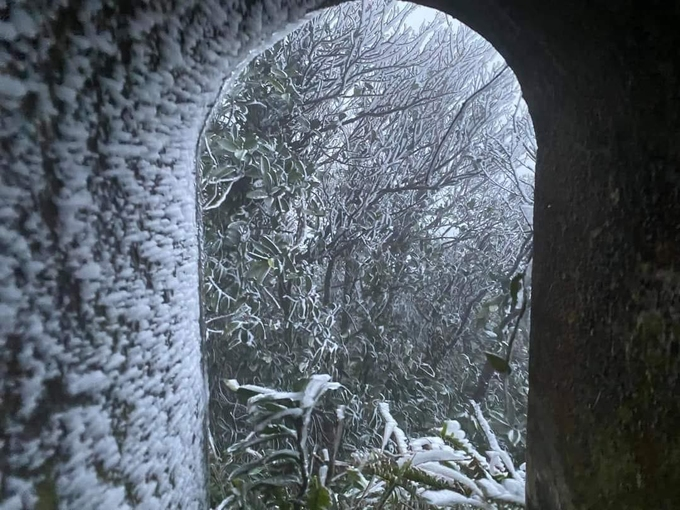 Frost in Mau Son Mount this morning. Photo: VNExpress
According to the National Centre for Hydro-Meteorological Forecasting (NCHMF), Mau Son Mount was the coldest in the Northern region with the temperature plummeting -2 Degree Celsius. It was followed by Dong Van (Ha Giang) with 2 Degrees Celcius; Trung Khanh (Cao Bang) and Sa Pa (Lao Cai) with 3 degrees Celsius, VNExpress reported.
Located at an altitude of 1500m above sea level and being the first place in Vietnam welcoming the strong cold spell, Mau Son was covered in frost. The frost has appeared since last night and became thicker this morning, Hoang Lang Huy, a local resident, was quoted by VNExpress as saying.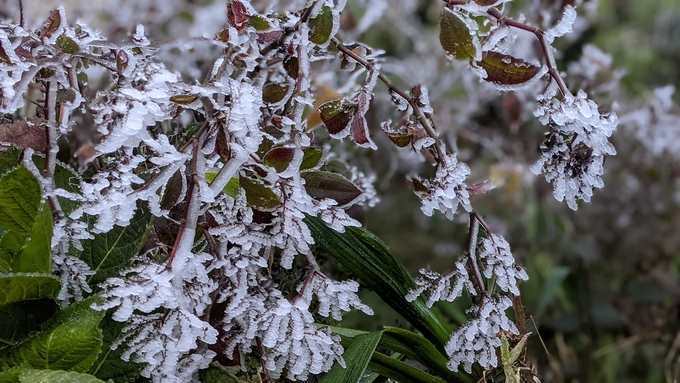 Photo: VNExpress
At Phia Oac Mount in Thanh Cong Commune, Cao Bang's Nguyen Binh District, the temperature plunged to -1 Degree Celcius. The frost was seen in places situated at an altitude of 1,400m or more. The lower places only experienced drizzle.
The temperature in Hanoi was 11 Degree Celcius and slightly rose from 1-2 degrees at noon.
The cold air currently hitting the Northern region is divided into two forms namely the humid cold occurring between January 7 and 10 and the dry cold between January 11 and 13.
NCHMF said that from now to February, the temperature in the North and provinces from Thanh Hoa to Thua Thien, Hue is expected to be 0.5-1 degree lower than the average of previous years. The severe cold snaps are likely to last 5-7 days.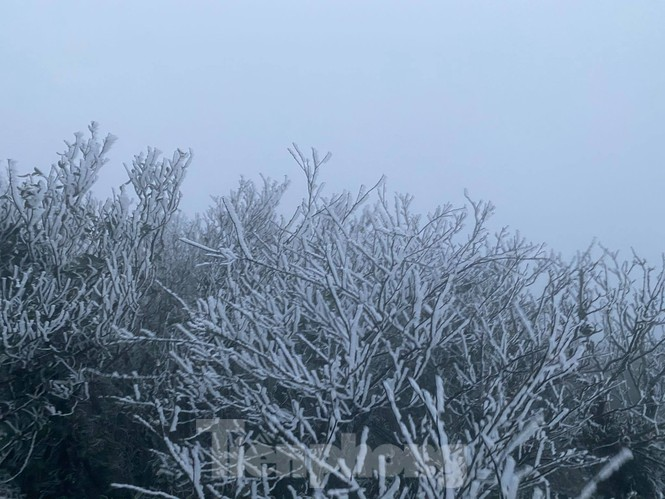 Photo: Tien Phong
In the Gulf of Tonkin, off the coast of the central and southern regions, the waters are forecast to have strong winds with sea waves of up to 3-5m, while the high tide is predicted to hit the central and southern localities in the next 10 days.
In recent days, strong winds, high waves, and high tides have caused coastal erosion in the south-central provinces Binh Thuan and Phu Yen along with some other localities.
The Central Steering Committee for Natural Disaster Prevention and Control, and the National Committee for Natural Disaster Response, and Search and Rescue has asked steering committees for natural disaster response, search and rescue of northern and central localities and coastal provinces and ministries and sectors to prepare response measures, Vietnamnews said.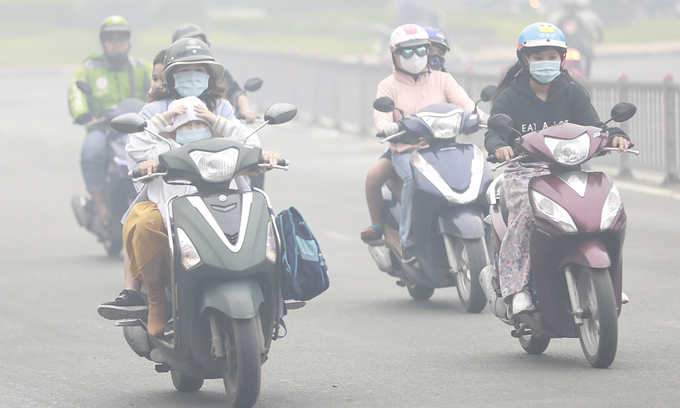 Photo: VNExpress/ Huu Khoa
The focus will be given to implementing safety measures for the elderly, children, and students, and cold prevention solutions for animals and plants.
Temperatures in HCMC and other southern Vietnam localities could drop to 18 degrees Celsius from Saturday to Monday as a mass of cold air approaches from the north, according to VNExpress.
Southern Regional Hydro-Meteorological Center on Thursday said temperatures would drop to their lowest in the early morning, before gradually rising during the day. The highest temperature could go up to 33 degrees Celsius (91.4 degrees Fahrenheit) at noon, it added.
After next Monday, another mass of cold air would affect southern Vietnam, though not as severely as the one prior.