McKinsey & Fitch Ratings highly appreciate Vietnam's economic resilience
According to McKinsey, Vietnam's domestic economy is set to return to growth, but not until the global economy bounces back. Meanwhile, Fitch Ratings says that Vietnam is stand out among Asia's frontier and emerging markets this year in terms of its economic recovery and success in curbing the coronavirus pandemic. 
Opening the article named "Emerging from the pandemic, Vietnam must position itself for recovery", the author stated that Vietnam has gone through more than two months without community transmission, making the country become one of the 11 outperformers among emerging countries, and the first one to completely reoperate its economy.
"Vietnam has fared better economically than many countries," McKinsey evaluated. GDP growth in the first quarter was at its lowest level since 2010, although it was still in positive territory at 3.8 percent.
As exports and tourism were seriously impacted, domestic consumption has been expected to accelerate Vietnam's economic recovery. With a rapidly rising middle class and disposable income, domestic spending has long been a key growth engine of Vietnam, occupying for 68 percent of GDP.
In addition, Vietnam's travel restriction and suspension of nonessential activities lasted only 22 days—considerably shorter than many other countries, partly relieving the pressure on consumption. A VND 27 trillion stimulus package released in March, targeting households and small businesses, also helped shore up demand.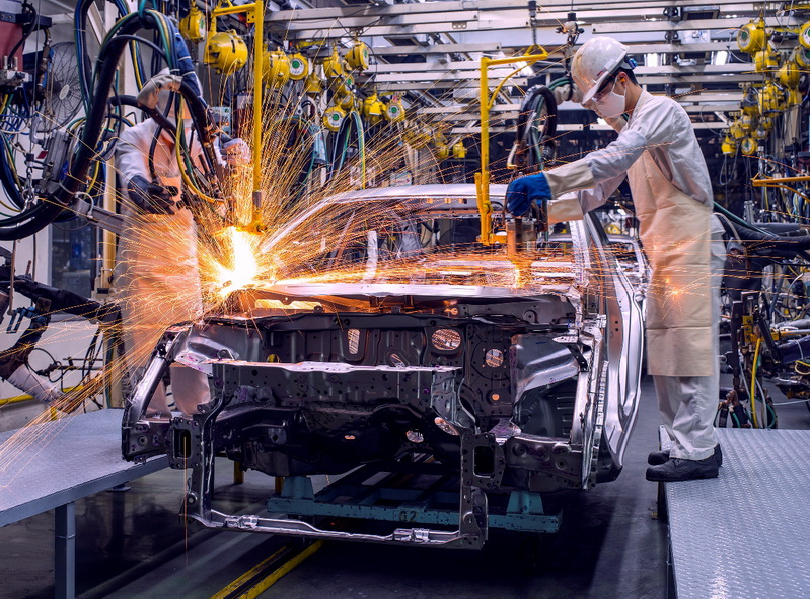 McKinsey & Fitch Ratings highly appreciate Vietnam's economic resilience Illustrative photo: Hanoimoi
The author also emphasized that it is necessary to judge how long domestic consumption can keep the economy afloat without a return to growth in other key sectors of the economy. However, taking a closer look at Vietnam's spending characteristics will give some reason for confidence. The main reasons for optimism lie in spending on essential goods and services which account for 42 percent of national GDP, compared to 26 percent of discretionary spending.
According to the article, manufacturing has a key sector for Vietnam's growth, making Vietnam achieve one of the highest trade ratios over GDP in Southeast Asia. Nevertheless, the COVID-19 pandemic disrupted the supply as China imposed a lockdown order, and then by a sharp decrease in demand key export markets stalled.
However, there are some encouraging highlights namely Vietnam implemented important measures to maintain the operation of the manufacturing sector although many countries in the world were still in lockdowns. Specifically, engineers of two big international manufacturers were allowed to enter Vietnam early this year to ensure their factories running at full capacity.
The Vietnamese government also collaborated with the local enterprises to ramp up production of personal protective equipment (PPE) for essential workers, enabling them to get access to the global market.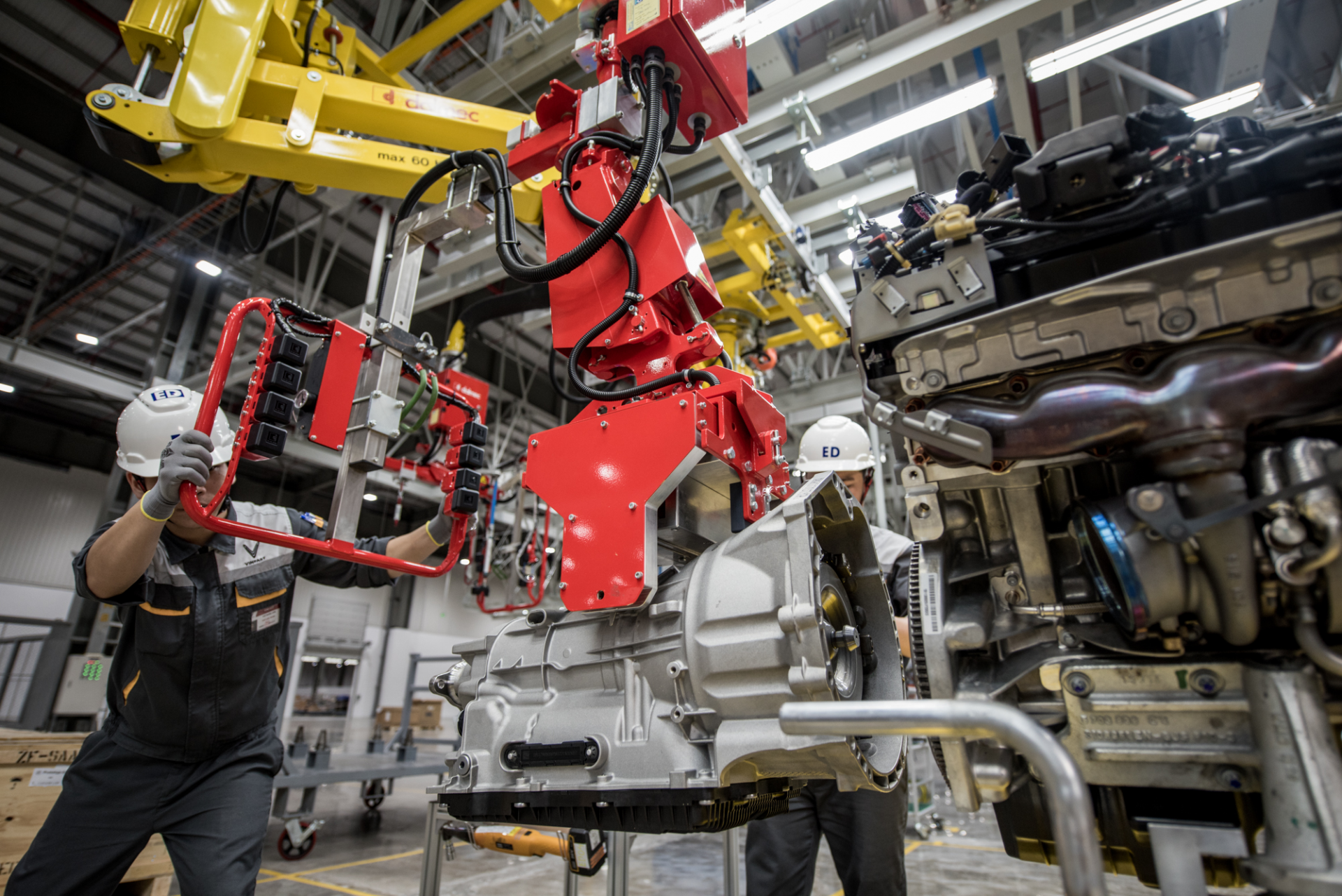 McKinsey & Fitch Ratings highly appreciate Vietnam's economic resilience Illustrative photo: Hanoimoi
"Vietnam has long been an attractive offshoring destination", the article added. A survey of McKinsey with fashion-sourcing executives in May indicated that 24 percent of respondents said that they expect to see Vietnam's manufacturing increase, more than any other country in Asia.
This year goes on a challenging one, but Vietnam could expect that the rapid economic growth in recent years to return next year and it will likely see its position as an offshoring location reinforced once the global economy starts to recover.
If Vietnam can maintain success in coping with COVID-19, simultaneously making proper structure transformation, it will not only recapture its economic position pre- COVID-19 epidemic but it will also get motivated for new economic growth.
Meanwhile, in an article called "Vietnam Outperforms among Asia's Frontier Sovereigns" published on Fitch Ratings, the author wrote Vietnam is one only four Fitch-rated sovereigns in the Asia Pacific that Fitch Ratings expected to post positive economic growth in 2020. In spite of the effect of COVID-19, Vietnam's economy has boosted by 0.4% year-on-year in the second quarter of 2020. Fitch also forecasted that the economic growth pace will accelerate in 2021 as tourism exports recover.
The article said that Vietnam's growth momentum lies in the extraordinary success in the fight with COVID-19. Vietnam has reported no deaths from COVID-19 showing the effectiveness of the official health policy response.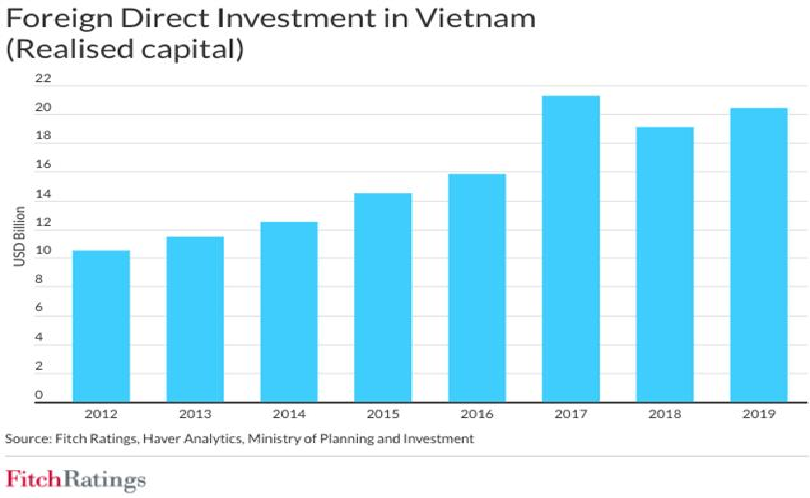 Source: Fitch Ratings
Vietnam has issued a fiscal stimulus of around VND271 trillion (3.4% of GDP) to help compensate for the effects of the pandemic, consisting of tax deferrals, cuts, and exemptions, as well as cash transfers to affected workers and households.
Besides, the State Bank of Vietnam has also relaxed monetary policy to support the economy, but the lower-interest-rate environment and state pressure on banks to ease lending terms will weigh on bank profitability. Meanwhile, slower economic growth and loan forbearance will add to asset quality problems. These factors will aggravate the structural weaknesses in the banking sector.
Vietnam's economy has benefited from trade diversion associated with rising costs in China and the US-China trade war. It is reported by the US Office of Textiles and Apparel that Vietnam's share of US apparel and textile imports rose to 15.5% from 12.9% in 4M19.
Closing the article, the author recommended that Vietnam would benefit from the EU-Vietnam Free Trade Agreement taking effect in August, it needs to have thorough preparation to make use of this agreement.