Meet The First Vietnamese Appoined As Principal in Japan
Nguyen Duy Anh is the first Vietnamese man to be appointed as principal at a distingushed Japanese school.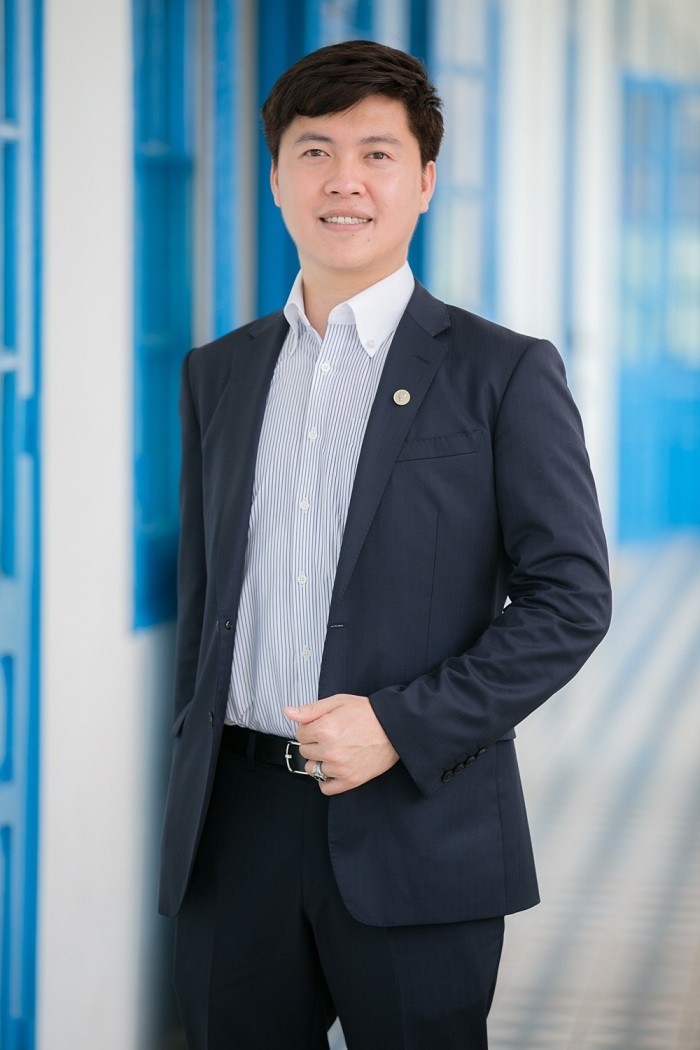 Nguyen Duy Anh - the first Vietnamese was appointed as principal in Japan's school.
After nearly 16 years of studying, working and dedicating himself in the field of education and administration in Japan, Nguyen Duy Anh was honored to become the first Vietnamese to be appointed the principal of GAG Japanese Language Institute.
Born and raised in a family with a tradition of studiousness in Hanoi's outlying district of Dong Anh, Duy Anh has continued the family tradition and achieved impressive academic achievements. After graduating from Lien Ha High School, he went to Japan to study.
In the land of the rising sun, Duy Anh attended three schools for 7 years: Japan Institute of Japanese Language and Culture (Fukuoka Prefecture), EHLE Institute Japanese Language School (Osaka City), and University of Hyogo (Kobe City, Hyogo prefecture).
In 2013, with a bachelor's degree in international economics and N1 certificate - the hardest level of Japanese Language Proficiency Test, along with the wish to create opportunities for more young people access to the higher education in Japan, he has actively searched for jobs in the field of education and training, constantly strives to upgrade and innovate his knowlegdes during his work in Japan.
At first, Duy Anh took on the position of manager and interpreter for international students at Osaka Minami Japanese Language School (Osaka City). In the extremely demanding and stressful working environment, the young man has successfully completed his work, received the trust and respect of his colleagues as well as the board of director of the university. Many Vietnamese and international students after graduating from school still remember him as a teacher, a close and enthusiastic brother who always helps them in their time studying and working in Japan.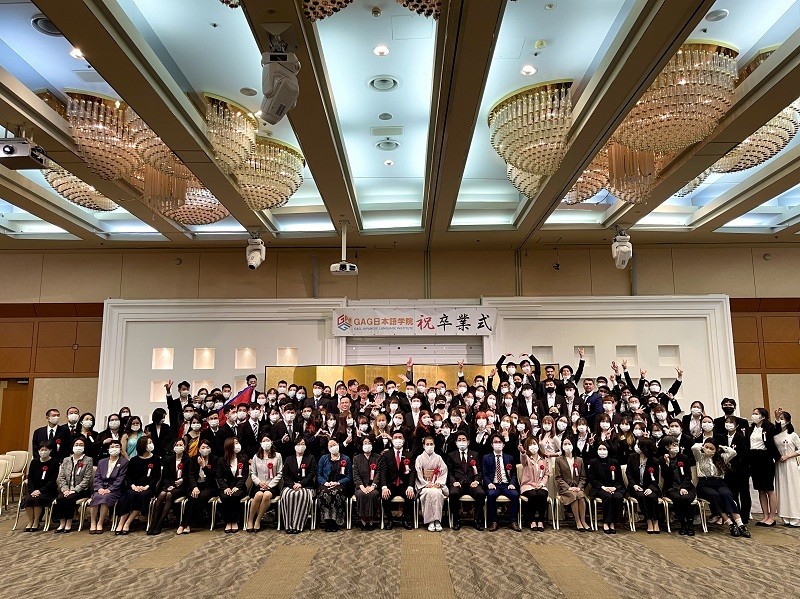 A closing ceremony of GAG Japanese Language Institute.
After gaining management experience at Osaka Minami Japanese Language School, Duy Anh made an extremely bold decision that he has been passionate about for a long time: Building a training facility with Japanese standards, friendly to international students and especially Vietnamese students. From there, the journey to build an educational training institution in Japan officially began. And very quickly, he started to prepare for the project, gathered the staff and teachers, and put together the facilities.
Only a year later, the first school was founded by Vietnamese people, was officially put into operation. In April 2015, GAG Japanese Language Institute officially went into operation and trained the first generation of students. Duy Anh holds the position of CEO of the institute. The young man's dream has gradually become a reality, the difficulties in the early stages have said all that determination.
With the view that "Training quality is the core value, bringing value to students", Duy Anh does not hesitate to plan to recruit Japanese teachers with expertise and experience in teaching languages. Thanks to that, GAG Institute always receives positive feedback from the students themselves.
With good news from far away, GAG Japanese Language Institute gradually becomes the first choice of excellent and hard-working international students. And another special feature that almost students will not be able to find at other Japanese language schools is the "super huge" scholarship programs before, during and after studying at the school, which the main purpose is to encourage and motivate learners, creating a quality learning environment an full of competition, requiring you to always put themselves.
Talking about his brainchild, Duy Anh said: "Indeed, I was very busy at that time, sometimes I had to take advantage of the time on each flight to sleep because of the overwhelming workload. When I look at the current achievements of the institute, I see that my efforts back then paid off."
Although its short establishment time, with the efforts of the teaching staff and the help of the local government, GAG Japanese Language Institute has risen to become a school with rapid growth, large scale and reputation in Fukuoka City, becoming a prestigious name for parents and students when they have a desire to let their children study in Japan.
The Fukuoka Immigration Bureau always highly appreciates GAG Japanese Language Institute in the application examination and the depth in student management. Its pass rate has always been high compared to other schools. Currently, 50-60% students of GAG Japanese Language Institute are Vietnamese students. In addition, the institute also has international students from China, Korea, Taiwan (China), Nepal, Sri Lanka, Mongolia, Hong Kong (China), Thailand, Russia, USA which make it an international multicultural and linguistic environment.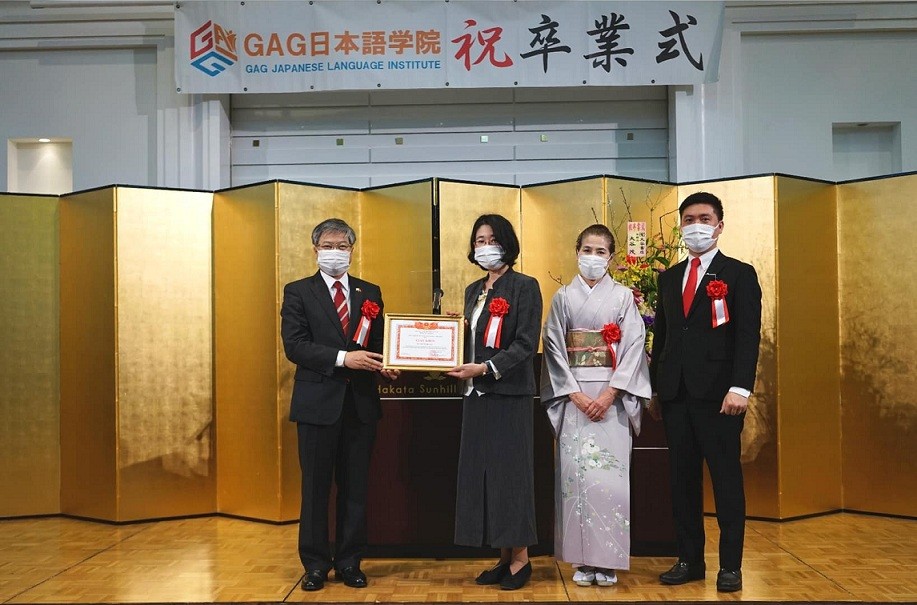 Vu Binh - Consulate General of Vietnam in Fukuoka awarded two certificates of merit to Nguyen Duy Anh and GAG Japanese Language Academy for their contributions to the community.
Like a tireless bird, Duy Anh has had many business trips to Vietnam and to a number of countries in East Asia and Southeast Asia in recent years to expand the educational cooperation between GAG Japanese Language Institute with educational and training institutions in the host country, to create a cross-cultural learning environment where students will have to prioritize using Japanese in class.
Sharing about his working principle, he said he always try to do everything for the prestige of GAG Japanese Language Institute. For him, the interests of the students come first as well as the school quality must be built from the smallest things and must always be updated, so that GAG will become a large and prestigious educational institution in Japan in the near future.
With his unceasing contribution and dedication, from May 2021, Duy Anh has officially assumed the position of rector of GAG Japanese Language Institute which is a well-deserved reward for his efforts. He also is the first Vietnamese to become principal of an educational institution in Japan.
In particular, Duy Anh is one of the founding members of the Japanese Language Education Association for Countries that do not use Chinese characters (JLAN). With the mission of helping international students from countries that do not use Chinese characters as a writing system, the association has made efforts to organize academic exchange programs between Japanese and Vietnamese universities. In addition, the association also makes efforts to send leading experts in Japanese language training to teach students of the association's member universities.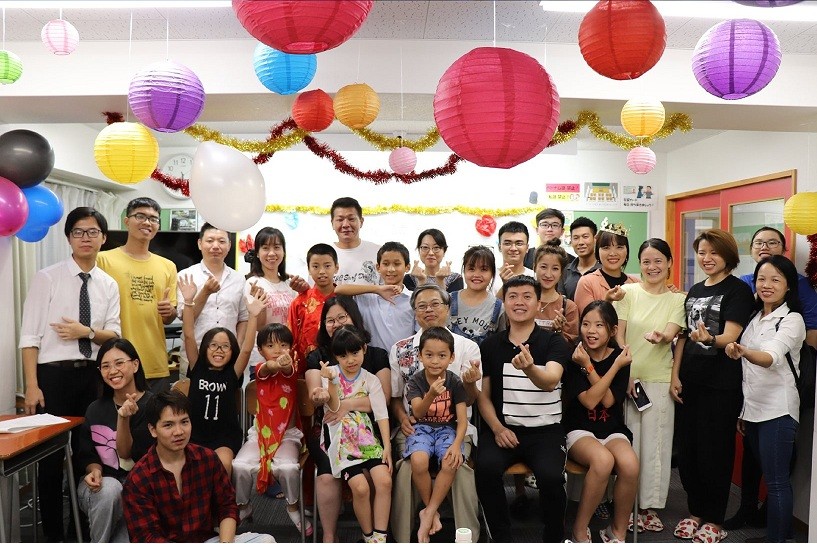 Nguyen Duy Anh is eager in activities of the Vietnamese community in Japan.
Not only skillful in educational management, Nguyen Duy Anh is also highly enthusiastic supporting activities of the Vietnamese community in Japan. In Fukuoka City, he is also known as the vice president and general secretary of the Vietnamese Association in Fukuoka. Together with the executive committee, he has successfully organized many events such as "Vietnamese New Year Festival in Fukuoka" with the participation of the Vietnamese MC Tuan Tu and Miss Earth 2018 Phuong Khanh; free masks for the Vietnamese community in Fukuoka, fundraising to support Vietnamese people in Japan suffering from Covid-19 and the vaccine fund of Vietnamese government.
The Consulate General of Vietnam in Fukuoka also awarded two certificates of merit to Nguyen Duy Anh along with entirely teachers of GAG Japanese Language Institute for their valuable contributions. Hopefully, Duy Anh will achieve more success in the future and guide more and more generations of excellent students in the land of cherry blossoms.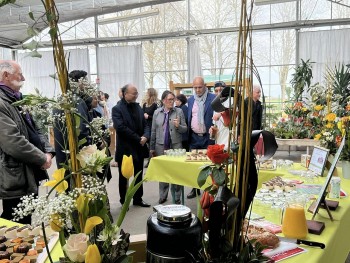 Overseas Vietnamese
Vietnamese Ambassador to France Dinh Toan Thang recently paid a working visit to Saintes, a city in southwestern France, to promote cooperation between the city and Vietnamese localities and attended the Vietnamese Culture Day, VNA reported.