Tokyo Paralympics: OVs in Japan support Vietnamese athletes
Expatriates in Japan have come to visit and cheer on Vietnamese Paralympic athletes, reported VNA.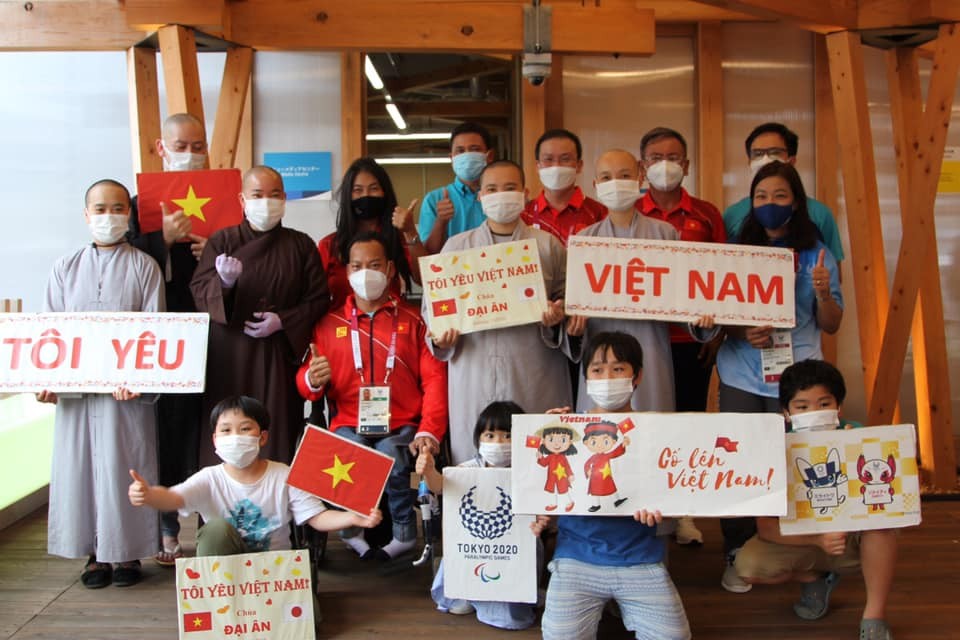 Representatives of the Vietnamese Embassy and overseas Vietnamese community in Japan recently visited and presented gifts to the Vietnamese delegation to the Tokyo 2020 Paralympic Games.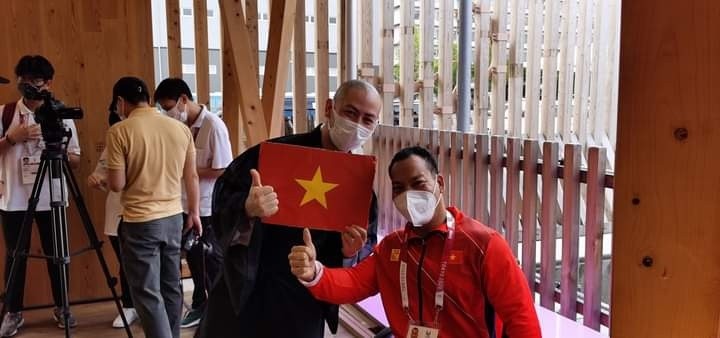 Buddhist nun Thich Tam Tri, President of the Association of Vietnamese Buddhists in Japan, wished the delegation good health and achievements at the sport tournament.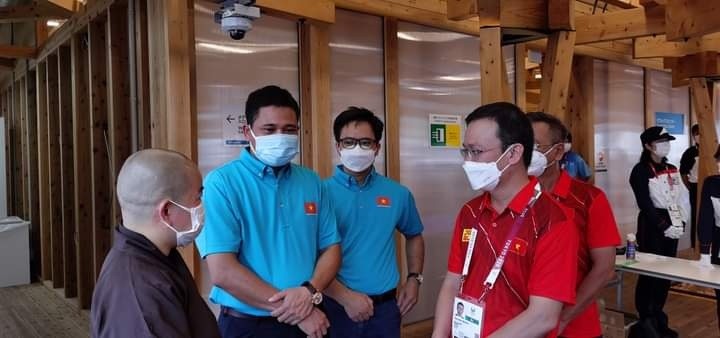 Deputy Director of the Vietnam Sports Administration Nguyen Hong Minh, who is also head of the delegation, expressed his gratitude toward the Vietnamese expatriates in Japan for their attention and encouragement.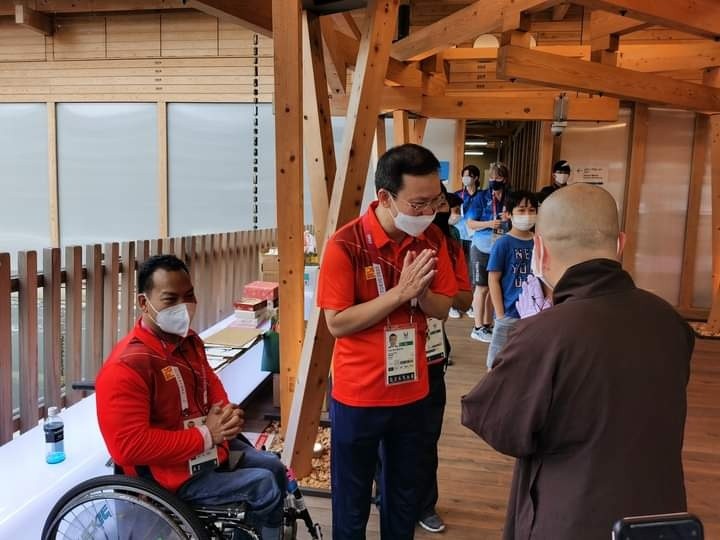 He said the support will help fuel Vietnamese athletes' determination to deliver their best performance at the games.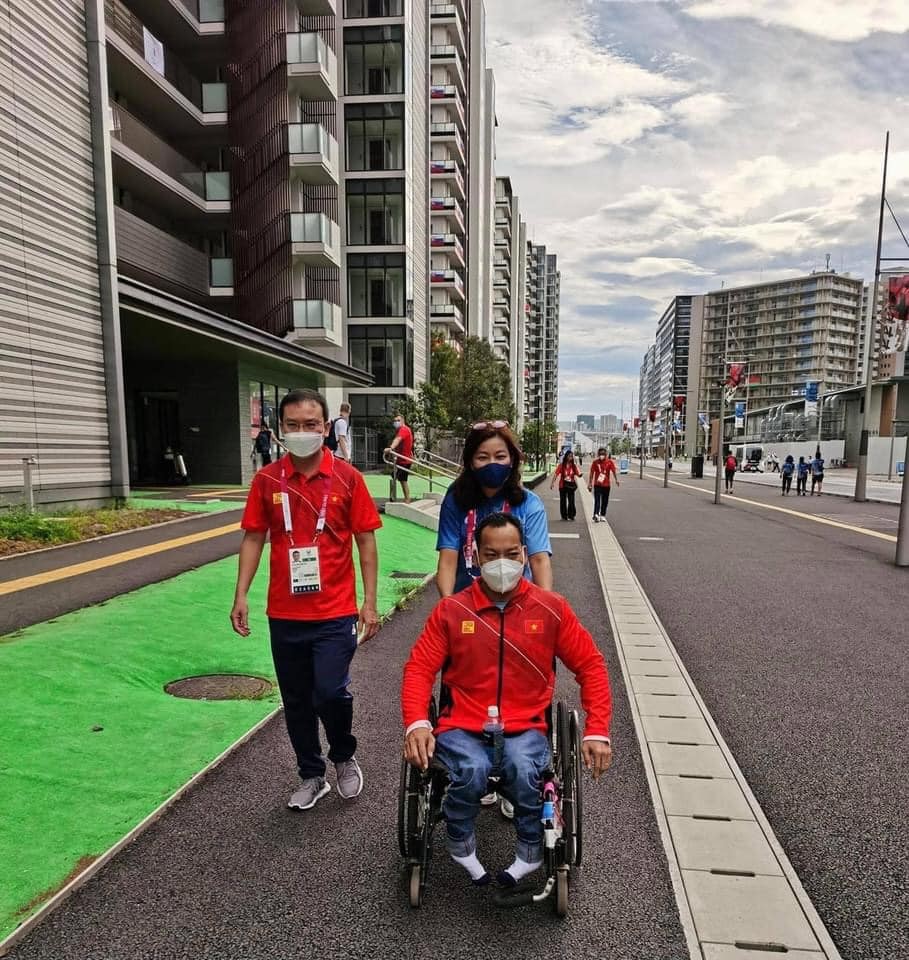 Two weightlifter Le Van Cong and Chau Hoang Tuyet Loan of the Vietnam team had their first training session at the venue for this sport.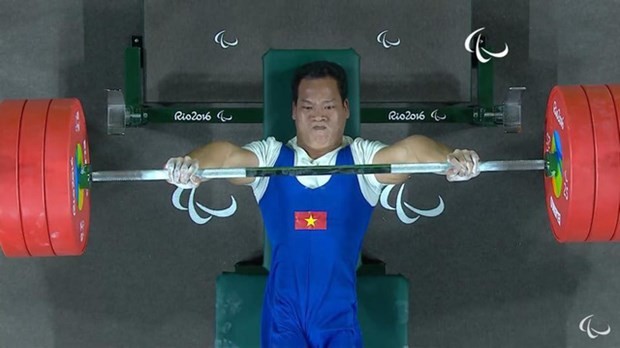 Le Van Cong is holding the weightlifting record in the men's 49kg weightlifting category at the 2016 Paralympics. Photo: VTV
The 15-strong Vietnamese sport delegation includes seven athletes who will compete in three sports, namely weightlifting, swimming and athletics at the Tokyo Paralympics, slated for Aug. 24-Sept. 5.
The athletes flied to Tokyo on two different flights with six of them arriving on August 19 afternoon and the remainders on Aug. 20 morning.
Chau Hoang Tuyet Loan and Le Van Cong will show their strength in weightlifting; Vo Thanh Tung, Trinh Thi Bich Nhu, Do Thanh Hai will compete in swimming; and Cao Ngoc Hung and Nguyen Thi Hai will demonstrate their skills in athletics.
The athletes will be joined by three coaches as well as officials, doctors and translators.
The opening ceremony of the Tokyo 2020 Paralympic Games will take place on at 8 p.m. Aug. 24 and the closing ceremony at 8 p.m. on Sept. 5.
The Vietnamese swimmers will compete on Aug. 25, while the weightlifters will have their first game on Aug. 26, and the track and field athletes will begin on Aug. 27.
Five years ago, Vietnamese athletes with disabilities made their mark at the Rio 2016 Paralympics when they won one gold, one silver and two bronze medals.
Top 10 Richest Athletes Worldwide in 2021

Who are the richest athletes in the world? What are the earning sources of these highest-paid athletes? Exploring sponsorship deals, businesses, and more with Vietnam ...
Friendship
On March 25, the 92nd anniversary of the founding of the Ho Chi Minh Communist Youth Union took place at the Russian Presidential Academy of National Economy and Public Administration (RANEPA) in Moscow.