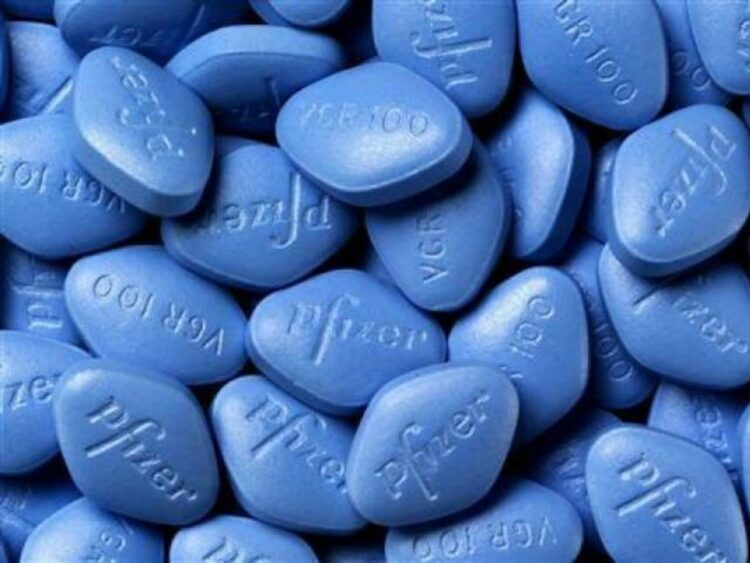 Photo: baomientay.com
Duong Trung Hieu, 30, from the central province of Quang Binh, and Huynh Van Hung, 26, from the south central province of Ninh Thuan, would be prosecuted for "manufacturing and/or trading in fake goods claiming to be curative medicines."
According to investigators, since 2019, Hieu had purchased the drugs from Hoang Ha in the Central Highlands province of Gi Lai, and given them to Hung for storage.
Hieu was arrested on March 28 when he was on way to Hung's house to get the drugs.
During raids, police seized 30 tablets labeled as Viagra in Hieu's house in Tan Son Nhat ward, district 1, and another 700 tablets in Hung's home in Tan Hiep ward, Tan Phu district.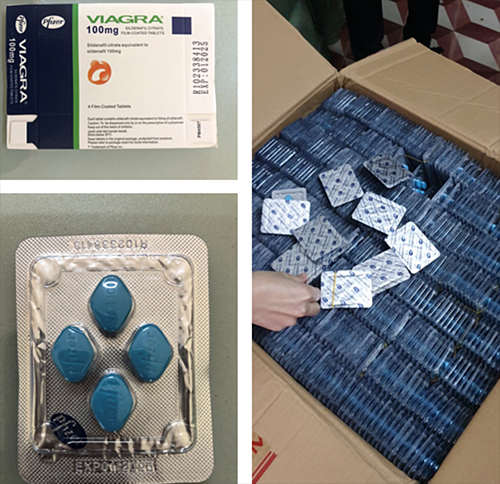 The counterfeit Viagra as seized by police in Gia Lai Province, February 2021. Photo by police
Also in March, Gia Lai Police in coordination with competent forces arrested Ha, 34, and Truong Thanh Toan, 29, for "trading in fake curative medicines."
Investigators said 5,000 tablets labeled as Viagra and transported into Vietnam by the two men were all counterfeit.
The men said they could earn VND4 billion ($173,805) by selling the pills on the local market.
They confessed that they had bought the counterfeit products from a Chinese trader using Chinese social media./.
Rosy Huong