Vietnam suspends Pakistani pilots over fake license concerns
The Civil Aviation Administration of Vietnam (CAAV) has reviewed and temporarily suspended 27 Pakistani pilots working for Vietnamese airlines following Pakistan discovered 262 local pilots used fake airplane licenses.
Mr. Dinh Viet Thang, Head the Civil Aviation Administration of Vietnam (CAAV) said "the decision had come into force on Thursday. The suspended pilots are those having airplane licenses issued by Pakistan".
"Currently, the CAAV is waiting for the results of a review from the Pakistani aviation authorities to identify whether those pilots have used a fake license or not," Thang said, adding that cases of legal licenses would continue to fly again.
Concerning the process of recruiting foreign pilots working at Vietnamese airlines, Thang said pilots would obtain licenses from the country where they were trained. When foreign pilots want to work in Vietnam, they must transfer their airline license into Vietnam's recognized one. However, to do that, they must go through the testing process of the CAAV, reported Dan Tri.
Earlier, The Minister of Transport Nguyen Van The asked the CAAV to review the licenses of all foreign pilots working at Vietnamese airlines after the news that Pakistani aviation authorities detected more than 250 Pakistani pilots using fake airplane licenses.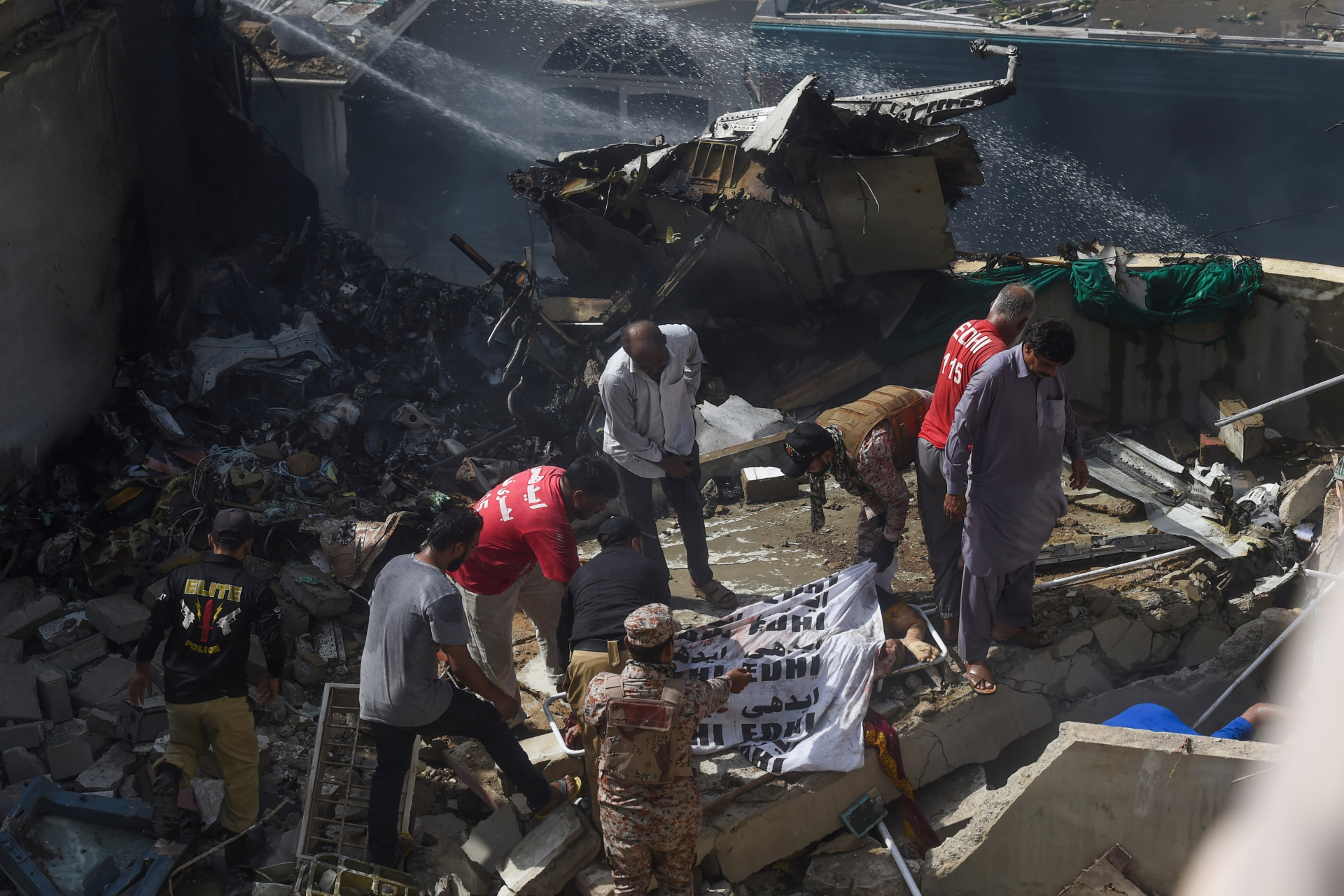 Rescue workers cover a body amid rubble at the scene of a Pakistan International Airlines passenger jet crash in a residential neighborhood of Karachi, Pakistan, May 22, 2020. Asif Hassan/AFP via Getty Images
To ensure absolute aviation safety, The Minister Nguyen Van The also requested the CAAV to suspend foreign pilots using Pakistan-issued certificates suspected to be counterfeit.
The results of the review must be reported to the Ministry of Transport before July 31, 2020. Thang said that initial findings indicated no foreign pilot, apart from the Pakistani pilots, have Pakistan-issued certificates.
On June 26, Minister of Pakistani Aviation Minister Ghulam Sarwar Khan announced that the civil aviation authority decided to ground 262 pilots suspected cheating in license examinations after an initial investigation into a Pakistan International Airlines (PIA) plane crash in May that that killed 98 people in southern Pakistan last month.
"They were found not to take their exams themselves," said Khan. "They give money and have a dummy candidate sit in their place."
On May 22, 98 people were killed when a PIA Airbus A320 crashed into a residential neighborhood about 1.4km (0.9 miles) from Karachi's Jinnah International Airport. The air accident investigation board's initial report found that the pilots had ignored three warnings from air traffic control regarding the aircraft's excessive altitude and speed during the approach, according to the Aljazeera.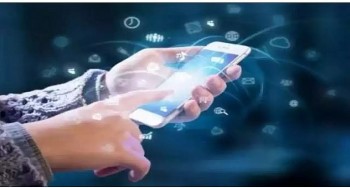 World
The Indian government has blocked as many as 232 apps operated by foreign entities, many of them Chinese, for being involved in betting, gambling and unauthorised loan services.