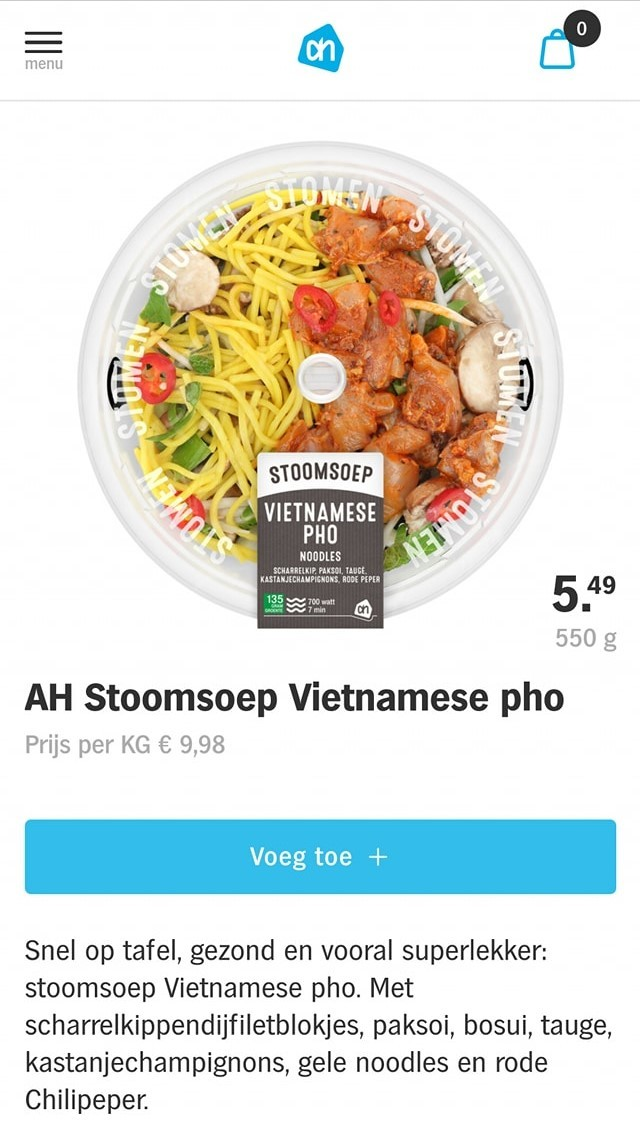 The product called "Vietnamese Pho" is sold at AH supermarket.
The Vietnamese community in the Netherlands has recently widely discussed an incident that the biggest supermarket chain in the Netherlands, Albert Heijn (AH) removed their products called "Vietnamese Pho" from the shelves after facing heavy criticism from customers.
The incident derived from a Vietnamese Dutch female customer Tessa Yen Nguyen seeing a product named "Vietnamese Pho" displayed for sale at the Albert Heijn supermarket.
"This isn't completely "real" Vietnamese Pho." Tessa Yen Nguyen told De Telegraaf.
Tessa Yen Nguyen wrote a letter to the Board of Directors of AH Supermarket to reflect the incident as well as express her feelings about the "so-called Vietnamese Pho" that they are selling.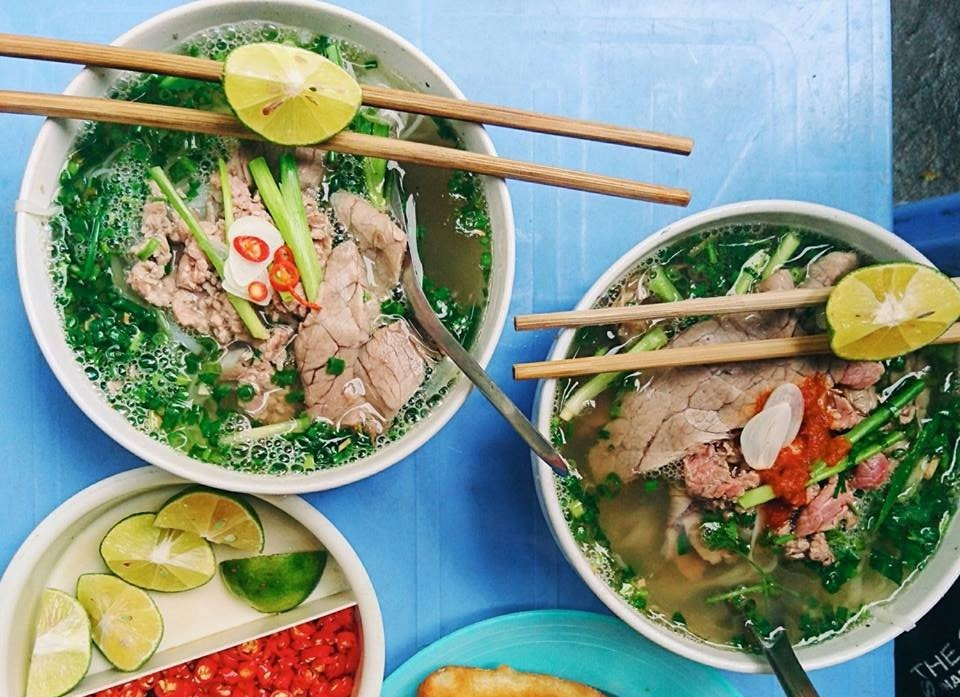 Bowls of "authentic" Vietnamese Pho. Photo: Fantasea
"The incident is extremely terrible and unprofessional that occurs at the largest supermarket chain in the Netherlands", Yen Nguyen opened her complaint letter frankly.
"So-called Vietnamese Pho" at Albert Heijn includes chicken thighs, while the ingredients of the "authentic" Pho is sliced beef or chicken, said Yen Nguyen, adding that the yellow noodles are used to supplant for rice noodles in real Vietnamese Pho.
"The supermarket needs to have the responsibility to sell real Vietnamese Pho to customers. They cannot mix all ingredients together and call it Pho", she emphasized.
The incident has made the Albert Heijn supermarket receive a torrent of criticism from social media users.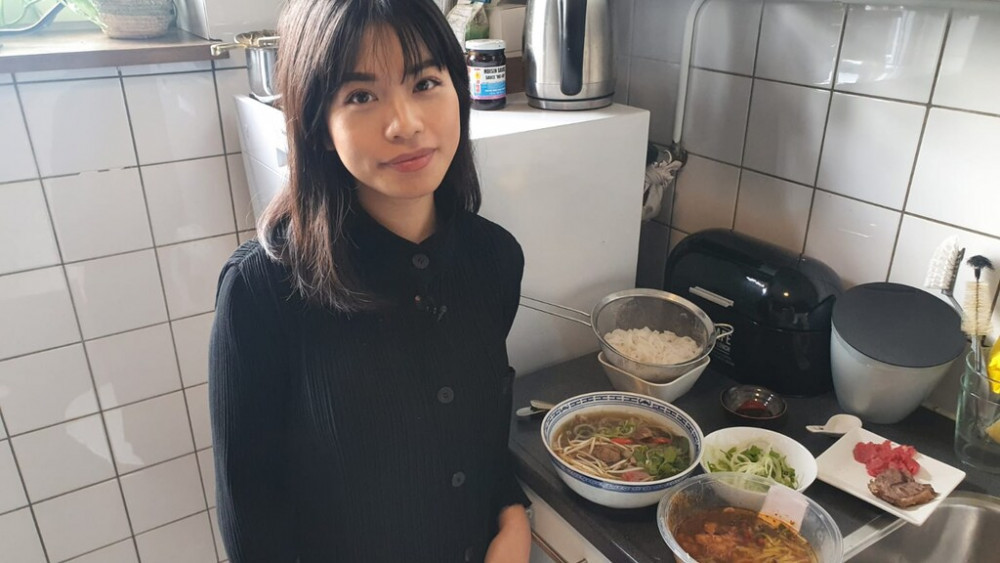 The Vietnamese community in the Netherlands express their determination to "protect" traditional Vietnamese Pho. Photo: Rtlnieuws
One Facebook user stated that he felt hurt as Vietnamese Pho was varied carelessly and arbitrarily.
Another Vietnamese Dutch said that cuisine is a part of the culture; hence, the incident is an act of "insulting Vietnamese culture, either accidentally or intentionally".
"You can call it by whatever name you come up with, but it's not Pho," said one Twitter user.
According to the supermarket's spokesman Ronald Van den Aart, their priority is not creating traditional products exactly like original ones. "We just want to bring customers tasty, easy to eat, and healthy dishes", he added.
However, not long afterward, Albert Heijn decided to remove their products named "Vietnamese Pho" from the shelves for the reason of having not many people to buy. They even didn't admit that their products got criticism from customers, even calling for a boycott.
Malie Nguyen