Mid-Autumn festival: Feel the familiar yet fresh experiences in Singapore
Create you own paper toys & ornaments
(VNF) – Celebrate Mid-Autumn Festival like the Singaporeans do, it is absolutely a familiar yet fresh experience.
Mid Autumn Festival is one of the most important festive seasons in Singapore.
Lanterns, mooncakes, arts performance, things sound similar to the way we, the Vietnamese people celebrate the full-moon day in lunar August.
However, it is actually a "same same but different" experiences for any foreign travelers to the country from mid September to late October.
This year's Chinatown Mid-Autumn Festival invites local and overseas visitors to immerse themselves in the most well-loved traditions of the annual festival. Themed "Celebrations of our Traditions", this year's festival will bring back the traditional cellophane lanterns, which serves as the inspiration for this year's Street Light-Up; while emphasizing family togetherness with a new event.
Chinatown illuminated by vivid lanterns for Mid Autumn Festival (source: Chinatown Festival Facebook)
In Singapore, the season of colourful lanterns and mooncakes is held annually in Chinatown to mark the Full-moon festival.
This year, from September 23 to October 19, Chinatown will be adorned with over 1,000 handcrafted lanterns to mark the Mid-Autumn Festival, which takes place on October 4.
Visitors to Chinatown can look out for the lanterns, designed by craftsmen from China and students from the Nanyang School of Fine Arts (NAFA), along Eu Tong Sen Street, New Bridge Road and South Bridge Road. The lanterns will light up each day when night falls
"The Chinatown Festivals play an integral role in preserving and passing on our Chinese traditions and customs. For this year's Mid-Autumn Festival, we hope to evoke fond memories for Singaporeans by recreating Singapore's traditional lanterns popular in the 60s to 80s, and give overseas visitors a wonderful glimpse of our traditional lanterns commonly seen in the past during the Mid-Autumn Festival," said Singaporean Member of Parliament, Dr. Lily Neo in a press release.
By the way, besides strolling along the colorful streets in Chinatown, what else do we have for a memorable festive season in the Merlion city?
Don't worry, you can find the things-to-do list right here:
Lantern Workshops
This Mid-Autumn Festival, Chinatown Heritage Centre is the place to be for fun and engaging activities in Chinatown. There will be lantern handicraft lessons available during this festive period.
Brighten up this Mid-Autumn with My Chinatown Friends Lanterns.It's time to create your very own adorable animal themed lanterns wearing Samsui hats, Chinese clogs and more. All are inspired by the amazing stories at Chinatown Heritage Centre.
You can create your own lantern too (source: Kreta Ayer-Kim Seng Citizens Consultative Committee)
Inspired by childhood memories of playing with different types of lanterns during Mid Autumn Festival, Amelia, a Singapore crafter with Sunshine & Love, hopes to recreate the magical experience of playing with lights through this installation.
Using everyday objects such as dry moss, cellophane paper and fairy lights, kitchen jars are turned into illuminated lanterns carrying festive symbols and images of the Mid Autumn Festival!
A lovely photo opportunity for you and your loved ones – capture snapshots and precious memories enjoying mooncakes and tea under a canopy of glowing lights!
Light up this Mid-Autumn Festival with your very own handcrafted lanterns. Get crafty this festive season and DIY a unique paper cut silhouette jar lantern to bring home.
During this 1 hour workshop, you will be guided through a step by step process to put together your own jar lantern that can also be used as a night light.
Mooncake Tasting

Mid-Autumn Festival is a season for reunions and Old Chang Kee has created a special series of mini mooncakes to celebrate Singapore's multicultural persity under the same full moon.
Visitors of Chinatown Heritage Centre are in for a Mooncake treat this Mid-Autumn Festival with Old Chang Kee's mini mooncakes!
Olden Days Street Storytelling: Tale of Majie's Gold Fish Lantern
Relive the olden days of storytelling in the streets - right at the doorstep of Chinatown Heritage Centre.
If you have enough time, join author & illustrator Patrick Yee as he draws his picture book characters on the spot while Liang Hui Yu shares Patrick's tale about the Majie's Gold Fish Lantern.
And... more till Oct 19
For the arts-inclined, the Nightly Stage Shows at Kreta Ayer Square will fill the evening air with song and dance (source: Chinatown Festival Facebook)
According to the Chinatown Festival website, the Chinatown Mid-Autumn Festival 2017 will draw to a close with the Mass Lantern Walk on 1 October, where up to 5,000 people are expected to come together to mark the Mid-Autumn Festival under a moonlit night, topped with entertaining performances by local clan associations, overseas performing groups and dragon dance troupes./.
( Phi Yen )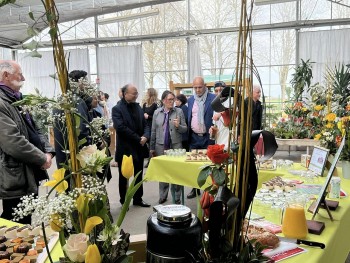 Overseas Vietnamese
Vietnamese Ambassador to France Dinh Toan Thang recently paid a working visit to Saintes, a city in southwestern France, to promote cooperation between the city and Vietnamese localities and attended the Vietnamese Culture Day, VNA reported.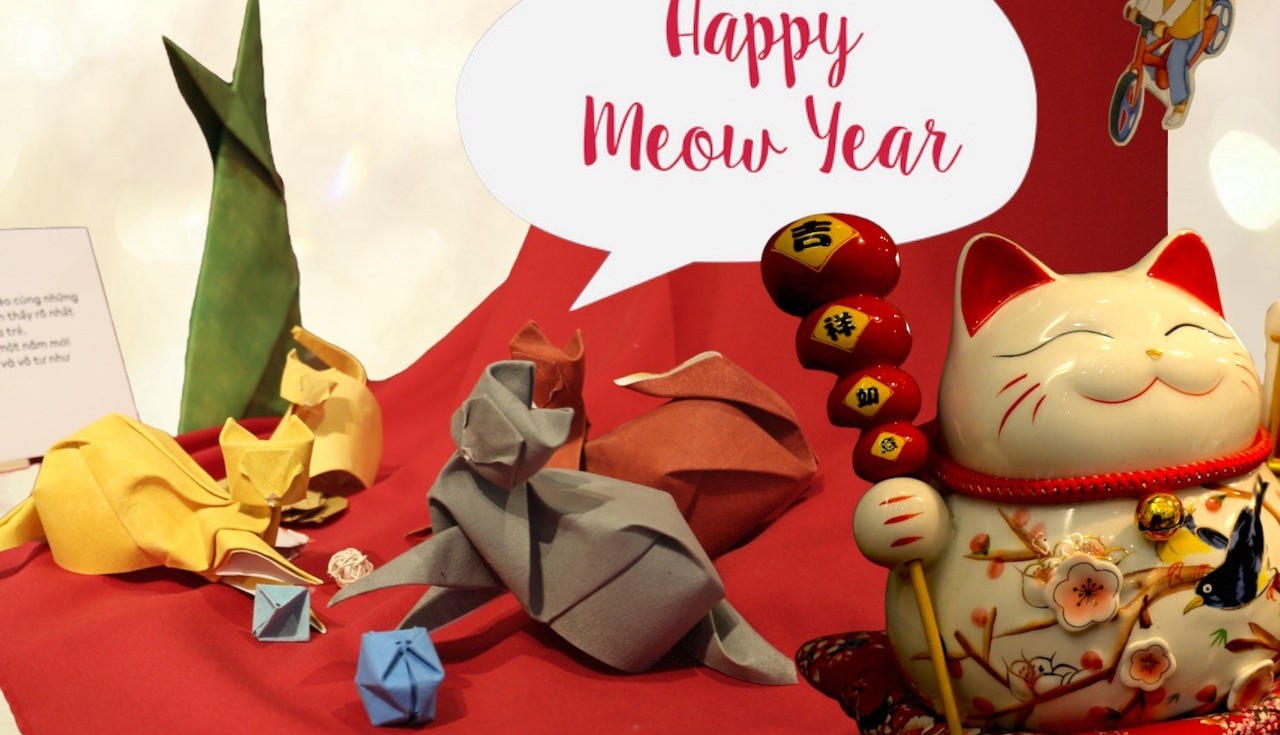 Handbook
The Year of the Cat is right at the corner and it is time to celebrate for all you cat lovers out there. This holiday season, check out how you can enjoy the company of furry feline friend, from cute cafe to personalized gifts in Hanoi.
January 20, 2023 | 08:22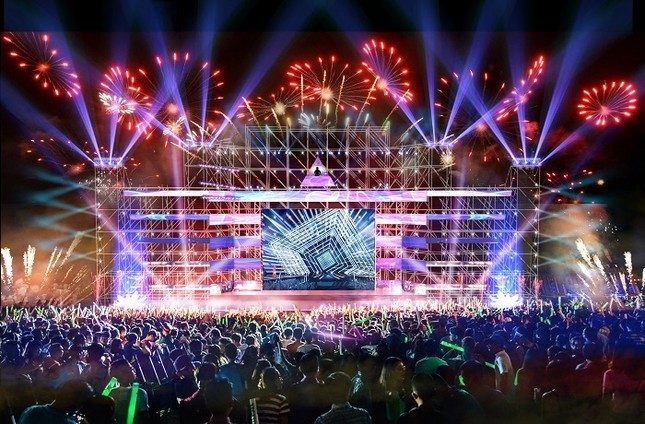 Handbook
Hanoi's young people are eagerly inviting each other to watch fireworks on New Year's Eve. Here are a few things to keep in mind and places with great views for people to watch the fireworks display.
January 17, 2023 | 07:41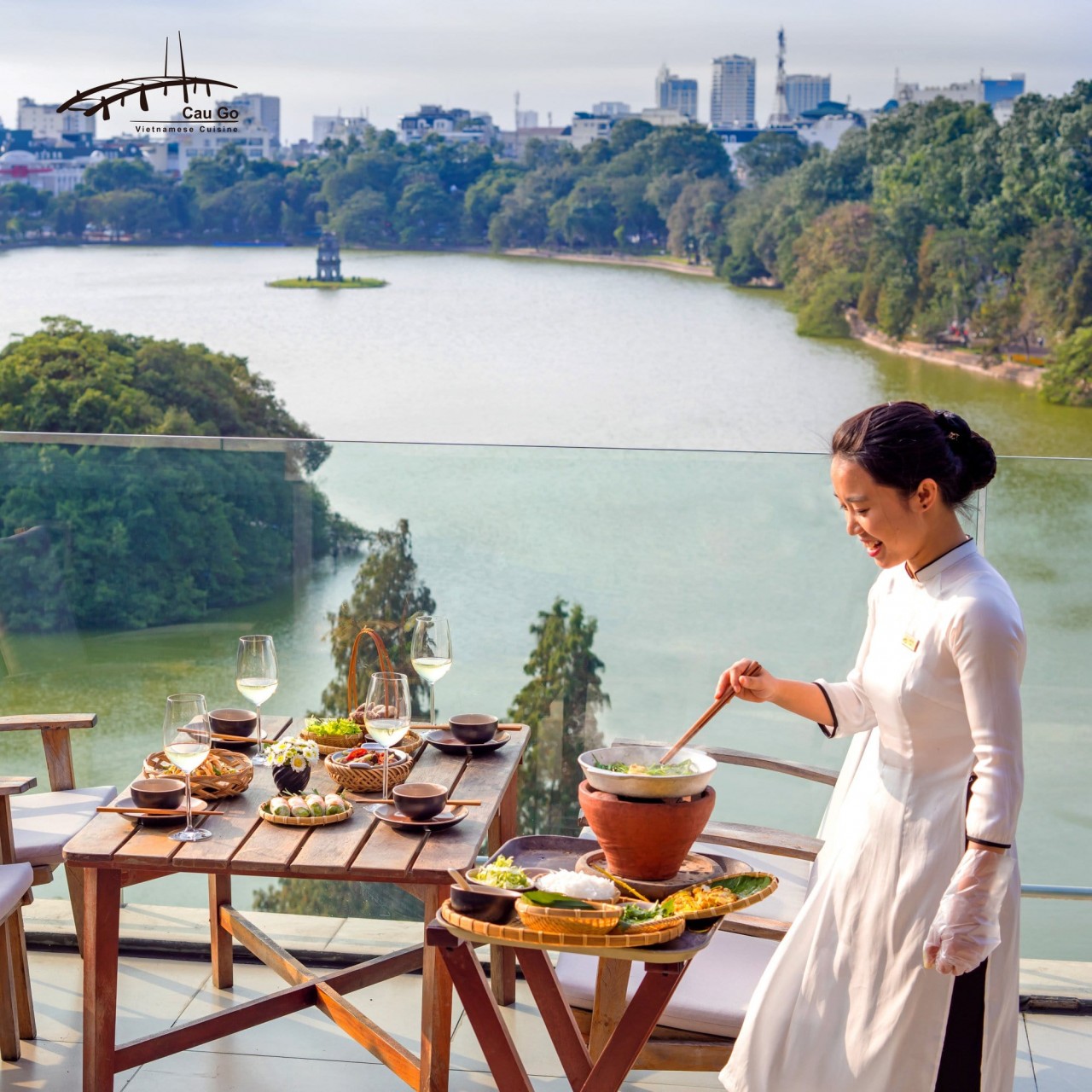 Handbook
Hanoi captivates visitors from all over the world with popular foods like pho, bun cha, etc. If you have a chance to visit the city during the Lunar New Year, try dining at restaurants serving traditional Hanoi dishes to immerse yourself in the culture of Tet in the North of Vietnam.
January 16, 2023 | 08:21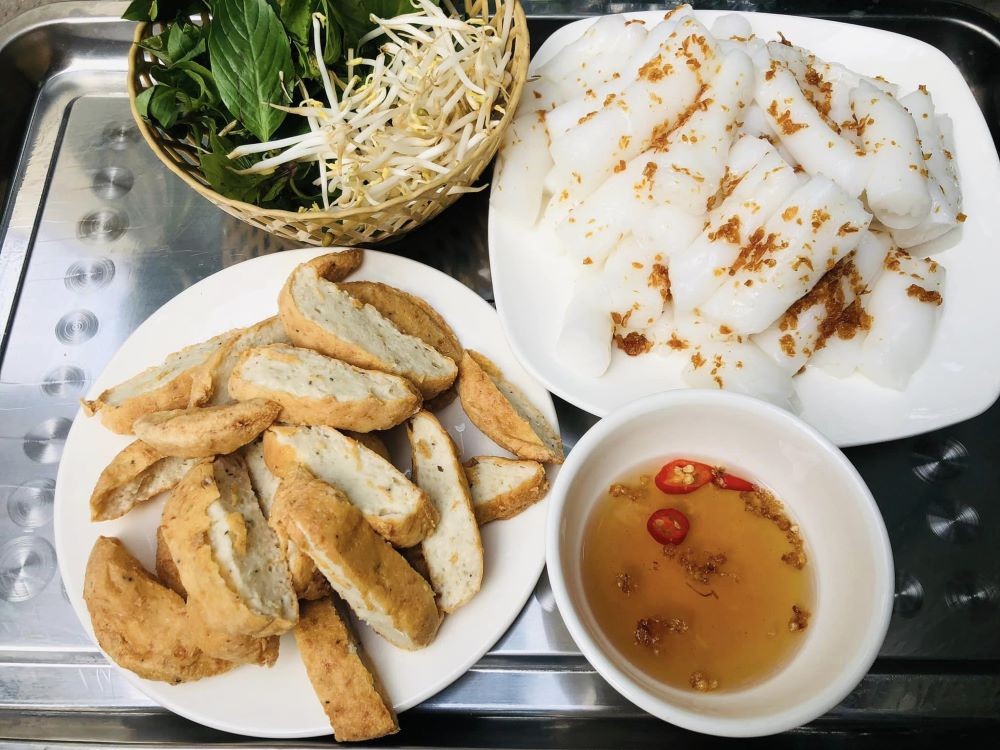 Handbook
The following Nghe An dishes are rated by many diners as delicious, nutritious, and cheap
January 09, 2023 | 06:56