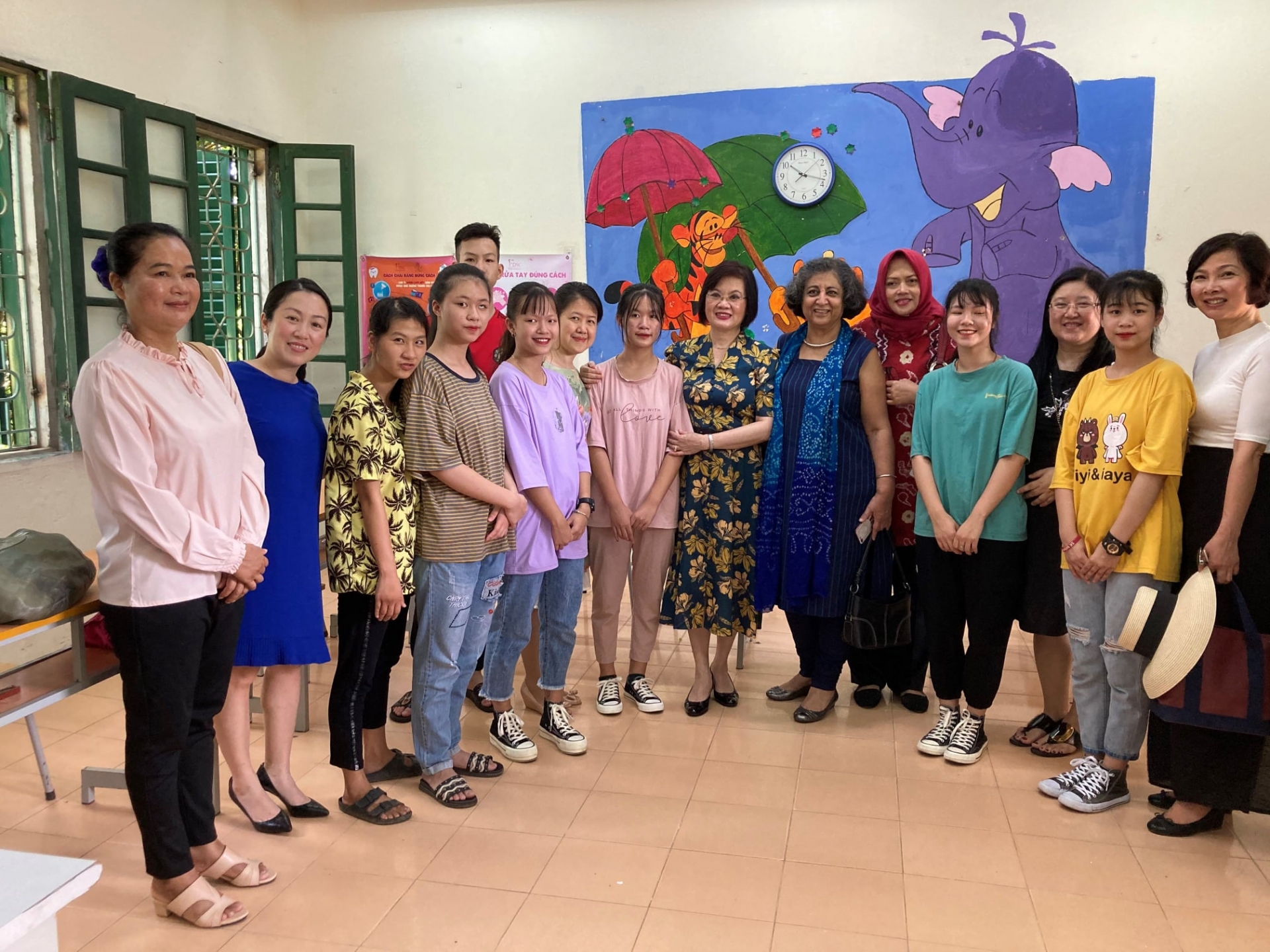 Ambassador Nguyen Nguyet Nga, Honorable President of the ASEAN Women's Circle of Hanoi (AWCH), various Embassies Representatives with the students of Soc Son School for Children with disabilities.Source: Singapore Embassy
The visit was organized by the Service Department for Diplomatic Corps (SDDC) and led by Ambassador Nguyen Nguyet Nga, Honorable President of ASEAN Women's Circle in Hanoi (AWCH).
The charity visit was also attended by Palestinian Ambassador to Vietnam Saadi Salama, head of the diplomatic corps, as well as the representative of the Embassies of Singapore, Indonesia, Cambodia, Brunei, Malaysia, Italy, and Switzerland.
Ambassador Nguyen Nguyet Nga extended her wishes for a happy mid-Autumn holiday to children and expressed her hope that they will become good students gaining outstanding academic achievements.
Delegates presented VND 100 million (USD 4.300) from the Fund of International Food Festival and donations from the various Embassies in Hanoi.
After presenting the donation and gifts, all participants visited the school and met with all the students.
School for Supporting and Training Disabled Children in Soc Son district was established in 2000, aiming to receive, support, and train children with disabilities throughout Hanoi city. The school is currently caring for and training children, between the ages of 6 and 18, who live with disabilities such as hearing impairments, autism, Down Syndrome, and the effects of agent orange.
The school currently has 105 students and 28 members of teachers and staff.
The second-biggest event on the Asian calendar, the Moon Festival, also known as the Mid-Autumn Festival, traditionally celebrates an auspicious harvest. Held on the 15th day of the eighth lunar month, the Moon Festival is a time to gather with family and give thanks to ancestors and nature.
The Mid-Autumn Festival, falls on October 1 this year, is also festival for children in Vietnam. Many activities are held for children on this day, including gatherings to decorate fruit trays, lantern parades, lion dances, and gift giving.
Performance by the students of Soc Son School for Children with disabilities. Source: Singapore Embassy
Indonesian Ambassador Ibnu Hadi and his spouse also presented eighteen boxes of Indonesian noodles to the children. Source: Indonesian Embassy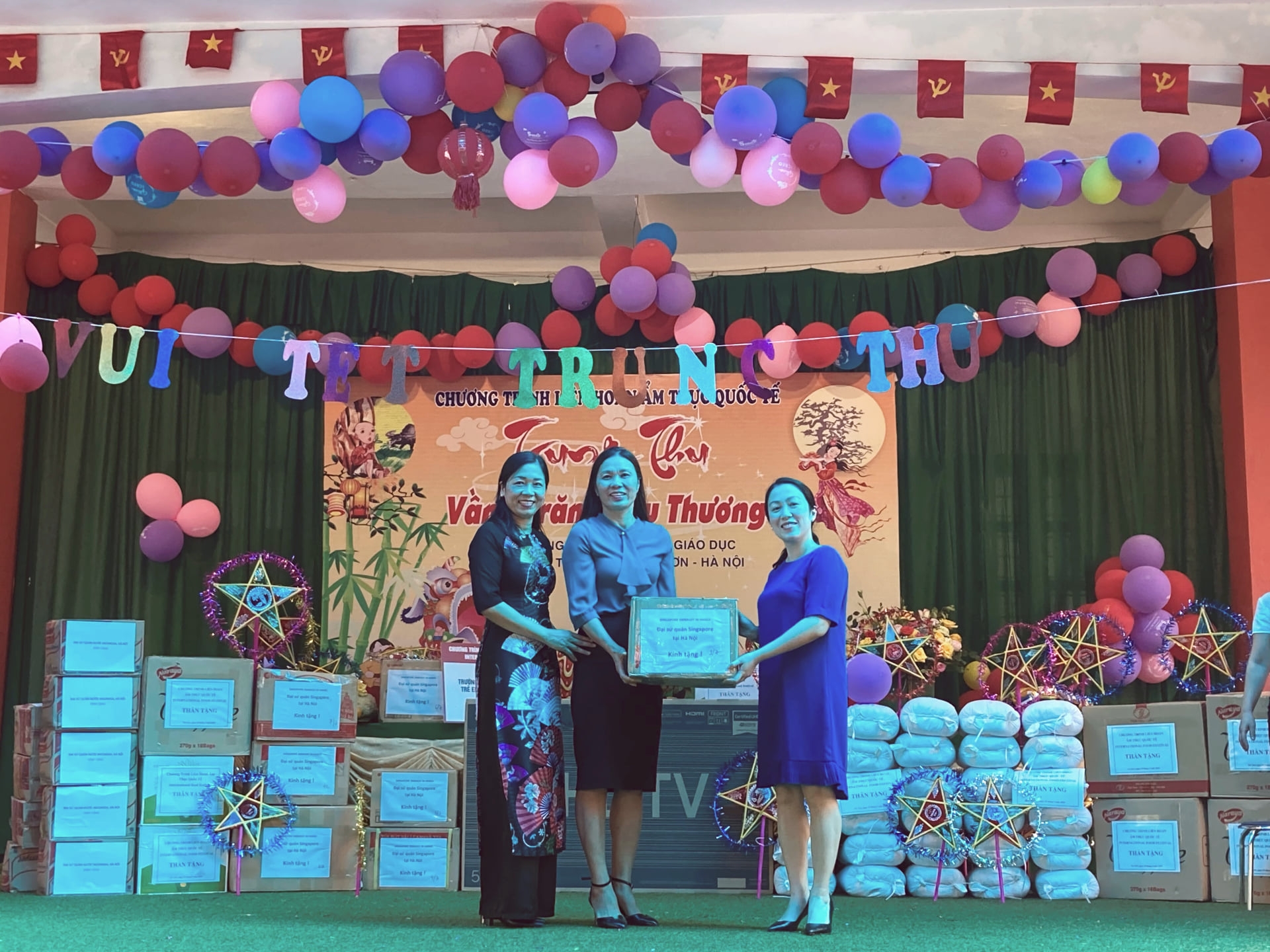 Presentation of gifts by Theresa Fan, Spouse of Deputy Chief of Mission (DCM) from Singapore Embassy in Hanoi. Source: Singapore Embassy
Hannah Nguyen