Saigonchildren rebuilds old school benefiting over 600 children in An Giang
Finishing one month earlier than estimated, the new Nguyen Binh Khiem secondary school in Tinh Bien district of the Mekong Delta province of An Giang, just opened to welcome students just in time for the new school year.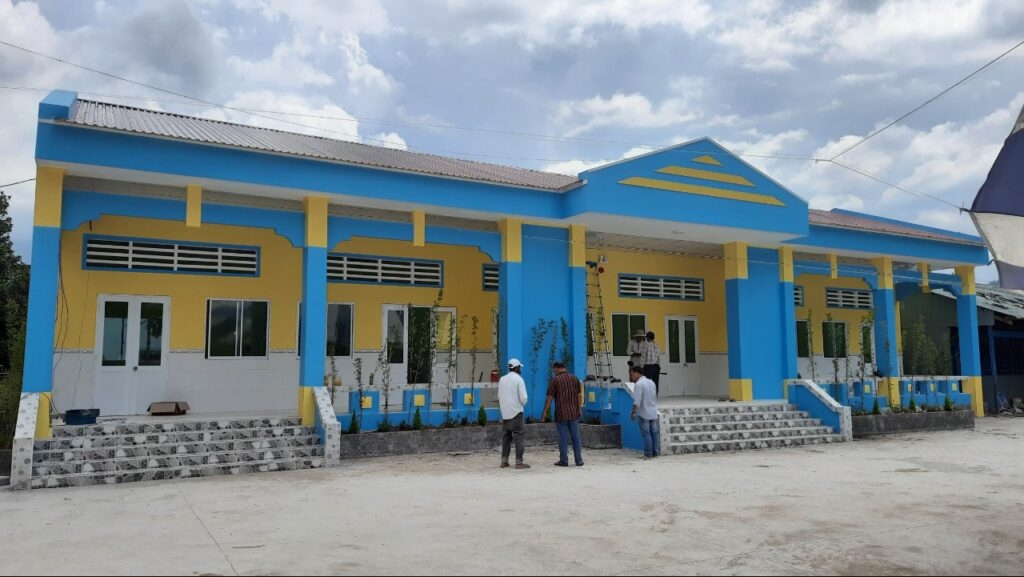 An inauguration ceremony for Nguyen Binh Khiem secondary school recently took place in Tinh Bien district of the Mekong Delta province of An Giang. Source: saigonchildren
According to Saigon Children's Charity (saigonchildren), this project has an estimated cost of USD 75,404, of which USD 50,358 comes from Premier Oil and USD 25,046 is counterpart funding from the local authorities.
Nguyen Binh Khiem Secondary School locates is the only secondary school in An Hao commune. The school has nine classrooms, of which four were temporary rooms that were built a long time ago constructed using iron sheets and wooden columns. Due to the severely damaged structure, these temporary rooms are not safe for students. Facing the risk of collapsing anytime, the school needs three new classrooms to replace these temporary rooms.
In this project, saigonchildren built three new classrooms and renovated the school's playground. The new school will benefit 634 current students of the school and thousands more in the years to come.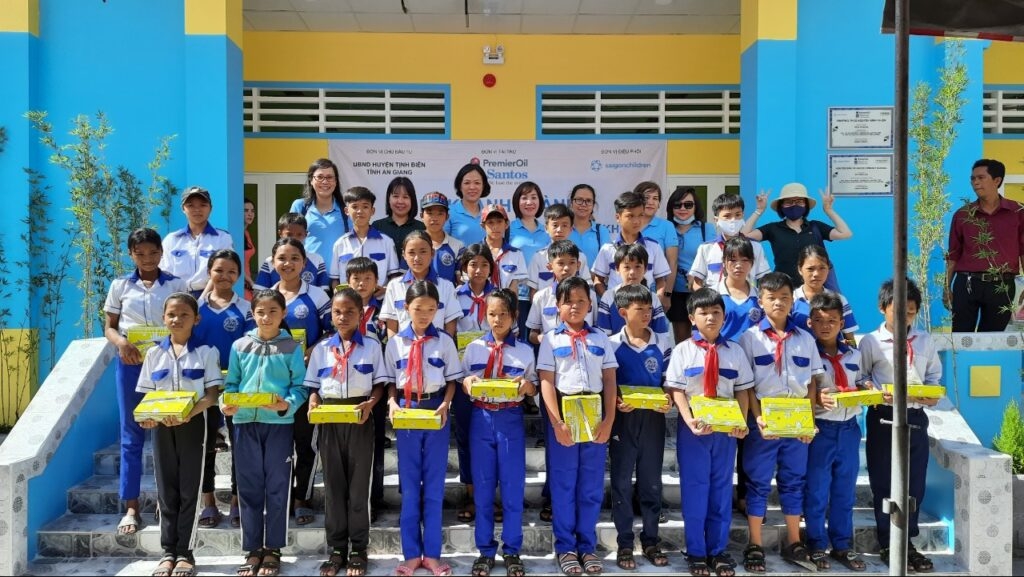 Nguyen Binh Khiem secondary school welcomed students after four months of construction. Source: saigonchildren
Even though Vietnam has entered the 19th consecutive day without any single case of community infection on September 21, the COVID-19 pandemic and its impacts are far from being overcome. As a charity working with impoverished children, saigonchildren has called for emergency support to expand its relief support, aimed specifically at supporting impoverished residents.
Earlier this month, saigonchildren has annouced that it has raised over VND 10 billion (USD 434,000) from domestic and foreign entities and individuals since April, to address the urgent needs of the families of impoverished children with immediate support of staple foods, and sometimes books, drinking water, and rent support.
By tackling hunger within homes, saigonchildren was allowing over 7,000 families to continue to support their children's education and prevent them from dropping out.
Most recently, its Saigon Summer Ball has raised more than USD 138,600 which will help it continue to improve the lives of thousands of disadvantaged children and their families across Vietnam, especially in the context of COVID-19./.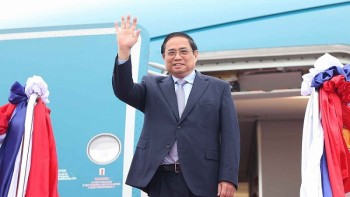 National
Vietnam News Today (Feb. 6): PM Chinh to pay official visits to Singapore, Brunei; Vietnam attends ASEAN+3 Tourism Ministers Meeting; Exports in 2023 and high demands from new generation FTAs; Digital technology to spearhead Vietnam's drive for Industry 4.0.