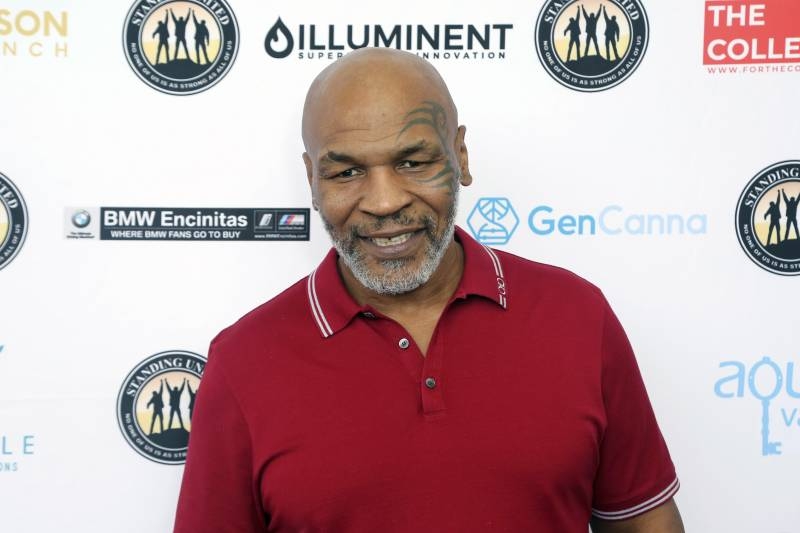 Willy Sanjuan/Associated Press
The former heavyweight champion referenced the possibility he could be back in the ring and on Monday shared a boxing montage as part of an advertisement on Instagram that finishes with "I'm back."
Mike Tyson, who turns 54 on June 30, retired in 2005 and has in recent days been said to be returning to box Evander Holyfield again. The boxers are interested in participating in exhibition bouts for charity.
Tyson said he hopes the fights will raise money to "help some homeless and drug-affected mother like me."
Mike Tyson shows off hand speed and punching power in new training video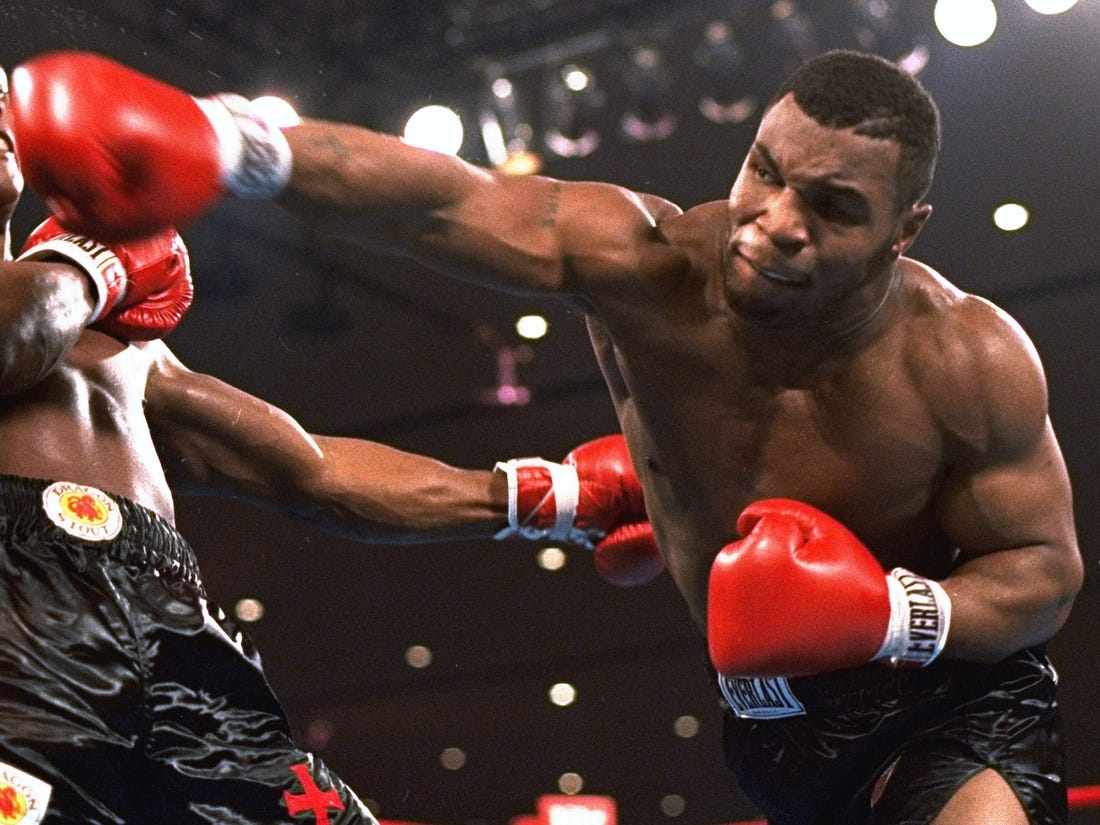 Mike Tyson fight photo
"I do two hours on cardio, I do the bike and the treadmill for an hour, then I I do some light weights, 300, 250 reps," the 53-year-old told Men's Health earlier this week.
"Then I start my day with the boxing thing, I go in there and hit the mitts, 30 minutes, 25 minutes, start getting in better condition. I'm starting to put those combinations together… I'm in pain, I feel like three guys kicked the shit out of me."
While promoting the comeback, Tyson has taken to his Instagram to give fans a first-hand look at the hard work he's putting in. In his most recent post, Tyson also safely puts to rest any idea that he's lost his edge, with a terrifying video montage that shows off his still-very-impressive speed and brutal strength, landing devastating series of blows on his (unfortunate) trainer's pads.
The clip concludes with Tyson abruptly turning to the camera and declaring, "I'm back."
Mike Tyson: "It may not be over yet'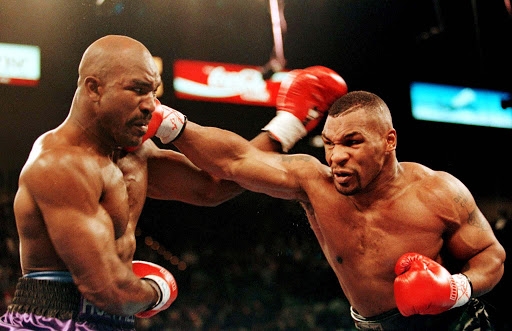 Mike Tyson fight photo
In a Play Together Apart livestream on Facebook on Thursday, Tyson addressed the possibility he would return to boxing again.
"It may not be over yet. Anything's possible. I feel unstoppable now. The gods of war have reawakened me, ignited my ego and want me to go to war again. I feel like I'm [young] again."
Tyson still looks like an opponent to be feared, even at the age of 53. In his prime, he was one of the most devastating heavyweight boxers of all time, becoming the youngest person ever to win the title as a 20-year-old.
He went 50-6 in his career, beating opponents like Trevor Berbick, Pinklon Thomas, Larry Holmes and Michael Spinks along the way. His most famous losses included a shocking upset at the hands of Buster Douglas, two losses to Evander Holyfield (including a disqualification for biting his ear) and Lennox Lewis.
He last fought in 2005, losing to Kevin McBride. He lost three of his final four professional fights. But he sure appears to have at least some of the speed and power that made him the most feared boxer in the world in the late '80s and early '90s.
Holyfield, ideal opponent for 'iron' Mike Tyson comeback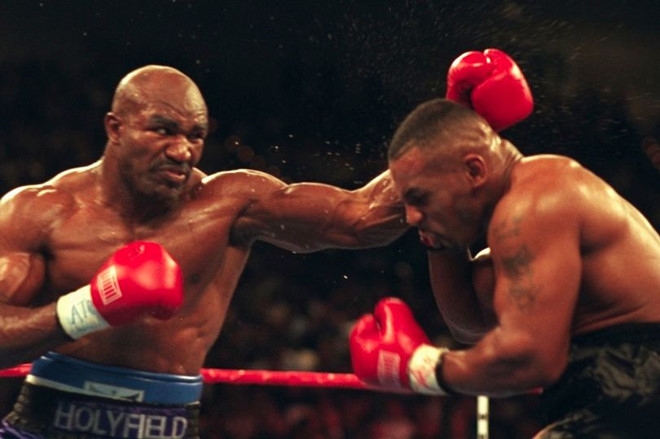 Evander Holyfied v.s Mike Tyson
Holyfield has been the most interesting potential opponent for Tyson's exhibition return.
The 57-year-old has also been pushing to get back in the ring for similar charitable fights and told Sky Sports, "I don't know, you would have to ask him! I wouldn't ask nobody to do anything they don't want to do. But it's for charity. If we can work something out that works for everybody, then it's a win-win-win."
Holyfield was asked about his relationship with Tyson, more than two decades on from the shameful scenes in Las Vegas that saw Tyson disqualified from their second world title fight, and said the pair now get along.
"I would think so," he said. "Life's about two people really trusting each other and what can we do now."
And Holyfield said the ear injury that Tyson inflicted on him was a reminder less of the bite, but of the $35million he said he received for that 1997 bout at the MGM Grand.
The first fight between the two in 1996 saw Holyfield stop Tyson in the penultimate round to win the WBA heavyweight belt, with the 1997 rematch going down as one of sport's most extraordinary occasions.
Jennifer Tran