Mind-blowing scenery of Dong Van Karst Plateau Geopark
Dong Van Karst Plateau Geopark was official 77th member of the Global Geopark Network on 3/10/2010 which is the first global Geopark in Viet Nam, the second in Southeast Asia.
Dong Van Karst Plateau Geopark is the main thing to do in Ha Giang. Recognized as a member of UNESCO Geopark Network, Dong Van features a vast area of limestone which covers most of the four districts of Ha Giang Province including Meo Vac, Yen Ninh, Dong Van and Quan Ba. Located on the height of 1400 – 1600 meters above sea level, the geographical characteristics of Dong Van Plateau are just as dramatic as it can get with sheer mountain cliffs running to the horizon.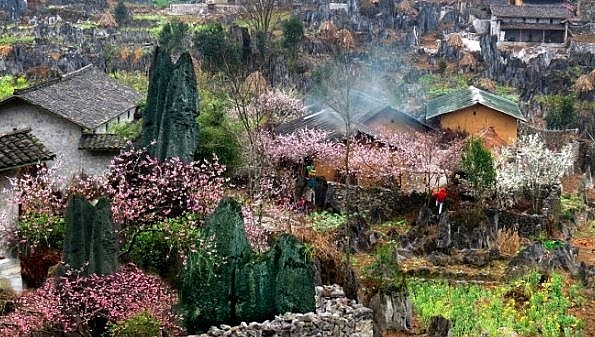 Fairy tale scenery in spring time. Photo: Ha Loc
There are many huge mountains here, the highest one is Mount Mieu Vac (1971 m), meanwhile, there are also many deep canyons, the deepest one is Tu San (about 800 m).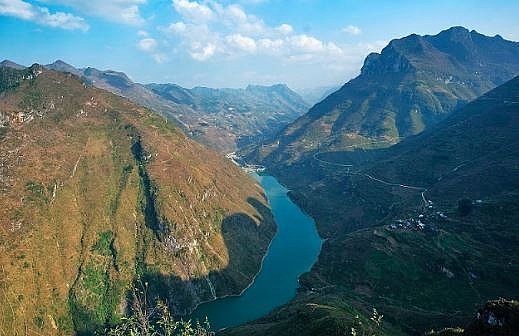 Tu San Canyon. Photo: internet
Major Geosites of the Geopark are Ma Pi Leng Pass and Tu San Canyon (Meo Vac district), the deepest canyon in Vietnam. It has a depth of about 800 m, a length of 1.7 km, and cliffs that slope 70° to 90°, Lung Cu Peak (Dong Van district), Fairy bosom peaks (Quan ba district)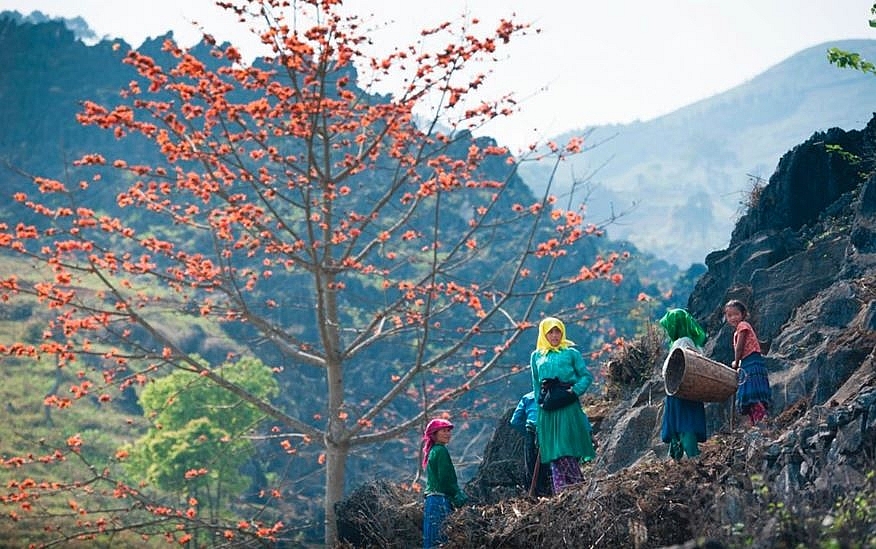 Photo: Quang Le
The 2,356sqkm of Dong Van Karst Plateau is one of Vietnam's special limestone features besides other excellent examples such as Halong Bay or Phong Nha - Ke Bang National Park, housing prominent imprints that depict the development of the earth's crust and natural phenomenon.
Dong Van plateau: Beyond rocky mountains

Visiting Dong Van Ancient Quarter on the days of market sessions on weekends, visitors will have interesting experiences. Apart from trading goods, highland people in ...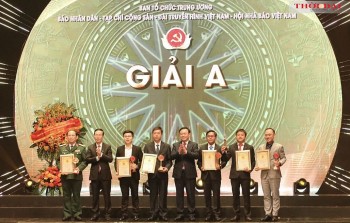 Viet's Home
The 7th National Press Prize on Party Building (named Golden Hammer and Sickle) - 2022 has been bountiful with thousands of entries on a variety of topics, rich in genres, closely following hot topics, outstanding events, key tasks of the political system and the country. Content relating to party building process was clarified and further exploited compared to previous years.