Mobile Money service to be piloted in Vietnam
Prime Minister Nguyen Xuan Phuc has approved the pilot application of Mobile Money, which allows the use of mobile phone accounts to pay for small-value goods and services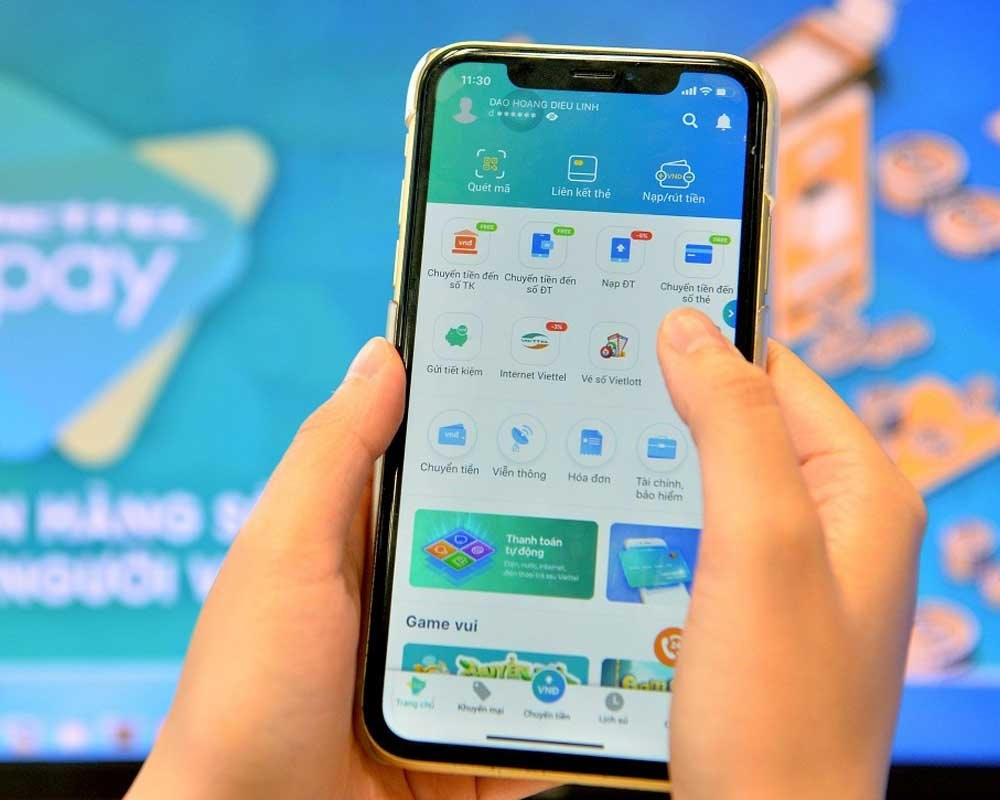 The Mobile Money service will be applied nationwide. Photo: VIR
Prime Minister Nguyen Xuan Phuc has approved the pilot application of Mobile Money, which allows the use of mobile phone accounts to pay for small-value goods and services. The decision takes effect from March 9, 2021.
Under the decision, the PM authorised some businesses to join the Mobile Money pilot programme.
The pilot application for mobile money services aims to contribute to the development of non-cash payments, improving the access and use of financial services, especially in rural, remote, border and island areas.
It will also take advantage of infrastructure, data and telecommunication networks to reduce spending to develop non-cash payment channels on mobile phones, bringing benefits to users.
In addition, the results of the pilot implementation of the mobile money service will be a practical basis for authorities to review, develop and issue official legal regulations for the service in Vietnam, Viet Nam News said.
What is Mobile Money?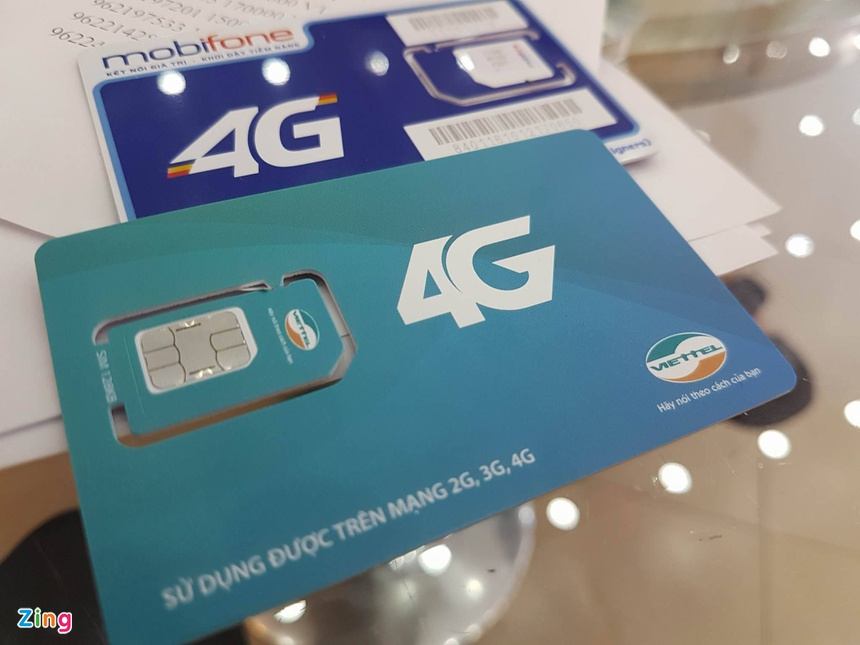 The businesses can provide services to customers who register their mobile accounts with an identity card, citizen identification, or passport. Photo: Zing
The businesses need to have licenses to provide intermediary e-wallet payment services; licenses to establish a public mobile terrestrial telecommunications network using radio frequencies or have subsidiaries with permission from the parent company to use telecommunications, network, and data infrastructure, said Vietnam Investment Review.
The businesses can provide services to customers who register their mobile accounts with an identity card, citizen identification, or passport. Customers must use mobile services for at least three consecutive months before registering for the Mobile Money service.
According to the decision, the Mobile Money service will be applied nationwide. However, piloting businesses need to prioritise implementing services in rural, remote, border, and island areas of Vietnam. Mobile Money will only be applicable for domestic transactions and will not be available for cross-border services.
The PM's decision set the duration of the pilot programme to two years from the time the first enterprise is approved to pilot this service.
Customers will be allowed to top up or withdraw from their Mobile Money accounts at physical kiosks, as via bank accounts and e-wallets. They can also pay for goods and services at stores accepting Mobile Money.
In addition, money transfers between customers' Mobile Money accounts will be supported.
The government also stipulates a maximum transaction limit of VND10 million ($432.94) per month for each Mobile Money account for all transactions, including withdrawals, transfers, and payments.
Vietnam cashless spending surges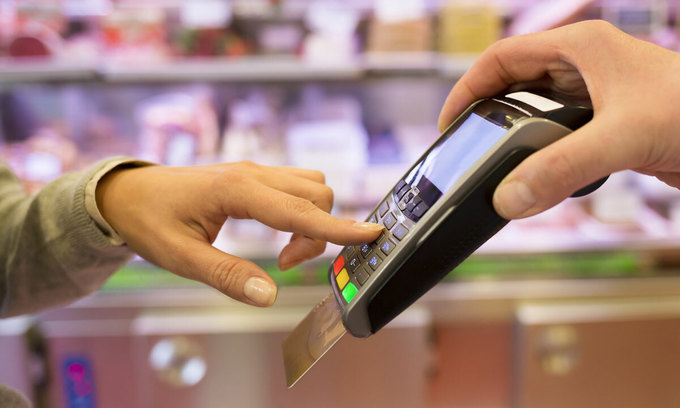 A customer pays by a credit card. Photo by Shutterstock/LDprod.
Spending via Visa credit and debit cards in 2019 surged 39 percent year-on-year as Vietnamese consumers became less dependent on cash.
The data, compiled for a year until December 1, 2019, also showed the number of transactions rising 54 percent during this period, according to a recent release from payment company Visa.
A Visa survey also showed that 37 percent of Vietnamese respondents were using contactless payment technology that allows users to simply tap their card on the terminal to make a payment.
Four out of ten users of this technology made payments with smartphones, and most of them used the technology at least once a week.
Market observers have said that the potential for cashless payment in Vietnam is huge due to a growing middle class and rapidly improving telecom infrastructure, VnExpress reported./.
According to the State Bank of Vietnam, 63 percent of Vietnamese adults possess a bank account (this was only 40 percent at the end of 2017, based on figures from the World Bank), yet in 2019, the number of phone subscribers have reached 129.5 million, with 55 per cent owning smartphones – figures on par with Malaysia and higher than Thailand, Indonesia, and the Philippines.
Furthermore, the infrastructure required to deploy mobile money in Vietnam has been improving.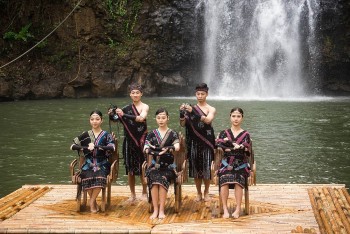 Travel
Many passengers applaud the creativity of the flight instruction video that Vietnam Airlines has recently introduced on their flights. This video not only creatively conveys the message of flight safety but also helps to spread globally the unique, indigenous cultural values ​​of the country and people of Vietnam.