Moderna Vaccine: Everything You Need To Know
The Moderna vaccine is highly effective against the Delta variant, and less severe reactions after injection such as myocarditis, thrombocytopenia. However, it should not be mixed with other vaccines.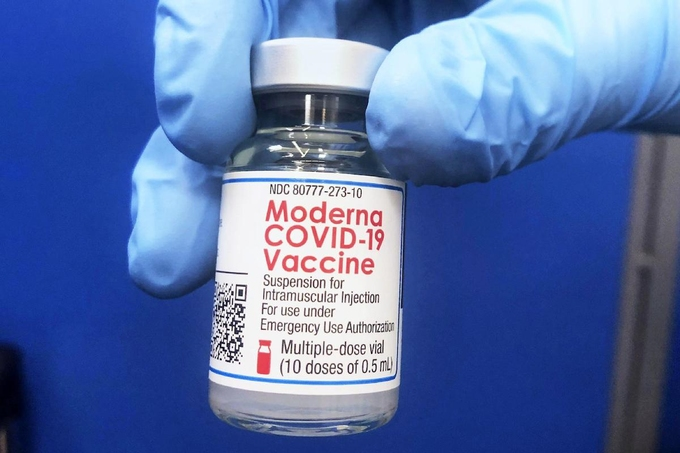 A vial of Moderna's Covid-19 vaccine. Photo: Sankei
The Moderna vaccine, also known as Spikevax, uses Pfizer's vaccine-like mRNA technology, which was approved by the World Health Organization (WHO) on April 30. According to the guidelines updated by the end of June of the WHO expert group, the vaccine is 90% effective in preventing serious nCoV infections. The advantage of the Moderna vaccine is that it does not require extreme cold storage, making the distribution process easier. According to research by American scientists, Moderna vaccine is highly effective with Delta variant originating from Indian.
The Moderna vaccine was conditionally approved by the Ministry of Health for urgent needs in the prevention and control of Covid-19, June 28. More than 2 million doses of Moderna vaccine supported by the US have come to Vietnam.
Ten southern provinces and cities were allocated 505,680 doses, of which Ho Chi Minh City received 235,200 doses. In the North, Moderna vaccine was distributed to 28 provinces and cities, of which Hanoi received the most with 120,960 doses. Unlike the Pfizer vaccine, the Ministry of Health does not allow mixing, but each vaccinated person will receive 2 doses of Moderna.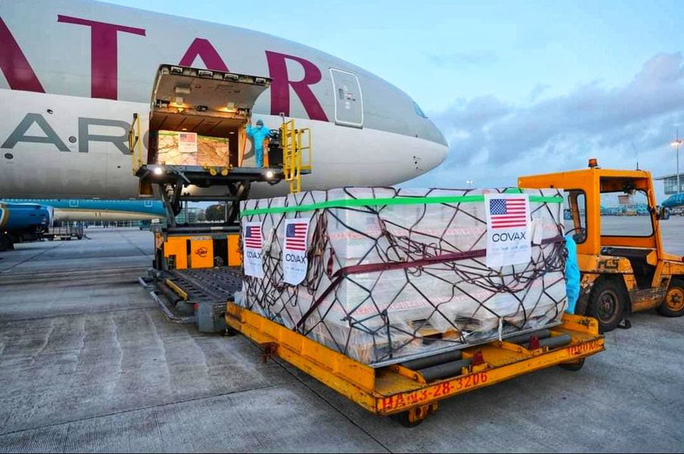 2 million doses of Moderna vaccine provided by the US through COVAX coming to Vietnam on July 10 - Photo: UNICEF
Any differences of post-injection reaction among the Morderna, AstraZeneca and Pfizer vaccine?
The Moderna vaccine is a messenger RNA (mRNA) vaccine similar to the Pfizer vaccine. According to clinical trial studies, the rate of post-injection reactions of Moderna in from 18 year-old up people is approximately 10% higher than that of the Pfizer vaccine. In which, pain at injection site (92%), fatigue (70%), headache (64.7%), myalgia (61.5%), joint pain (46.4%), chills (45 .4%), nausea/vomiting (23%), axillary swelling (19.8%), fever (15.5%), injection site swelling (14.7%), injection site erythema ( ten%).
Most reactions will subside and go away within a few days after vaccination. Severe reactions such as anaphylaxis, myocarditis, thrombocytopenia are rare.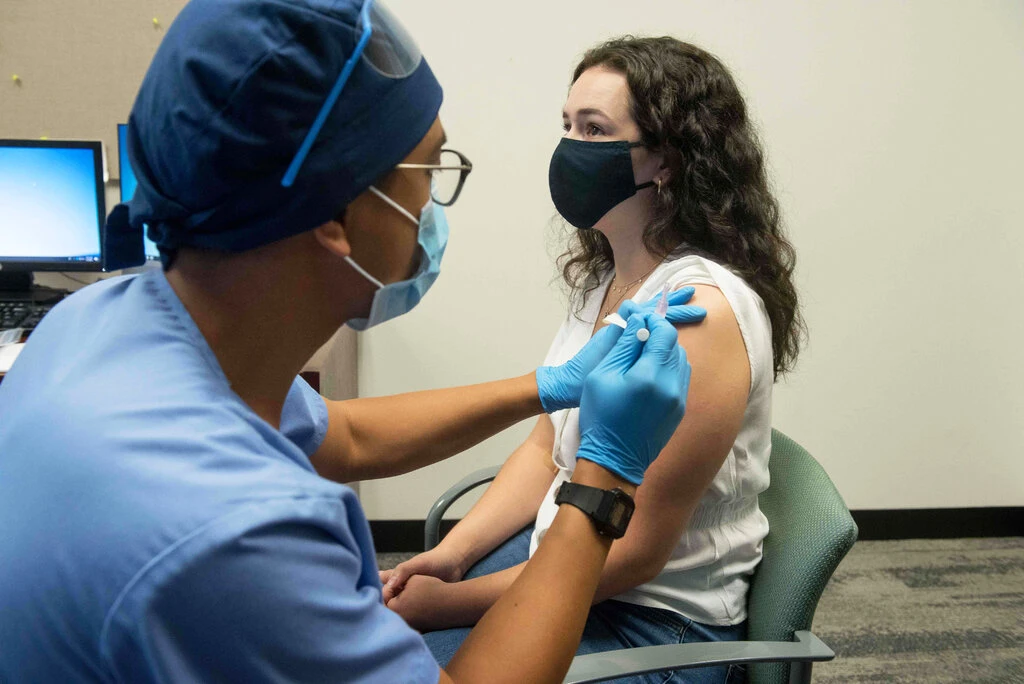 A volunteer received an injection of Moderna's vaccine candidate earlier this year. Photo: Getty Images
Who should and shouldn't get the Moderna vaccinated?
The Moderna vaccine is given to people over 18 years of age. The dose is 0.5 ml by injection into the upper arm. Schedule 2 injections, one month apart (28 days).
The manufacturer recommends a maximum of 2 injections per person. Care should be taken when administering vaccination to people with a history of myocarditis or pericarditis.
Do people who have got 2 doses of AstraZeneca vaccine need 1 more dose of Moderna vaccine?
Currently, WHO and the Ministry of Health of Vietnam have not recommended the addition of a booster dose after 2 doses of AstraZeneca vaccine.
As with all COVID-19 vaccines, health workers at high risk of exposure and older people should be prioritized for vaccination.
As more vaccine becomes available, additional priority groups should be vaccinated, with attention to people disproportionately affected by COVID-19 or who face health inequities.
People vaccinated with 2 doses of AstraZeneca vaccine usually have mild symptoms if they get sick, no case of serious illness requires hospitalization. In fact, the cases of serious illness hospitalized and dying from Covid-19 are people who have not been vaccinated. In an effort to accelerate the vaccination campaign against Covid-19 and the limited supply in the world, the vaccine is currently prescribed for 2 doses.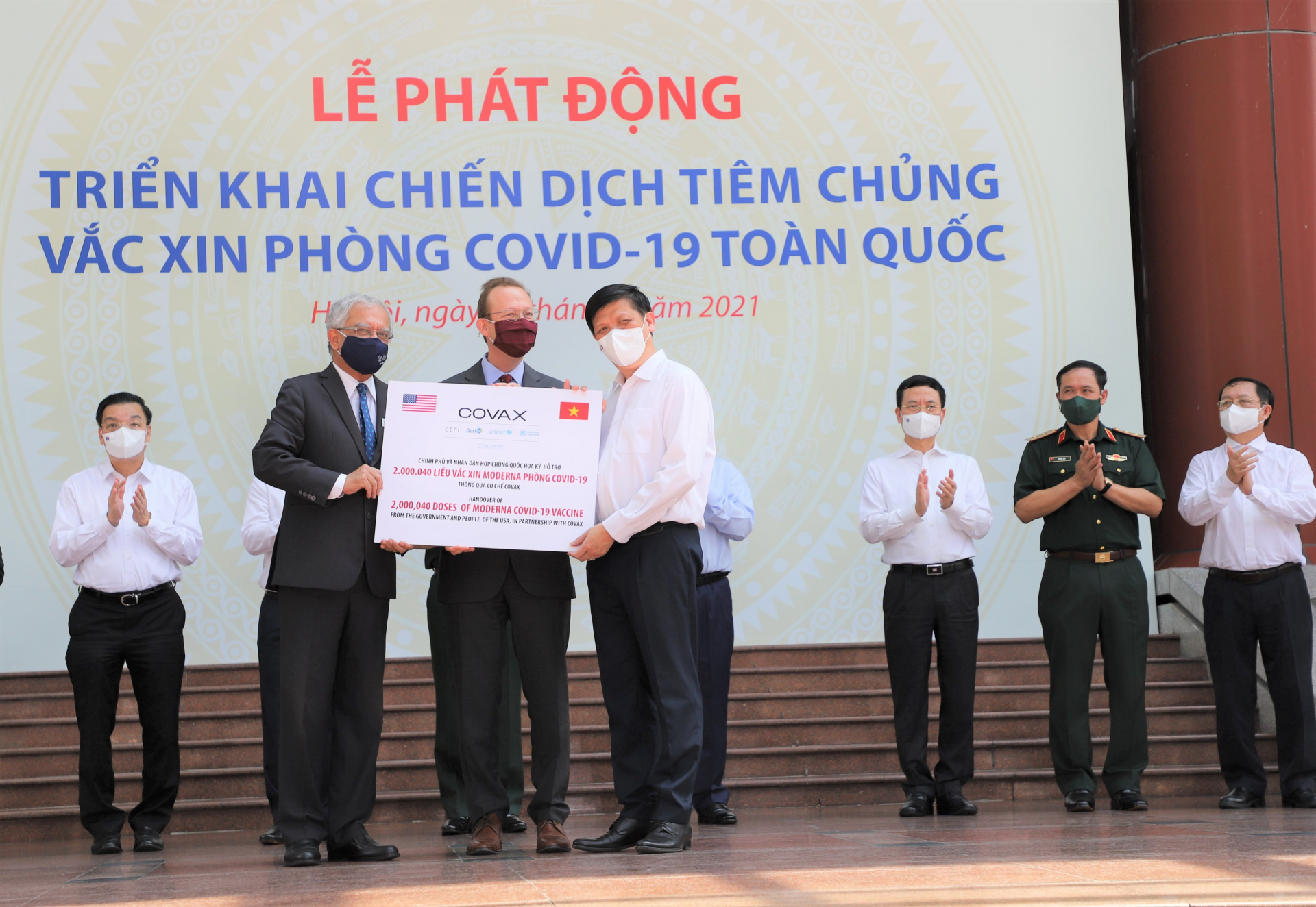 Vietnamese Minister of Health Nguyen Thanh Long, authorized by the Prime Minister, on behalf of the Government of Vietnam received 2 million doses of Moderna vaccine. Photo:; MoH
People who have received 1 dose of AstraZeneca vaccine should get the 2nd dose of the Morderna vaccine?
WHO recommends not mixing and combining Covid-19 vaccines from different manufacturers, preferably with the same vaccine. Currently, WHO and the Ministry of Health of Vietnam have only approved the Pfizer vaccine that can be used as a second dose after the initial dose of the AstraZeneca vaccine, if the AstraZeneca vaccine is not available.
A clinical trial is being conducted by the University of Oxford in the UK, studying the effectiveness of the immunisation of the AstraZeneca vaccine with the Pfizer vaccine, the Moderna vaccine and the Novavax vaccine.
Can people with chronic diseases such get Morderna vaccinated?
Similar to other Covid-19 vaccines, when receiving the Morderna vaccine, people with stable underlying medical conditions and chronic diseases must be carefully screened and vaccinated at a hospital or qualified medical facility. You must not arbitrarily stop the medication treated for when getting vaccinated with the Covid-19 vaccine. On the day of the injection, you need to bring the prescription and the medical record you are being treated for specific advice from doctors.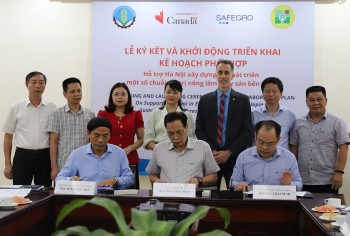 Make in Vietnam
As Vietnam furthers its international intergration, building agro-forestry-fishery high value chains is crucial for the sustainable development of the agriculture sector.