Lastest COVID-19 updates: Joe Biden to get COVID-19 vaccine publicly next week
COVID-19 updates today: Joe Biden will recieve COVID-19 vaccine next week. Meanwhile, Vice President Mike Pence already got the jab. FDA approves Moderna's COVID-19 vaccine for use as the second vaccine in the US after Pfizer's.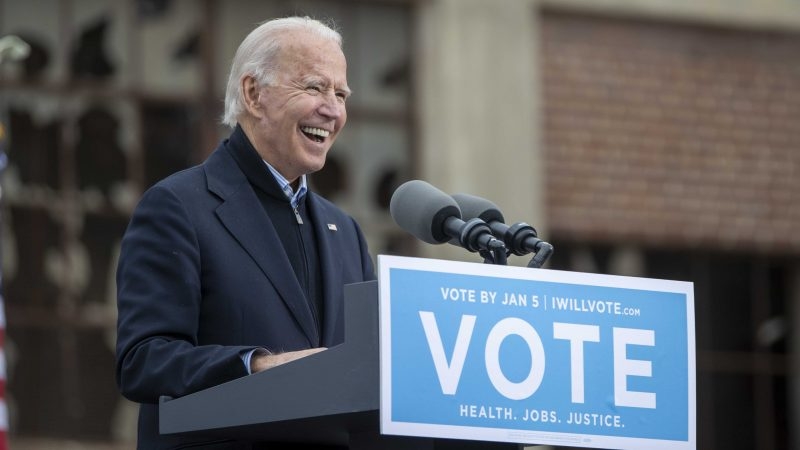 Joe Biden is expected to get the vaccine next week (Photo: EPA/EFE)
President-elect Joe Biden will get the coronavirus vaccine as soon as next week, transition officials said on Wednesday (16 December), as US authorities try to build public confidence in a measure that promises to stanch the deadly pandemic.
Meanwhile, Vice President got the jab on Friday. The injection was filmed and live-streamed on TV.
"I didn't feel a thing," Pence said. "Well done."
Pence, who wore a short-sleeved shirt and a face mask, sat in a chair next to an American flag and under a sign that said "SAFE and EFFECTIVE."
He received the recently approved vaccine developed by Pfizer that is being distributed throughout the country.
"Karen and I hope this step today will be a source of confidence and of comfort to the American people," Pence said. "These days of hardship and heartbreak will, in a day not too far in the future, be put in the past."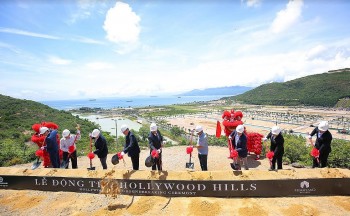 Economy
On October 2, at Hai Giang peninsula (Quy Nhon city, Binh Dinh), Hung Thinh Corporation held the groundbreaking ceremony of Hollywood Hills by YOO Inspired by Starck – a subdivision at MerryLand Quy Nhon. The event marks the first time that the world's No.1 ranked design and branded residence company YOO Inspired by Starck is officially present in Vietnam, with a collection of villas designed by creative director, Philippe Starck.