Mooncakes Amid Covid-19: How an Ancient Tradition Continues During the Pandemic
Due to the complicated developments of the Covid-19 pandemic, this year's mooncake market is absent from mobile stalls on the street. Instead, the online sites are bustling.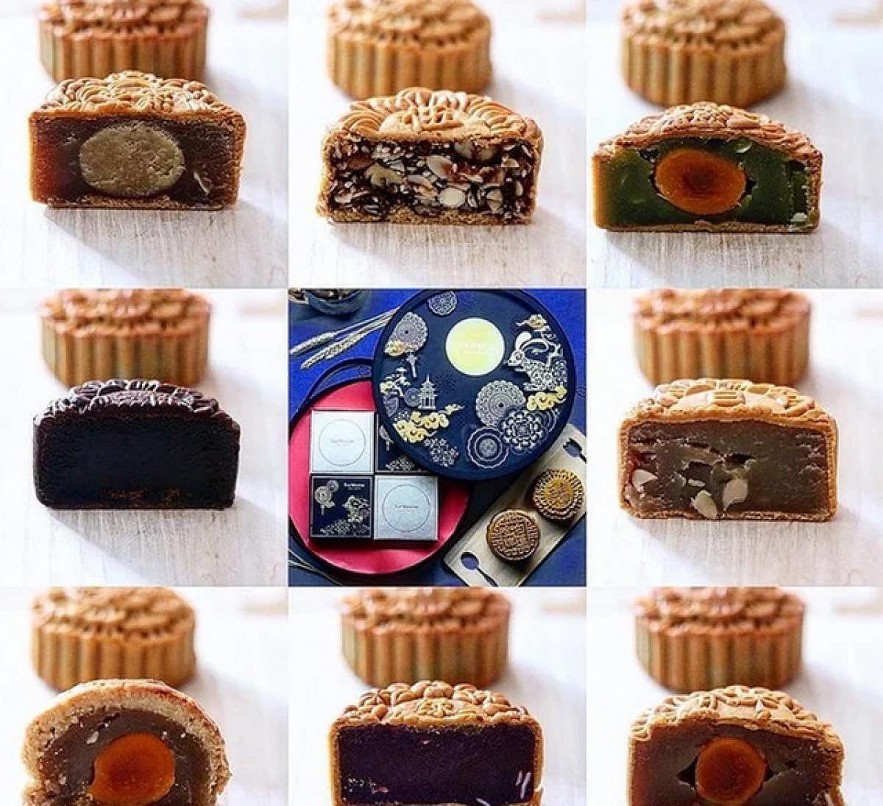 Mooncakes are offered for sale, with a full range of varieties, flavors and prices. Photo: VOV
Mooncakes are sold on the "online market"
It is less than two weeks until the Mid-Autumn Festival, however, because of the complicated development of the Covid-19 pandemic, many localities have implemented social distancing, so there are almost no mobile cake stalls on the street.
Currently, consumers can only buy mooncakes at supermarkets or online.
However, up to now, the moon cake business situation in supermarkets is still quite bleak, many large supermarkets say they do not import as many goods as every year.
On e-commerce sites such as Tiki, Shopee, and Lazada, mooncakes are offered for sale, with a full range of varieties, flavors and prices.
Besides cakes from traditional confectionery companies such as Kinh Do, Hai Ha, Huu Nghi, Thu Huong, there are also a number of mooncakes imported from Taiwan, Hong Kong (China).
The price of cakes ranges from VND30,000 - VND80,000 (US$1.32 - US$3.52)/piece, high-end cakes range from VND100,000 - VND250,000 (US$4.39 - US$11)/piece. Most mooncakes on e-commerce platforms are discounted from 10 to 30%.
Nguyen Trung Hieu, marketing director of Bao Ngoc Production Joint Stock Company, said that this year, in addition to selling cakes online through e-commerce sites, the company also sells through its own application and recruits collaborators. "In addition to selling through the online platform, through the app, through the Facebook page, we also have online collaborators. This team has about a few hundred people, and is also selling very well," said Hieu.
Traditional enterprises reduce production
Although still selling online, many businesses predict that this year's full moon will sell much less than every year, so they only produce "moderately", with an amount of only 20-30% compared to other years.
Ngo Thi Tinh, general director of Bao Minh Confectionery Joint Stock Company, said that it is estimated that this year, the company will only supply 1/3 of last year's amount of cakes because their traditional customers are agencies and businesses. This year, the number of orders for cakes is very low because most of them are working from home. The stalls are not displayed, so they only have a very small number of customers from supermarkets and online channels.
In addition to the forecast of weak purchasing power, businesses also face difficulties in terms of labor. "The factory in Ho Chi Minh City does not have enough workers, many people are located in isolation and blockade areas. In the North, every year, we hire more seasonal workers, but this year, we cannot," Tinh said.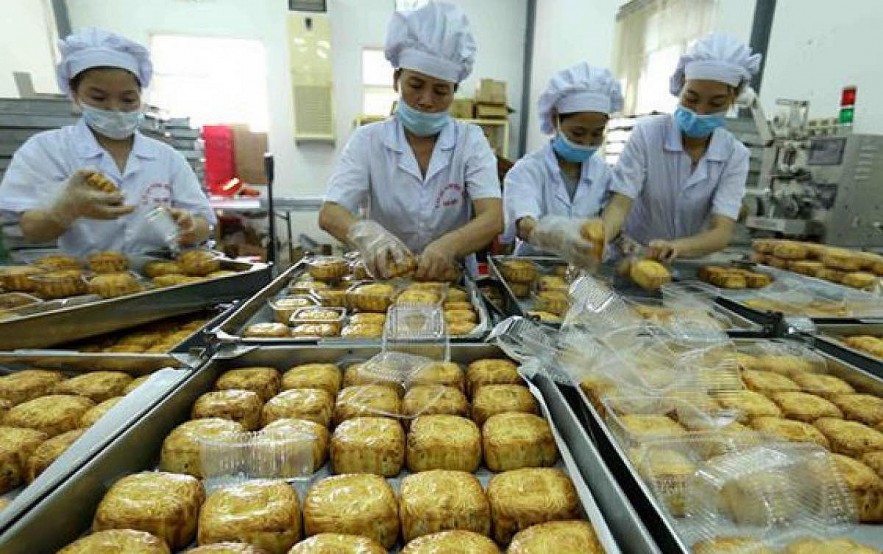 Packing moon cake products. Photo: VNA
While traditional businesses are less interested, this year's mooncake market has witnessed the entry of many famous beverage names such as Highlands Coffee, Starbucks, and Phuc Long. Currently, these brands are mainly distributed on e-commerce platforms, with discounts of 20-35%.
In the high-end segment, there are also many 4-5 star hotels. Erwin R. Popov, general manager of Hanoi Daewoo Hotel, said that in the same period last year, they were almost full of cake orders or sold out, but this year, only about 30-40% of them have been distributed. With the cake line of nearly 2 million dong (US$87)/box, the speed is even slower.
"We put the cake on sale for the first time on e-commerce sites like Shopee, Tiki. This makes it possible for customers in places like Hung Yen, Hai Phong to buy cakes," said Erwin. R. Popov.
Mooncakes makers stepping up their game

For this Mid-Autumn Festival, which falls on September 13 this year, many mooncake brands are increasing their output and varieties and focusing on environment-friendly packaging.