Mother's Day: Quotes and Message
Mother's Day is a special day for honoring your mother and the motherhood, contributing to all the hardships that they have been through to raise children and take care of the family. Every mum is different but each is precious to us in our own way. Send her a classic declaration of love with one of these beautiful heartfelt messages.
Think about the last time you talked to your mother just to say something nice, just because. We're used to asking moms for advice, calling for support or wishing her a happy birthday. But our moms deserve more than that. This Mother's Day, make sure she knows just how much you love and appreciate her for being the glue that holds it all together.
Meaningful quotes for Mother's Day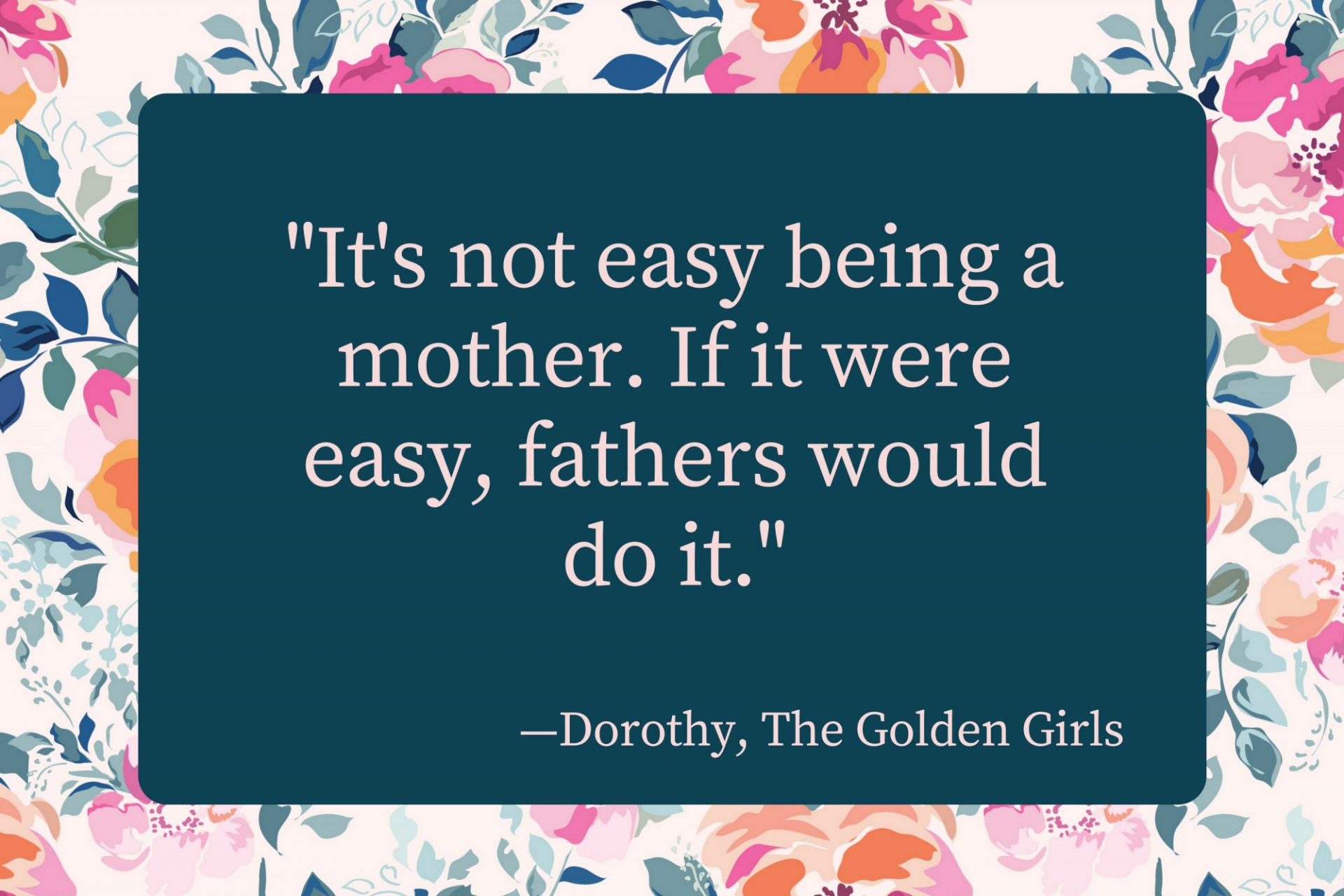 Photo: Southern Living
"All that I am, or ever hope to be, I owe to my angel mother." – Abraham Lincoln
"Mother is the heartbeat in the home; and without her, there seems to be no heart throb." - Leroy Brownlow
"There is no role in life that is more essential than that of motherhood." - Elder M. Russell Ballard
"Mother's love is peace. It need not be acquired, it need not be deserved." - Erich Fromm
"He didn't realize that love as powerful as your mother's for you leaves its own mark." - J.K. Rowling
"If love is as sweet as a flower, then my mother is that sweet flower of love." - Stevie Wonder
"A man loves his sweetheart the most, his wife the best, but his mother the longest." - Irish Proverb
"Sometimes the strength of motherhood is greater than natural laws." - Barbara Kingsolver
"My mother was my role model before I even knew what that word was." - Lisa Leslie
"Life began with waking up and loving my mother's face." - George Eliot
"A mother is she who can take the place of all others but whose place no one else can take." - Cardinal Mermillod
"We are born of love; Love is our mother." – Rumi
"I can imagine no heroism greater than motherhood." - Lance Conrad
"Motherhood is the biggest gamble in the world. It is the glorious life force. It's huge and scary — it's an act of infinite optimism." - Gilda Radner
"The natural state of motherhood is unselfishness." - Jessica Lange
"My mom is definitely my rock." - Alicia Keys
"A mother's love endures through all." - Washington Irving
"A mother is the one who fills your heart in the first place." – Amy Tan
"All I am I owe to my mother." - George Washington
"Motherhood: All love begins and ends there." - Robert Browning
"Most mothers are instinctive philosophers." - Harriet Beecher Stowe
"When you look into your mother's eyes, you know that is the purest love you can find." - Mitch Albom
"God could not be everywhere, and therefore he made mothers." - Rudyard Kipling
"The influence of a mother in the lives of her children is beyond calculation." - James E. Faust
"Sooner or later, we all quote our mothers." – Unknown
"A mother understands what a child does not say." - Jewish Proverb
Mother's Day lovely and funny messages to all mothers
Photo: Vial Designs
To the best mum in the world, happy Mother's Day! Hope you have the happiest of days.
I hope I can see you soon and give you a big hug, but for now these flowers will have to do!
Happy Mother's Day Mum! You mean so much to me. I hope your day is as special as you are.
Mum I love you more than words can say. You are my best friend and I'd be lost without you. Thank you for making me the person I am today.
Mum, thank you so much for everything you do for all of us. The children love you and we are so grateful for your support.
Happy Mothers Day! Thank you for everything you've done for us. It's more than we can ever repay you!
I love you and wish you the best Mothers Day!
Thank you for every hug, word of encouragement, and acts of love you've given me. Happy Mother's Day!
Wishing you a calm and relaxing Mothers Day. You deserve to be pampered!
Happy Mother's Day! Thank you for always being the shining example of what I wanted to be like when I grew up!
Thank you for laughing with us in the best of times and sticking with us through the worst of times! What would we do without you?
To Mom, with love, from your favorite child.
Thank you for being the only Mother in the world who would love a crazy child like me.
Happy Mother's Day! I promise today I'll pick up my room. Maybe.
Happy Mother's Day, and thank you for your service. We salute you.
Happy Mother's Day! We wouldn't be here if it wasn't for you. Literally.
Mother's Day lovely messages from daughter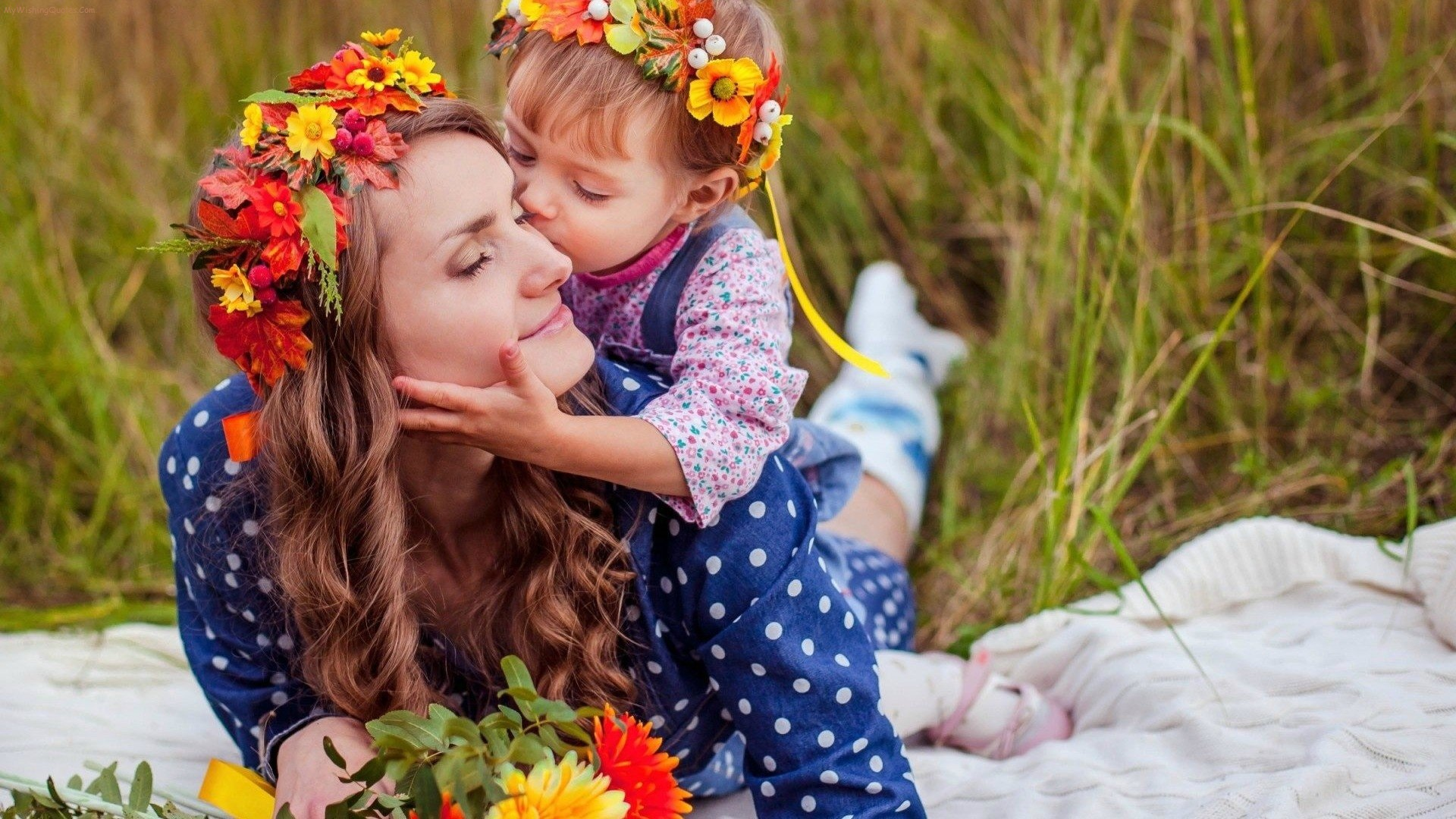 Photo: TheSite
Happy Mother's Day to the best role model I could have ever asked for!
Happy Mother's Day to the woman who raised me into the strong, independent woman I am today.
I love you to the moon and back, Mom! Thank you for always inspiring me to live, love, and laugh!
Happy Mother's Day to the best Mom in the world! I'll always cherish our movie nights, cooking experiments, and laughter!
You're the best listener, the best cook, the best friend, the best Mom I could ever ask for. Happy Mother's day!
Every day I feel so lucky to call you my Mom. Enjoy today, you deserve it!
Dear Mum, I owe you all that I am. Thank you for inspiring me every day and being my best friend!
Although we haven't been able to see each other as much as we have liked this year, thank you for your love and support each day to get me through!
Mum, you are the one who knows me inside out. I admire and love you more than you'll ever know. Have a wonderful Mother's Day!
Thank you for being the greatest Mum in the world. I feel so happy and proud to be your daughter.
You are the most caring and loving person I know. Thanks for bringing me into this world and being there for me every day. I love you Mum!
Mother's Day messages from son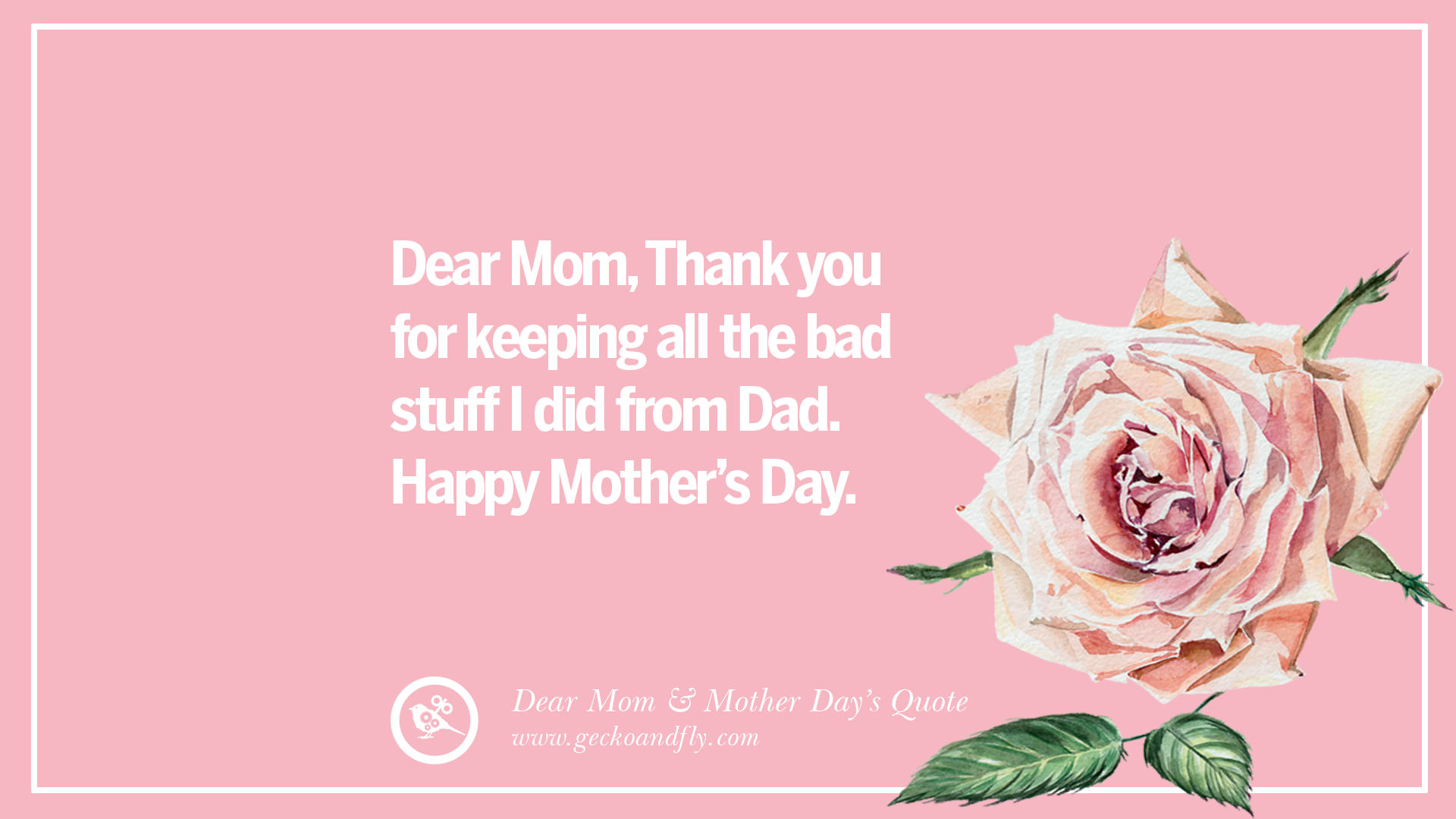 Photo: Geckoandfly
With love from the luckiest son in the world.
You're my one and only mom, and I'll always have a special place in my heart for you. Happy Mother's Day!
I'm so proud to be your son. Happy Mother's Day.
Happy Mother's day to the woman who raised me into the man I am today. Love you, Mom!
Happy Mother's Day Mom! Couldn't do it all without you!
Mom, from feeding and clothing me, to loving me in the tough times, to helping me succeed in my goals– I owe it all to you.
Mum, you are my biggest inspiration and influence. Thank you for everything you have done to support me and for making me the man I am now.
Have a wonderful Mother's Day Mum! I love you more than words can say!
I am so blessed to have a Mum like you. I know raising me was not easy so I am ever so thankful for all your unconditional love and patience!
You mean so much to me Mum. I love you with all my heart and wish you a Happy Mother's Day!
I know I don't say it often enough but I love you and want you to know how much you mean to me. Happy Mother's Day Mum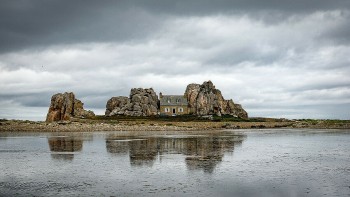 Travel
In a quiet little village of Plougrescant, France, tourists can visit this quirky and extraodrinary Castel Meur, also known as "The House Between The Rocks", which has become an attraction for many years.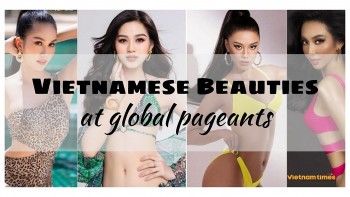 Handbook
Do Thi Ha, Pham Ngoc Phuong Anh, Nguyen Thuc Thuy Tien and Nguyen Huynh Kim Duyen set to vie for global beauty pageants.
World
In the outskirt of Poland, there is a pretty rural village that is called "The painted village" for its amazing and unique tradition of painting their homes inside and out with colorful floral patterns, making this place the most photogenic spot.