Mountain Climbing Contest To Conquer Ta Chi Nhu Peak
With a total prize of up to millions of VND, participants who conquer Ta Chi Nhu Peak will receive free travel and accommodation expenses during the tournament.
Ta Chi Nhu in Tram Tau district, Yen Bai province, is considered a mountain peak with majestic landscapes and diverse forest ecosystems and is a destination that many adventurers want to conquer.
With the desire to promote the beauty of nature and people in Vietnam, as well as develop tourism in Tram Tau district and Yen Bai province, the mountain climbing tournament "Steps into the clouds" - Conquering the peak The first Ta Chi Nhu will be held from September 29, 2023, to October 1, 2023.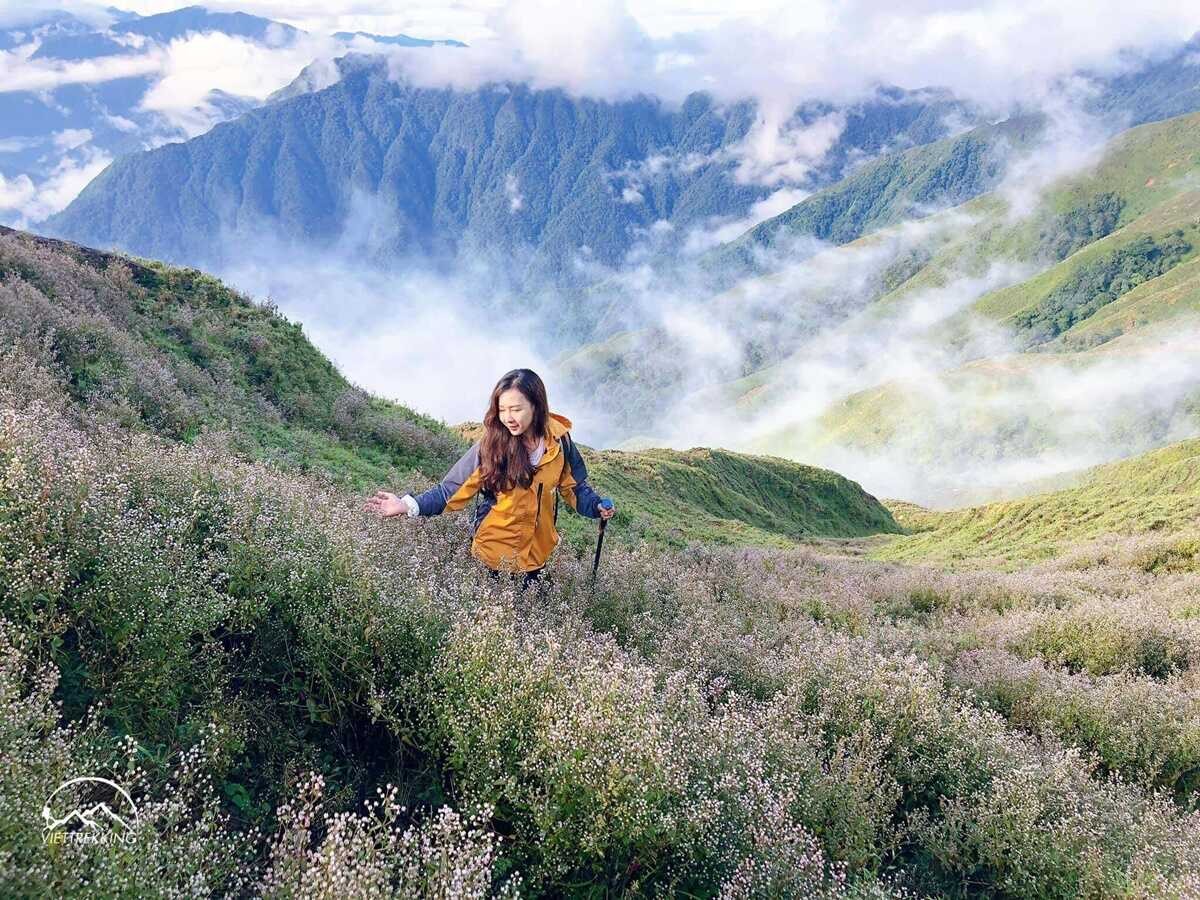 Photo: Vietrekking
The prize was jointly organized by Tram Tau District People's Committee, Vietnam Law Newspaper, and Hung Viet Trading and Services Company Limited. This is also an opportunity to raise awareness about health training and promote the climbing sports movement in Vietnam today.
The organizers will support individuals attending with travel and accommodation expenses during the scheduled time. The group will start the journey from Hanoi to Tram Tau, competing in climbing and descending the mountain, then back to Hanoi.
Participating in this tournament, athletes will have to overcome a distance of about 10km on hilly roads. The starting point is at the foot of the mountain in Sang Pao village, Xa Ho commune and the destination is Ta Chi Nhu Peak at an altitude of 2,979m above sea level.
The highlight of the climbing route is the majestic natural scenery at each height, from primeval jungle, through low-canopy forest, and grassland, to purple flower fields. The final destination is the step to the top of Ta Chi Nhu - where participants can touch the clouds.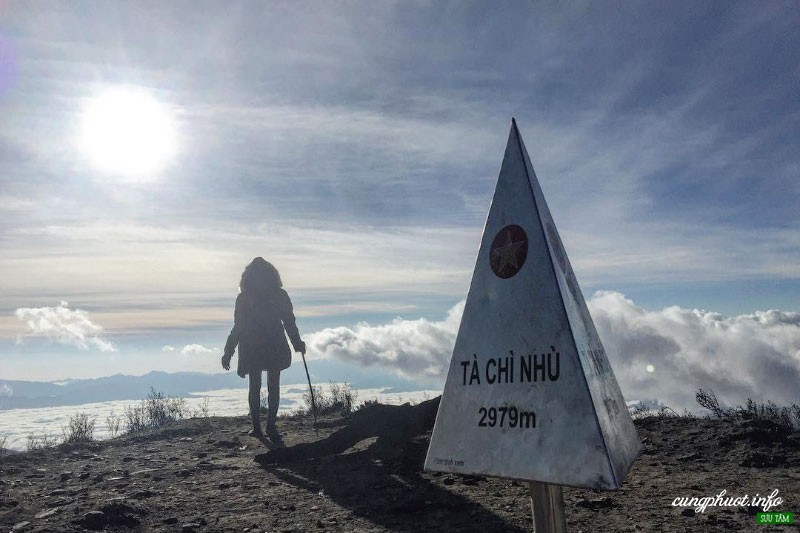 Photo: Cung Phuot
In order to ensure participants, Tran Ngoc Ha, Deputy Editor-in-Chief of Vietnam Law Newspaper, said that to bring the best experience, the organizing committee will arrange for 60 to 70 staff to guide and support the participants. In addition, members participating in the tournament also receive free insurance.
"Each participating athlete needs to equip additional personal belongings such as professional climbing shoes, and personal medicine, learn first aid skills, and coordinate with the organizers to ensure safety. Before climbing mountains, they should not drink alcohol," she said.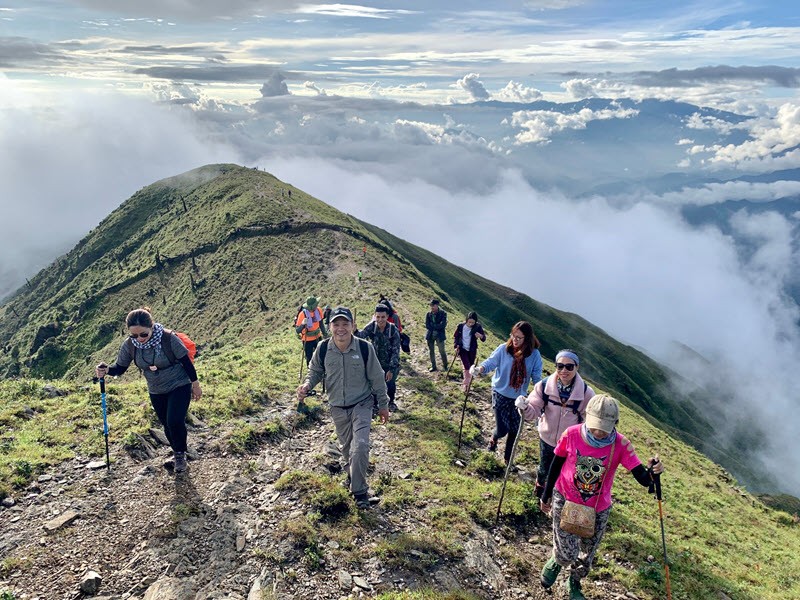 Photo: Custom Asia Travel
Meanwhile, Nguyen Hoang Long, Deputy Director of the Department of Culture, Sports and Tourism of Yen Bai province, hopes that this tournament will contribute to supporting tourism in the area.
"Currently, Yen Bai is choosing its own direction to develop tourism. We want to preserve existing products to preserve and promote them, aiming for adventure tourism products. Paragliding products have brought the brand specifically for Mu Cang Chai and we want to continue to direct adventure tourism to Phinh Ho commune in Tram Tau," he said.