Cô Huôi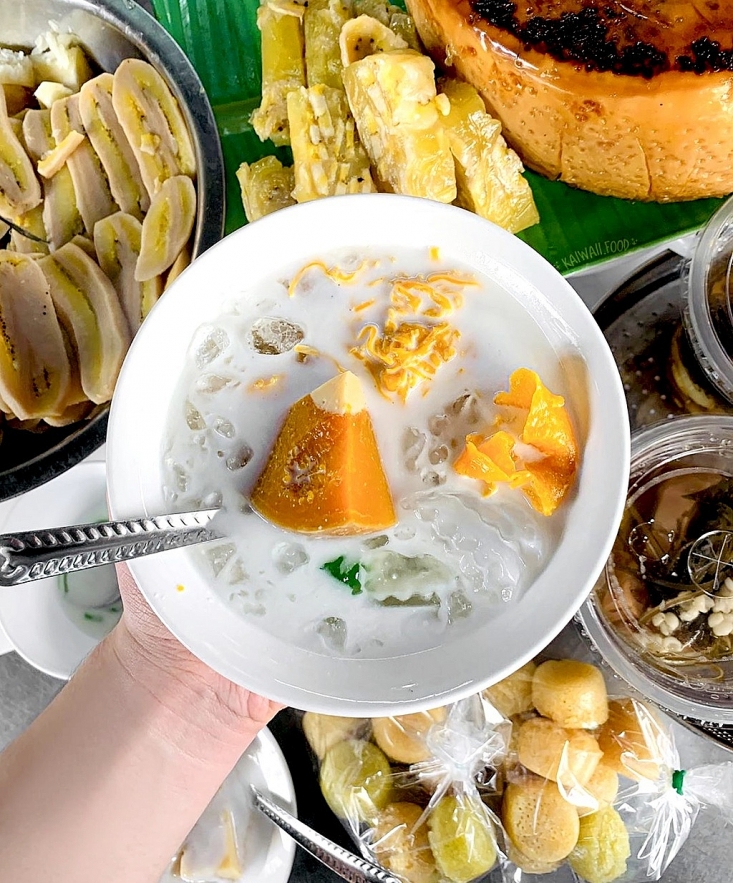 Kaiwaii.food.
Located at Ho Thi Ky Market, Cô Huôi sweet soup stall is famous for Cambodian Style Sweet Soup which is made by pumpkins imported from Cambodia, durian, salted egg, baby tamarind, palm fruit, etc, which makes its flavor different from other places. Chè thốt nốt (made from jiggery), chè hột me (included tamarind), chè bí đỏ (made from pumpkin)…are signature dishes which put the stall on the map.
Khunglong.anit
Because it is not spacious, people usually order takeaways which cost around VND 20.000 – VND 30.000 (USD 0.86- USD 1.29) a cup.
Cô 7 Cần Thơ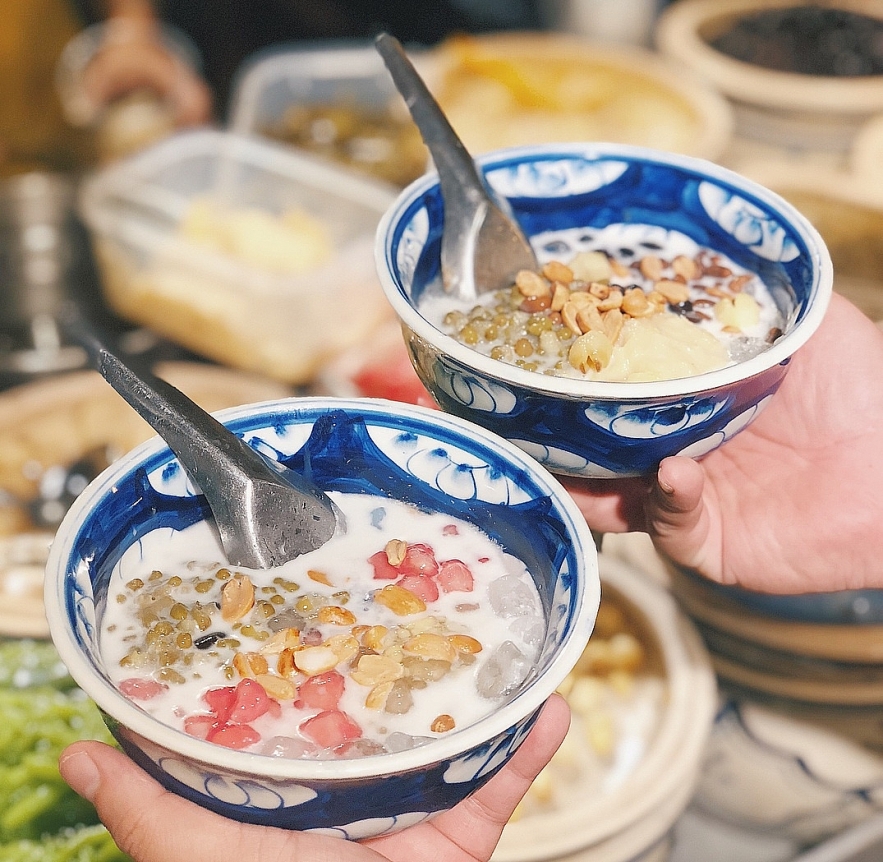 Foodholicvn
Cô 7 Cần Thơ is charming Saigon people by the fresh sweet taste of chè bưởi (Made from grapefruit oil and slivered rind), sương sa hạt lựu (rainbow dessert), dừa non hoa đậu biếc (made from coconut and butterfly pea),…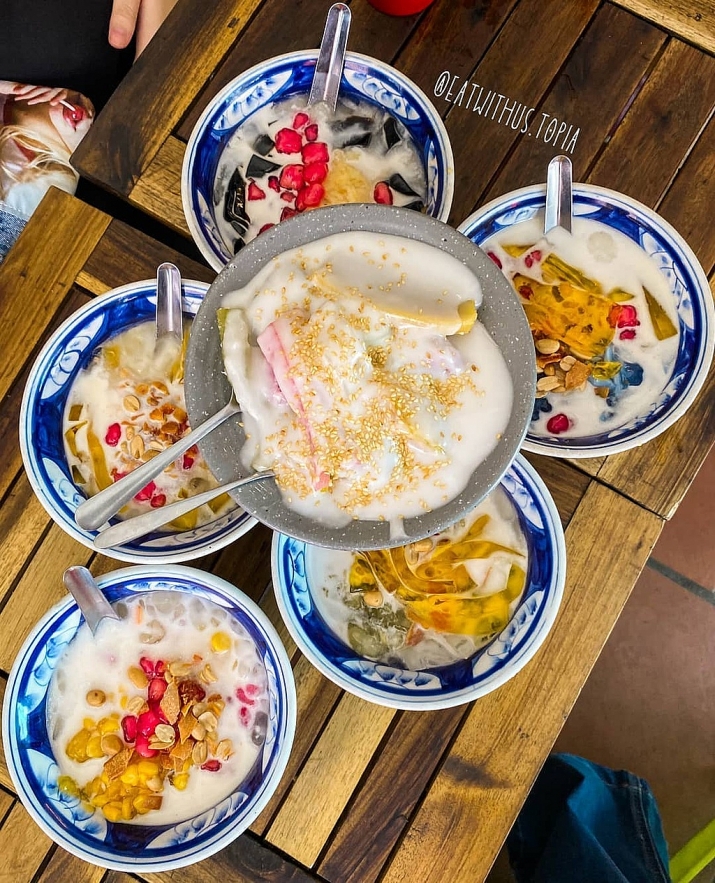 Eatwithus.topia, pha.foodie.
Chè Châu Giang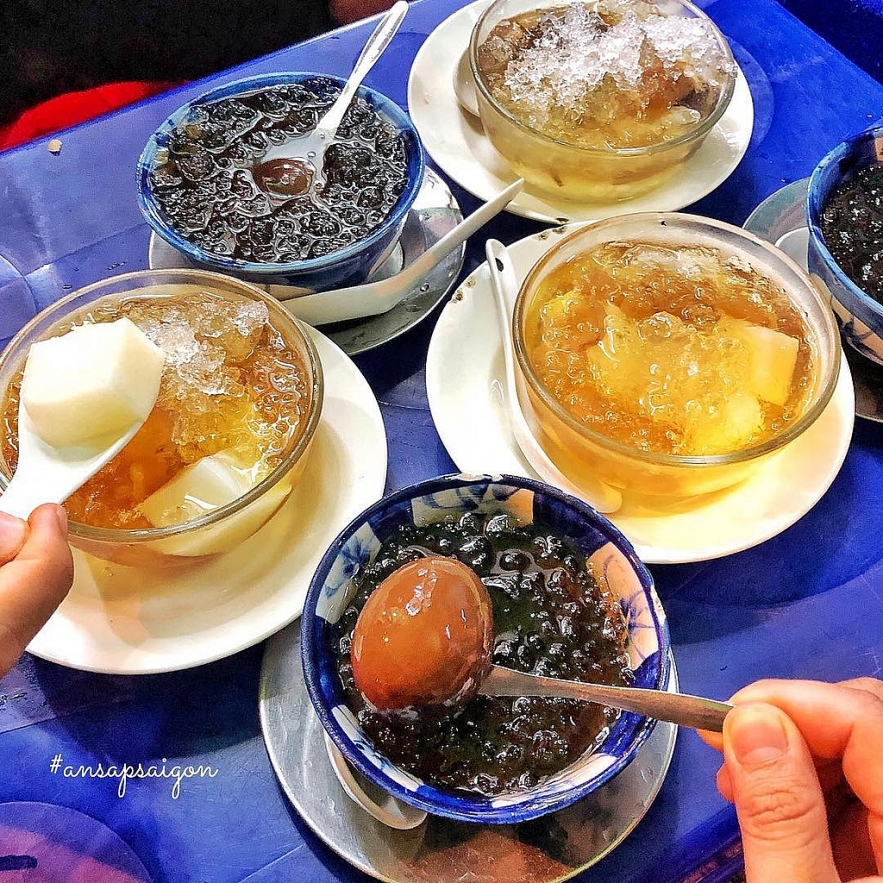 Ansapsaigon
The 80-year-old stall Che Chau Giang , attracted not only the local but also foreigners with a variety of traditional sweet soup such as Ching bo leung Sweet Soup, Sweet lotus seed gruel, Rice ball sweet soup,.. The price ranges from USD 0.64 - USD 1.29 for each.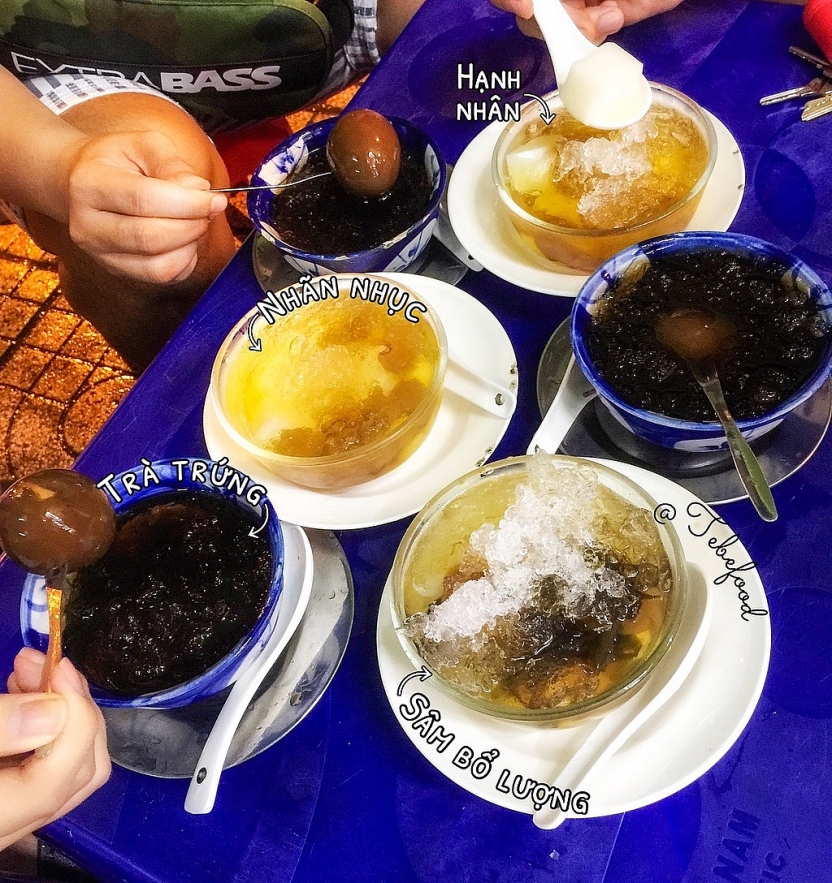 tebefood
Khánh Vy
The last is a "buffet" stall that provides as much sweet soup as you like. Khanh Vy shop serves a variety of sweet soups on a tray ("mâm" in Vietnamese) with up to 16 types of Che from chè đậu xanh (mung bean sweet soup) to chè bà ba (a heavy, starchy combination of sweet potato, cassava and taro in a rich coconut milk soup) and so on.
You can try numerous types of sweet soup with only approximately VND 100.000 (USD 4.3)
Annie Nguyen