Young doctor postpones wedding twice to enter COVID-19 battle
Dr Cao Thi Kim Bang, 28, has put off her wedding day twice to dedicate her time to treat COVID-19 patients. She chose to put other people's interests before her own.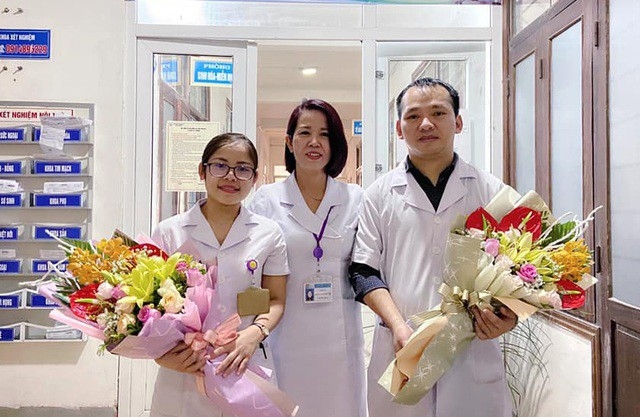 Bang (L) and her colleagues (Photo: Tien Phong)
Bang has been working as a doctor at Nghe An Obstetrics Hospital for three years now. She and her fiance had earlier planned to get married in April this year but had to put it off following the three-month-long social distancing order across the country. The couple rescheduled the wedding day to early October. Bang and her family have already been preparing and getting ready for their biggest life event.
On August 15, upon hearing that she was among the 16 doctors in Nghe An Obstetrics Hospital to be selected to go to Da Nang – the current COVID-19 hot spot of Vietnam – Bang was half a mind at whether to go or not.
"On the one hand, I believed I was capable of taking such an important mission. It was an honor to be nominated to the list. On the other hand, I was at a dilemma as my wedding was put off once already", Bang told Tien Phong.
The young doctor finally chose to put the public interest ahead of her own, entering her name to the volunteer list after spending one day mulling over.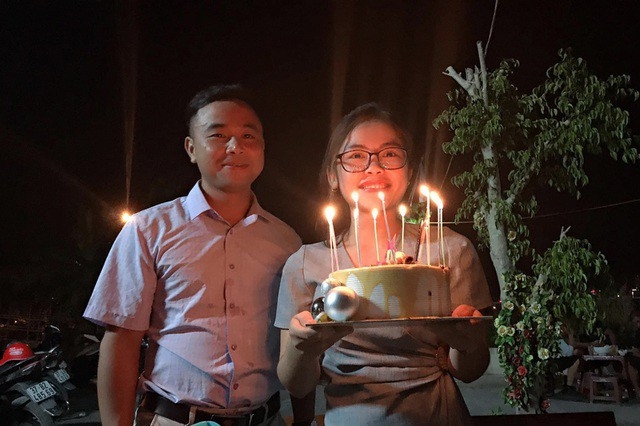 Bang and her fiance (Photo: Tien Phong)
"When I first mentioned of putting off the wedding to go to Da Nang, everyone, especially my husband were in shock and worry. But they respected my decision, encouraged me to take care of myself, and do the best to complete the mission", Bang said.
"My mom had cried. I know she worries a lot. I know that the coming days must be very tough, but seeing other colleagues struggling in the COVID-19 fight, I really want to contribute to the fight", she shared, adding that this would be an opportunity for such a newbie doctor like her to gain experience.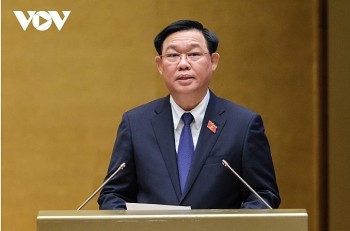 National
National Assembly Chairman Vuong Dinh Hue on May 23 praised the government for its outstanding performance to help the national economy weather the COVID-19 crisis and quickly keep up positive momentum in the post-pandemic period.