My daughter, father-in-law do love Vietnam: Stockholm Water Prize Laureate.
This year's award was presented by H.M. King Carl XVI Gustaf of Sweden, Patron of the Stockholm Water Prize.
This year's award was presented by H.M. King Carl XVI Gustaf of Sweden, Patron of the Stockholm Water Prize.
Professor Stephen McCaffrey in an exclusive interview with Tuoi Tre News. Photo: Cong Nhat
Professor Stephen McCaffrey, Distinguished Professor of Law at the University of the Pacific, McGeorge School of Law (California, U.S.), was recently named the 2017 Stockholm Water Prize Laureate for his unparalleled contribution to the evolution and progressive realization of international water law.
On receiving news of the prize, Professor McCaffrey shared that "Learning about the Stockholm Water Prize literally took my breath away. I am deeply honored and humbled to have been selected for this prestigious award. But one also stands on the shoulders of others, and I am most grateful to those who have paved the way for me."
Awarded for the 27th time in 2017, the Stockholm Water Prize is currently the world's most prestigious prize in water and is accompanied by US$150,000 and a specially designed prize sculpture.
This year's award was presented by H.M. King Carl XVI Gustaf of Sweden, Patron of the Stockholm Water Prize, at a Royal Award Ceremony on August 30, during the 2017 World Water Week in Stockholm, an event designed to foster networking, idea exchange, and the development of solutions to today's most pressing water-related challenges.
World Water Week is the annual focal point for the globe's water issues organized by SIWI (Stockholm International Water Institute). This year's theme was "Water and Waste: reduce and reuse." Over 3,000 experts, decision-makers, and business innovators from 130 countries participated in the event.
Stephen McCaffrey, a trailblazer in international water law, is arguably the single most respected authority on International Water Law.
His work continues to influence scholars, legal practitioners, and policy-makers while contributing to the sustainable and peaceful management of shared waters.
The Stockholm Water Prize Nominating Committee's statement on Professor McCaffrey's award said: "He has made a unique contribution in three areas: his seminal work on Treaty negotiation, his major scholarly works including his book The Law of International Watercourses, and his leadership providing expert legal advice and facilitating complex negotiations with a wide range of stakeholders."
Professor McCaffrey has served as acting legal counsel to states in several negotiations concerning international watercourses. He has served as counsel in many inter-State disputes over shared water resources, for example between Argentina and Uruguay, Pakistan and India, and Slovakia and Hungary – all of which have been heard by international courts and tribunals.
In his writings, Professor McCaffrey articulated the human right to water which was later recognized by the UN General Assembly in 2010. Additionally, he has untiringly provided critical insight linking water law to policy, conflict resolution, benefit sharing, and environmental protection over the years.
"I believe nobody who studies, researches or practices in the field of transboundary water management, water law or diplomacy could be unaware of Professor McCaffrey's contribution to the conceptual and practical elaboration of the many legal concepts and principles that we now take for granted," SIWI's Executive Director Torgny Holmgren said.
Professor McCaffrey was the legal consultant to the Nile River Basin Cooperative Framework project, which resulted in the Cooperative Framework Agreement between Nile Basin States.
He has consulted for States and international organizations in different regions of the world, including Africa, Asia, South America and Central America.
Professor McCaffrey has also served as Special Legal Adviser to the Secretariat of the North American Commission for Environmental Cooperation of the environmental side-agreement to NAFTA.
With the support of SIWI, Professor McCaffrey granted Tuoi Tre News an exclusive interview in Stockholm.
Why are you so passionate about water?
Well, because it is the essence of life. We cannot live without water. I think it is easier to be passionate about water than something abstract like international finance. We can see, touch, and taste it.
Do you think schools in general, and schools in developed countries in particular, pay enough attention to water issues?
I do not think so. Schools, in general, do not pay enough attention to water issues and education about the importance of water. People still tend to take water for granted, especially in developed countries. This is because they just turn on the tap and water comes out easily and quickly. People do not really think about where it comes from and how it is sanitized for their protection. They do not know that in Africa many children and women have to carry heavy plastic pails of water a long way back home. I also saw this when visiting Mekong areas in the 1990s.
Professor Stephen McCaffrey lift the 2017 Stockholm Water Prize. Photo: SIWI
So did you visit Vietnam on that trip?
Not really. I came to Vietnam for a business trip but it was very short and quick. I want to spend more time in Vietnam. I know that you signed a Mekong Treaty in 1995 and I know Vietnam is very concerned about activities in the upstream Mekong. I know your country is facing a lot of challenges concerning water issues but I do believe your government is very aware of the situation.
If you were invited to Vietnam, would you visit someday?
Oh, I would love to. Amanda, my daughter has a lot of love for Vietnam even though she has not been to Vietnam yet.
My father-in-law spent a long time working with Vietnam in the past. He truly loves Vietnam and Vietnamese people. He's visited the country many times and always come back to the States with interesting stories.
What is your plan for leaving a positive impact on water issues?
As a professor, I am kind of limited in what I can do. I am not a tycoon, you know (Laughing). I try to spread the message through my books and my students. I also hope this prize will give me more influence to work on the issue. UNESCO recently created a good platform for educating people, especially youths, about water. Perhaps I could use this award to strengthen my role.
Education is by far the best answer to the matter. You know, it would be more useful to share this knowledge with a number of students in class instead of sharing inpidually. And of course, sharing stories with the press is important, too. So you obviously also play a role (Laughing).
International law and environmental law have always been exciting to students and I am happy to be able to bring real-world experience in these fields into my classroom, especially since they will be practicing in an increasingly globalized and environmentally-threatened world.
How important are events like World Water Week?
They are really important because they draw the attention to the importance of water. They encourage experts and professionals working together in this field. It is especially meaningful when they are from different backgrounds (chemistry, engineering, etc.). Other laureates and I work mainly with the government, and young professionals typically work on something more "on the ground."
Ryan Thorpe and Rachel Chang receive the prize from a representative of the Jury. Photo: SIWI
The Stockholm Junior Water Prize 2017 announced
On the evening of August 29, the Stockholm Junior Water Prize 2017 was awarded to American students Ryan Thorpe and Rachel Chang. This year, the competition attracted thousands of young people between 15 and 20 years from 33 countries.
In its citation, the Jury said: "This year's winning project embodies the fundamental principle of providing safe drinking water. The winner's motivation is to eliminate millions of human deaths each year. The project developed a unique, rapid, and sensitive method to identify, quantify and control water contaminants."
The students constructed a system that detects and purifies water contaminated with Shigella, E. coli, Salmonella, and Cholera more rapidly and sensitively than conventional methods. Their system detects as little as one reproductive bacteria colony per liter instantaneously and eliminates bacterial presence in approximately 10 seconds. In contrast, conventional methods have detection limits of up to 1,000 colonies and take 1-2 days.
VNF/Tuoitrenews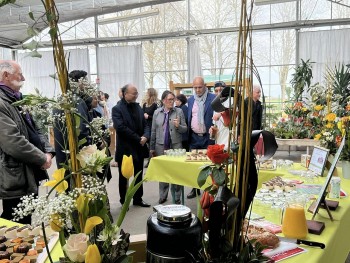 Overseas Vietnamese
Vietnamese Ambassador to France Dinh Toan Thang recently paid a working visit to Saintes, a city in southwestern France, to promote cooperation between the city and Vietnamese localities and attended the Vietnamese Culture Day, VNA reported.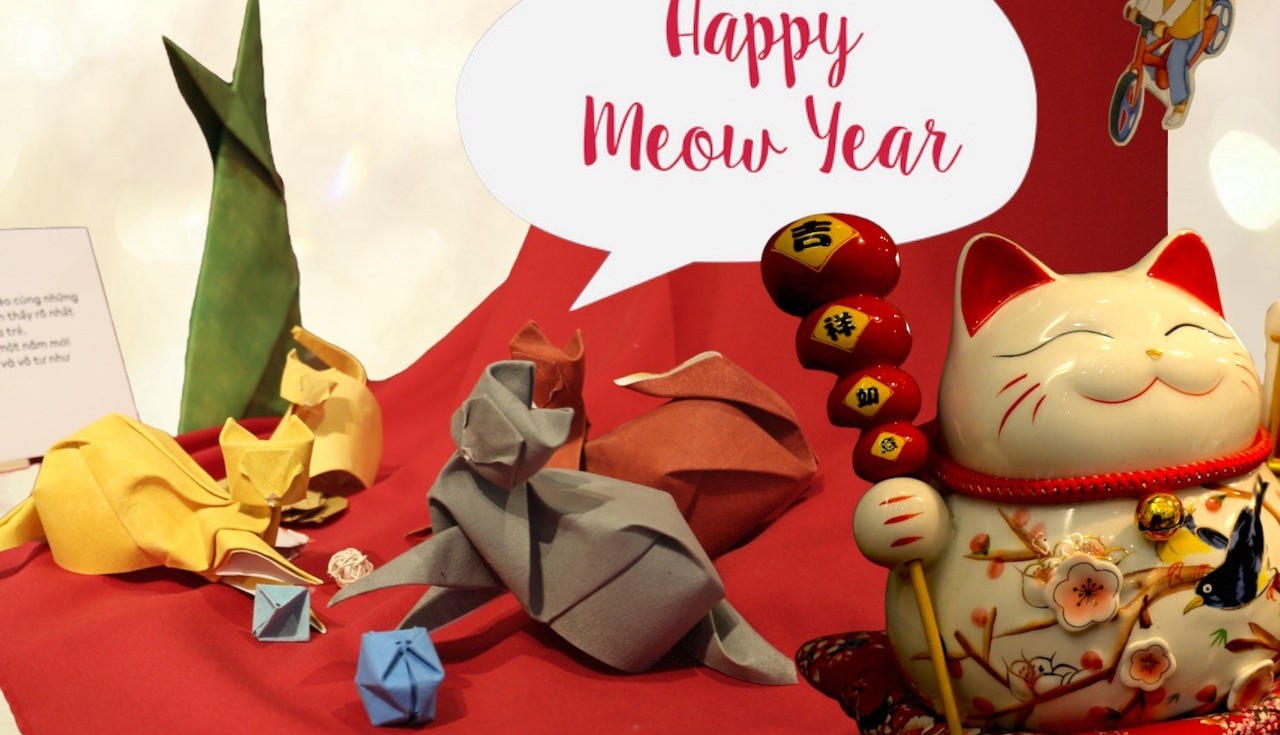 Handbook
The Year of the Cat is right at the corner and it is time to celebrate for all you cat lovers out there. This holiday season, check out how you can enjoy the company of furry feline friend, from cute cafe to personalized gifts in Hanoi.
January 20, 2023 | 08:22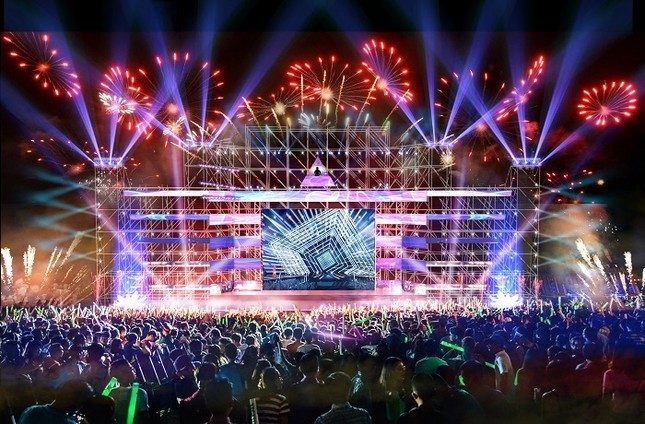 Handbook
Hanoi's young people are eagerly inviting each other to watch fireworks on New Year's Eve. Here are a few things to keep in mind and places with great views for people to watch the fireworks display.
January 17, 2023 | 07:41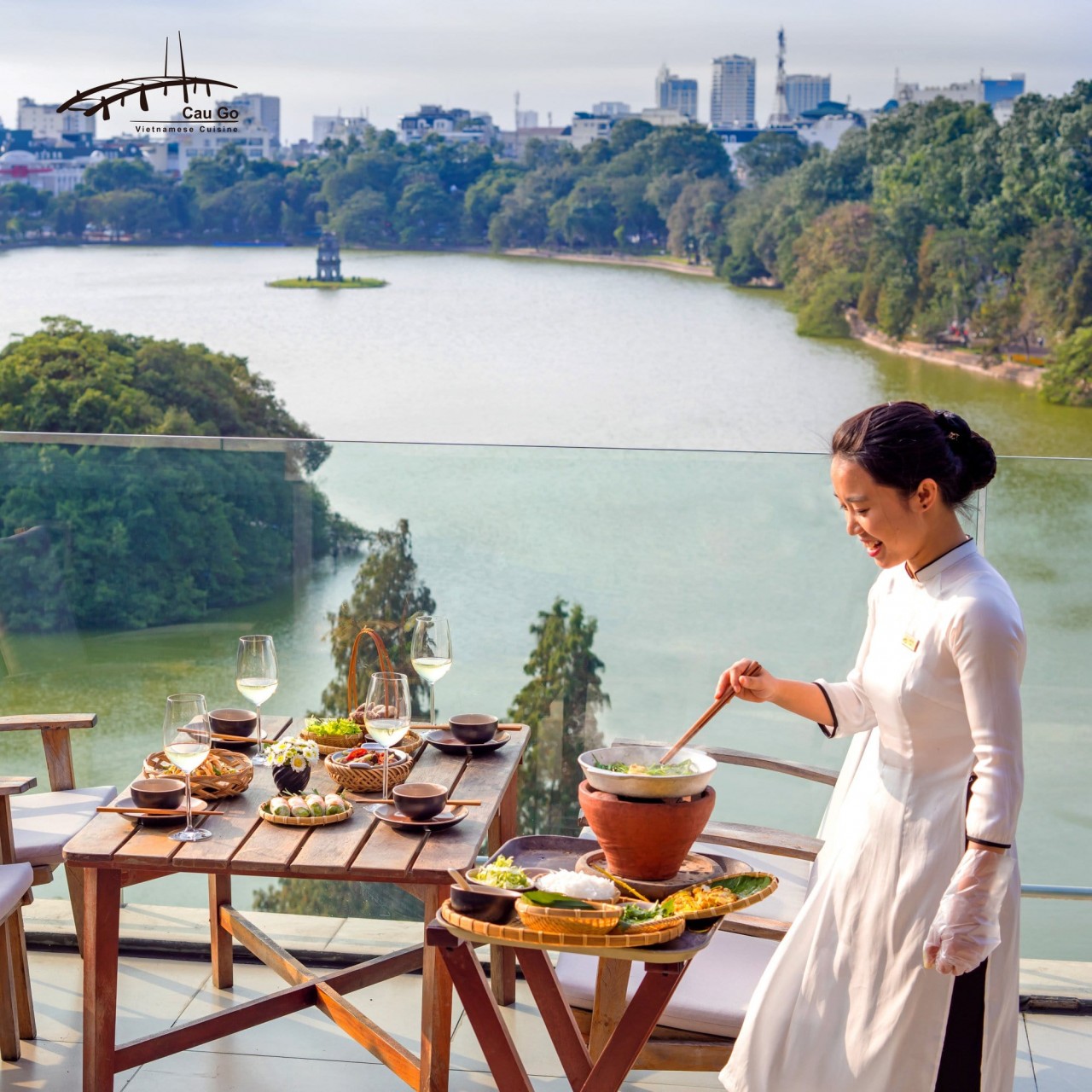 Handbook
Hanoi captivates visitors from all over the world with popular foods like pho, bun cha, etc. If you have a chance to visit the city during the Lunar New Year, try dining at restaurants serving traditional Hanoi dishes to immerse yourself in the culture of Tet in the North of Vietnam.
January 16, 2023 | 08:21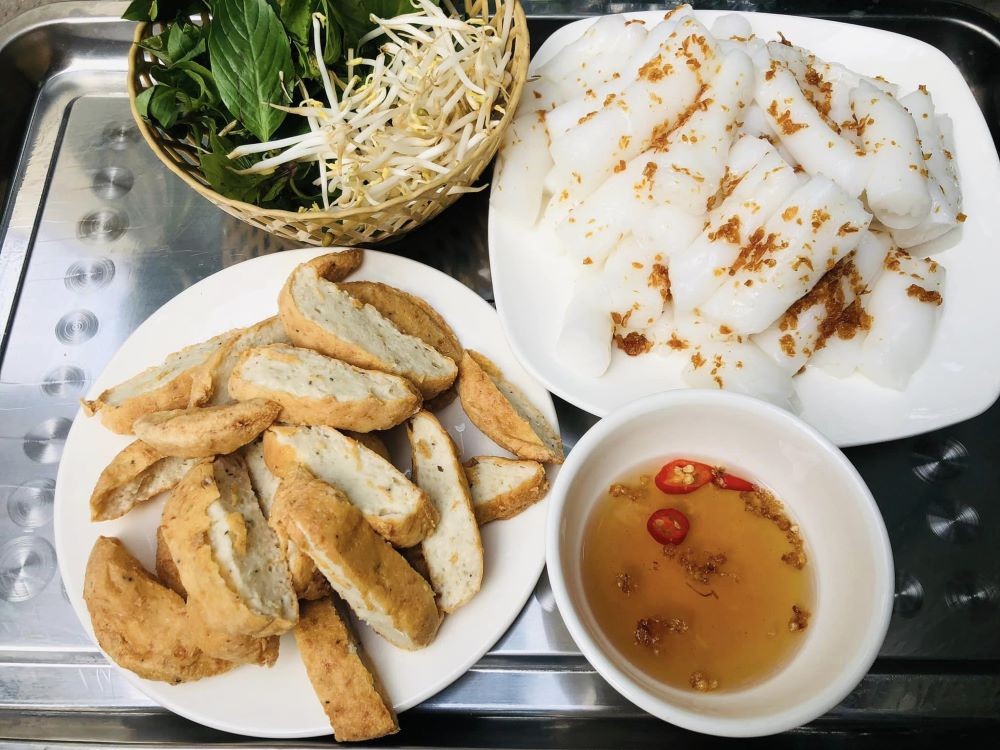 Handbook
The following Nghe An dishes are rated by many diners as delicious, nutritious, and cheap
January 09, 2023 | 06:56