Namaste Hanoi: Indian Taste in Hanoi Heart
Located at 46, Tho Nhuom Hanoi, Namaste Hanoi is a stop for diners when they want to enjoy traditional Indian dishes.
The scene of Namaste Hanoi restaurant with traditional frescoes, dotted with Indian wooden objects.
A menu of 218 diverse dishes seems to be more than enough for your choice and experience. The extensive menu ranges from delicious Northern curries to hot and spicy Southern soups, from Hyderabad's rich Mughal dishes to Gujarat's sweets. Or like North Indian specialties, chicken butter masala and cheese curry - spinach... Cheese made from Indian standard skimmed milk cooked with mashed spinach is the favorite choice of many diners.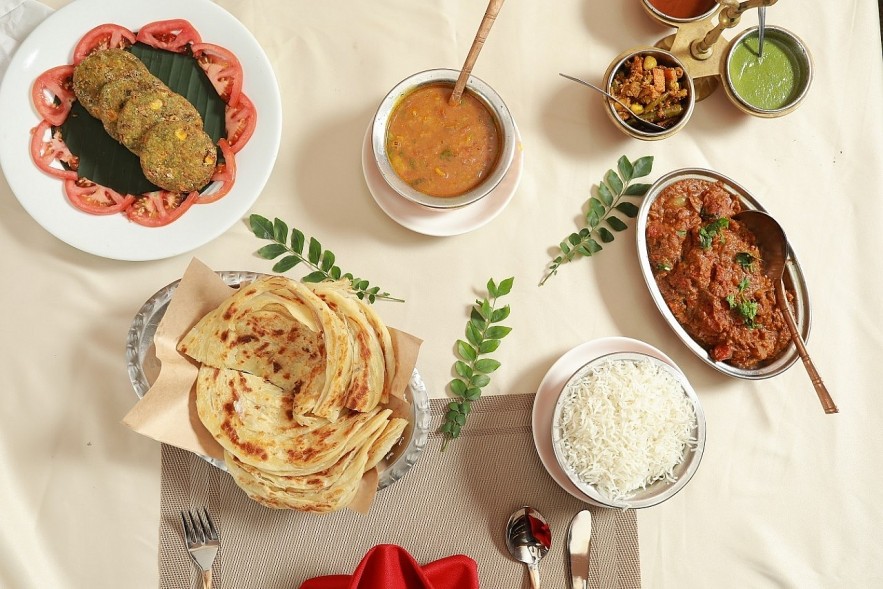 Namaste Hanoi is a stop for diners when they want to enjoy traditional Indian dishes.
If you want to explore South Indian specialties cake, you can try Dosa cake, Idli rice cake, fried Medhu Vada lentils and fried fermented rice, served with coconut chutney sauce and masala tea. If you want a rich flavor, Rogan Josh or the traditional braised lamb curry from Kashmiri is ideal.
Or we can mention goat curry, a northern Indian dish. Boneless goat meat, cut into pieces, cooked with a spicy sauce, goat meat cooked with special sauce and fenugreek leaves, boneless goat meat cooked with vegetables and mushrooms, goat ribs cooked with spicy sauce; minced goat meat cooked with peas and a slightly dry sauce. In addition, customers can also choose South Indian-style goat dish.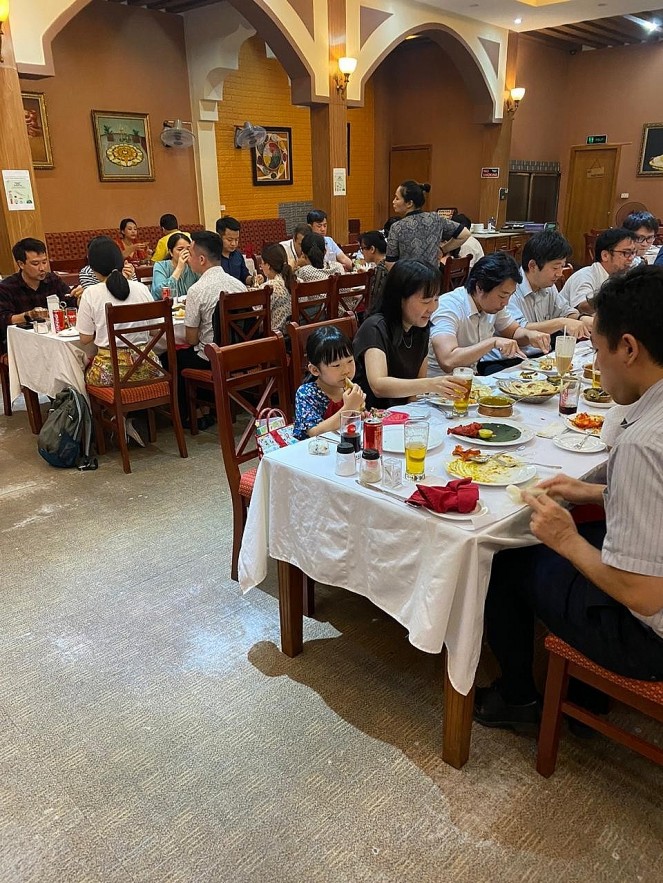 Diners come to enjoy traditional Indian food at the restaurant.
In Namaste Hanoi, rice is also at the "hot top" level. Typically, rice is cooked with turmeric seeds, safaron - the perfect accompaniment to the most delicious curries in the city. At the restaurant completely use Indian Tandoor earthen oven to be able to maintain the most authentic taste of Naan.
Namaste Hanoi retains the original Indian taste in each dish. Raw materials, spices imported from India. Namaste Hanoi's seven chefs are highly skilled indigenous people from all parts of India with strengths in preparing different culinary styles... Their heirloom recipes have made the Indian dishes satisfy the taste buds of customers. The Indian chefs always breathe life into each dish to bring the right taste of their homeland to diners far from home.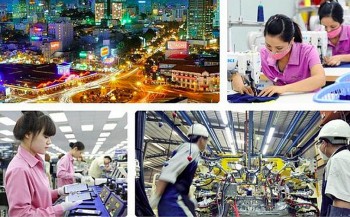 National
Vietnam News Today (Jan. 17): Vietnam records 15,643 new Covid cases; Northern region to turn severely cold from January 17; 'New normal' adaptation leads to positive forecast for Vietnamese economy in 2022; Vietnam-China clash tickets open for sale in two days.