'Napalm girl' photographer attacked after receiving National Medal of Arts from Trump
The Vietnamese-American photojournalist Nick Ut, well known for the "Napalm girl" picture, has recently posted on his Facebook account that he was attacked by a stranger after receiving the National Medal of Art from President Donald Trump.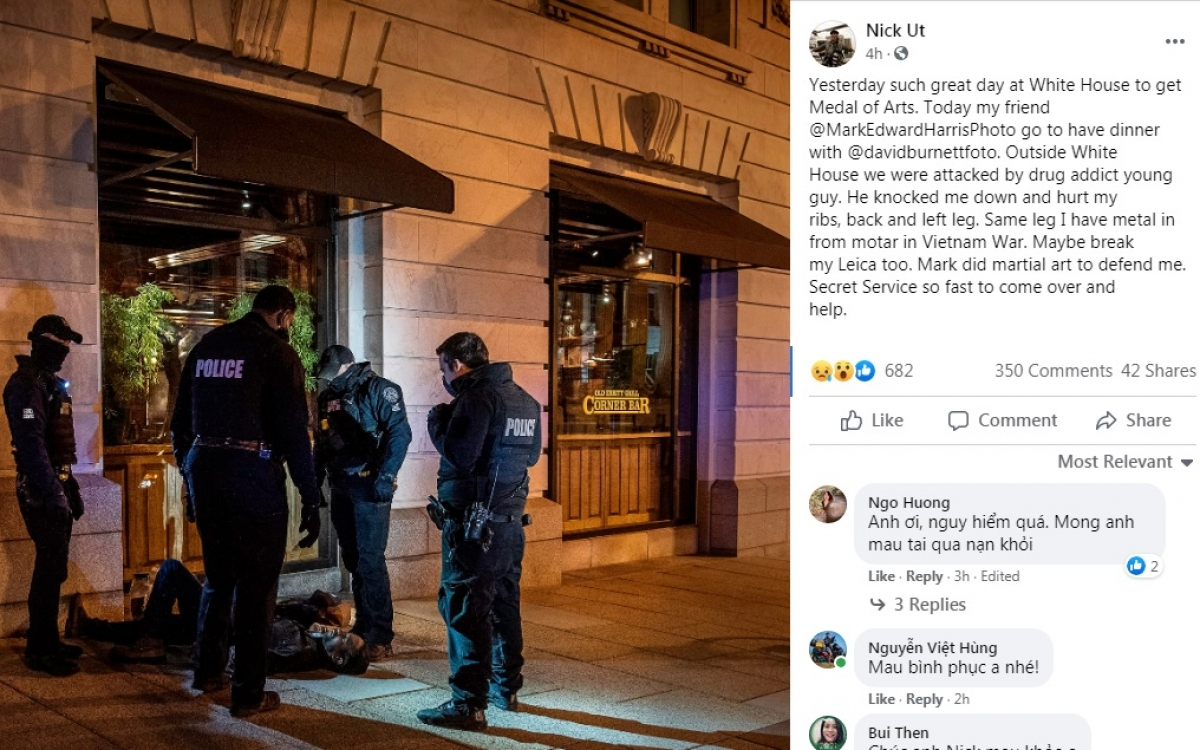 Nick Ut has posted on his Facebook account that he was attacked by a drug addict young guy.
Nick Ut wrote on his Facebook account: "Yesterday such great day at White House to get Medal of Arts. Today my friend @MarkEdwardHarrisPhoto go to have dinner with @davidburnettfoto. Outside White House we were attacked by drug addict young guy. He knocked me down and hurt my ribs, back and left leg. Same leg I have metal in from motar in Vietnam War. Maybe break my Leica too. Mark did martial art to defend me. Secret Service so fast to come over and help".
Previously, Nick Ut was honored with the National Medal of Arts award by the U.S. government for his work during the Vietnam - US War.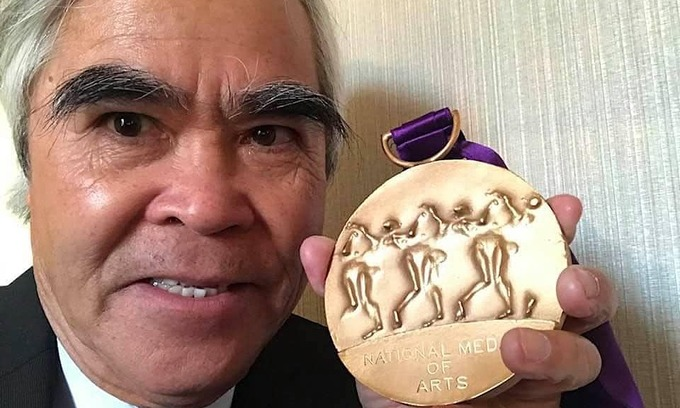 Nick Ut poses with his Medal Of Arts, January 13, 2021. Photo courtesy of Nick Ut's Facebook.
He received the medal Wednesday at the White House from President Donald Trump along with country music star Toby Keith and bluegrass singer Ricky Skaggs, the Washington Post reported.
The National Medal of Arts is an award and title created by the U.S. Congress in 1984 and the highest honor given to artists and arts patrons by the U.S. government. It is given to artists who "are deserving of special recognition by reason of their outstanding contributions to the excellence, growth, support, and availability of the arts in the United States," according to a government website.
Nick Ut is most known for the "Napalm girl" photograph, shot on June 8, 1972, which captured 9-year-old Phan Thi Kim Phuc and other terrified children running down a road near Trang Bang District in the southeastern province of Tay Ninh after a South Vietnamese plane had dropped napalm on civilians. The black and white image is one of the most recognizable photos in the world and became a major inspiration for the anti-war movement, VNExpress reported.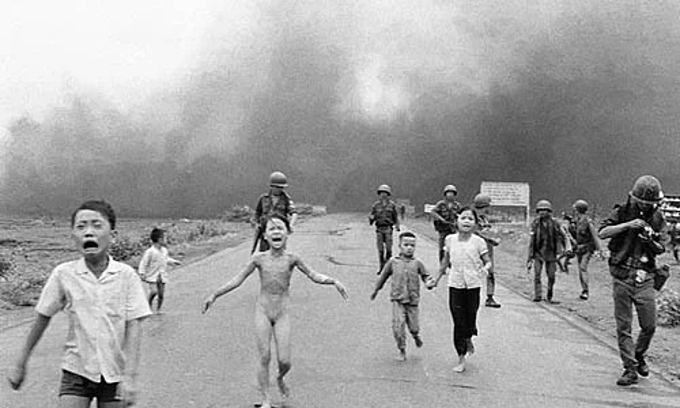 "Napalm girl" picture. Photo courtesy of Nick Ut
The Associated Press photographer took the shot after Phuc had ripped off her burning clothes while fleeing. Other children present at the scene were Phuc's two younger brothers and two cousins. After taking the shot, Nick Ut, who was 21 at the time, took the children to Barsky Hospital in Saigon, saving the girl's life.
The photo won the Pulitzer Prize in 1973 for Spot News Photography. Ut is a regular visitor to Vietnam since the war ended in 1975.
The photo also topped the list of the most powerful news images of the last 50 years that shocked and amazed the world.
Napalm bombs were made by mixing naphthenic and palmitic acids with gasoline and placing it in a thin outer shell that easily exploded. The U.S. started dropping napalm bombs during World War II before deploying the weapon in Vietnam in 1963. A total of 388,000 tons of napalm was dropped on the country over the next decade.
Now decades after the war, unexploded ordnance still covers a fifth of Vietnam and explosions occur frequently, killing more than 1,500 people every year and maiming and injuring 2,200 more, according to official data.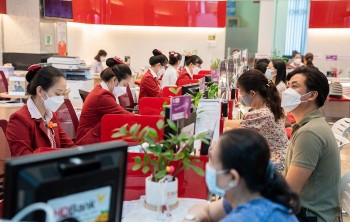 Economy
Vietnam Business & Weather Briefing (August 12): Air passengers reach a record number in July, seafood exports expected to reach 3 billion USD in Q3