Pains persist after Vietnam War: Immense motherhood to be mother of a mental patient
A woman living in the south of Vietnam named Hue who was mentally ill due to the sequelae of Agent Orange from her father. Later, due to being abused, Hue became pregnant and gave birth. Her mother, Hoa, in addition to taking care of Hue, taking Hue's responsibility to take care of her child.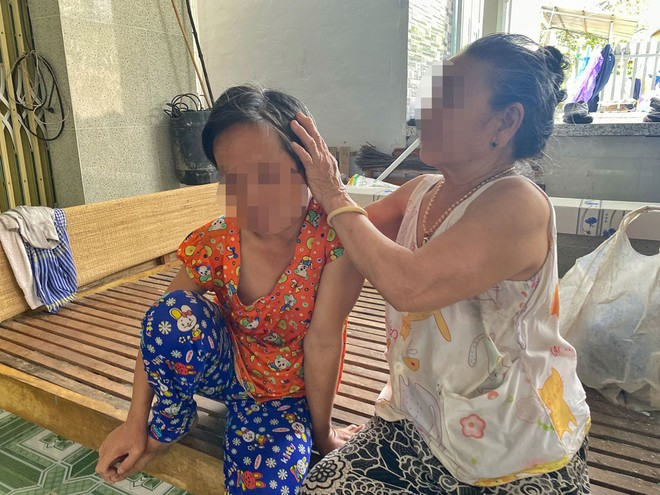 Mrs. Hoa loved her daighter with mental health illness with all of her heart. Photo: Thanhnien
The story said about women living in Hon Thom, Phu Quoc island, Kien Giang province. It was told as the place for many fishermen to stop their months of fishing at sea. They stop to stay there a few days because they need women to relieve stress and help them control themselves better before returning to their daily life.
However, some chose to stop without their judicious responsibly. Some of fishermen, after long time offshore fishing, on the way returning home, due to lusting for women, were unable to suppress self-desire, had illegally abused mental health illness women, causing pains persisting after the war.
Jumping over barbed wire to save her daughter
That leaves fear to the mental health ill women and the burden of having children. Khanh, a local man said to the author that maybe the place gathering many fishermen to stop for staying some days, there have been a few women with mental health illness become mothers.
Khanh took an example of a mother named Tran Thi Hoa, 60 years old, whose daughter Tran Thi Hue was raped by a fisherman. At that time, Khanh's father, the head of the hamlet, received evidences from Ms. Hoa to denounce the person who raped her daughter.
Hoa said: "Our family was poor, so every night, Hue went to our neighbors' house to watch TV and came back home at 8 - 9 pm, but that day I did not see her. While I was bobbing, a neighbor boy ran home to fetch: Ms. Hue was dragged into the grove ".
Hearing that, Ms. Hoa immediately followed the boy to the fenced garden and jumped over the barbed wire fence to seek Hue, her limbs were scratched with blood. Then her heart broke to see Hue nake, uncovered, crouched and crying.
A few months later, Hoa was shocked when discovered her daughter was pregnant: "It has been very difficult to raise my daughter since she was a child, now adding her baby, I don't know how I'm carrying ".
But the poor mother has still taken care both Hue and her unexpected baby with the hope that later Hue's daughter would replace her to take care of the mother with mental health illness.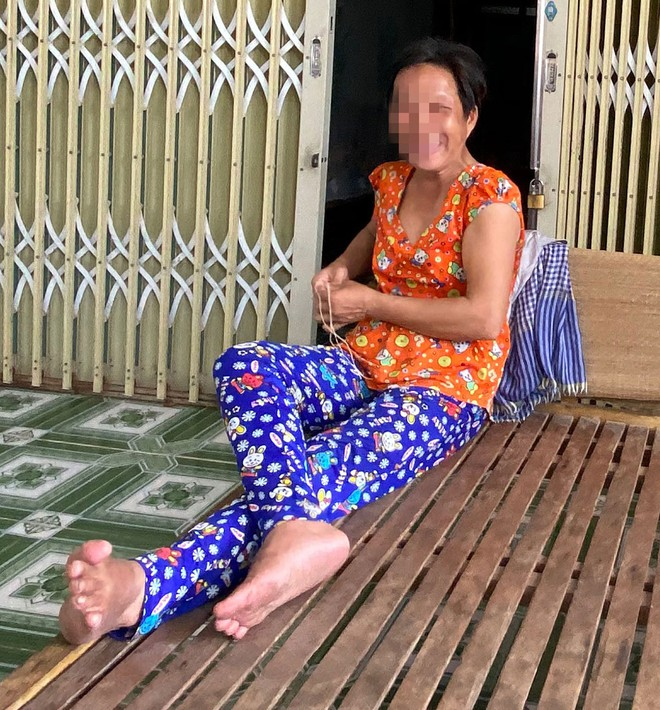 Due to her inborn mental illness, Hue did not know how to take care of her child and only relys on her old mother. Photo: thanhnien
Finding the missing daughter amid Saigon
After giving birth, Hue assigned all the care and nurturing of the child to her mother Hoa. Because she was afraid that her breastfed newborn baby would be inherited, Hoa took care of it. Every day, she decanted rice water mixed with sugar and fed the baby with a small spoon.
The baby has not grown up with breast milk, so she was always sick and ill. The small amount of money Hoa had saved from the day Hue gave birth taken out to cover their poor life. To not let all three of them starve to death, Hoa taught Hue to take care of the child and she began to go out for work. However, the mental ill mother did not understand the issue, saw her child crying, couldn't help and beat the baby.
Sometimes, Hue got lost until almost midnight and did not return. Hearing the bad news, Hoa must send her grandchildren, exhort people to find Hue. Although she loves her sick daughter, she still has to go to work, she does not have food to feed them without work, so Hoa has to accept to leave Hue alone at home.
Then one day, Hue went to pick up cicadas but did not go home. Since Hue got lost, Ms. Hoa has cried every day. Every evening, she carried the baby to the top of the alley and waited for Hue. Until the day, a relative saw Hue in Saigon and told her to get in the car to drive her home, but Hue did not recognize her acquaintance so she refused to follow. Hearing the news about her child, asking carefully for her address, Hoa sent her grandchildren back and went to Saigon to find her daughter.
Arriving at the western bus station, she was confirmed that Hue was seen in this bus station, but she had not seen her for a week. Someone said that Hue was seen at Ben Thanh market. So, Hoa went back on the bus to go to Ben Thanh market to find her child.
"I have only VND 10,000 (USD 0,4 cents) in my bag, I bought a bus ticket two times, and paid VND 8,000. When I went to Ben Thanh market, I got sunstroke, so I took the remaining 2,000 VND to buy a cup of tea to drink to stay awake and continued to look for a child."
For several days without finding Hue, Hoa was almost exhausted. In desperation, she paced the streets a dozen times again and found her daughter lying naked at the bus stop. Meeting the child, Hoa hugged her but the "mad woman" struggled: "Go away". Only after a while did Hue recognize her mother.
At that time, passers-by saw her holding a mental ill daughter, after nearly two years of losing a child, a poor countryside woman could find her child in the middle of crowded Saigon, they collected money to buy tickets for the mother and child to return home.
Since finding Hue until now, for more than 20 years, Hoa has protected her daughter as a treasure: "She is crazy with metal health illness, she is despised and trampled by people, but she is my child. It is my gold lump. If I love a healthy child normally, I will love my mental ill one more a hundred times ".
Worries with the end
The day when Hue's daughter had a boyfriend, grandmother Hoa told her to tell her real situation. If the boy can accept, their love may continue and overcome many difficulties, otherwise, it has to be. Fortunately, both the granddaughter's lover and his family are very sympathetic. She just said: "I'm still alive, now I'm taking care of my daughter. Later on when I died, the young couple have to care for their mother instead of me".
On her granddaughter's wedding day, all of us only talked about Hue's mother. For them, Hue's mother, Ms Hoa, is both the love, responsibility, a common concern and also the happiness that they try to protect and take care of.
Vietnamese source from Thanhnien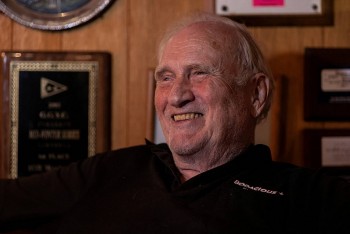 World
Alain Aspect, John F. Clauser, and Anton Zeilinger have won this year's Nobel Prize in physics for their work in quantum mechanics, Sweden's Karolinska Institute announced on Tuesday.