Natural disaster recovery assistance for Quang Tri's education sector
In the wake of a natural disaster, children have a high need for protection and education.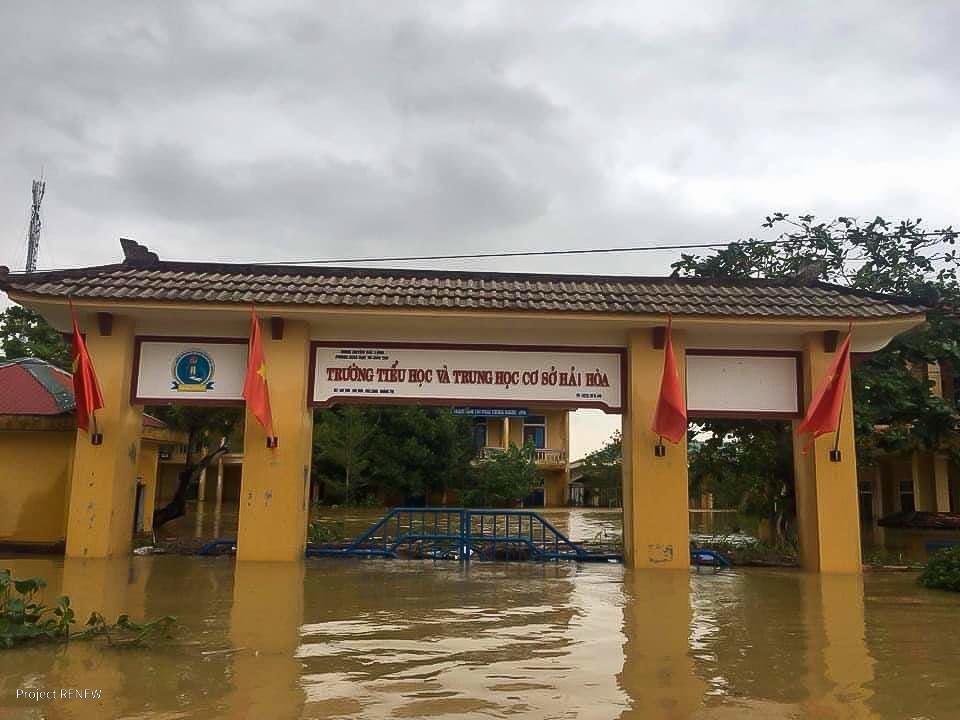 Hai Hoa Primary & Secondary School had been submerged in over 1.5 meters of floodwaters for nearly one month. Source: Project RENEW
Vietnam's central coastal region has suffered unprecedented flooding from prolonged downpours and successive typhoons since last October, resulting in more than 200 deaths recorded, and displacing thousands of people. At least 5.5 million people in the region have been affected.
Quang Tri bore the brunt of six floods and two strong tropical storms in last October and November. Many schools were forced to close due to damaged classrooms, fences or fallen trees.Furniture and equipment are also damaged.
The Provincial Department of Education and Training reported that the local education sector suffered a total of VND 9.5 billion (USD 408,000) in damages.
Being aware of the serious impact of the recent floods on education in Quang Tri province, Project RENEW have joined hands with district Youth Unions to completed the relief package delivery.
This week, Project RENEW in collaboration with local Youth Unions has completed the delivery of flood relief goods to schools in the districts of Vinh Linh, Gio Linh, Cam Lo, Trieu Phong, Hai Lang, and Dong Ha city.
This support was made available thanks to the supplemental funding from Irish Aid through Irish Embassy in Vietnam to Project RENEW's Explosive Ordnance Risk Education Program to help the communities in Quang Tri overcome the heavy aftermath of the historic floods in late 2020.
The handover at Dong Le High School & Secondary School, Dong Ha city. Source: Project RENEW
A total of 16 schools ad 788 students in those districts are direct beneficiaries of this Irish Aid-funded relief package, consisting of teaching and learning equipment to schools and basic necessity kits to schoolchildren.
Project RENEW was established in 2001 as a joint effort between the provincial authorities and international non-governmental organisations to reduce the number of victims of cluster bombs and other unexploded ordnances left over from the war./.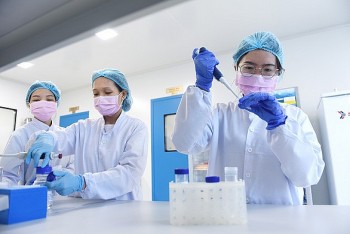 National
Vietnam News Today (October 17): Vietnam records 3,211 new local Covid cases; Vietnam's border guards take tougher actions against IUU fishing; National program for development of domestic vaccines adopted; HCMC to reopen inter-provincial tourism from next month.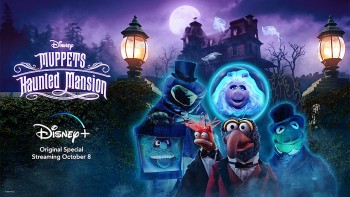 Handbook
Halloween is coming, and what is better than bing watching a good cartoon with your kids. This 10 new Halloween specials, special episodes, and series are kid-friendly spooky alternatives, and fresh-as-a-newly killed corpse in the post below.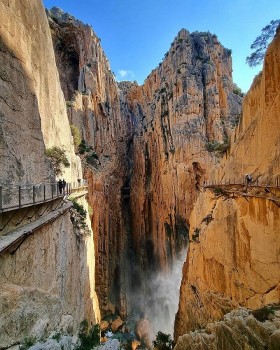 Travel
For people who are thrill seekers and love challenging themselves, this narrow, small walkway which was pinned along the steep walls of a narrow gorge in El Chorro in Spain, will give the visitors the best and most dangerous experience of a lifetime.