Nearly 300 stranded Vietnamese citizens brought home from Thailand
The national flag carrier Vietnam Airlines worked in collaboration with the Vietnam Embassy in Thailand and various local agencies to put on a special flight on May 18 in order to bring home nearly 300 stranded Vietnamese citizens in Thailand.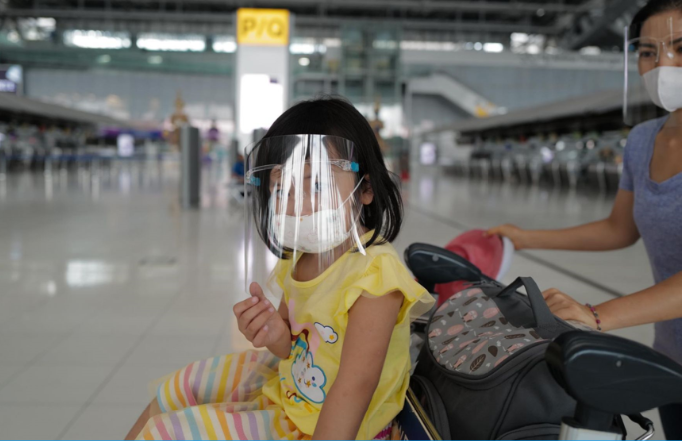 Nearly 300 Vietnamese citizen return home from Thailand.
According to VNA, the Vietnamese nationals returning from the neighbouring country included minors under the age of 18, students without accommodation due to the closure of their schools and dormitories, the elderly, sick individuals, tourists, and migrant workers who had been left stranded due to the novel coronavirus epidemic.
The Vietnamese Embassy in Thailand has been actively supporting citizens to register for the flight, complete the necessary ticket purchasing procedures, and send officials to directly co-ordinate with the airline as a means of helping people finalize the necessary procedures before being allowed to board.
Officials of the Embassy also directly handed out protective visors to people and children at the airport.
The flight enforced a strict range of measures to ensure the safety of everyone onboard, with passengers receiving a medical check-up and being quarantined upon arrival in line with regulations set by the Ministry of Health, so there is no risk of spreading the disease to the community even if Vietnamese nationals returning from epidemic-hit nations were infected with the virus.
Earlier, Vietnam had arranged various flights to repatriate overseas citizens. Most recently is the flight to return home more than 500 Vietnamese citizens from Europe and the United States.
Under the Prime Minister's direction, the nation will continue to arrange flights to bring its citizens home depending on the pandemic's future developments, the quarantine capacity of Vietnamese localities, and demand among Vietnamese nationals living abroad.
Vietnam has to date recorded no locally-transmitted infections for 32 days in a row. The four fresh cases confirmed to have contracted the SARS-CoV-2 virus, are two flight attendants and two passengers returning from the US, raising the total tally of infections in the country to 324./.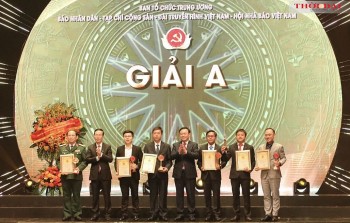 Viet's Home
The 7th National Press Prize on Party Building (named Golden Hammer and Sickle) - 2022 has been bountiful with thousands of entries on a variety of topics, rich in genres, closely following hot topics, outstanding events, key tasks of the political system and the country. Content relating to party building process was clarified and further exploited compared to previous years.