Top 7 Most Watchable Movies To Add To Your Watchlist In 2022
2022 is packed with new and exciting movies, with some are promised to be coming-of-age stories. Take a look at these movies that you can add to your watchlist this year.
From Joel Coen's take on Shakespeare's Macbeth to Paul Thomas Anderson's coming-of-age comedy set in suburban Los Angeles, cult directors are back in force this holiday season. There's a lot of big movies and sequels coming out this year that it is hard to choose a set few to feature, but you'll definitely be in for a treat! These are the 10 best movies to add to your watchlist in 2022.
1. Licorice Pizza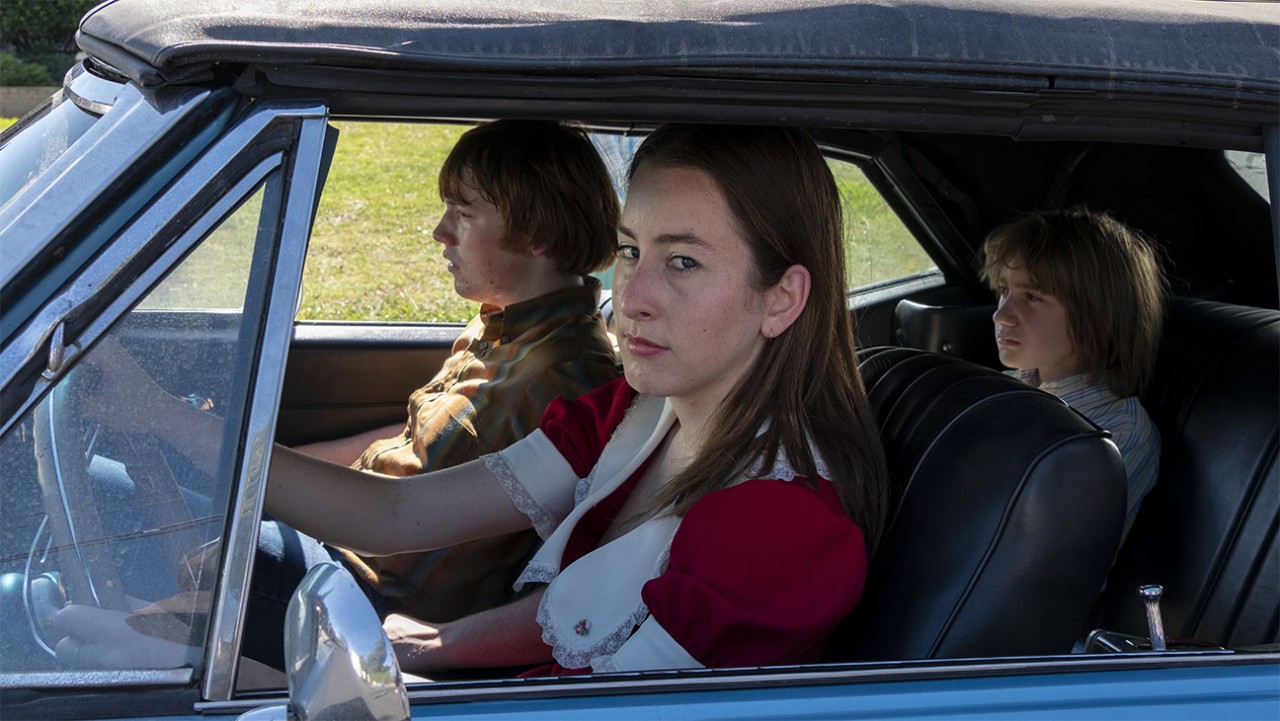 Photo: Hollywood Reporter
Imdb score: 8/10
Licorice Pizza is a 2021 American coming-of-age comedy-drama film written and directed by Paul Thomas Anderson, who also serves as one of the film's producers and cinematographers. The film stars Alana Haim, Cooper Hoffman, Sean Penn, Tom Waits, Bradley Cooper, and Benny Safdie.
Licorice Pizza was released in the United States in select theaters on November 26, 2021, and was widely released on December 25, 2021. The film received acclaim from critics and received three awards from the National Board of Review, including Best Film. It was also named one of the best films of 2021 by the American Film Institute and received four nominations at the 79th Golden Globe Awards, including Best Motion Picture – Musical or Comedy, along with eight nominations at the 27th Critics' Choice Awards, including Best Picture.
Around 2001, Anderson was walking by a middle school in Los Angeles on picture day. He observed one of the students nagging the female photographer and had an idea of the student having an adult relationship with the photographer. The screenplay of Licorice Pizza evolved from this experience and additional stories told to Anderson by his friend Gary Goetzman, who was a child actor who had starred in the film Yours, Mine and Ours with Lucille Ball, appeared on The Ed Sullivan Show, and eventually started a waterbed company and pinball arcade. Goetzman at one time delivered a waterbed to Jon Peters's home. Anderson considered Fast Times at Ridgemont High and American Graffiti as major influences in the making of Licorice Pizza.
Anderson received permission from Jon Peters to develop a character based on him, on the sole condition that Peters's favorite pick-up line is used. Anderson went on to create a "monster version" of Peters based on 1970s Hollywood producers who had "a reputation for a lot of bravado and aggro energy".
The working title of the film was reported in November 2020 as Soggy Bottom. In September 2021, the film was officially titled Licorice Pizza, named after a former chain of record shops in southern California. Anderson explained, "If there's two words that make me kind of have a Pavlovian response and memory of being a child and running around, it's 'licorice' and 'pizza' [...] It instantly takes me back to that time." He added that the words "seemed like a catch-all for the feeling of the film [...] that go well together and maybe capture a mood."
2. Death On The Nile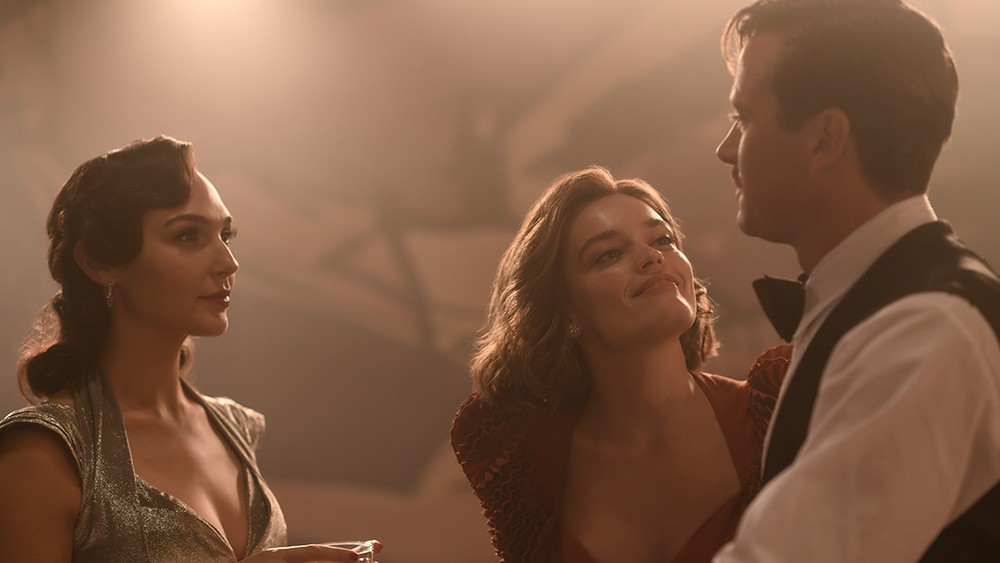 Photo: Photo by Rob Youngson
Death on the Nile is an upcoming mystery thriller film directed by Kenneth Branagh from a screenplay by Michael Green, based on the 1937 novel of the same name by Agatha Christie. Produced by Branagh, Ridley Scott, Judy Hofflund and Kevin J. Walsh, the film is a follow-up to Murder on the Orient Express (2017) and stars Branagh returning as Hercule Poirot, along with Tom Bateman (also returning from the first film), Annette Bening, Russell Brand, Ali Fazal, Dawn French, Gal Gadot, Armie Hammer, Rose Leslie, Emma Mackey, Sophie Okonedo, Jennifer Saunders, and Letitia Wright round up the ensemble cast. The film is the third screen adaptation of Christie's novel, following the 1978 film and an episode of the television series Agatha Christie's Poirot broadcast in 2004.
Principal photography began in September 2019, with filming taking place at Longcross Studios in England and on location in Morocco, and wrapped that December.
The film is set to be theatrically released on February 11, 2022, by 20th Century Studios. Its release has been delayed several times due to the COVID-19 pandemic and sexual abuse allegations against Hammer, since its original release date of December 20, 2019.
3. The Tragedy of Macbeth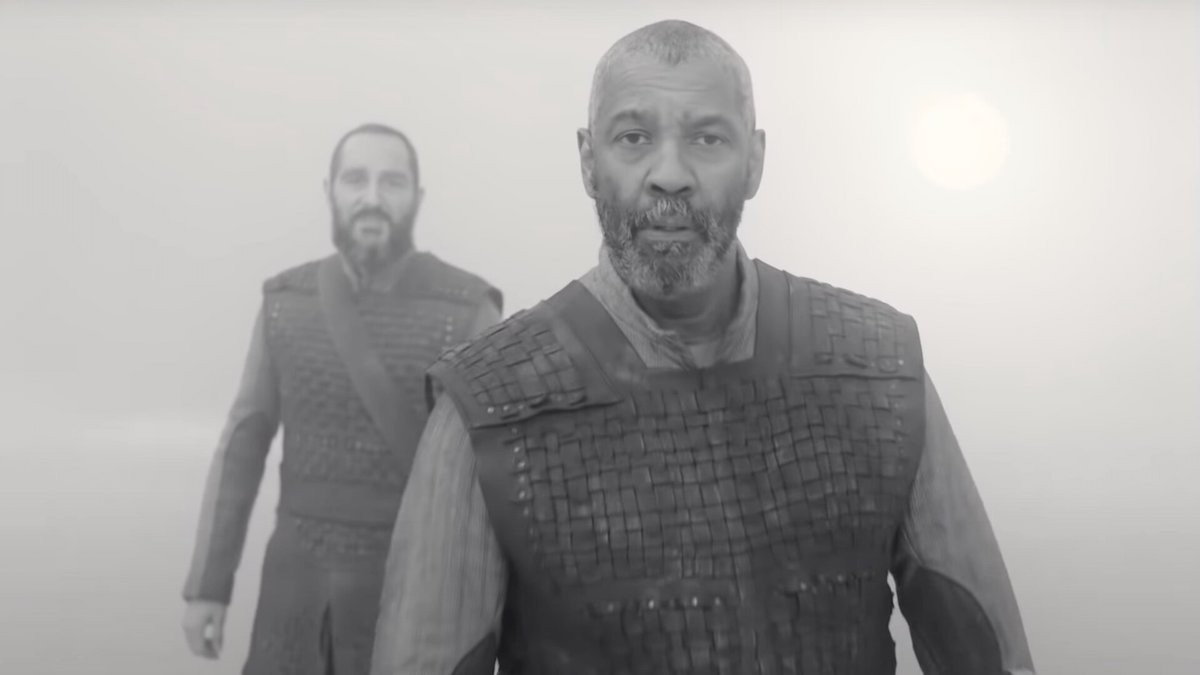 Photo: Den Of Geek
Imdb score: 7.7/10
The Tragedy of Macbeth is a 2021 American historical thriller film written and directed by Joel Coen and based on the play Macbeth by William Shakespeare. It is the first film directed by one of the Coen brothers without the other's involvement. The film stars Denzel Washington, Frances McDormand (who also produced the film), Bertie Carvel, Alex Hassell, Corey Hawkins, Harry Melling, and Brendan Gleeson.
The Tragedy of Macbeth had its world premiere at the 2021 New York Film Festival on September 24, 2021. It had a limited theatrical release on December 25, 2021, by A24, and will be streaming on Apple TV+ from January 14, 2022.
On review aggregator website Rotten Tomatoes, the film has an approval rating of 94% based on 168 reviews, with an average rating of 8.20/10. The site's critics consensus reads: "Led by a stellar Denzel Washington, The Tragedy of Macbeth strips the classic story down to its visual and narrative essentials." Metacritic assigned the film a weighted average score of 88 out of 100 based on 41 critics.
Peter Bradshaw of The Guardian gave the film a score of 5/5 stars, writing: "The movie hits its stride immediately with a taut, athletic urgency and it contains some superb images – particularly the eerie miracle of Birnam Wood coming to Dunsinane, with Malcolm's soldiers holding tree-branches over their heads in a restricted forest path and turning themselves into a spectacular river of boughs." Alison Willmore of Vulture wrote: "While The Tragedy of Macbeth is Joel Coen's first solo directing effort … that aspect of their long collaboration remains steady. Macbeth becomes, like so many of the Coens' protagonists, a character trapped in his own fixations and failings, the concave world onscreen a reflection of the self he can't escape." Dave Calhoun of Time Out gave the film a score of 5/5 stars and wrote that it was "stage-bound in all the right ways, reminiscent of a much earlier cinema, when filmmakers barely stepped outdoors and wielded magic with shadow and light on soundstages.
4. The Batman
Photo: Warner Bros.
The Batman is an upcoming American superhero film based on the DC Comics character Batman. Produced by DC Films, 6th & Idaho, and Dylan Clark Productions, and set for distribution by Warner Bros. Pictures, it is a reboot of the Batman film franchise. The film was directed by Matt Reeves, who wrote the screenplay with Peter Craig. It stars Robert Pattinson as Bruce Wayne / Batman alongside Zoë Kravitz, Paul Dano, Jeffrey Wright, John Turturro, Peter Sarsgaard, Andy Serkis, and Colin Farrell. Set in his second year of fighting crime, the film sees Batman uncover corruption in Gotham City while pursuing the Riddler (Dano), a serial killer who targets Gotham's elite.
Ben Affleck was cast as Batman in 2013 for several films set in the DC Extended Universe (DCEU). He signed on to direct, produce, co-write, and star in The Batman in 2015, but in 2017 he chose not to direct the film due to a combination of factors. Reeves took over as director and co-writer, reworking the story to emphasize Batman's detective side to a greater extent than previous Batman films. He took inspiration from comic books such as "Year One" (1987), The Long Halloween (1996–97), Ego (2000), and "Zero Year" (2013–14), and chose to feature a younger version of Batman. Affleck left The Batman entirely in January 2019 and the film's DCEU connections were removed. Pattinson was cast to replace him in May, with further casting confirmed in late 2019. Principal photography lasted from January 2020 to March 2021 in the United Kingdom and Chicago.
The Batman is scheduled for release in the United States on March 4, 2022, delayed from a June 2021 release by the COVID-19 pandemic. The film is intended to launch a Batman shared universe, with two sequels planned and two spin-off television series in development for HBO Max.
5. Fantastic Beasts: The Secrets Of Dumbledore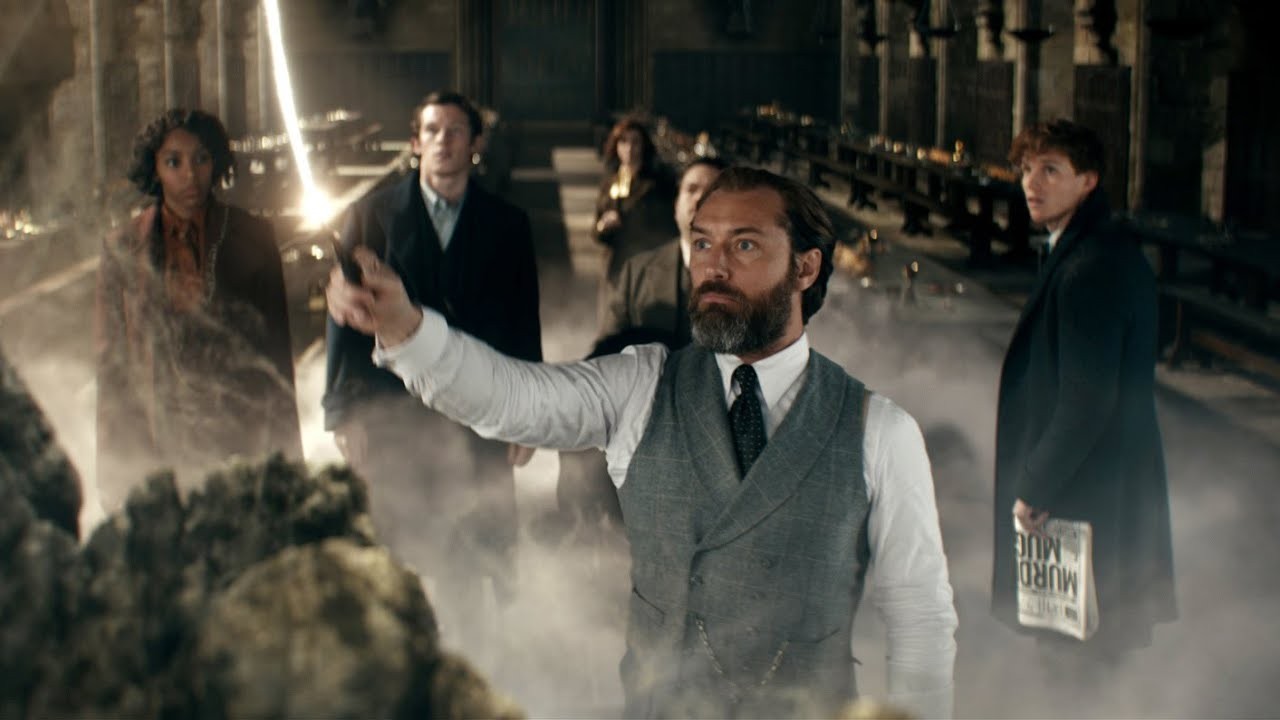 Photo: Youtube
Fantastic Beasts: The Secrets of Dumbledore is an upcoming fantasy film directed by David Yates from a screenplay by J. K. Rowling and Steve Kloves. It is the sequel to Fantastic Beasts: The Crimes of Grindelwald (2018), the third instalment in the Fantastic Beasts film series, and the eleventh overall in the Wizarding World franchise. The film stars an ensemble cast including Eddie Redmayne, Jude Law, Ezra Miller, Dan Fogler, Alison Sudol, Callum Turner, Jessica Williams, Katherine Waterston, and Mads Mikkelsen. Set several years after the events of The Crimes of Grindelwald, it follows Albus Dumbledore tasking Newt Scamander and his allies with a mission that takes them into the heart of dark wizard Gellert Grindelwald's army.
Principal photography was set to begin in early 2020, but was postponed due to the COVID-19 pandemic; filming commenced in September 2020. Following the pandemic setbacks and the re-casting of Johnny Depp with Mikkelsen, the film's release was pushed back to 15 July 2022, before being eventually set to 8 April 2022 in the United Kingdom and 15 April 2022 in the United States. Two more Fantastic Beasts films are in development.
6. Marry Me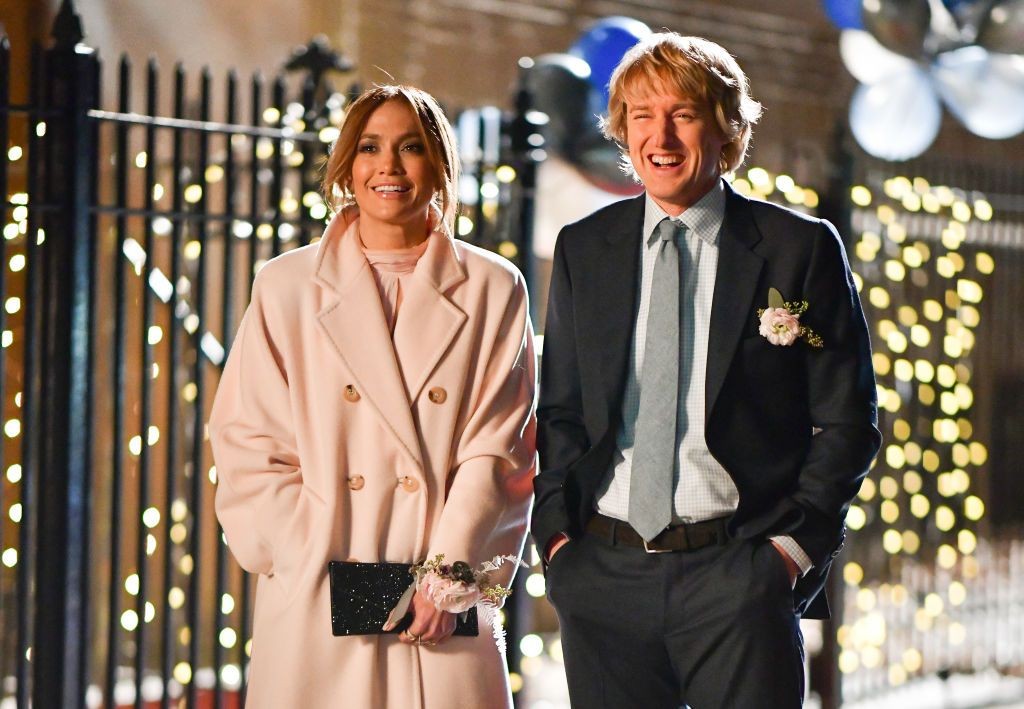 Photo: Getty Images
Marry Me is an upcoming American romantic musical comedy-drama film directed by Kat Coiro, with a screenplay by John Rogers, Tami Sagher and Harper Dill, based on the graphic novel of the same name by Bobby Crosby. The film will star Jennifer Lopez, Owen Wilson, Maluma, John Bradley, and Sarah Silverman.
After filming took place from October to November of 2019, it is scheduled to be released on February 11, 2022, by Universal Pictures, in addition to streaming on Peacock from the same day. Marry Me was named as one of the most anticipated movies of 2022 by Time and Rotten Tomatoes.
After learning that her on-stage partner (Maluma) has been having an affair behind her back, Kat Valdez (Jennifer Lopez), a sensational Latin pop star, chooses to marry a stranger, Charlie Gilbert (Owen Wilson), holding a "Marry Me" sign by accident at her live concert.
The film is based on the comic Marry Me. This comic was originally released as a webcomic.
7. Jurassic World Dominion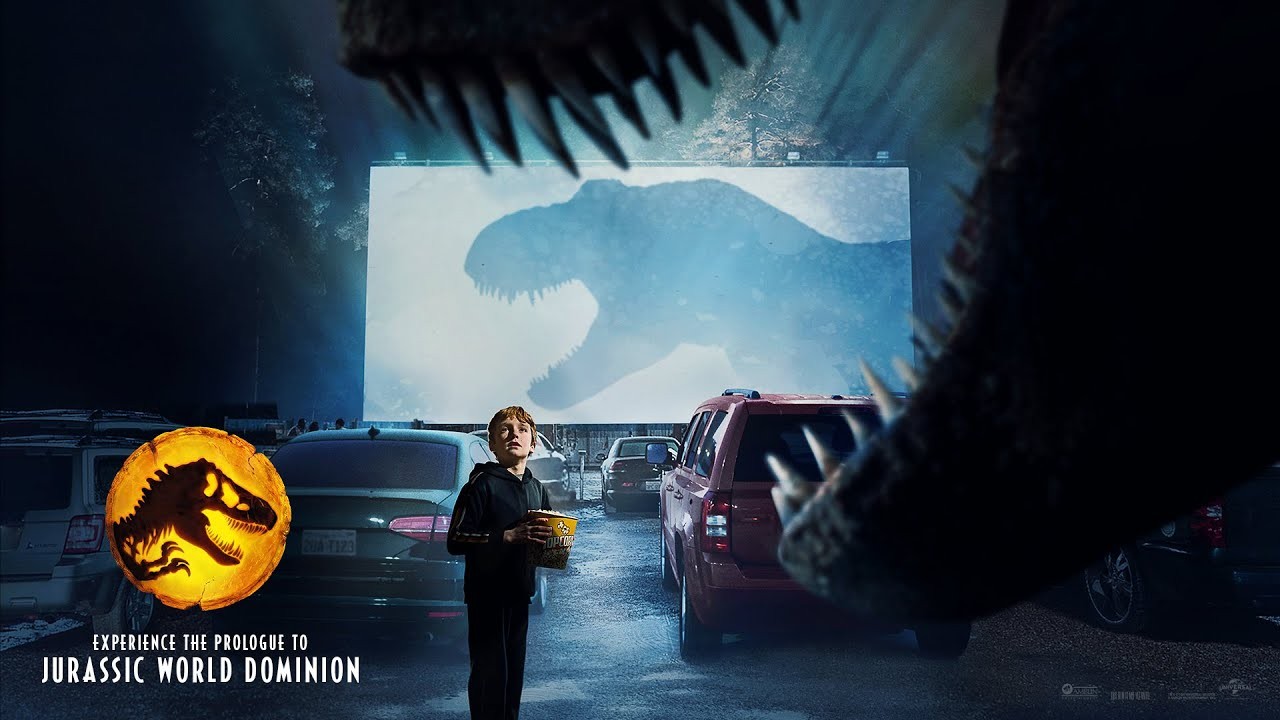 Photo: Jurassic World
Jurassic World Dominion is an upcoming American science fiction adventure film directed by Colin Trevorrow, who wrote the screenplay with Emily Carmichael, based on a story by Trevorrow and his writing partner, Derek Connolly. It is the sequel to Jurassic World: Fallen Kingdom (2018), the sixth installment in the Jurassic Park franchise, and the third film in the Jurassic World trilogy. As with its predecessors, Frank Marshall and Patrick Crowley will produce the film, with Trevorrow and Jurassic Park (1993) director Steven Spielberg acting as executive producers. The film stars an ensemble cast including Chris Pratt, Bryce Dallas Howard, Sam Neill, Laura Dern, Jeff Goldblum, Daniella Pineda, Isabella Sermon, Justice Smith, Omar Sy, and BD Wong reprising their roles from previous films in the franchise, and they are joined by Mamoudou Athie, Scott Haze, Dichen Lachman, Campbell Scott, and DeWanda Wise.
The film was being planned as early as 2014, a part of the future Jurassic World trilogy. Filming began in Canada in February 2020 and moved to other locations in England the following month. In March 2020, production was put on hiatus as a safety precaution due to the COVID-19 pandemic. Production resumed in July 2020, and concluded four months later in November, with filming locations that included England's Pinewood Studios and the country of Malta.
Jurassic World Dominion is scheduled for theatrical release on June 10, 2022 in IMAX, RealD 3D, and Dolby Cinema by Universal Pictures. Unlike its two predecessors, Legendary Entertainment will not be involved in its production, as Universal cut ties with the company in 2019 after the expiration of their four-year deal.