New coronavirus update of Trump's diagnosis
Some answers emerged Saturday on President Donald Trump's condition as he battles the coronavirus, but Trump's medical team withheld some key information in their first full, televised update.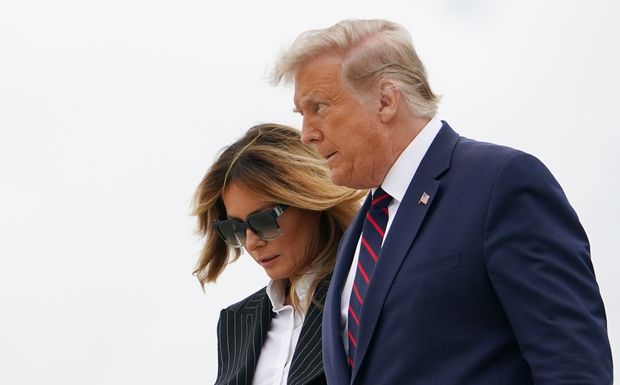 A photo taken on September 29, 2020 US President Donald Trump and First Lady Melania Trump step off Air Force One upon arrival at Cleveland Hopkins International Airport in Cleveland, Ohio.GETTY IMAGES
Trump's medical conditions
White House chief of staff Mark Meadows said some of Trump's vital signs were "very concerning" Friday and that the next 48 hours would be critical in his care.
That was a much more cautious assessment than Trump's doctors gave. Navy Commander Dr. Sean Conley said at a briefing outside a military hospital that Trump had been fever-free for 24 hours and that his symptoms, including a cough and nasal congestion, "are now resolving and improving."
Conley revealed that Trump began exhibiting "clinical indications" of COVID-19 on Thursday afternoon, earlier than previously known, according to the sfgate.
Trump has been treated with two experimental drugs, given through an IV, that have shown some promise against COVID-19, doctors said.
On Friday, Trump was given a single dose of a drug that Regeneron Pharmaceuticals Inc. is testing to supply antibodies to help his immune system fight the virus. That night, he began a five-day course of remdesivir, a Gilead Sciences drug currently used for moderately and severely ill patients.
Trump also received supplemental oxygen at the White House on Friday before he was taken to Walter Reed National Military Medical Center, a person familiar with the president's condition person revealed Saturday. The person was not authorized to speak publicly and spoke to The Associated Press on condition of anonymity.
Trump's medical team dodged questions seeking specifics about the president's condition, raising questions about whether the White House and his medical team were providing a full and factual account of the president's health.
Conley repeatedly refused to answer whether the president had needed supplemental oxygen at any point.
Asked for the president's vital signs, Conley failed to provide any of Trump's temperature readings. Those could indicate the seriousness of the president's condition, a measurement the public didn't get as Trump spent his first full day at Walter Reed.
Conley added that doctors aren't sure where Trump is in the "disease course" of COVID-19. Days seven to 10 typically are a time of higher concern, he said.
Trump started showing symptoms by Thursday, a full day before the White House announced what were initially called "mild symptoms."
Conley said Trump showed some common signs of COVID-19 on Thursday — a mild cough, stuffy nose and fatigue. The president tested positive that afternoon, the doctor said.
The timeline matters as an indication of how transparent Trump, his staffers and doctors are being about the president's health and whether Trump should have known he may have been spreading the virus as he mingled with campaign donors, staffers and others Thursday.
Conley declined to say when Trump had last been tested before Thursday's test confirmed COVID-19.
How Trump was infected
It's not clear, but attention is focusing on a White House event Sept. 26 introducing Trump's Supreme Court nominee. Trump gathered more than 150 people in the Rose Garden, where they mingled, hugged and shook hands — overwhelmingly without masks. Photos also show several indoor receptions, where Trump's nominee, Judge Amy Coney Barrett, her family, senators and others gathered in the close quarters in the White House.
Among those who attended who have now tested positive: former New Jersey Gov. Chris Christie, White House counselor Kellyanne Conway, the president of the University of Notre Dame and at least two Republican lawmakers — Utah Sen. Mike Lee and North Carolina Sen. Thom Tillis.
Twitter bans posts wishing for Trump death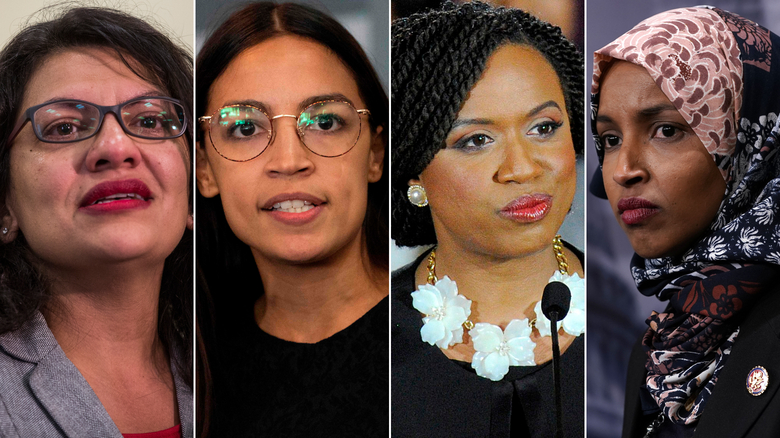 Democratic Reps. Rashida Tlaib, Alexandria Ocasio-Cortez, Ayanna Pressley and Ilhan Omar have all spoken out about the social media threats they receive and say Twitter isn't doing enough about it.
The four progressive Democratic congresswomen known as "The Squad" expressed surprise on Friday night when Twitter posted about its policy against wishing harm or death to someone in light of President Trump's Covid-19 diagnosis.
Democratic Reps. Alexandria Ocasio-Cortez of New York, Rashida Tlaib of Michigan, Ilhan Omar of Minnesota and Ayanna Pressley of Massachusetts have all spoken out about the threats they receive on social media and say Twitter isn't doing enough about it.
Responding to media reporting Friday about people wishing death to the President, a verified account run by Twitter's spokespeople tweeted, "tweets that wish or hope for death, serious bodily harm or fatal disease against *anyone* are not allowed and will need to be removed."
"Seriously though, this is messed up. The death threats towards us should have been taking more seriously by [Twitter]," Rep. Rashida Tlaib tweeted in response.
"At Twitter, it is our top priority to improve the health of the public conversation, and that includes ensuring the safety of people who use our service. Abuse and harassment have no place on Twitter," a Twitter spokesperson told CNN.
"Our policies -- which apply to everyone, everywhere -- are clear: We do not tolerate content that wishes, hopes or expresses a desire for death, serious bodily harm or fatal disease against an individual or group of people. If we identify accounts that violate these rules, we will take enforcement action."
Twitter said Friday that publicly wishing someone "death, serious bodily harm or fatal disease" does not result in an automatic permanent suspension from its platform. Users who repeatedly send tweets like this may eventually be permanently suspended, however.
Trump Covid diagnosis shortens Mike Pompeo's Asia trip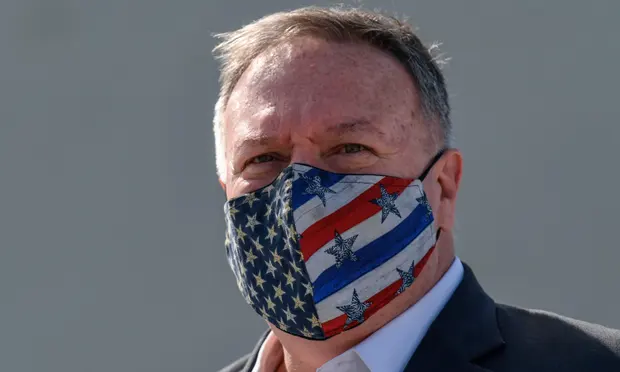 Mike Pompeo will shorten his trip to east Asia as Donald Trump is treated for coronavirus. Photograph: Aris Messinis/AFP/Getty Images
The US secretary of state, Mike Pompeo, will cut short his trip to east Asia following the hospitalisation of Donald Trump with Covid-19.
Pompeo would leave for Japan on Sunday but would not go to Mongolia and South Korea as originally planned, the State Department said.
Pompeo was meant to visit all three countries from 4-8 October. He is still set to leave for Tokyo on Sunday but will be returning to Washington on 6 October after consultations with his Japanese counterparts and a wider meeting with foreign ministers of India and Australia, reported theguardian.
The State Department said Pompeo was expecting to travel to Asia again in October and would work to reschedule the visits in his original itinerary.
Pompeo's visit to east Asia, his first to the region in over a year, comes at a time when US ties with Beijing are at their worst in decades. Apart from Trump, the coronavirus has infected the first lady, Melania, and several Republican senators, as well as millions of other Americans.